This Oven Roasted Eggplant & Red Pepper Dip is sweet and spicy and perfect for these cooler Fall evenings!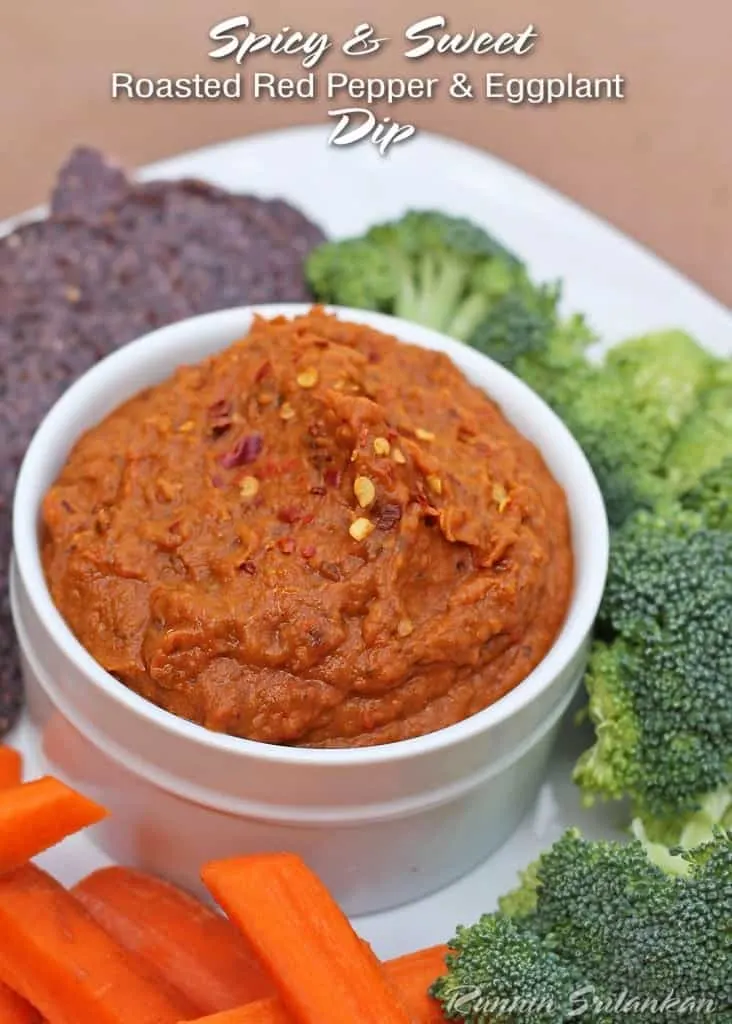 To blow first or to cut first seems to be the question of the week – at least here in North Atlanta!
Or, maybe its just in my yard!
There are leaves falling …and… grass growing…
It almost seems like Summer doesn't want to leave (which is fine with me) and Fall is in a hurry to get started.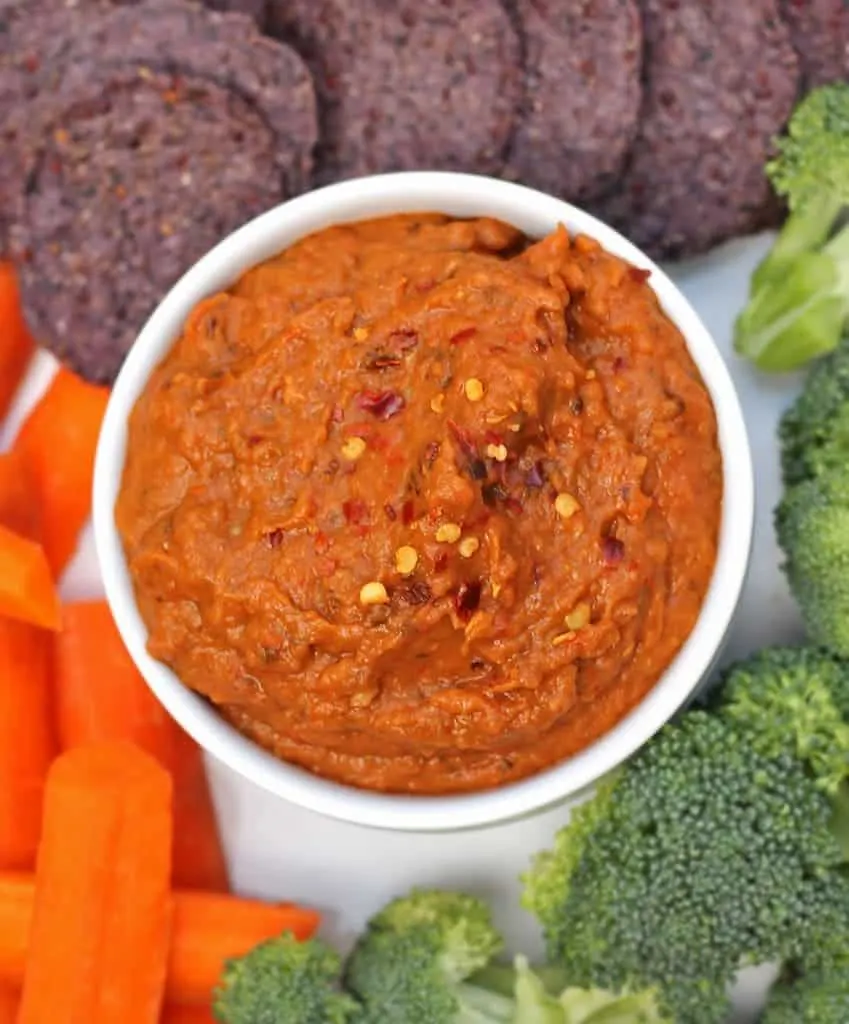 Some people like to tell me that I should blow the leaves off my yard first, then cut my grass and then blow the clippings off after…
But seriously, whose got time for all that? Definitely not me!
Now, if I could set my blower to blow unattended like I set my oven to bake unattended, then this whole cut-blow-cut dealio might just be doable!
So, other than selling my home in the next couple of days and moving to a yardless home or torching my grass…
I figure I'll just run my mower over EVERYTHING!
Leaves, grass, branches, roots, stray dogs – yup – EVERYTHING!
I mean – mulch is good for flower beds – so am thinking it's good for grassy areas too – right?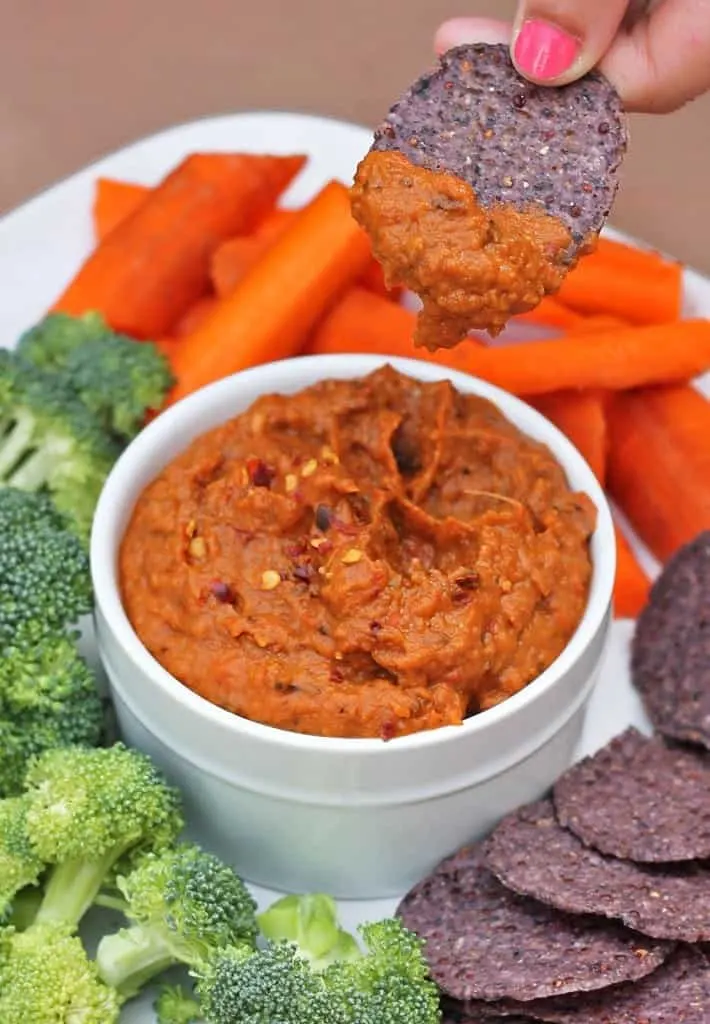 Yardwork can kill my appetite – especially when it involves being chased around by wasps…but, I am always in the mood for snacking.
And snacking is made especially seductive when dips are involved!
My daughter and I happened to pick up a a Red Pepper Spread from Trader Joes once that we practically inhaled in seconds. So, I figured I would come up with something along the same lines that we could make a larger quantity of in one go – and this is what I came up with.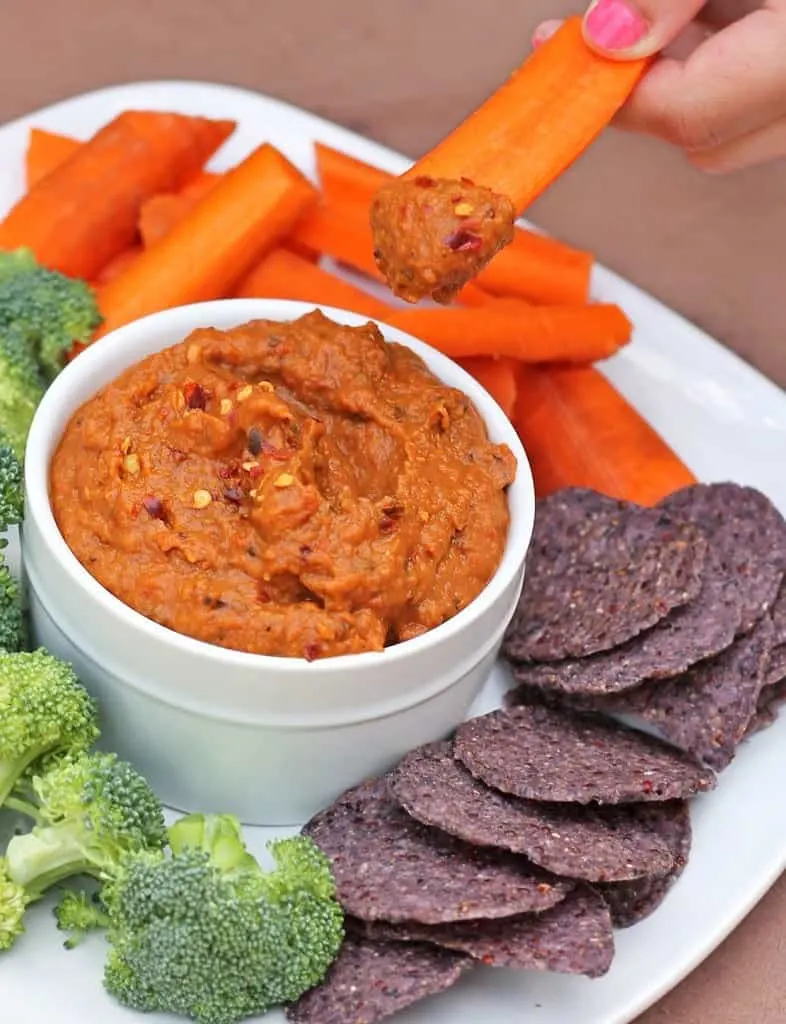 Now this version has a little bit of a kick to it from the sambal oelek, paprika and chili flakes that I added in. But, the honey somewhat tones it down while mysteriously enhancing those caramelized bits of oven roasted red peppers and eggplant and garlic. So turn up your oven, throw those veggies in and, while they bake unattended, let's ruminate over the order of grass cutting and leaf blowing…