Spiced with coriander and smoked paprika, these turkey balls are such a tasty treat. In this Easy Turkey Ball Curry, they are added to a gloriously spiced tomato curry sauce that is sure to tantalize your tastebuds.
Back in the day, before Brad Pitt gained and lost his swoon-worthiness, he played the part of "Paul", an errant son in "A River Runs Through It". This movie followed Paul and his brother as they fly-fished their way from boys to men, in the mountains of Missoula, Montana.
If you haven't seen it, I highly recommend it – it was mesmerizing and haunting, heart breaking and thought provoking, it was filled with analogies that related back to this thing we call life.
There was one scene early on in this movie when a young Paul refused to eat his plate of oatmeal and sat there for hours! And when I say hours – I mean from breakfast to almost dinner time! When I first watched that scene, I couldn't help chuckling!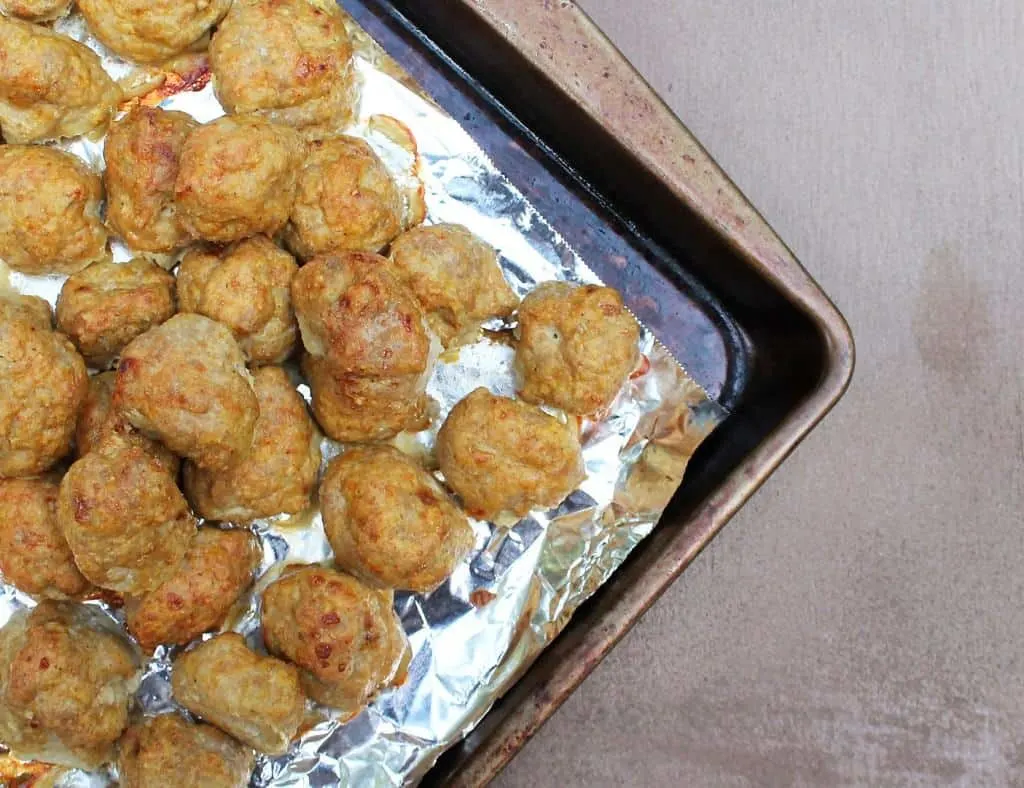 Then, I had my daughter and guess what?! She would pull the exact same stunt every time I put a plate of veggies in front of her! Yup – now that scene was not so chuckle-inducing!
Back then, I would try to come up with games and little tricks to get her to eat at least a few veggies…and the distractions helped some. However, it wasn't until I started employing my mom's tactics that she started asking for seconds -of VEGGIES!
My mom's tactic to get my sister and I to not only eat our veggies, but lick our plates clean was to put all vegetables into a curry. With coconut milk and onions and all sorts of spices – specially coriander and cumin – we hardly recognized the veggies we were devouring!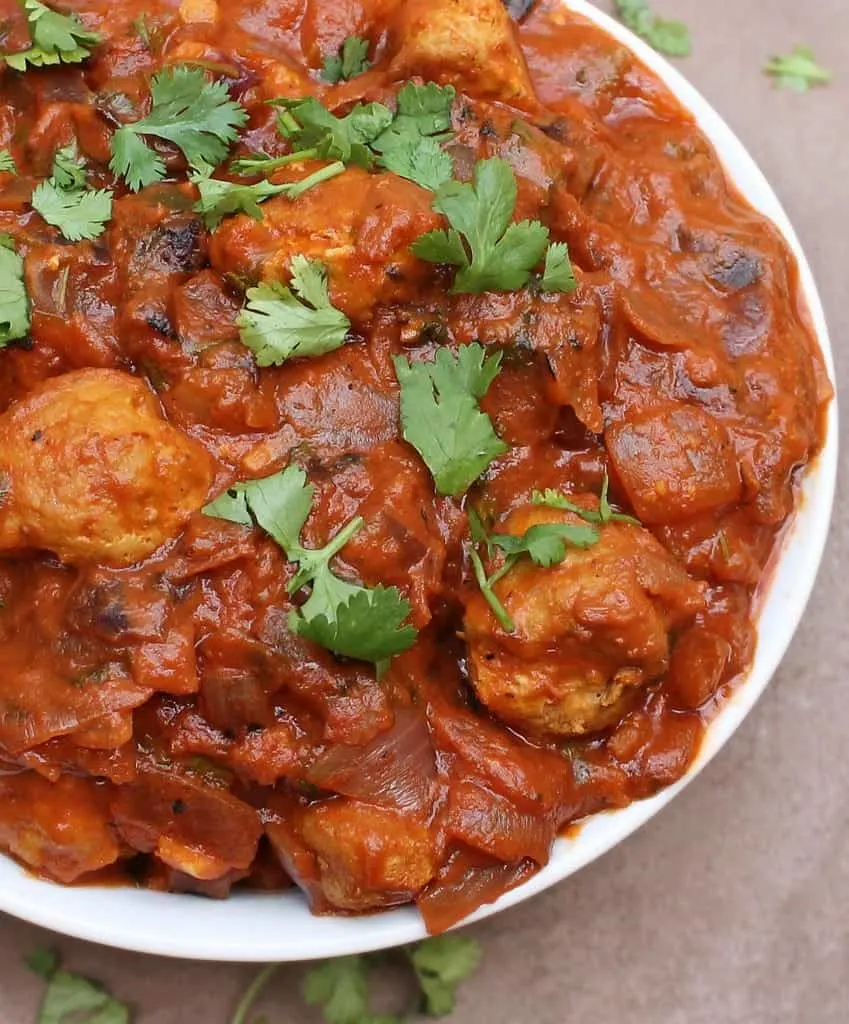 When I found out that this month's Recipe Redux theme was "Spooky Spices", I felt challenged to use coriander powder: a spice I have been a little conservative in using, in spite of my mom's persuasions.
Coriander powder comes from the coriander seeds of the same plant that cilantro leaves come from. Yes, all parts of the coriander plant -even the roots- are used as flavor enhancers, but, each part has it's own distinctive flavor.
While I did not add any veggies to this curry; diced carrots, peppers, and celery would be a wonderful taste and texture addition.
What I have done is add coriander powder to the turkey balls before they were baked, and to the curry, and topped it all off with cilantro. Tomato paste and coconut milk help marry all the spices and what you end up with is a curry with depth and flavor – that pairs well with rice or beet roti!