Disclosure: I received free samples of Libby's new Vegetable Pouches mentioned in this post. By posting this recipe I am entering a recipe contest sponsored by Libby's and am eligible to win prizes associated with the contest. I was not compensated for my time.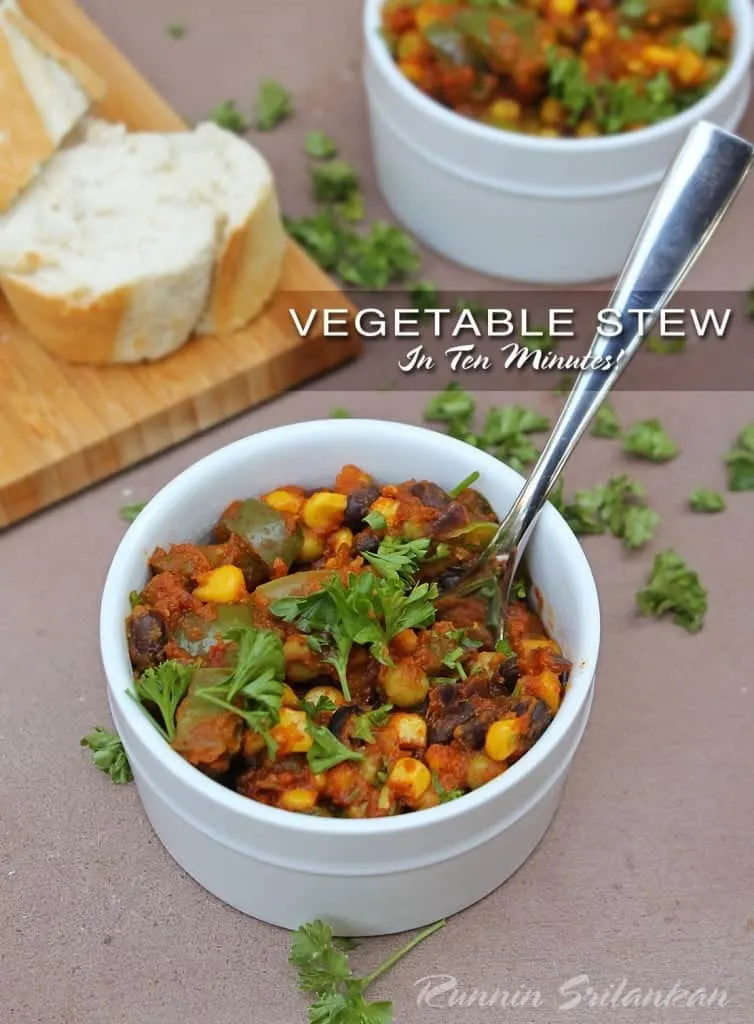 I was pretty stoked when, about 6 months or so ago, my sister decided to ditch her chips and salsa habit and jump on the healthy food bandwagon!
This past weekend, being in a conundrum as to her food choices, she was a tad befuddled as to why were there no healthy frozen meals for busy professionals – like herself, and asked me for suggestions.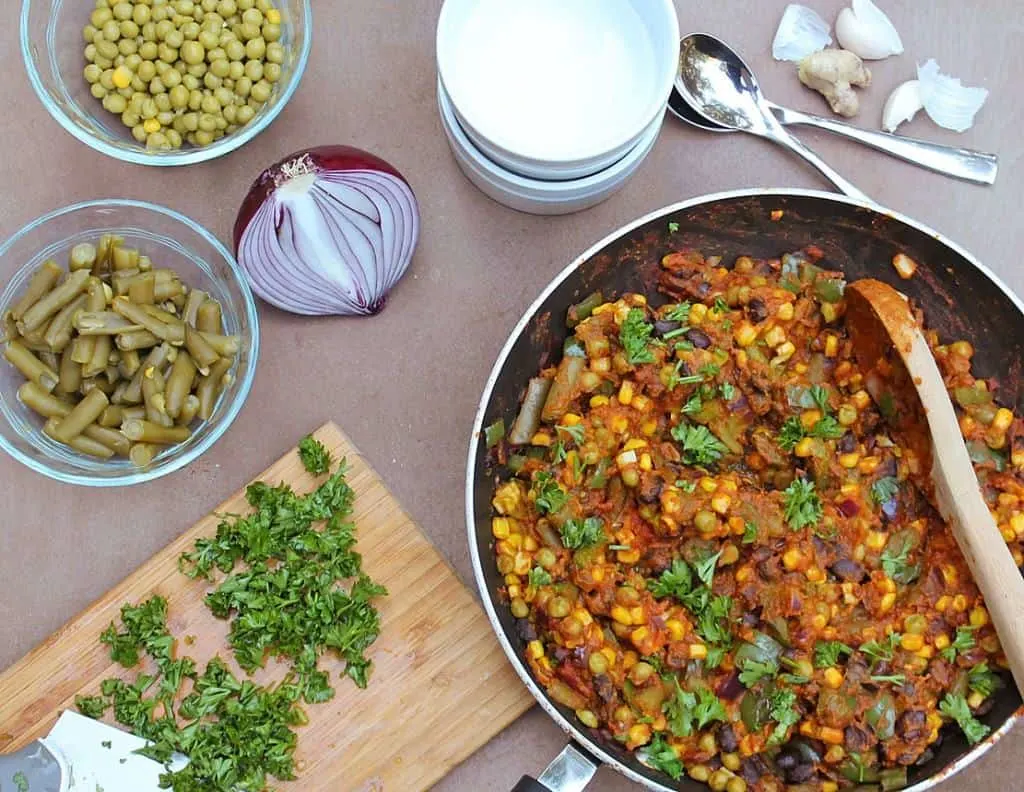 Now, I, too, have the "busy" part mastered – but as for the frozen meals, I was at a loss.
I don't often venture down the frozen food aisles – unless I need a sugar fix and venture down there to pick me up some froyo; or, unless I need a "princess fix" and wonder down the empty aisles, squealing (and embarrassing my daughter in the process) when the motion sensitive lights go off – making me feel like a VIP! BTW-the next time you find yourself in an empty frozen food aisle, I would highly recommend this – now not all stores have motion sensitive lights – but when you find one that does – you are in for a treat! 🙂
Getting back to my sister's conundrum, I was trying to think about her options when the chance to try out Libby's new Vegetable Pouches presented itself through my affiliation with The Recipe Redux.
Sliced carrots, Sweet peas, Cut green beans, Mixed vegetables and Sweet corn make up the 5 available types of Libby's new shelf-stable and microwaveable line of vegetables in ready to heat in pouches.
Notable facts about Libby's brand new Vegetable Pouches are that they:
• Are microwavable, & cook in less than 1 minute
• Are flexible, no-sharp edges
• Won't dent
• Stand up
• Fit nicely in kitchen cabinets, taking up less space
• Environmentally friendly: Using 75% less energy to produce pouch packaging. Waste is easily compressed which reduces space in home disposal and landfills.
• Easy-to-open, easy-to-carry
• Packaging made with BPA non-intent materials
Libby's Vegetable Pouches will be rolling out in select Walmart stores this fall and will be available nationwide in January 2015.
Keeping in mind that these vegetable pouches are "ideal for time-constrained consumers" like my sister and I, adding "farm-fresh vegetable goodness to (our) tables in less than one minute", I figured I would use them to make a quick stew which could also pass as a warm salad – and time myself as the contest was to come up with a recipe in 10 minutes or less!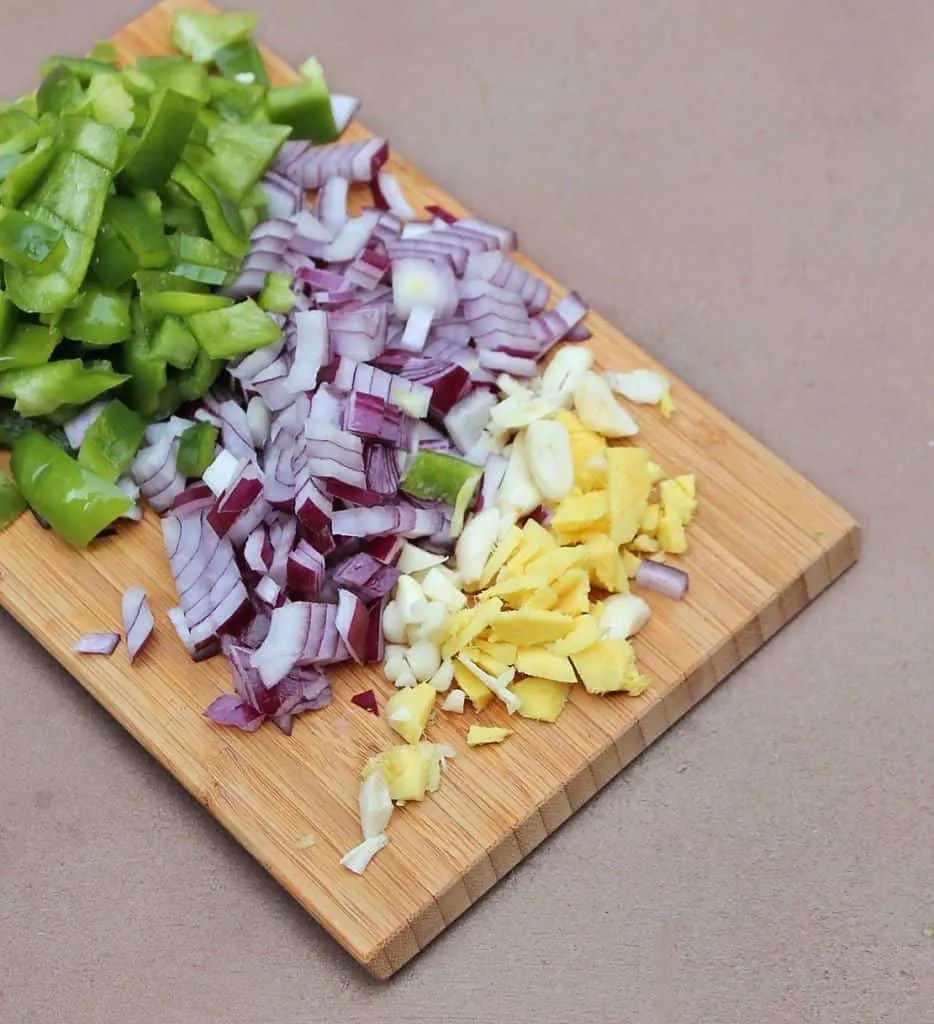 I started off with some olive oil heating in a pan – I roughly chopped up my favorite immune boosting trio of garlic, onion and ginger and threw them into the pan. As they cooked, I roughly chopped a green bell pepper and threw that into the pan as well.
While the green pepper was cooking, I microwaved Libby's Sweet Corn, Sweet Peas and Green Bean pouches and poured them into the pan as well, with some black beans that were hanging out in my fridge.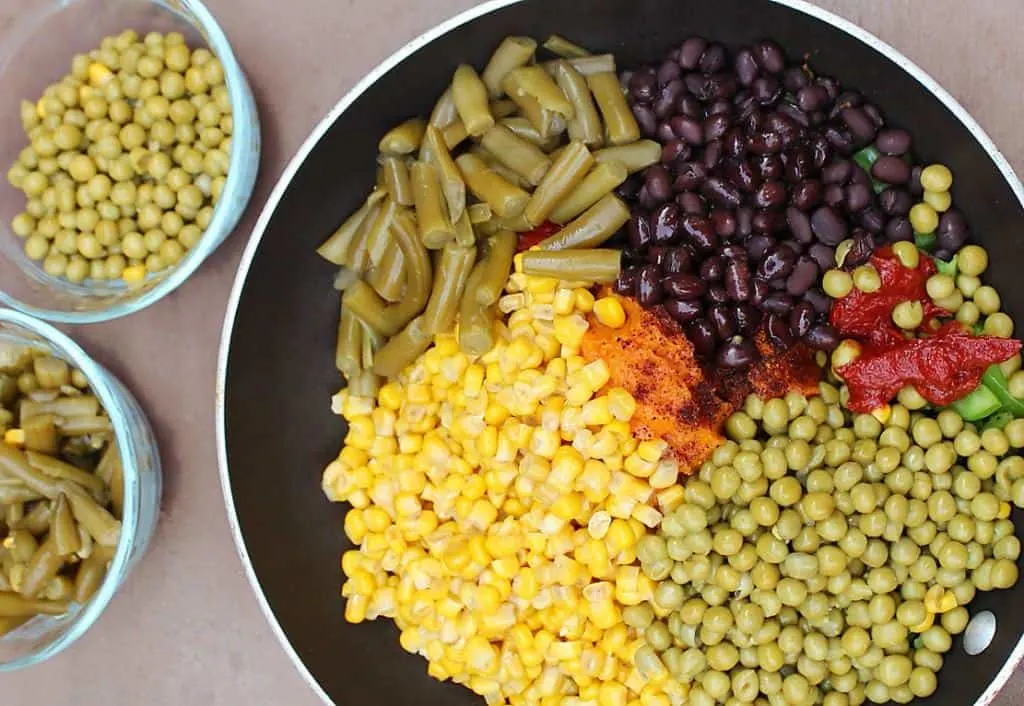 Then I quickly stirred in some pumpkin puree, tomato paste, cumin, cayenne, chili and turmeric powders…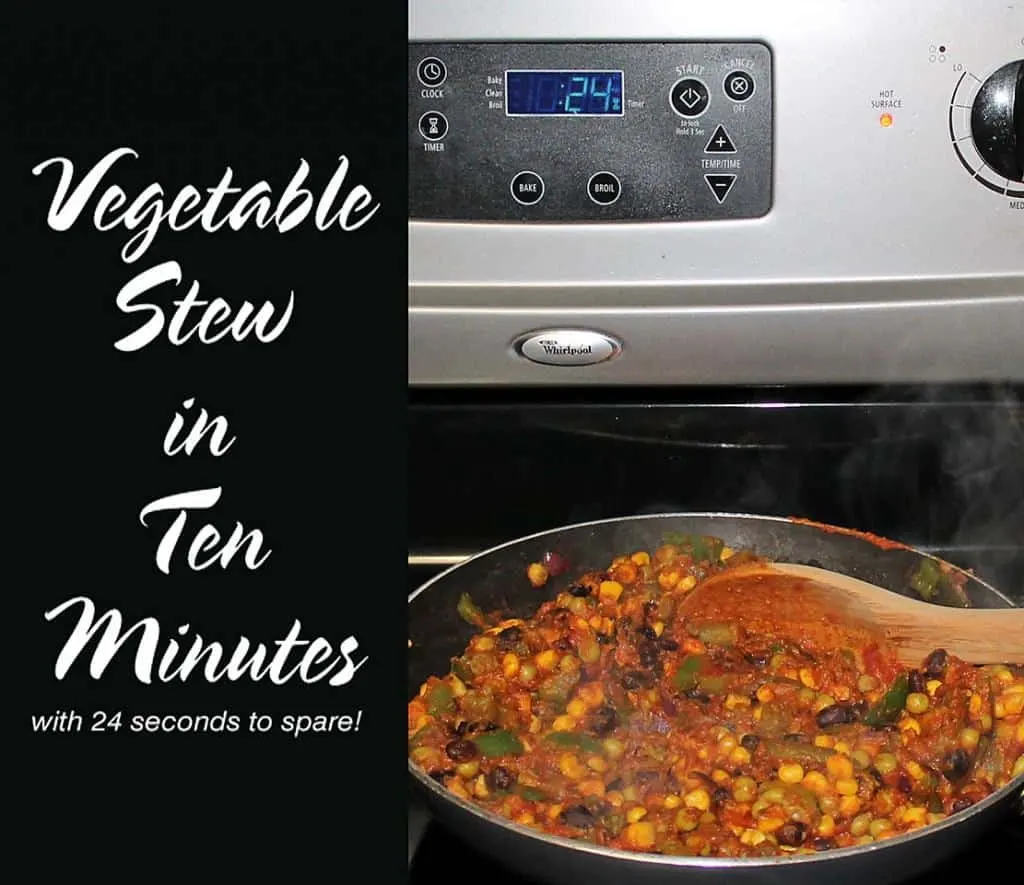 …aaannnd what do you know – I had 24 seconds to spare!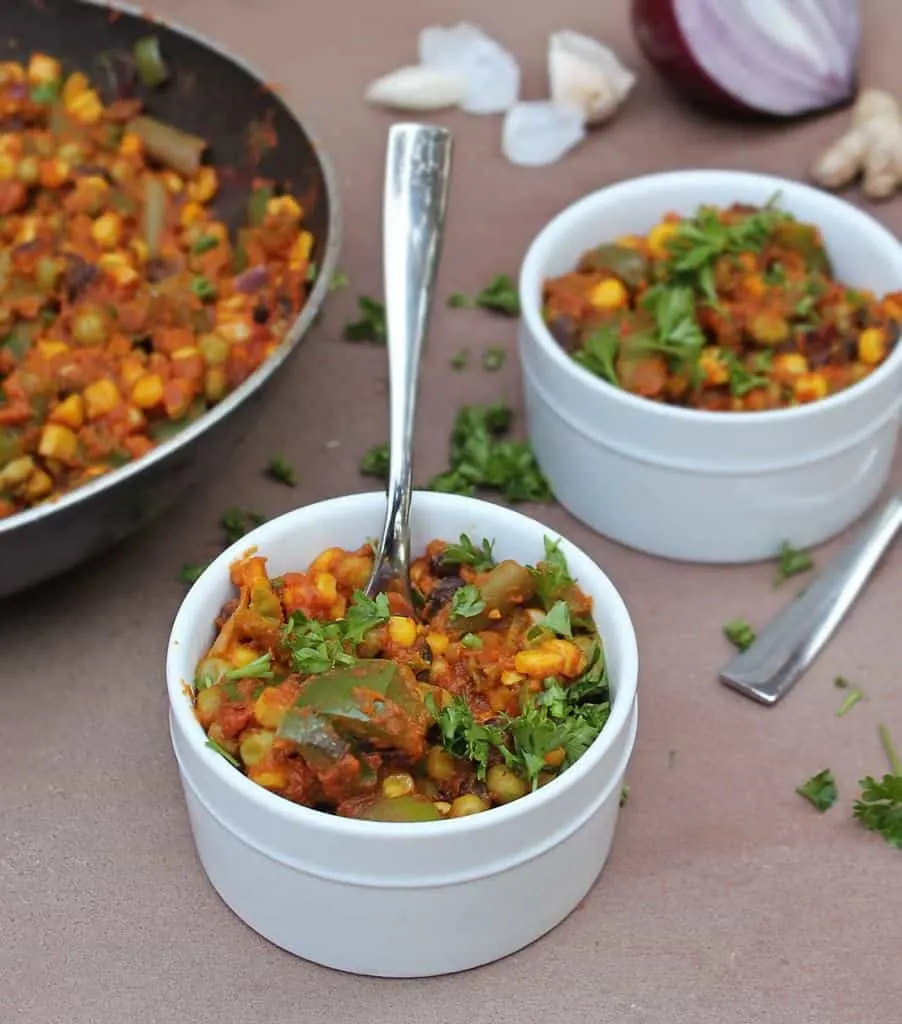 I did not use any salt or pepper as they didn't seem necessary.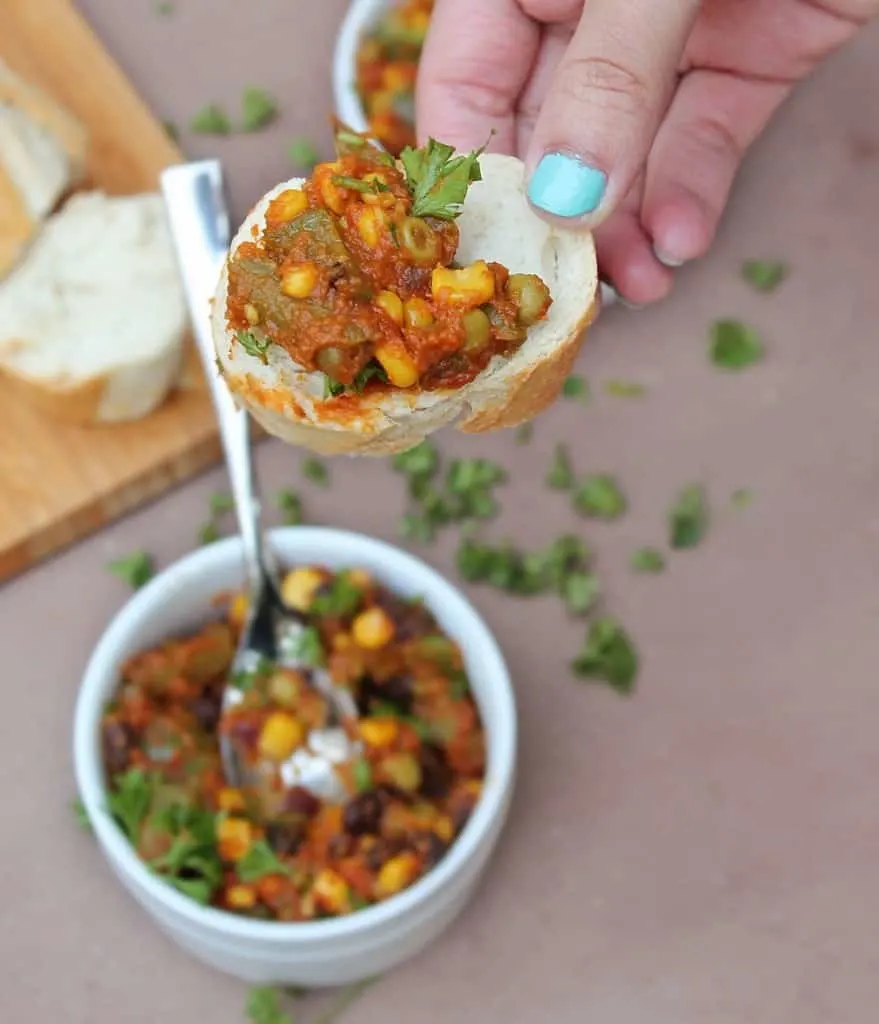 Here's hoping the next time y'all are super time crunched, y'all pick up a pouch of Libby's Vegetables!