You can bake a batch of 6 of these easy, light, and tasty Vegan Chocolate Cupcakes in less than 30 minutes. Serve them topped with a mound of vegan chocolate frosting for a dairy-free, gluten-free, treat your family is sure to love.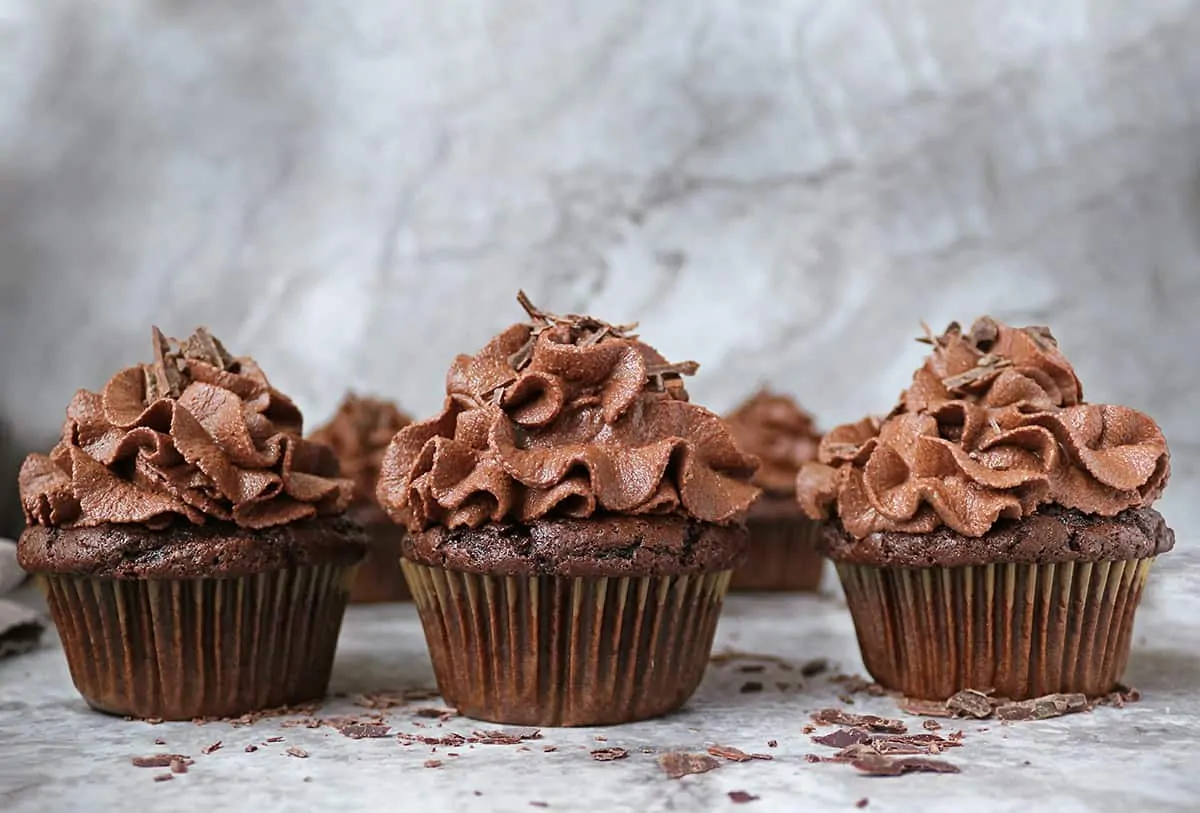 It feels like it was just yesterday that I was packing up my work computer to bring it home as work-from-home plans were being put into play at my day job ( I happen to masquerade as a graphic designer by day and food blogger the rest of the time!)

But, it wasn't yesterday.
It was over a month ago.

They say time flies when it is good…

And, for me, for us, good it has been.
I am incredibly fortunate, so blessed beyond measure, that I get to work from home during a time when so many have lost so much.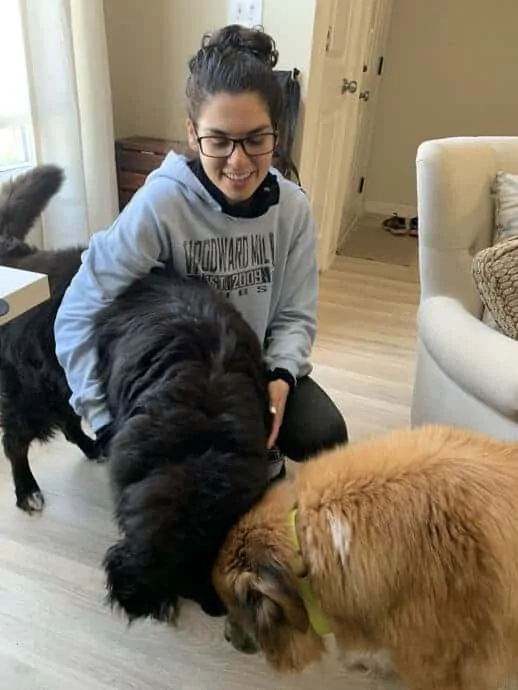 I am grateful that these three are my "co-workers" and I get to spend more time with them on the simple things like talking, walking, cooking, and baking vegan chocolate cupcakes like you see here.
I've been dabbling in a bit of vegan baking since December of last year.
Along the way, I've had many failed bakes, some of which even my dogs turned their noses away from and refused to eat.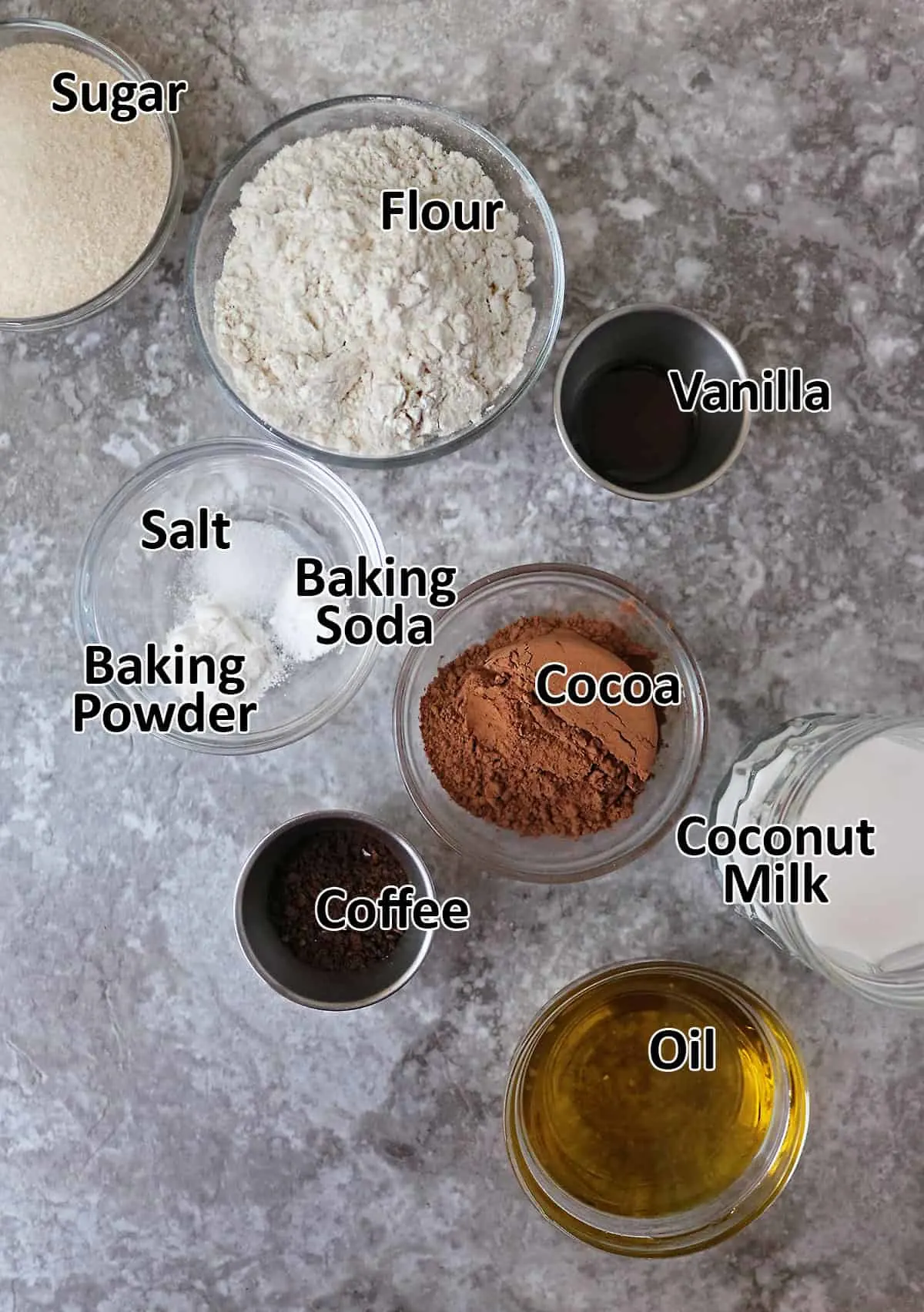 But, surprisingly, I've had a few recipes that were successes like these vegan vanilla cupcakes that were spiked with a bit of warming, aromatic spices like cinnamon and cardamom.
I decided to try my hand out at vegan baking because of my daughter. However, the earlier recipes I experimented with involved flax eggs, or vinegar, or lemon juice, and way too much sugar. The resulting cupcakes and cakes were not to my liking.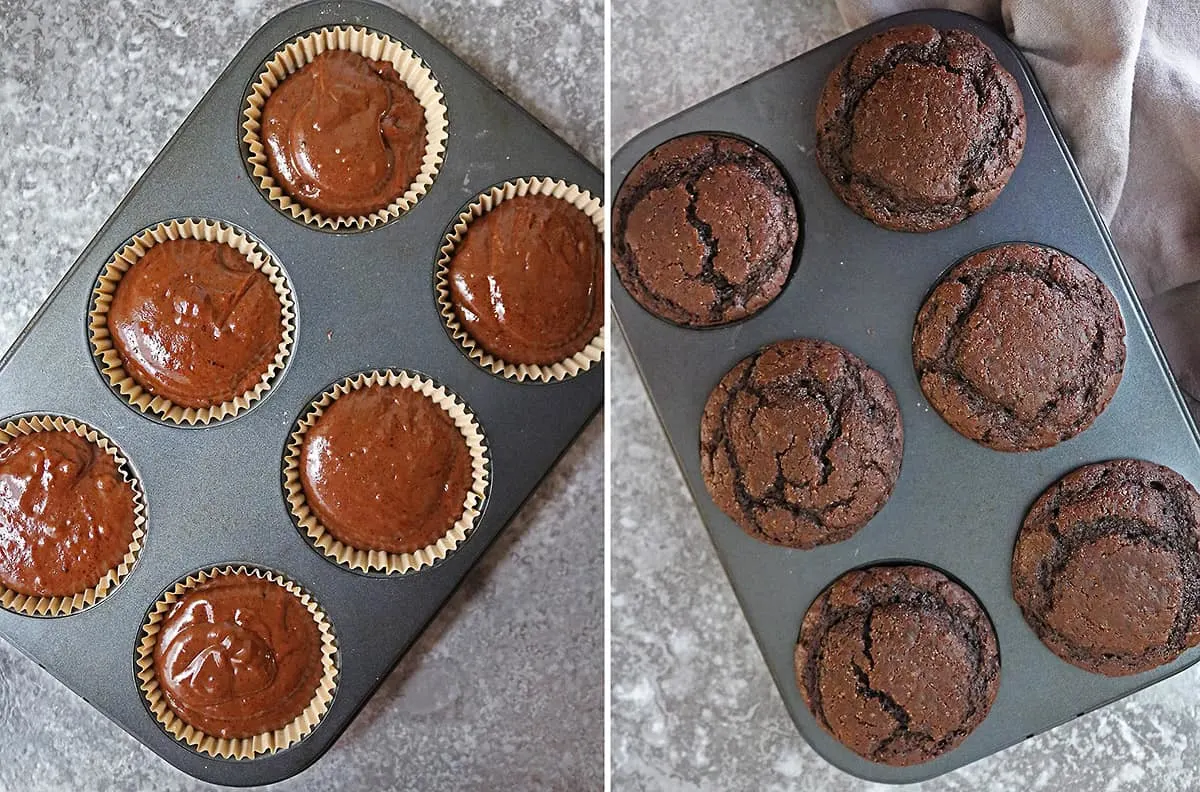 Of course, my tastebuds could be considered faulty. But, I like what I like.

So, I decided to start trying to bake vegan cupcakes that did not require vinegar or lime juice or flax eggs. Just straight up light and tasty vegan cupcakes that were more flavorful than sugary. Those vanilla cupcakes fell into this category.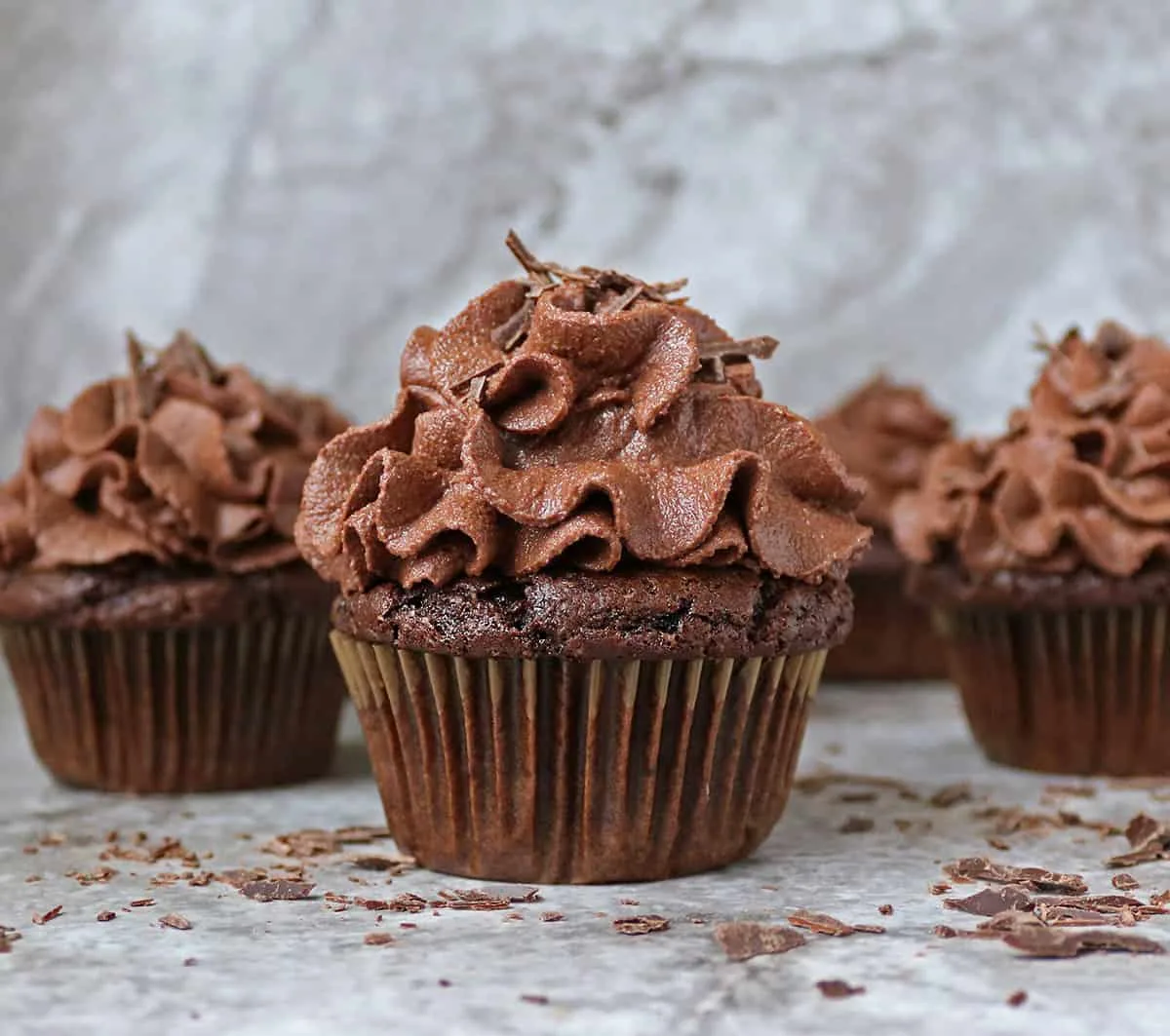 Inspired by those vanilla cupcakes, I made these chocolate ones.
These Vegan Chocolate Cupcakes are made with 10 ingredients such as:
• All purpose flour (I used King Arthur Gluten Free Flour)
• Cocoa
• Cane sugar
• Instant coffee
• Baking powder
• Baking soda
• Salt
• Coconut milk
• Oil
• Vanilla

You don't have to pull out your electric mixer until you make the frosting, as all the ingredients for the cupcakes can be mixed with a spoon in one bowl!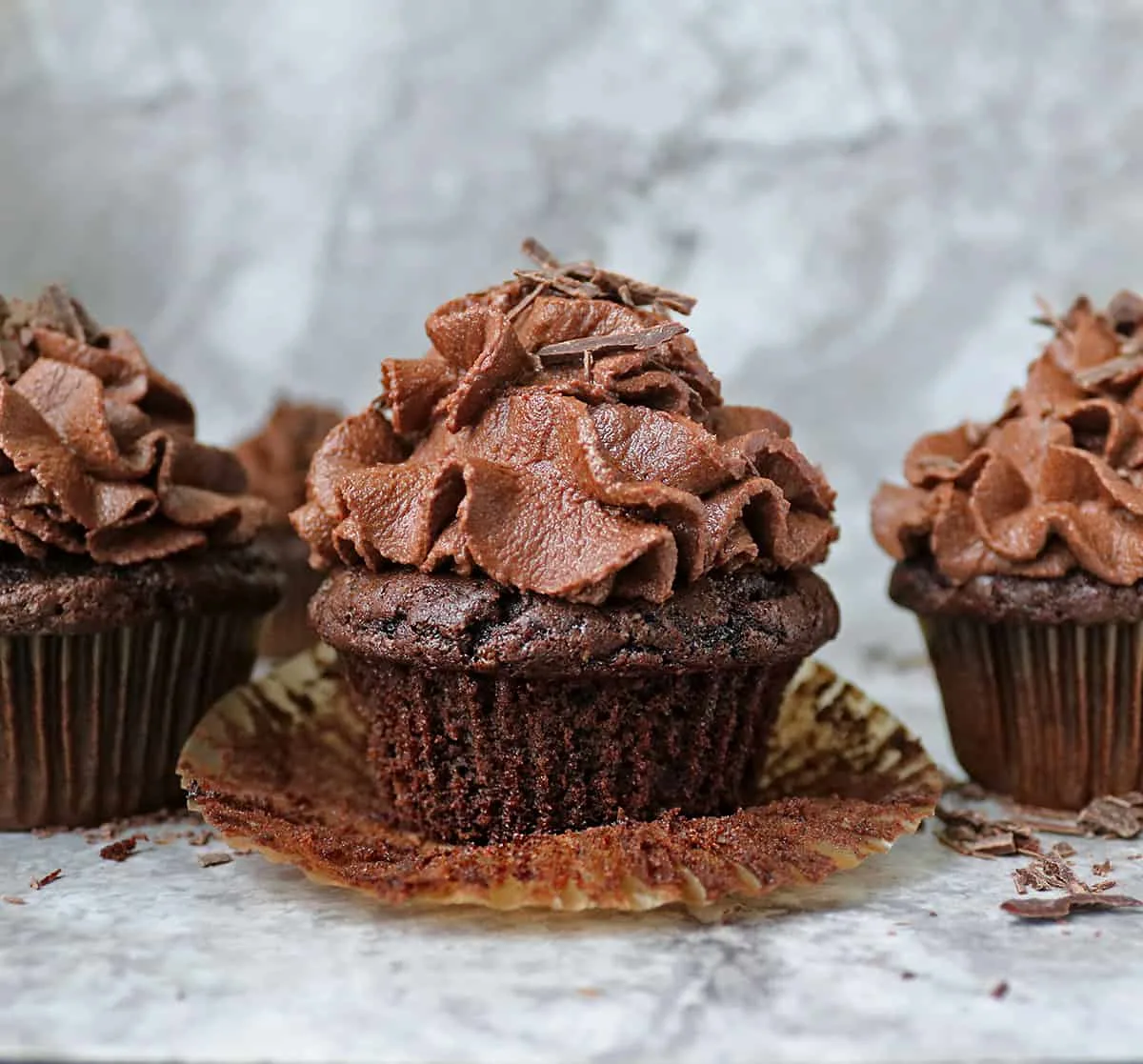 The instant coffee I used in these accentuates the chocolate flavor, making these some of the tastiest and light vegan chocolate cupcakes my daughter and I have had ~ with the vegan aspect being stressed.

You can choose to make a chocolate ganache with vegan chocolate chips and coconut oil and pour that over these cupcakes.
You could also serve these chocolate cupcakes with a heavy dollop of whipped coconut milk or vegan whipped topping.
Or, you could whip up a batch of vegan chocolate frosting and pile it on high onto these cupcakes, like we did.

Though, make sure you wait for the vegan butter to melt thoroughly or the frosting will tend to look not too smooth (like you see here). But, I cannot say that deterred us from digging in.
Here's wishing you and your family the very best in the days and weeks ahead.