These Almond Chocolate Chip Cookies are packed with 3 levels of almond flavor which pair so deliciously with chocolate! Gluten free and dairy free, these cookies are a beautiful blend of wholesome and indulgent.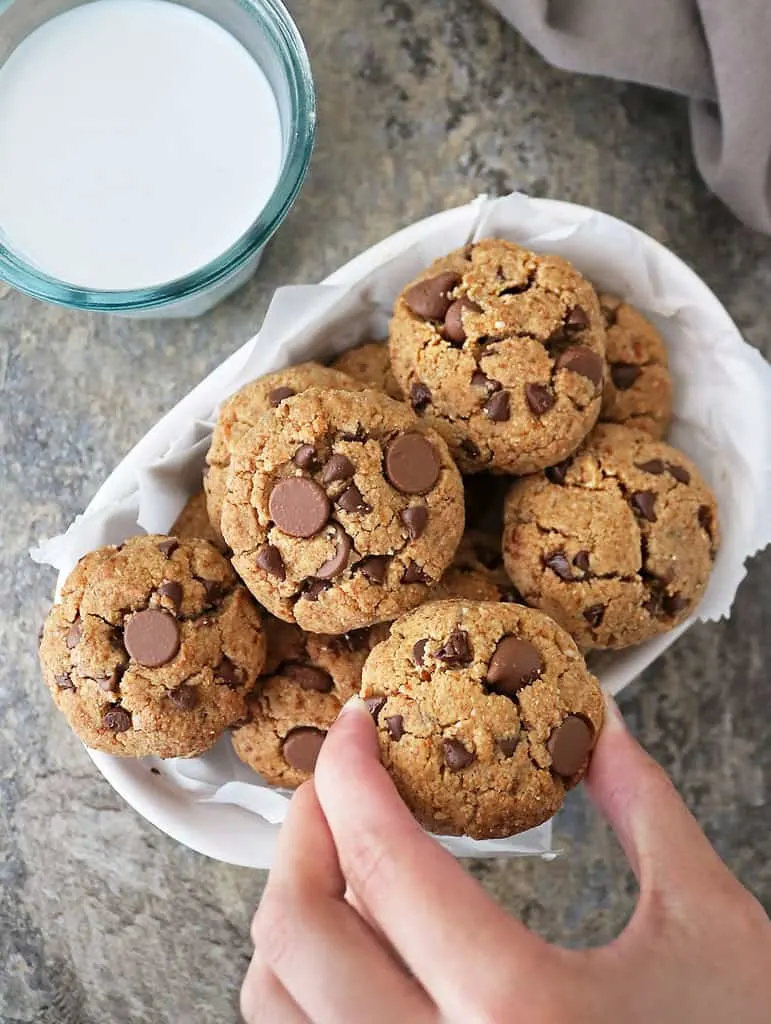 This has been a meh kinda week for me. We had BIG plans for this week ~ and the week after. Big plans that involved a road trip up the west coast.

We had planned on flying into Los Angeles, and spending a few days sampling the food there. My daughter had put together a fantastic foodie list and we planned to eat make our way through it – starting with Mr. Holmes Balehouse, another restaurant by the founder of Supermoon Bakehouse.
We had then planned on driving up the coast and making our way up to Seattle with stops in Monterey, Crescent City, and some of our favorite spots along the Oregon coast.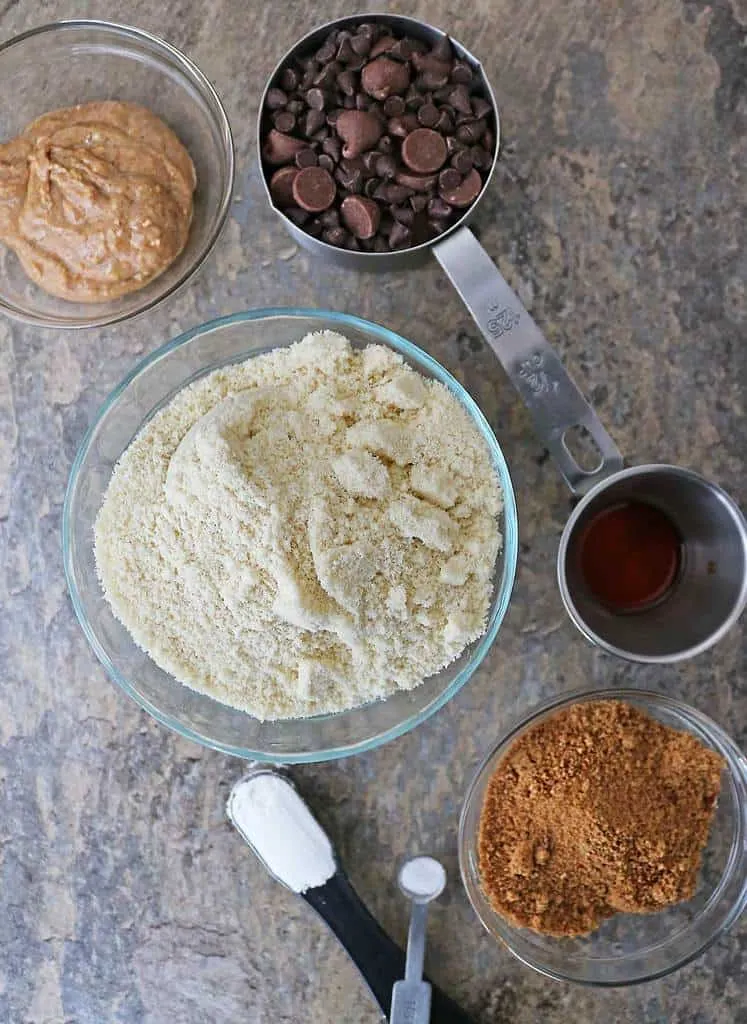 But, with most of the west coast in phase 2 of reopening, I figured it would be best if we canceled our travel plans – for now, at least.

Therefore, this week has been a meh kinda week.

The excitement that had been building in anticipation of our trip has been squished. And, there's a bit of uncertainty in trying to reschedule this it for the near future. I guess I'll just have to leave all our plans in God hands and indulge in some chocolate therapy for now.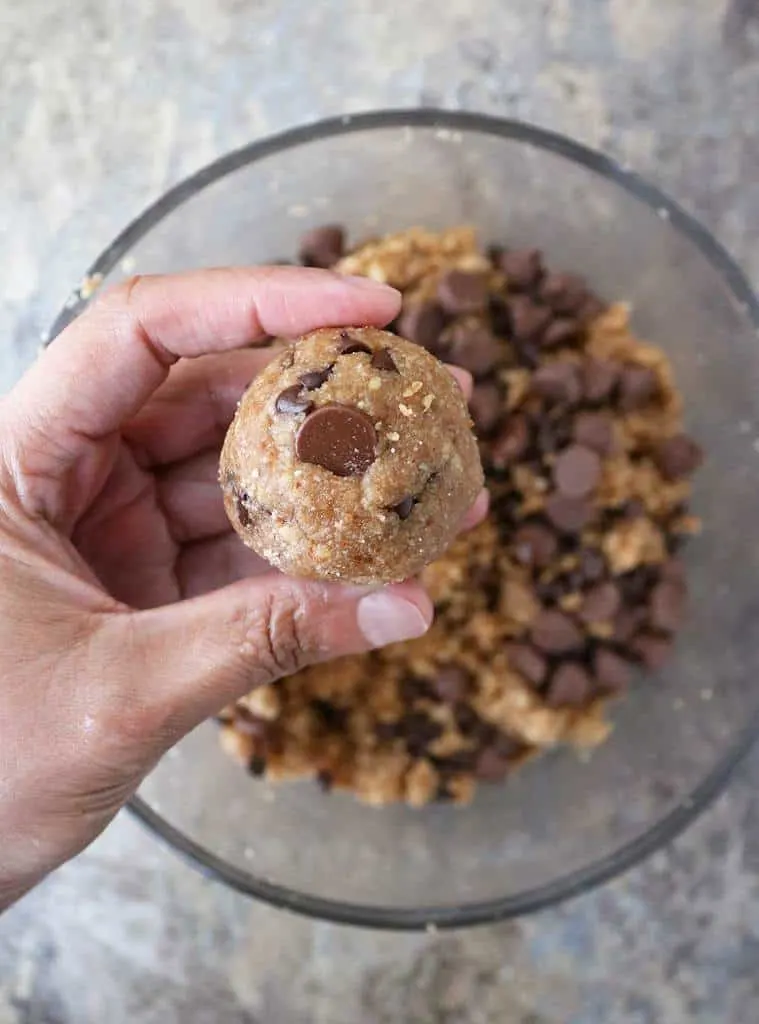 Meh kinda weeks are so much less meh with these Almond Chocolate Chip Cookies. These cookies are packed with delightfully creamy Ghirardelli milk chocolate chips and semi sweet mini chocolate chip morsels.
Tips to Make These Almond Chocolate Chip Cookies
I opted to make these cookies with almond flour and almond butter as, to me, the almond flour and butter result in a more satisfying and tasty cookie, especially as I made these without eggs. Yes, these cookies are vegan and gluten free.

When you mix up the ingredients for these cookies, the resulting dough will look quite crumbly. But, you should be able to gather up a bit of the dough in your hands and form it into a ball easily. If, however, the dough is so crumbly that it won't bind, simply add in another 1-2 tbsp of water and mix well.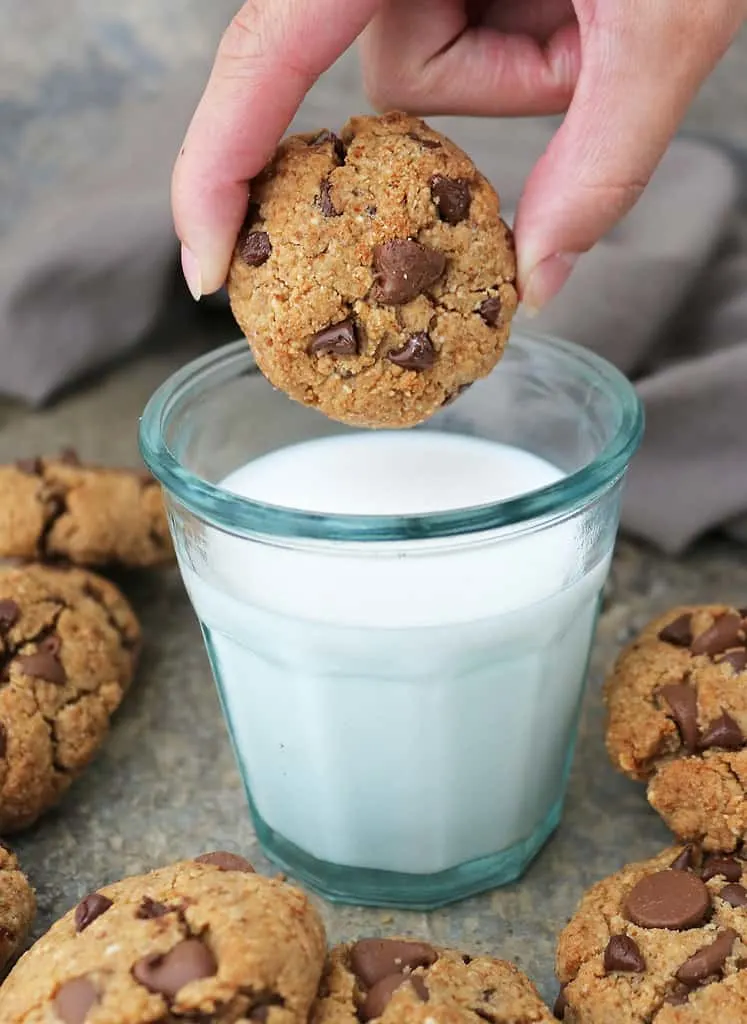 Now, I am not a nutritionist… but I do know that almond flour and almond butter have a higher caloric content. With that said, if you are looking for a grain-free and dairy-free, healthyish cookie, then these are for you!
We love these cookies as they are some of the tastiest vegan cookies I've made to date.

These cookies are firm and very slightly crisp on the outside and soft on the inside. They are not overly sweet – but have a delicious dose of chocolate in each.

They are a bit decadent and a bit wholesome ~ all in one.

They are packed with almond flavor from the almond flour, almond butter and almond extract. And that almond flavor complements the two types of chocolate chips beautifully.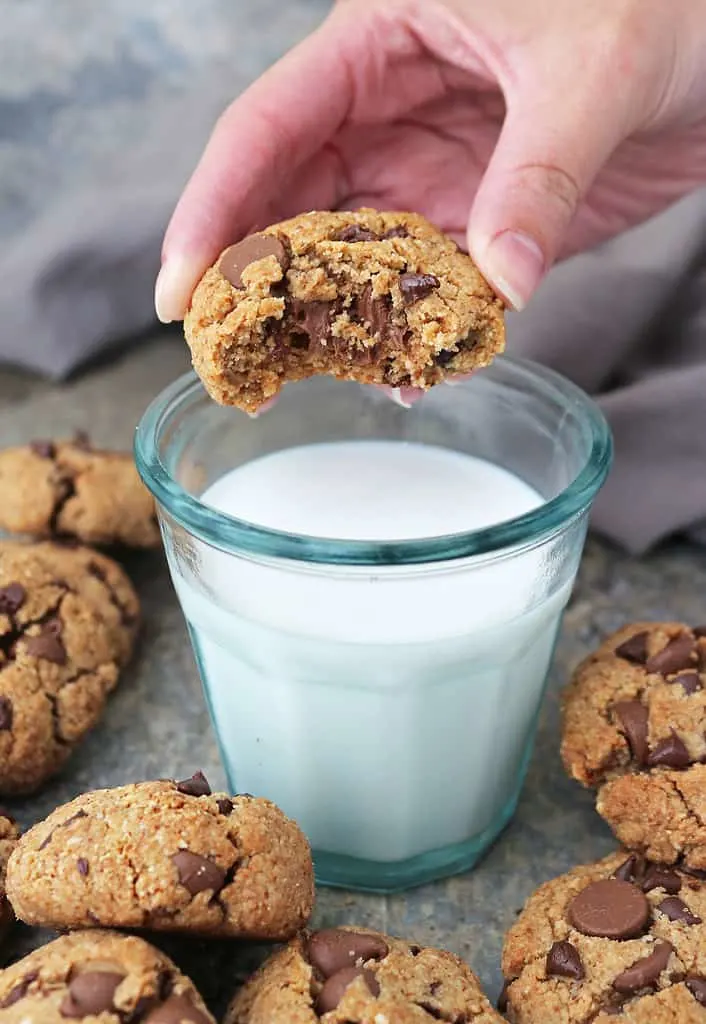 As these cookies are so satisfying, my daughter and I actually have made this batch of 10 cookies last almost 3 days ~ which is a record for us!