Jam-packed with fresh strawberries and a hint of cardamom, these 4-ingredient fresh strawberry popsicles are a deliciously refreshing, dairy-free summer treat!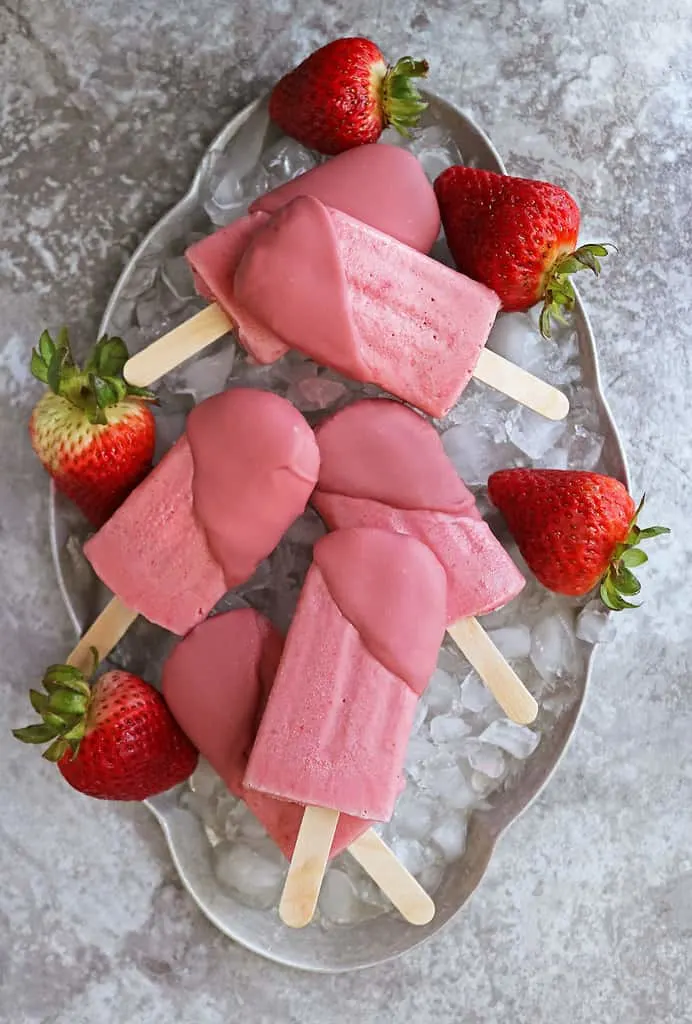 I'm sitting here with my daughter, re-listening to Trevor Noah's message. If you haven't heard it, I strongly urge you to listen in as Noah employs his brand of thought provoking logic and heartfelt empathy to discuss and tie together the death of George Floyd in Minneapolis, the Central Park altercation between a dog walker and Christian Cooper, and the shooting death of jogger Ahmaud Arbery here in Georgia.
This is a food blog and I usually keep things light around here.
But I simply cannot not say anything.
I was gutted when I heard of Ahmad Arbery's murder, of Christian Cooper's encounter, and of George Floyd's last 9 minutes. All this abhorable disregard for another human being is soul crushing. And, I have learned that these are just the tip of a large iceberg.
I'm not black. I did not grow up in this country. I have heard of racially charged incidents from friends but I'd be lying if I said I've walked in their shoes. I don't know what it was like or what it is like. With that said, I have no right to condone or condemn the actions of those outraged.
My heart hurts for those lives lost and those wronged. These past few weeks have helped me see clearer how much more needs to be done. I want to learn more and do more. I want to support those fighting systemic inequality and racism.
Some of the organizations that I've learned from and support are listed below. My daughter has shared several other ways to get involved on her IG and IG stories.
• Black Lives Matter
• NAACP
• Black Visions Collective
• George Floyd Memorial Fund
I hope and pray God shows up ~ amidst all the gut wrenching pain. I pray hearts are softened and change happens. I pray for a future where each of us treats each other with more understanding and love.
Now, like I said before, this is a food blog, so I have a recipe for you.

Before we watched Trevor Noah's message for the third time, my daughter and I grabbed one of these strawberry popsicles from the freezer.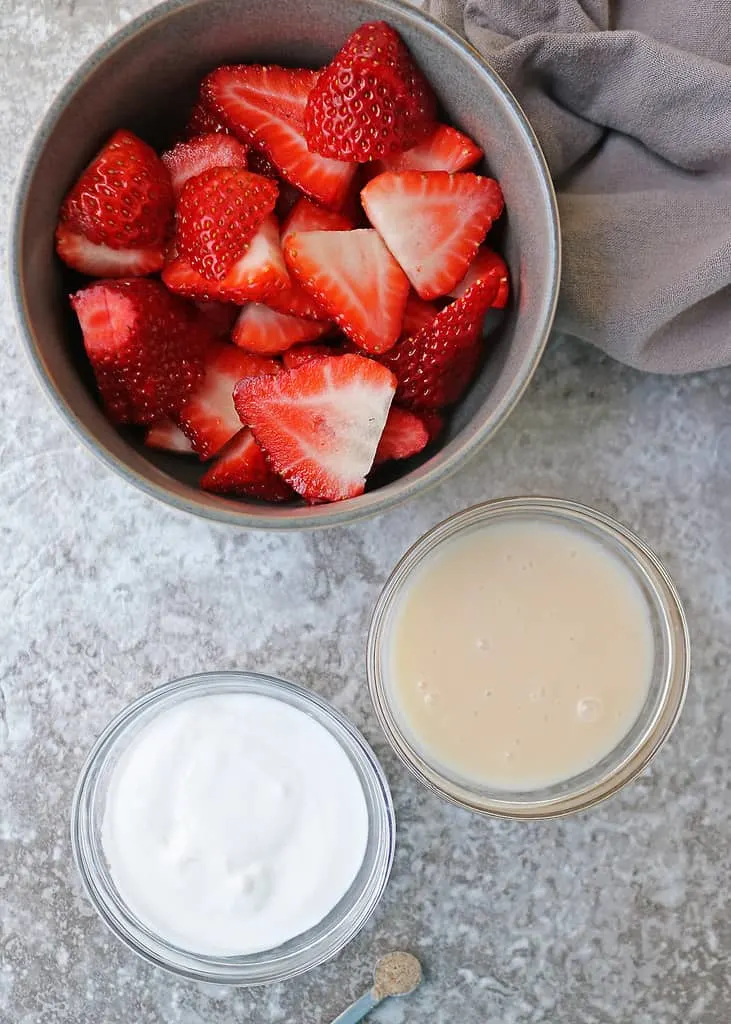 These are super simple to make. You just need 4-ingredients: fresh strawberries, coconut milk, cardamom, and coconut condensed milk. Just put all the ingredients into a blender, blend until smooth, pour into popsicle makers and freeze!
As I am lactose intolerant, I like to have a variety of these dairy free popsicles on hand. However, if you have no issues with dairy, then feel free to use fresh strawberries, condensed milk and heavy cream.
I came across ruby chocolate at Sprouts recently and brought a bag home. A while back, I had watched an episode of Sugar Rush in which ruby chocolate was an ingredient and I have been hoping to looking around for it ever since.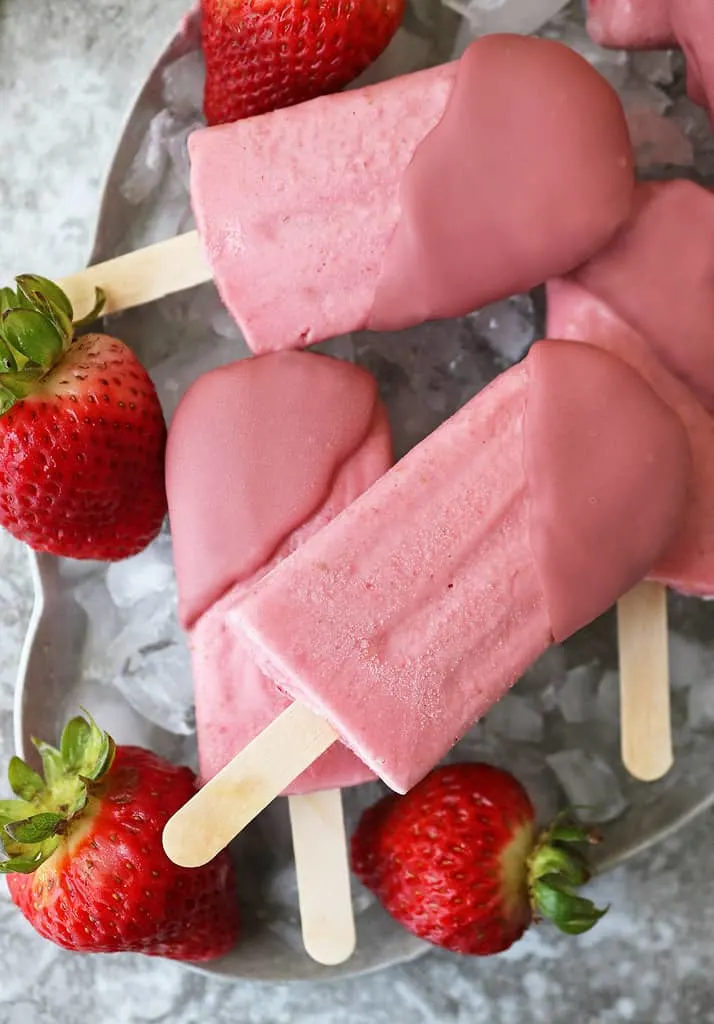 What does Ruby chocolate taste like?
As ruby chocolate is said to taste a bit like berries, I figured I would melt a bit of it and dip the strawberry popsicles into it – and I gotta say, that combination was delicious.
However, if you cannot find ruby chocolate at your local grocery store, then you could dip these popsicles in some melted milk chocolate for a tasty summer treat!