This slightly spicy, slightly sweet, completely filling, unintentionally vegan, intentionally Easy Roasted Sweet Potato Ginger Soup calls for six simple ingredients and is one of our favorite soups this time of year – hoping it becomes one of your favorites too!
[wprm-recipe-jump] • [wprm-recipe-print]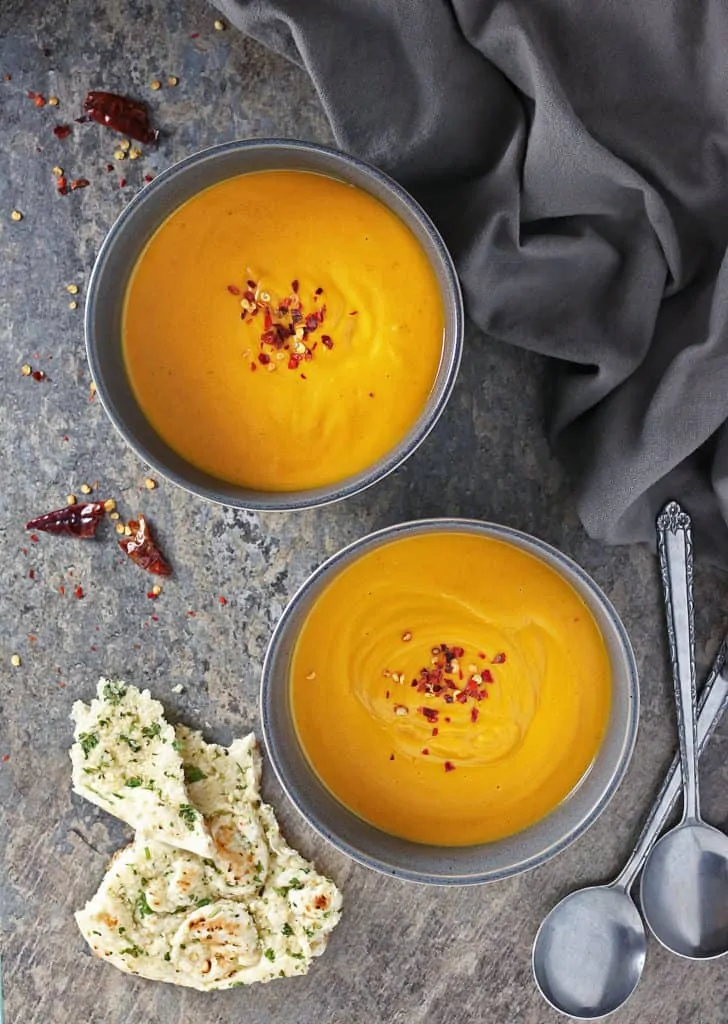 Today was my first time reading about the "live, raw water" craze that seems to be sweeping some areas of the country. Have you heard of this movement where "unfiltered, untreated, un-sterilized spring water" is being sold for (IMO) astronomical sums of mullah? Apparently, proponents of "live, raw water" belive that it is brimming with beneficial bacteria and naturally occuring minerals and happens to be free of chlorine and fluoride, the way water was destined to be consumed. These proponents are shelling out around $38+ for 2.5 gallons of this stuff!
I am not sure I could shell out that much money for water – which carries the chance that that "beneficial bacteria" might not be quite so "beneficial" …know what I mean? Now, maybe if said water was flavored with coffee AND chocolate … maybe… buuuuuuuut then again… not sure if all that toilet-time and emptier pockets would be worth it…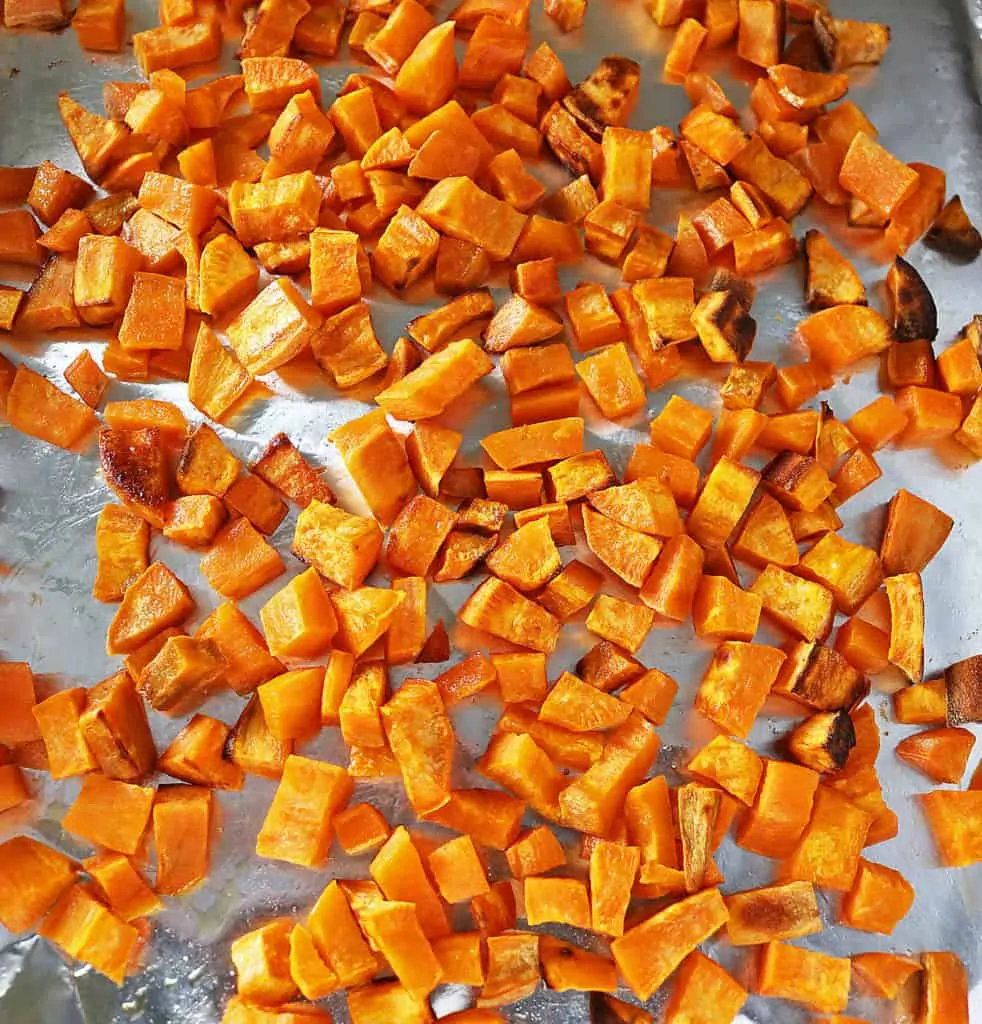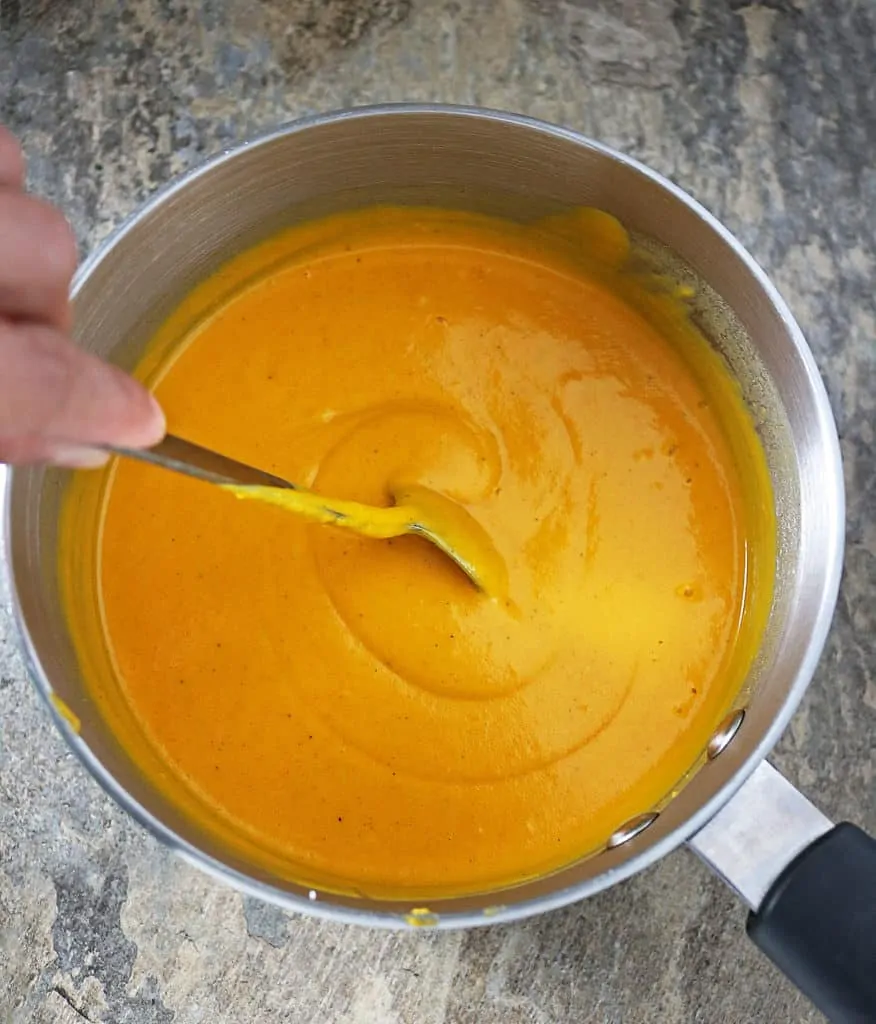 What I AM sure of is the consumption of bowlfuls of this Easy Roasted Sweet Potato Ginger Soup! Now, no raw water was used in the making of this soup. Just coconut milk, vegetable stock, cayenne pepper, turmeric, grated fresh ginger and roasted sweet potatoes. The cayenne pepper is completely optional, but, I like a little kick to balance off the sweet of the sweet potatoes, and my daughter said that slight spicy kick was addicting!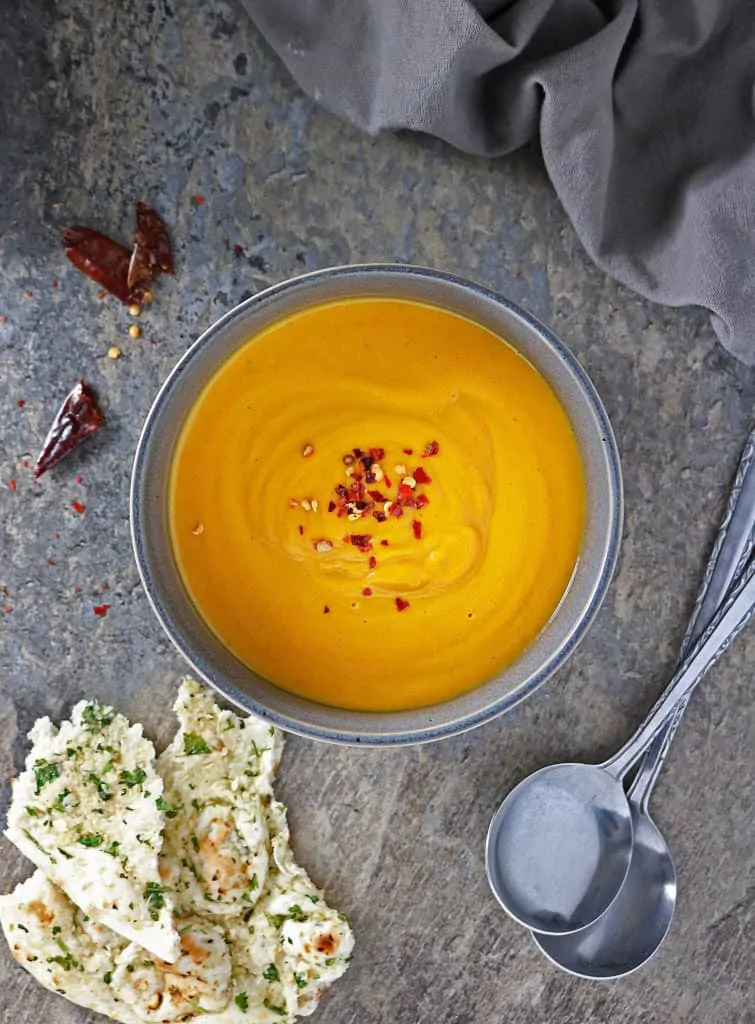 I made this soup super thick – almost sauce like! But, please feel free to add in more stock to thin it out according to your preferences. We enjoyed this soup with naan one night, Sri Lankan Coconut Roti another night (recipe coming on Thursday) and poured over roasted broccoli on yet another night. We have been having highs in the 30s F (-1 C) around these parts of North East-ish GA this past week or so (the winter temps that kept eluding us in December have decided to make a bold appearance this January)! So warming up with a bowl of soup has become a favorite evening tradition in our home – especially filling and healthy ones like this Easy Roasted Sweet Potato Ginger Soup – which I am hoping will become a favorite in your home as well ~ when you give it a try…