This Spicy Lemon Chili Tilapia is a delicious mix of tart, sweet, and spicy. It is a quick and flavorful dish that is perfect for a busy weeknight meal or a leisurely weekend one.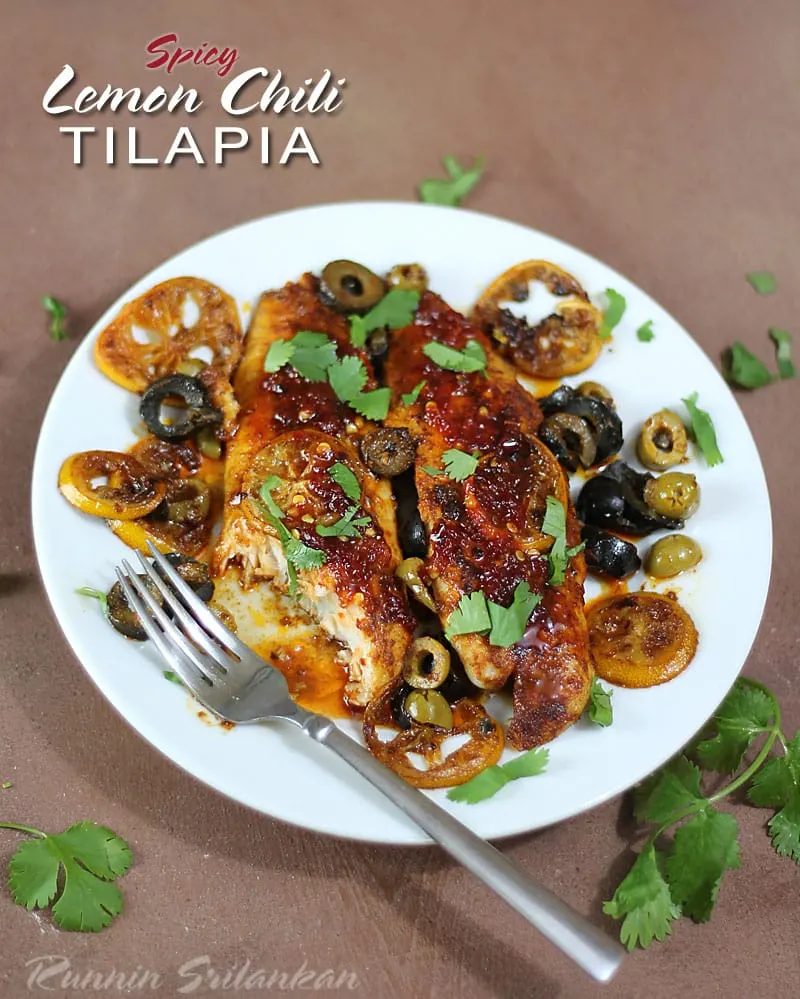 Sometimes, you feel you know a culture, or a cuisine, or even a person, and then you find yourself removed from said culture, or cuisine, or even person, and you realize – you knew bupkis!
Yup – I speak from experience…
I spent my teen years in the Middle East eating my way through falafel, Shawarma, Fatteh, and Taboule! I grew accustomed to the fasting and closing of all business during the afternoon hours and the feasting that followed in the breaking of the fasts! I thought that in the 8 or so years I lived there, I knew all I could about the culture and the cuisine in that part of the world.
But, boyoboy was I wrong….
Recently, I was thumbing through a Cooking Light magazine and came across a chicken recipe that used preserved lemons – not remembering crossing paths with said preserved lemons ever, I Googled them to find that they were quite prevalent in Middle Eastern Cuisine! In my 8+ years in the Middle East, preserved lemons had eluded me!
Completely!
And, my curiosity was piqued!
I had to find them – but even after looking at some of the stores I go to for my more exotic ingredients – preserved lemons still eluded me!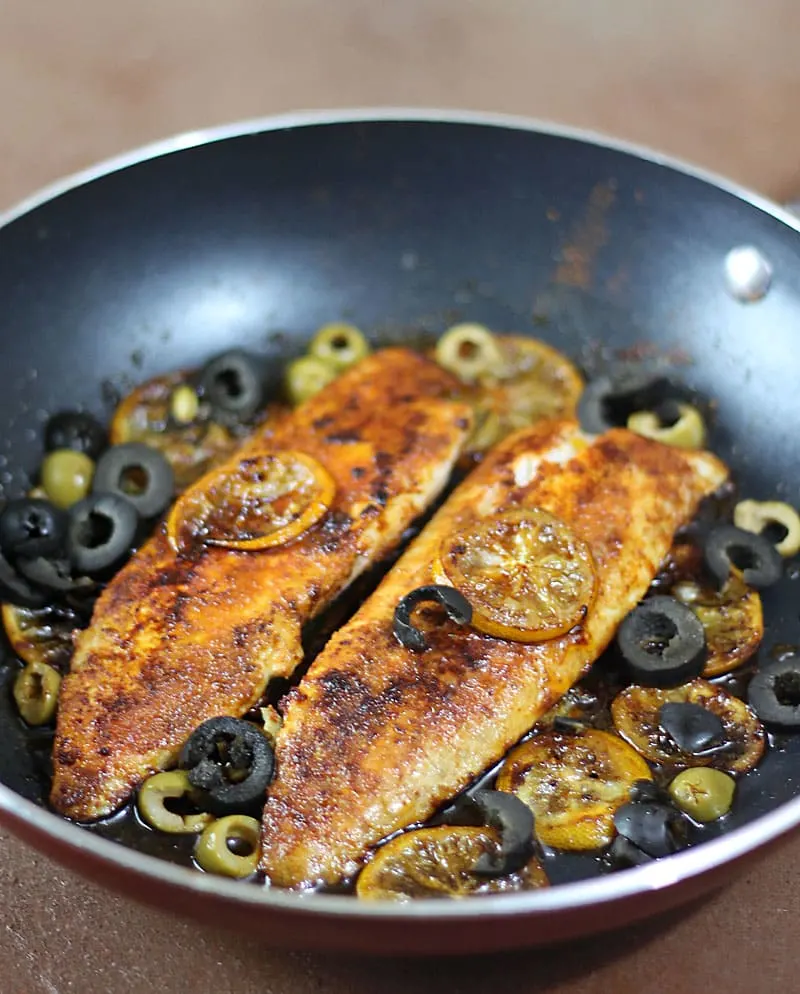 The recipe in Cooking Light specified that preserved lemons could be substituted with fresh lemons cooked in a bit of salt, sugar and olive oil and so – since I had a small case of Meyer lemons, I figured I would use this method as a base for the spice sprinkled Tilapia that I had planned to cook… it wasn't chicken, but, the joy of cooking is sometimes substitution – right? 🙂
Now…imagine the layers of flavors so far…
There's the lemons mixing and mingling and coming alive with sugar and salt and olive oil…
And then there's those succulent tilapia fillets – gently caressed with paprika, smoky cumin and spicy cayenne…

But – it doesn't stop there!
Olives are thrown into this mix…
Wait…
Yes there's even more…
When the tilapia has cooked, soaking up the flavors of the sweetly tart lemons, the salty olives, the smoky spices…it is topped with a sauce made from Sambal Oelek and honey!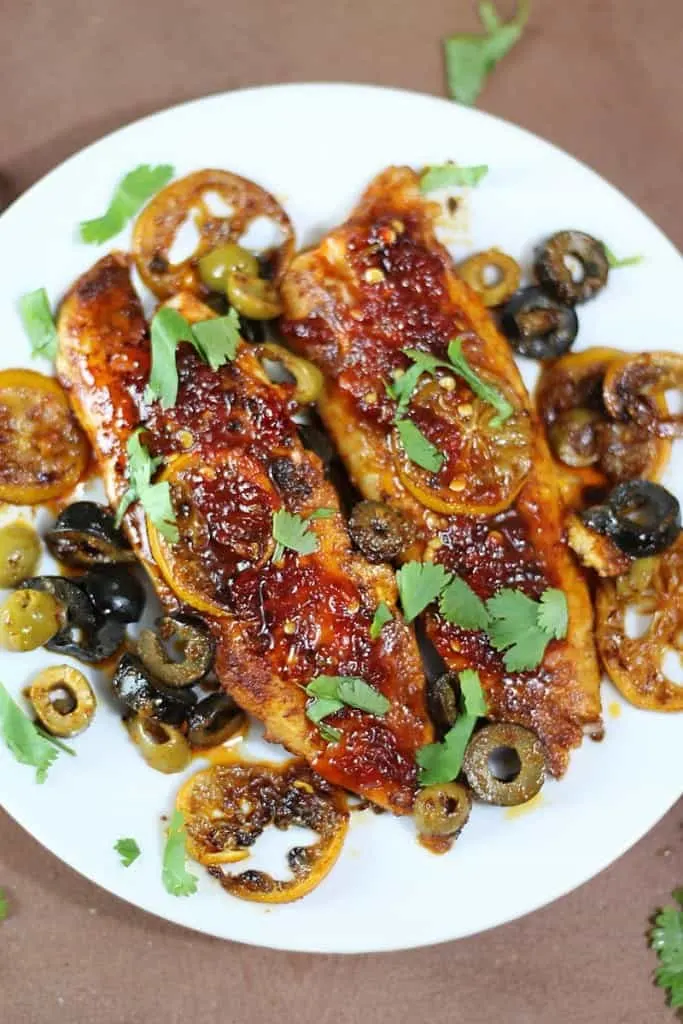 Sambal Oelek is somewhat similar to Sriracha in taste, but it is mostly just ground chili peppers (without the sugar, garlic, vinegar and xantham gum that Sriracha contains) – some say it's less spicy than Sriracha, but, if one of those chili pepper flakes hit your taste buds at just the right angle – ooh – you will start sweating! My daughter got 1/2 of her daily requirement of water just in the few minutes it took her to eat this!
As this month's Recipe Redux challenge was to make a "healthy dish (heated) up with smoke and/or spiciness", I figured this dish met the challenge – this, tart and salty, simple and complex, sweet and oh so spicy tilapia!