I've partnered with Graze to bring y'all these refined sugar-free, gluten-free, dairy-free AND taste-full Date and Banana Muffins with Cacao Nibs. As always, all opinions are mine alone. Thanks so much for supporting the brands that keep this Srilankan Runnin!
#grazesnacks #Sponsored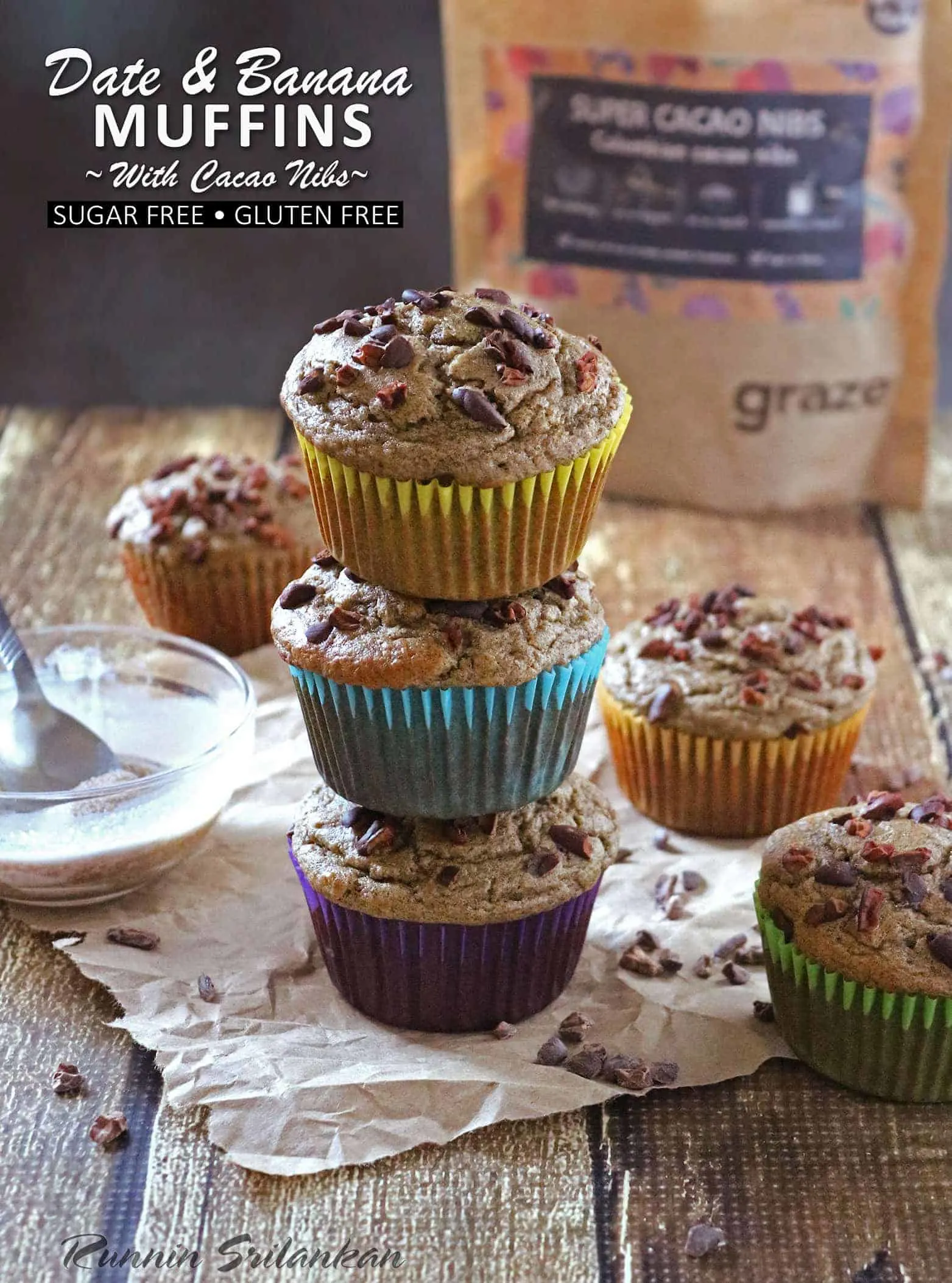 Dates make this refined sugar free journey of mine so sweet! Just to clarify, I am talking about that super-wrinkly, superfood – the humble date fruit! My love affair with dates began when I was a teen living in Abu Dhabi where they were plentiful. Back then my parents would bring home fresh dates from the local "Souq" or open air market, and I used to eat them by the bowlful – much like I eat popcorn now! And yes – that was an example of my rebellious phase with bad portion control!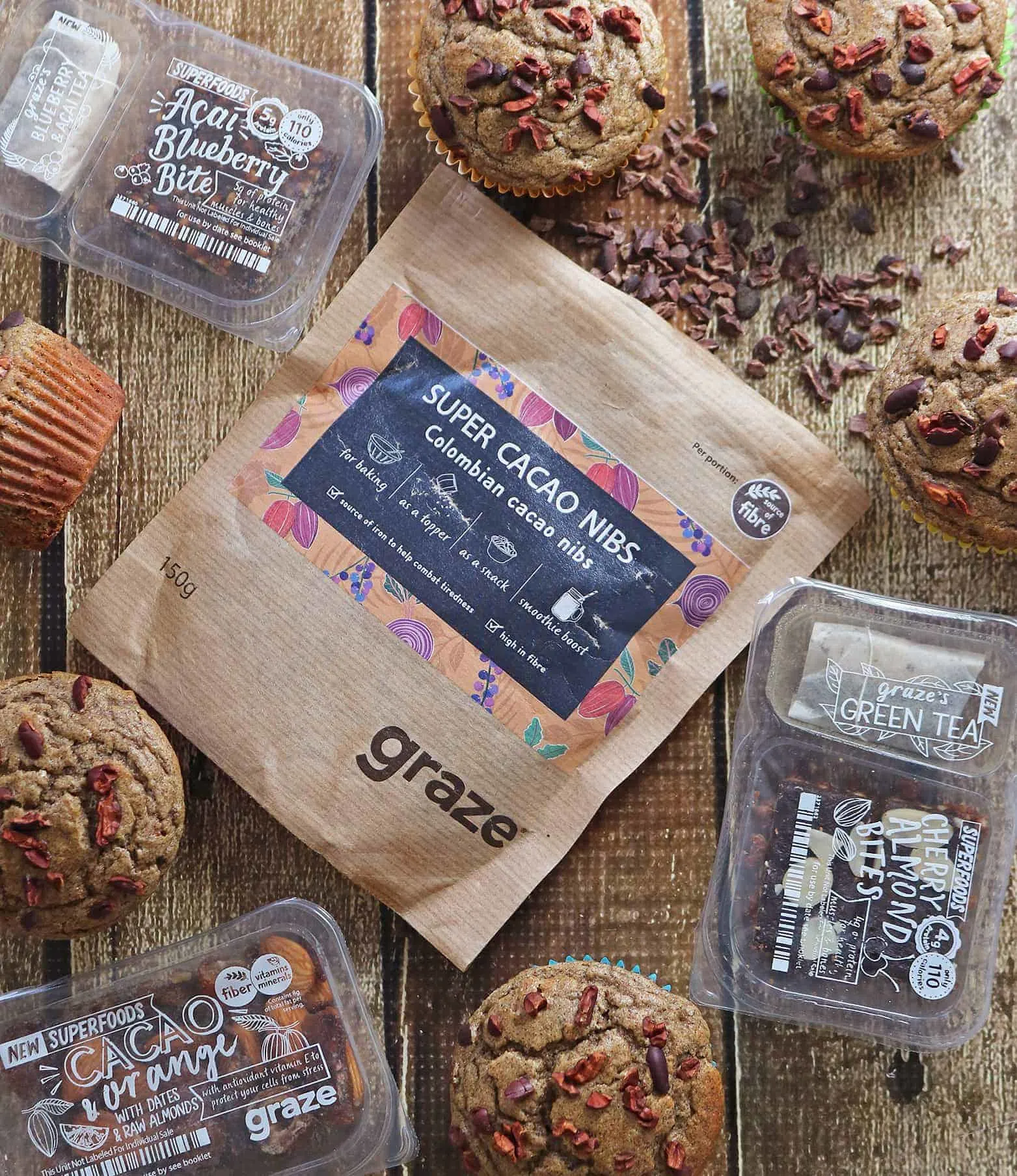 However, the passing years have (somewhat) taught me moderation and introduced me to the many forms of dates like date syrup, date puree and date sugar. And, during this second journey through refined-sugar-free-land, dates have been my saving grace. Straight up, or with a spoon of nut butter, dates have helped me quell my preposterous sweet tooth! And, add the right touch of sweet to baked treats like these Date And Banana Muffins!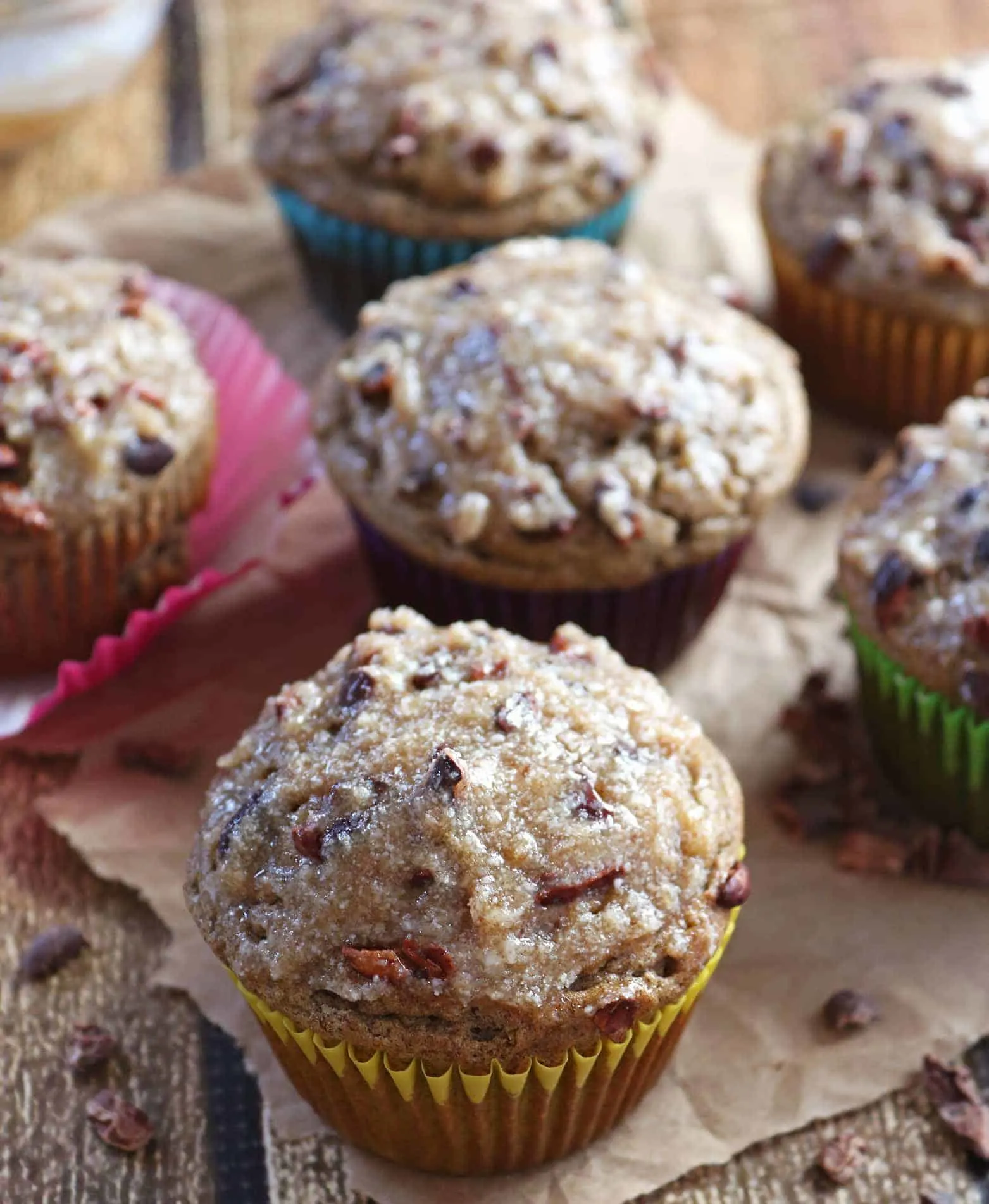 I must admit, these Date And Banana Muffins with Cacao Nibs and a Date and Coconut Glaze made me proud as even my I-only-eat-bakery-muffins friend and my suga-is-ma-life daughter ate these without even questioning the lack of sugar in them! Other than dates and an extremely overripe banana, these muffins are completely refined sugar free. I also used buckwheat flour in these muffins which makes them gluten free and jacks up their fiber content as well. I topped these muffins with some Cacao nibs I received from Graze and smeared them with a glaze I made with homemade date syrup and coconut oil and voila – deliciousness delivered to ma taste-buds!
Graze cacao nibs come from Colombian cacao beans, which are dried out in the heat of the tropical sun before being cracked into chunky nibs. They have a rich chocolate taste, a smooth crunchy texture, are high in fiber and are an excellent source of iron which can help with tiredness and fatigue!
And – now, you can get a FREE box of Graze ~ check out @Grazeusa on Instagram for details on how!
[Tweet "Date And Banana Muffins with Cacao Nibs @grazeusa #glutenfree #sugarfree"]
Oh – guess what? I whipped these muffins up in a blender! One blender, one muffin pan and one oven – talk about easy prep eh?
If you are looking to cut down your sugar intake, I so hope you give these muffins a try.

I'd love to know if you happen to make this recipe (or any other on here) so pretty please tag me @RunninSrilankan and #RunninSrilankan on Instagram, Twitter &/or Facebook. And, if you haven't yet, then please make sure to subscribe to my email list to have all sorts of eats and treats delivered to your inbox and check me out on Pinterest!