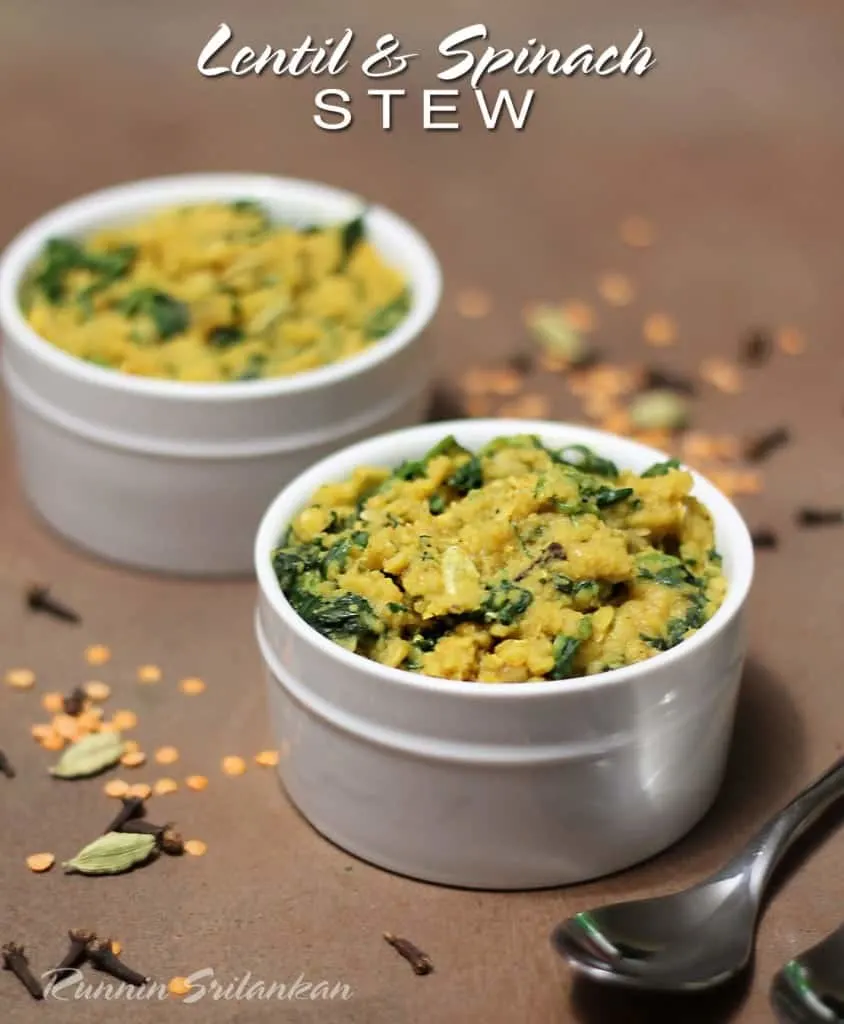 I remember I was 18 when I had my very first traditional Thanksgiving meal. It was my first year of college here in the USA and my roommate (knowing I had no plans over the break) asked me to spend Thanksgiving with her and her folks. That was my first time eating stuffing, and green bean casserole and sweet potato souffle and pumpkin pie and pecan pie! I was a starving college student and I think I ingested enough food to last me 3 months!
Growing up in Sri Lanka and Abu Dhabi, stuffing, and green bean casserole and sweet potato souffle and pumpkin pie and pecan pie didn't really appear on my radar. In fact, Thanksgiving didn't really appear on my radar either. We did, however, celebrate Christmas – but what was on our table was either yellow rice or biriyani or a rice pilaf similar to this, cutlets (tuna/meat and potato and veggie breaded and fried nuggets), patties (much like smaller empanadas), Chinese rolls, wattalapam (a dessert made of coconut milk, jaggery, cashew nuts, & eggs) and a variety of meat curries, and vegetable curries – which always included a version of dhal or lentil curry.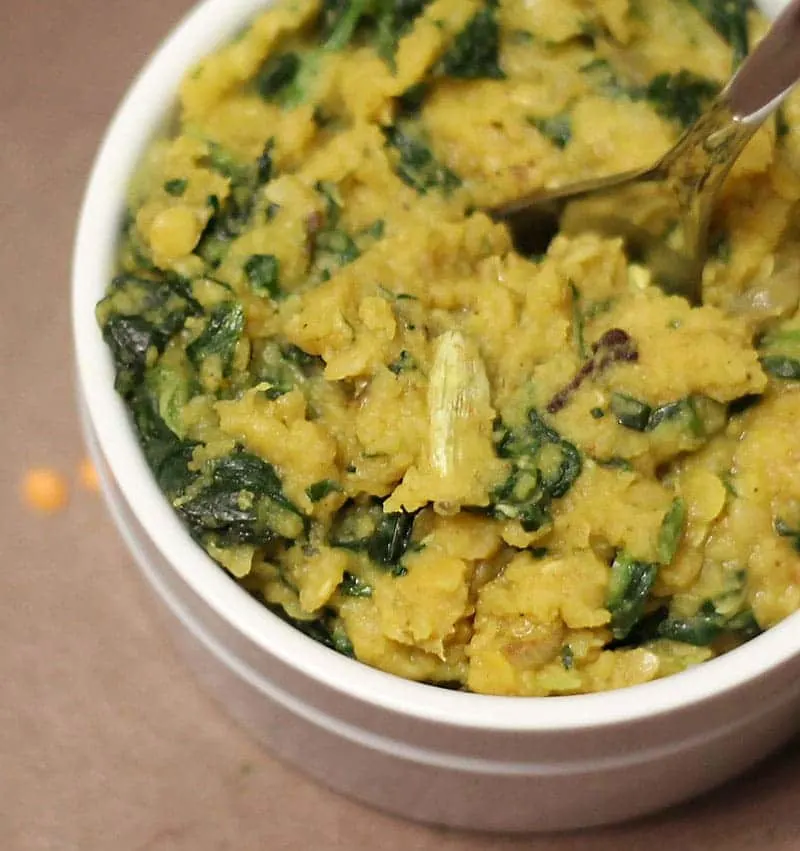 Lentils made their appearance at almost every meal – and they were not to be left out from the holiday meal table either. Very often, my mom would throw in cardamoms and cloves into her lentils just before adding a tempered mix of onions, garlic, mustard seeds, spinach and ginger: now, it was this tempering mix that took the lentils from "meh" to "vavavoom"! The smells of those ingredients combining were an incredibly pleasant assault on my olfactory system – resulting in all sorts of chemical reactions in the salivary gland region – then and now!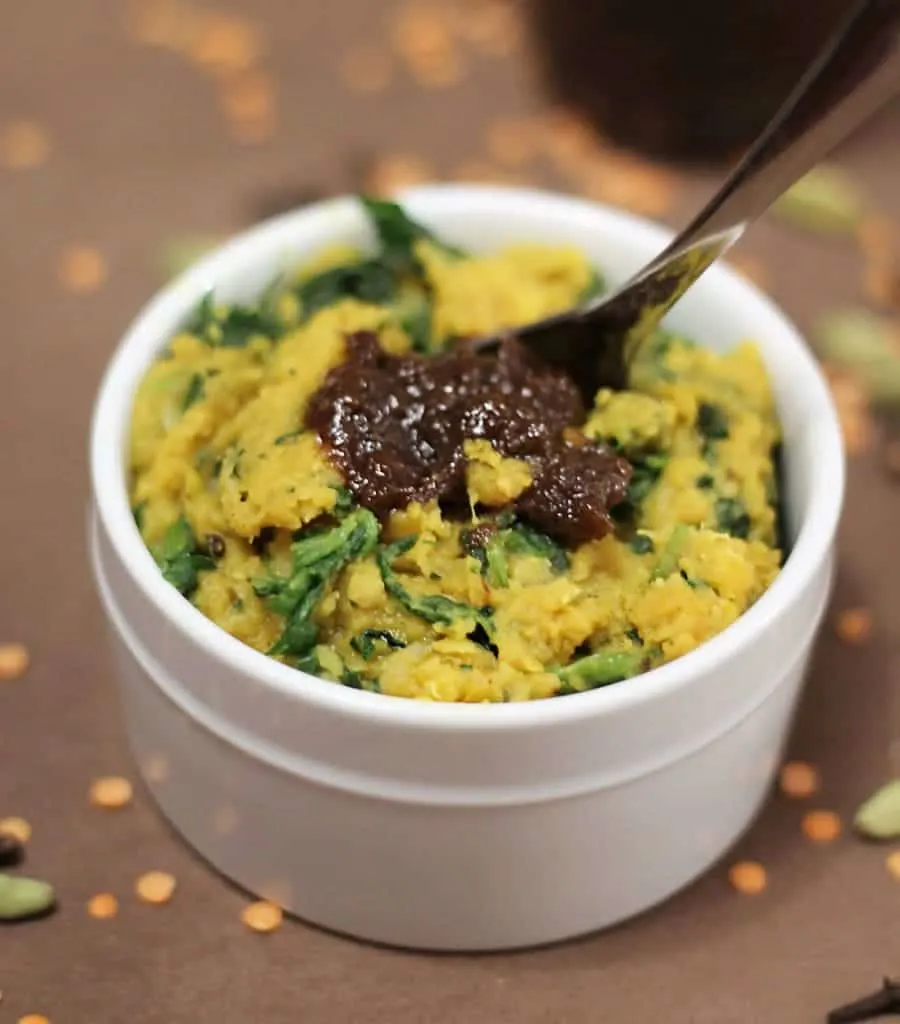 This month The Recipe Redux challenged it's members to share a food memory of which we were thankful for; as my mom's recipe not only was one tasty concoction, but also an immune system booster, and one I have replicated often – I figured it was well suited. My slightly adapted version uses less water, making it more stew-like in consistency. My daughter and I often eat our lentil and spinach stew plain or mixed with some date and tamarind chutney.