This shop has been compensated by Collective Bias, Inc. All opinions are mine alone. #CollectiveBias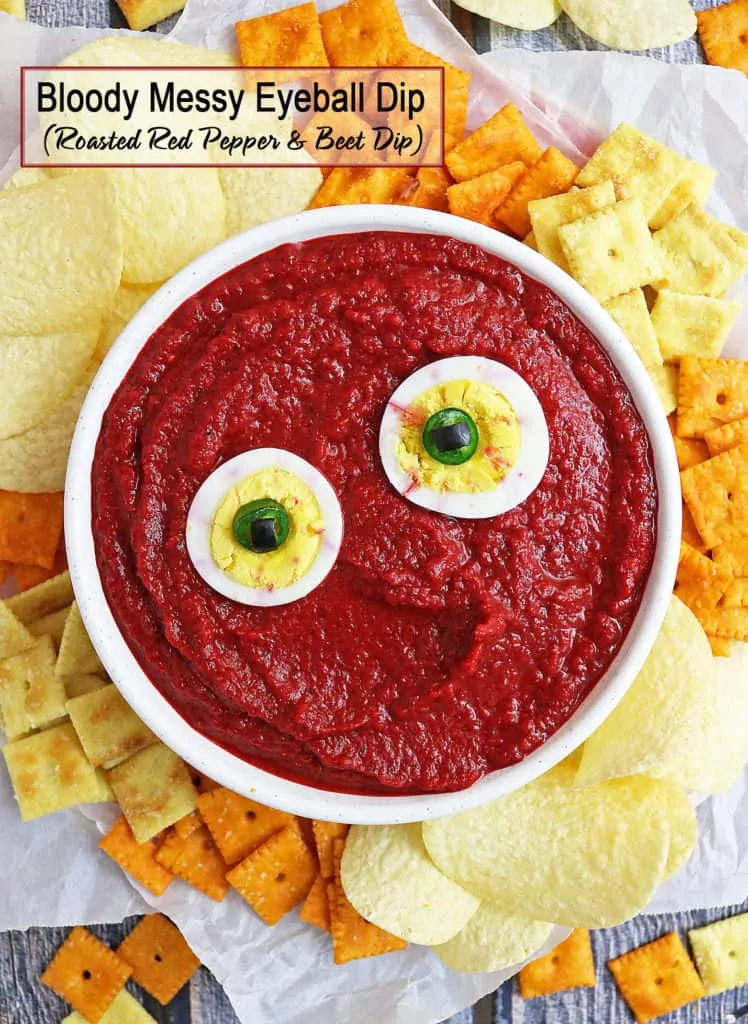 This Bloody Messy Eyeball Dip aka Roasted Red Pepper and Beet Dip with egg "eyeballs" is the bee's knees, y'all! For the longest time I used to wonder if bee's even had knees but then good ol' Google told me that the term "bee's knees" came about because of the good, sweet nectar that would brush onto bee's knees when they went from flower to flower. With that said, there's something so sweetly good about roasted red peppers, roasted beetroot, roasted onions and garlic mingling. Yes, definitely, the bee's knees in that there bowl!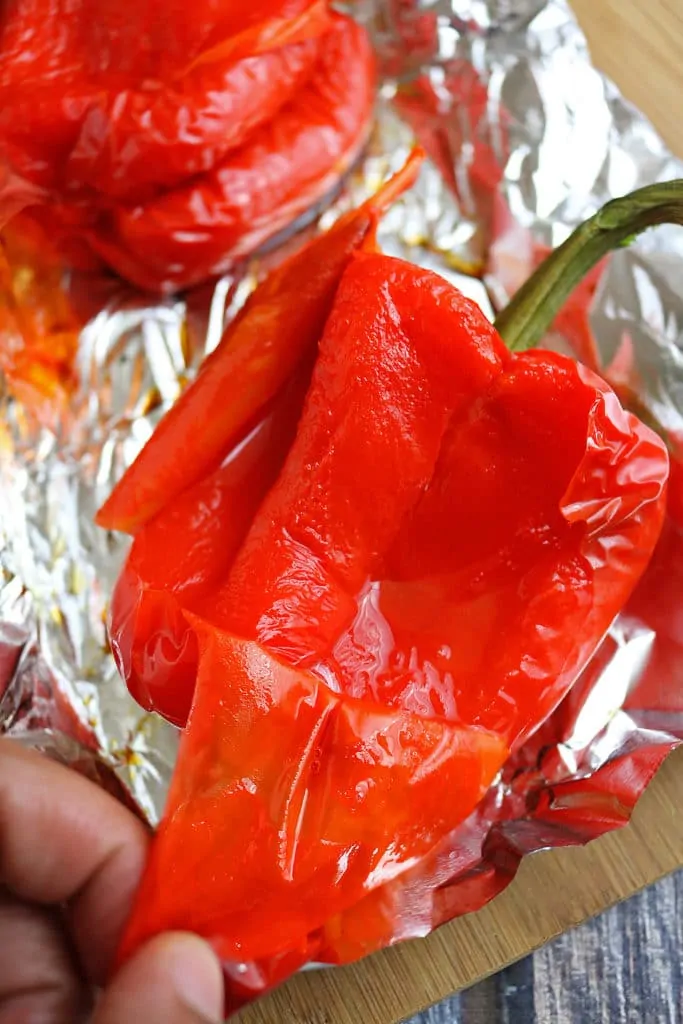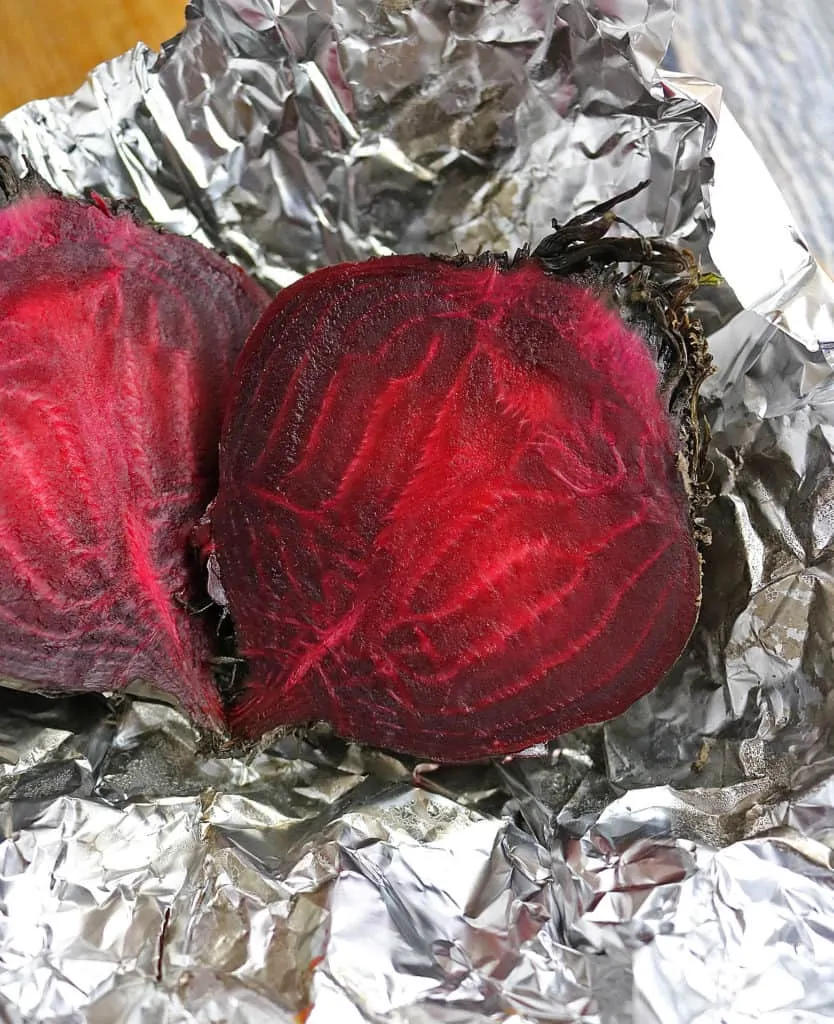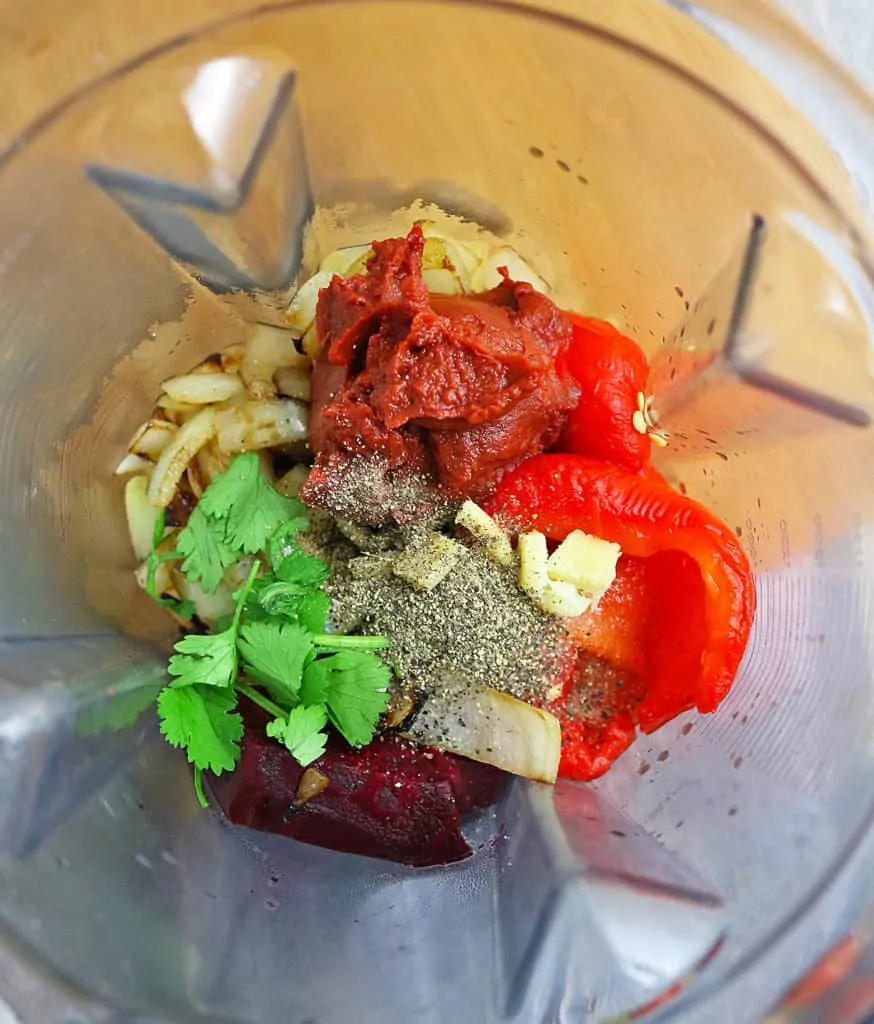 Now I know that you might not love beets as much as I do, but, I came across an interesting tidbit about beets and jack-o'-lanterns – maybe you've already heard it? Apparently, as the story goes, the jack-o'-lantern comes from an old Irish tale about a blacksmith named Stingy Jack. One day, Stingy Jack invited the Devil out to go get sloshed with him.
When it was time to settle the bill, he convinced the devil to turn himself into a coin to pay for the drinks. Jack skipped out on paying the bill and put the silver coin (which was really the Devil) into his pocket with a silver cross, that kept the Devil from transforming back. Jack eventually let the devil loose, but made him promise that he wouldn't seek revenge on Jack for a year, and wouldn't claim his soul when he died. After some time, Jack ended up tricking the Devil again, convincing him to pick a piece of fruit out of a tree and then carving a cross into the bark when the Devil was in the branches. Jack freed him again, on the condition that the devil leave him alone for 10 years and not claim Jack's soul.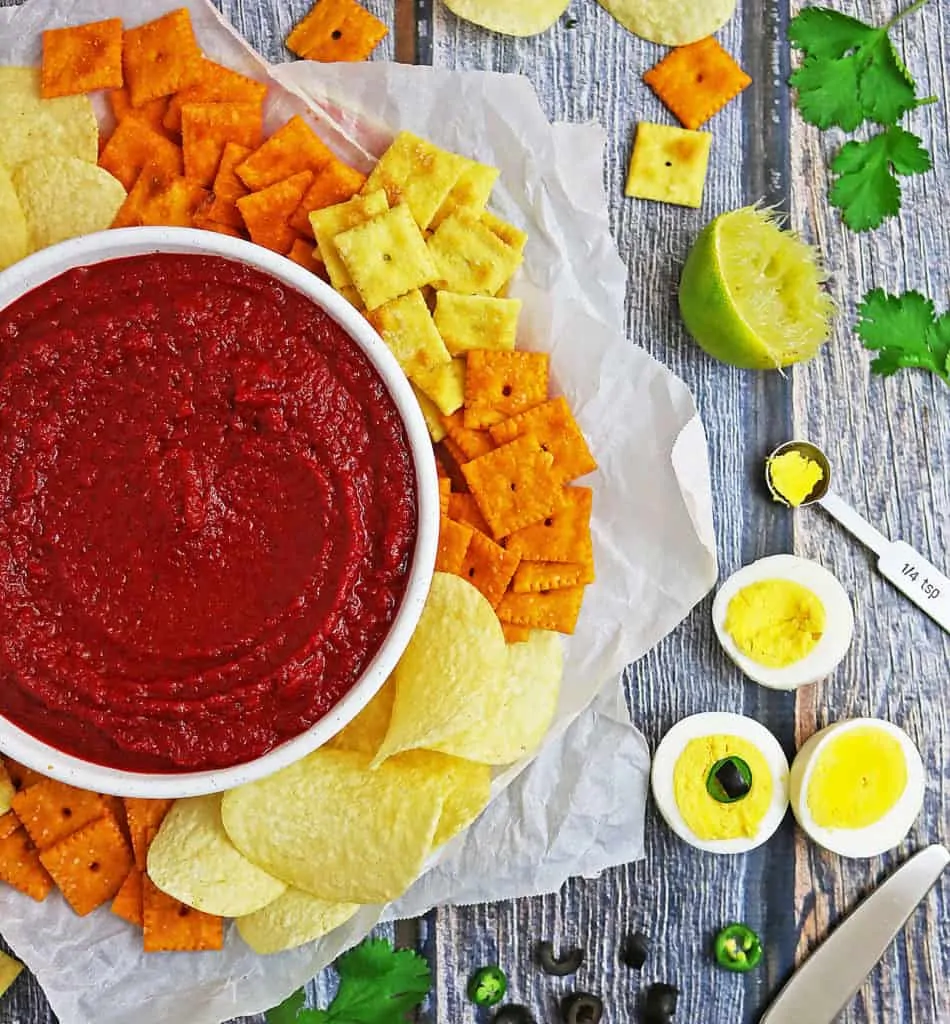 When Jack finally died, he was deemed not fit for heaven, and the Devil kept his word and rejected Jack's soul at the gates of hell. So Jack was sent off to roam the Earth with only a piece of burning coal for a light. He put the coal into a carved out turnip and used it as a lantern, and Stingy Jack became "Jack of the Lantern" or "Jack o' Lantern." Based on this myth, the Irish and later the British, carved faces into turnips, beets and potatoes to scare away Stingy Jack or any other spirits of the night.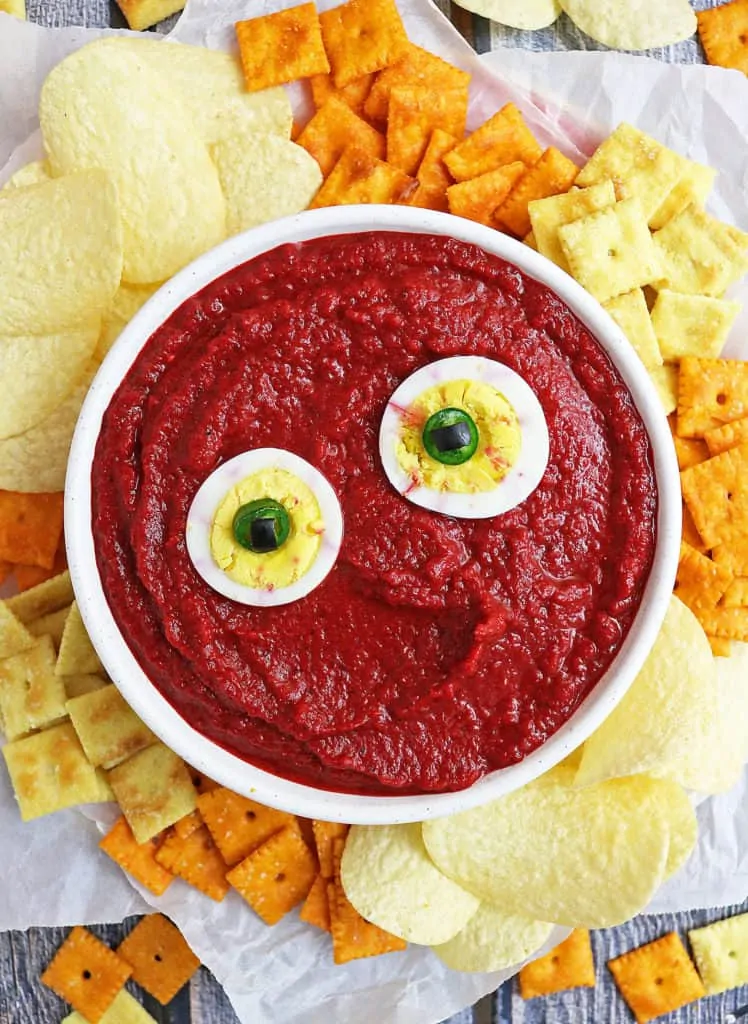 And that's my intriguing tidbit on beets and jack-o'-lanterns that will hopefully convince y'all not to leave the beets out of this dip! By the way, the "eyeballs" I used in the dip were made with sliced eggs that had a bit of the yolk scooped out and a slice of green serrano pepper and black olive added to give the illusion of an "eyeball". A knife run through the beet dip first and then run through the yolk and whites of the egg, gave them that slightly "bloodshot" look.