No tahini on hand to whip up a batch of hummus? Well, no worries – at least not with this recipe for tastebud tingling, Roasted Red Pepper & Garlic Hummus!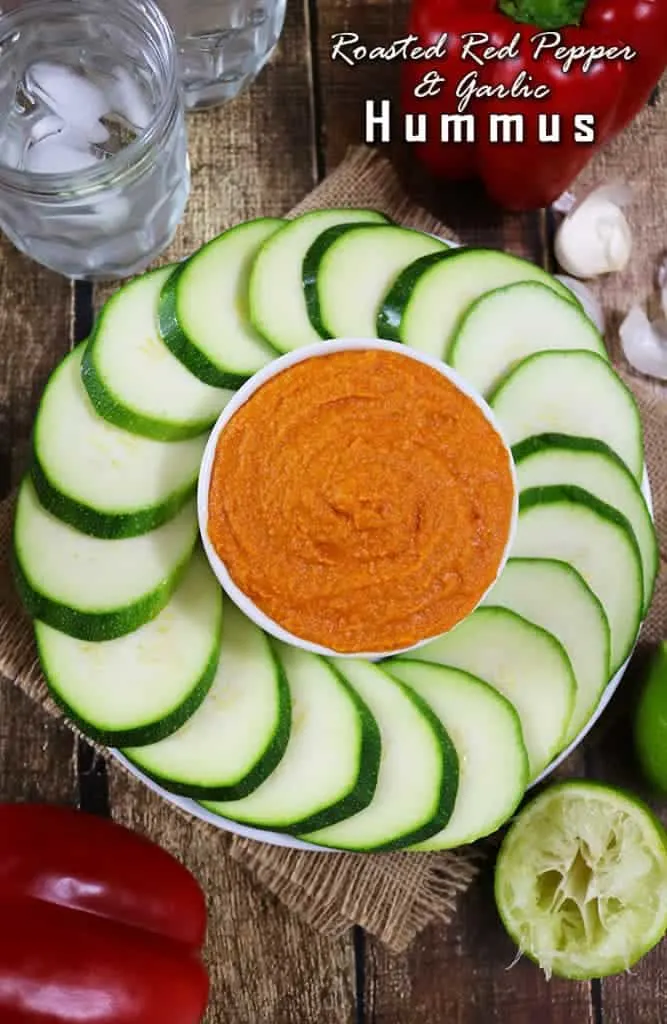 Last Thursday, my daughter made her first trip to a bona fide club! Yup, she went with moi. And, nope, am definitely not trying to knock Regina George's Mom off her Cool Mom Pedestal!
You see, last Thursday, Michael Malarky, aka Enzo from The Vampire Diaries, played at Eddie's Attic in Atlanta. In case you haven't been, Eddie's Attic is an incredibly intimate venue without a bad seat in tow. Seeing my daughter is a huge fan of The Vampire Diaries, she wanted to be there to catch a glimpse of "Enzo" and any other "Vampires" that might happen to make it out to support him.
Of course, seeing I love to see my daughter happy, I obliged her and managed to snag some tickets to the sold out show. What neither of us realized is that Micheal Malarky can sing! I mean, really sing! From soul-searing, endearing lyrics to haunting melodies to a husky-smooth-deep voice, he had everyone in there -including me- enthralled!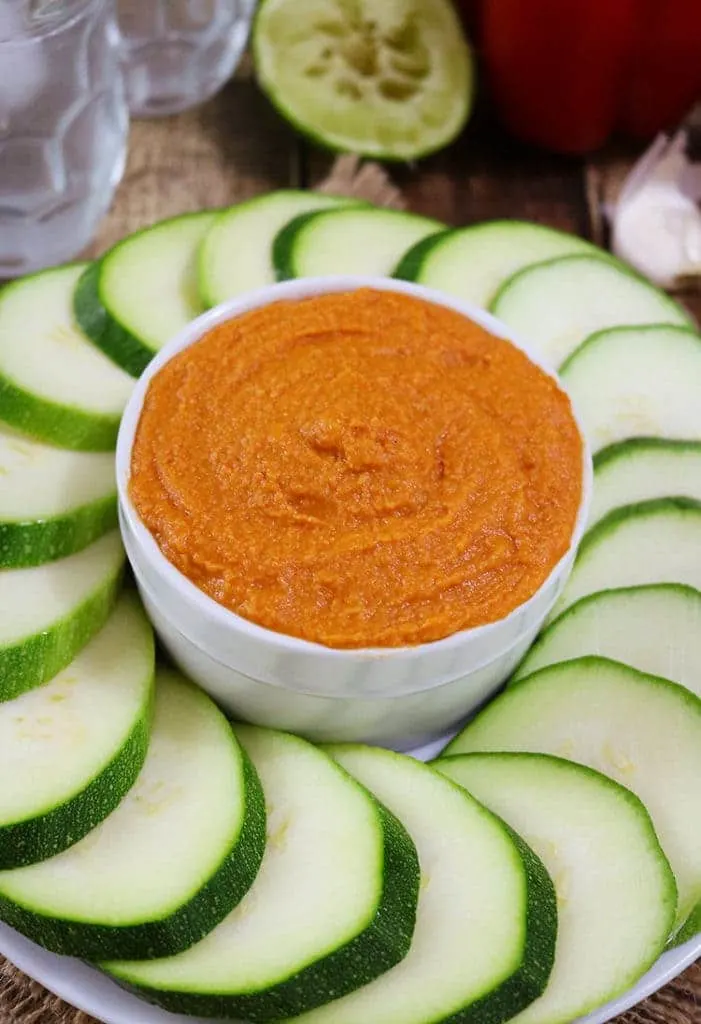 And, speaking of enthralled, when we got there, my daughter and I ordered a hummus platter. Now, it was her first time in a club, so she was talking my ears off, and I didn't really pay attention to the type of hummus I was ordering or what it was going to be served with. But, when it came out and we dug the zucchini chips they served with it, into it, boyoboy, were we enthralled! That dip was so insanely delicious! My daughter remarked, "hey mom, I didn't realize bar food tasted so good even without a few drinks in us!"
Hmmm… now if only she thought that way when she went to college too!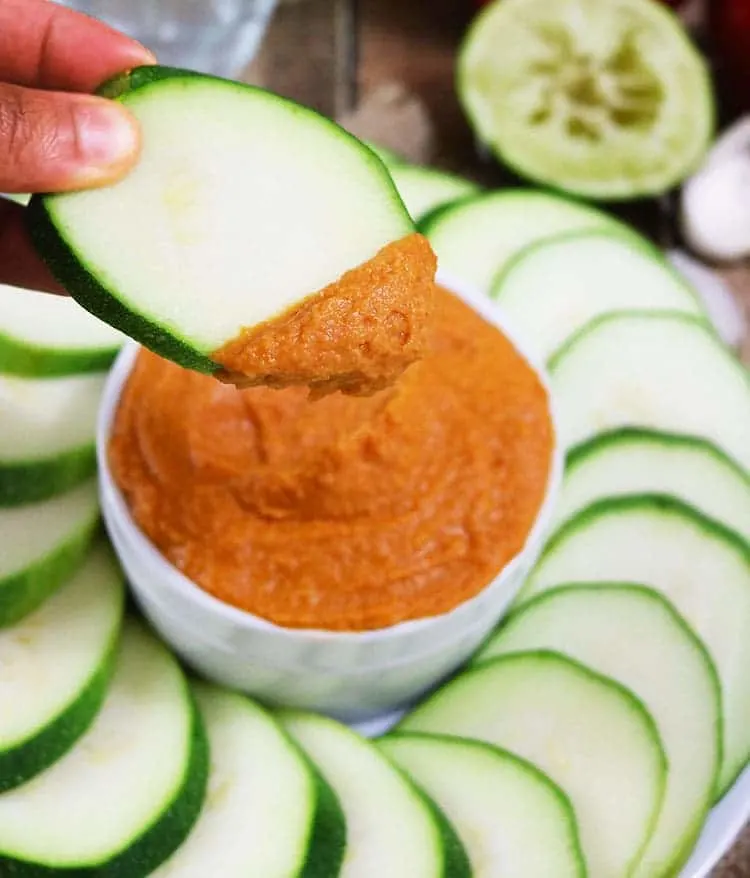 When I got home, I had to replicate that hummus, but I had no tahini on hand. So, I used equal parts lime juice and olive oil and hoped the roasted red pepper and roasted garlic would make up for the lack of tahini. I also added in one Chipotle pepper in adobo sauce for a bit of smoky heat because I like a side of spice with everything! When I had my daughter taste test it, I was over the moon when she said she thought it tasted better than the one we had had the other night.
[Tweet "Roasted Red Pepper & Garlic Hummus #tahinifree"]
Now, am not sure if she is trying to get me to take her to some other Vampire Diaries stars' sighting or if she was being truly sincere – maybe, y'all could try making this and let me know what y'all think of this tahini-free, Roasted Red Pepper & Garlic Hummus?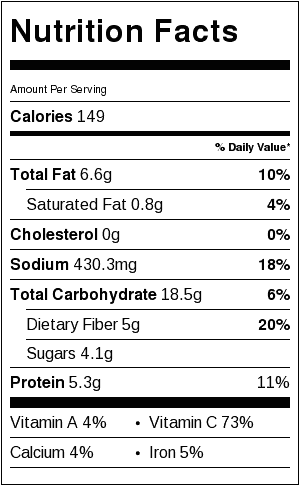 I'd love to know if you happen to make this recipe (or any other on here) so pretty please tag me @RunninSrilankan and #RunninSrilankan on Instagram, Twitter &/or Facebook. And, if you haven't yet, then please make sure to subscribe to my mailing list to have all sorts of eats and treats delivered to your inbox!