Spicy and Oh. So. Delicious. These tuna stuffed jalapenos are a scrumptious and healthy appetizer made with canned tuna!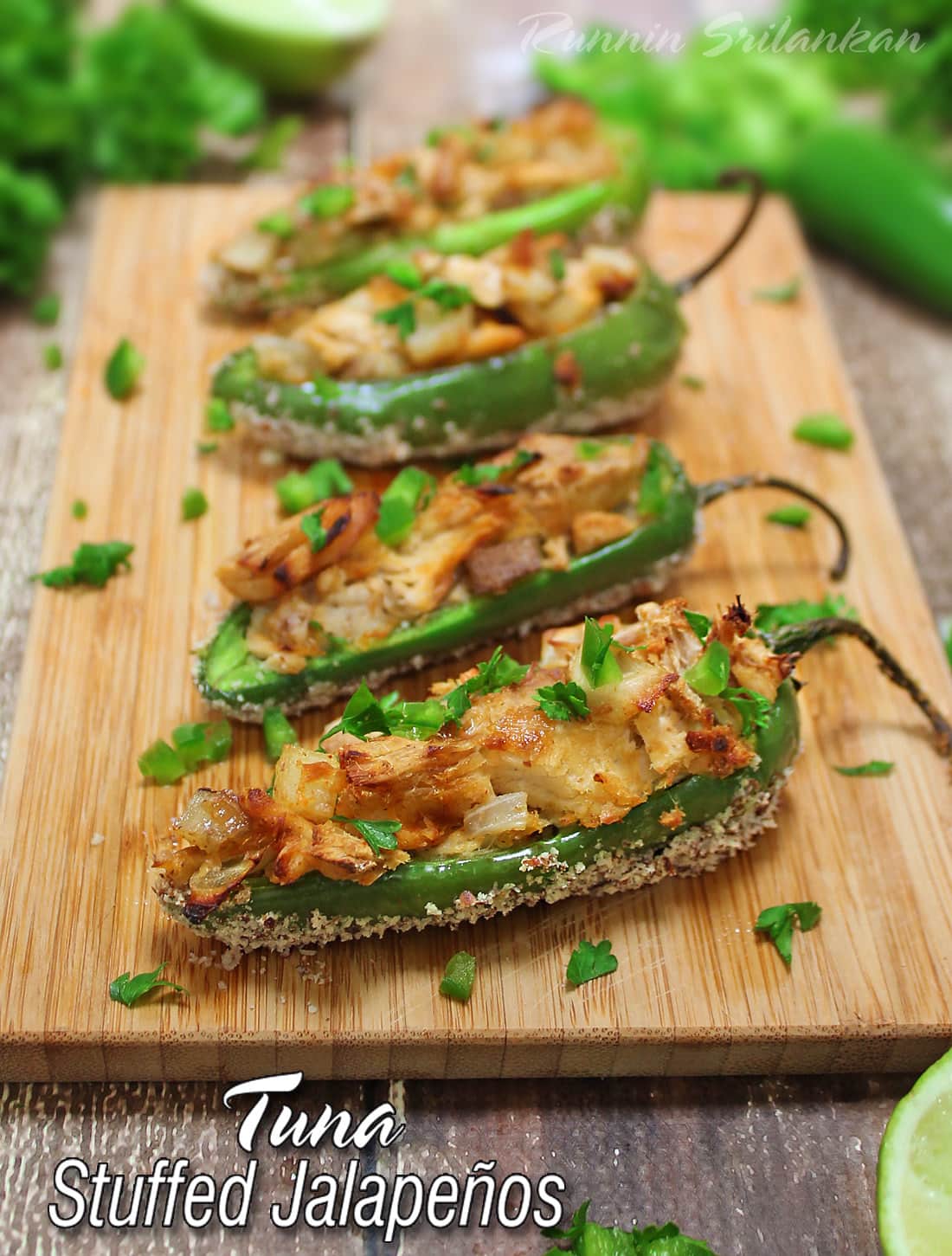 During my early years in Sri Lanka, my mom used to make a delicious version of stuffed and fried capsicum chili peppers.

While the traditional Sri Lankan version of this dish involved Maldive fish, my mom would often use tuna. The spice of the chilies, with the creamy tuna stuffing, and the crunchy fried dough exterior, was such a treat for my young tastebuds!
These Tuna Stuffed Jalapenos are my attempt at replicating my mom's stuffed and fried capsicum chili peppers. Like my mom, I used a mixture of canned tuna (in water and not oil) and potatoes for the stuffing, but, I left the potatoes and tuna chunkier.

Also, instead of breading them and frying them, I partially coated them with almond meal and baked them. And, then I had my mom taste-test them… and.. she deemed them blog-worthy!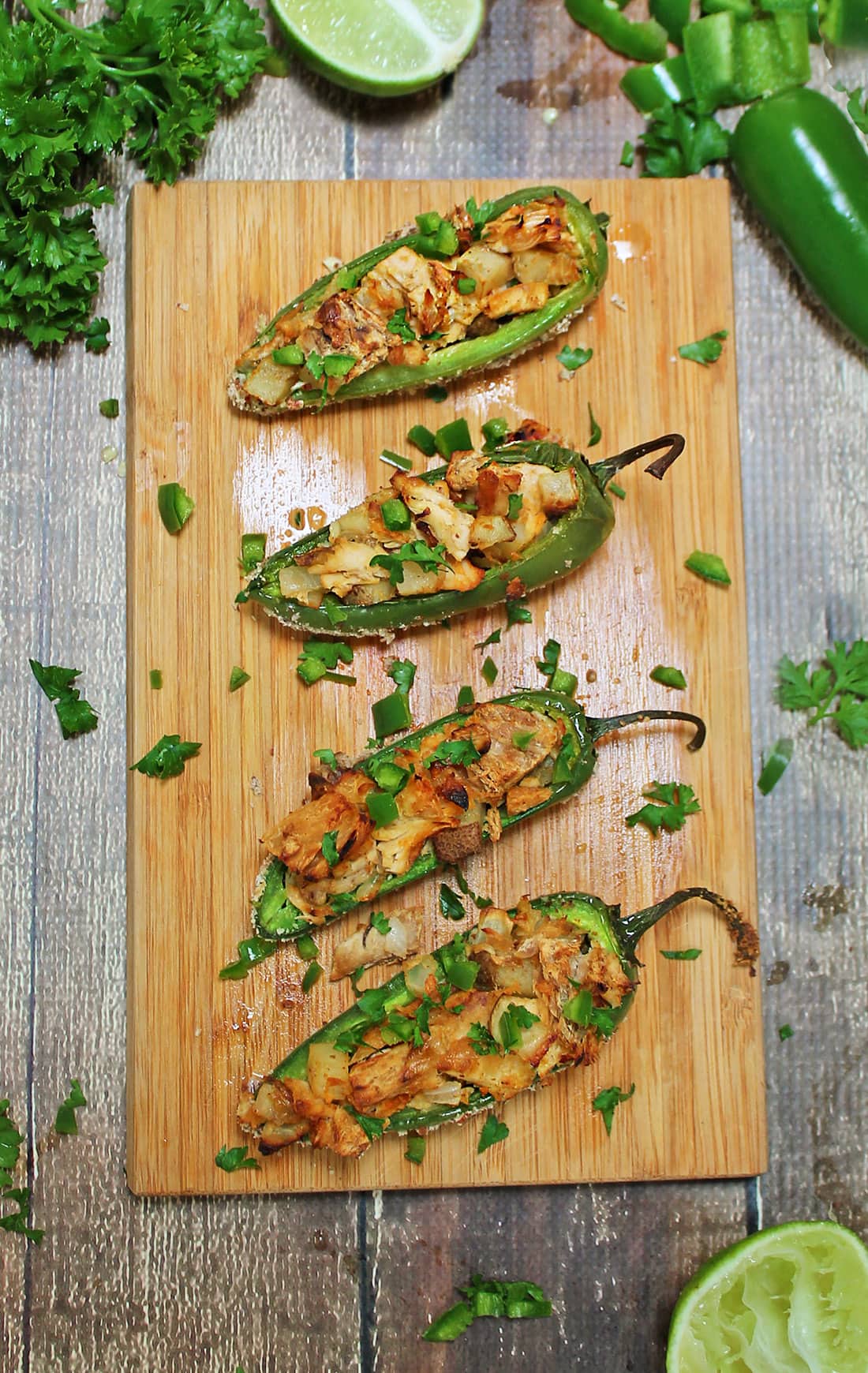 These do have a bit of a kick to them as I didn't completely scrape all the seeds out of the jalapenos, but, that didn't stop my daughter from standing over the sink and wolfing down 3 in a row!

Canned tuna (as well as other canned seafood), are a convenient, affordable, nutritious and delicious way to make sure we get our minimum seafood servings in for the week.
While the FDA and EPA promote the consumption of at least 8 to 12 ounces (2 to 3 servings) of seafood per week, seafood consumption is said to be at an all-time low – especially among new moms and moms to be.

A 2014 FDA report, suggests that a pregnant woman needs to consume at least 9oz (3 to 4 servings) of seafood per week, but is only consuming a one-half serving per week.

Increased seafood consumption has been linked to higher IQ levels. A fact, I think, my parents were well aware of as I recall them telling me to eat my fish even when I was a young one, so I would grow up to do well in school!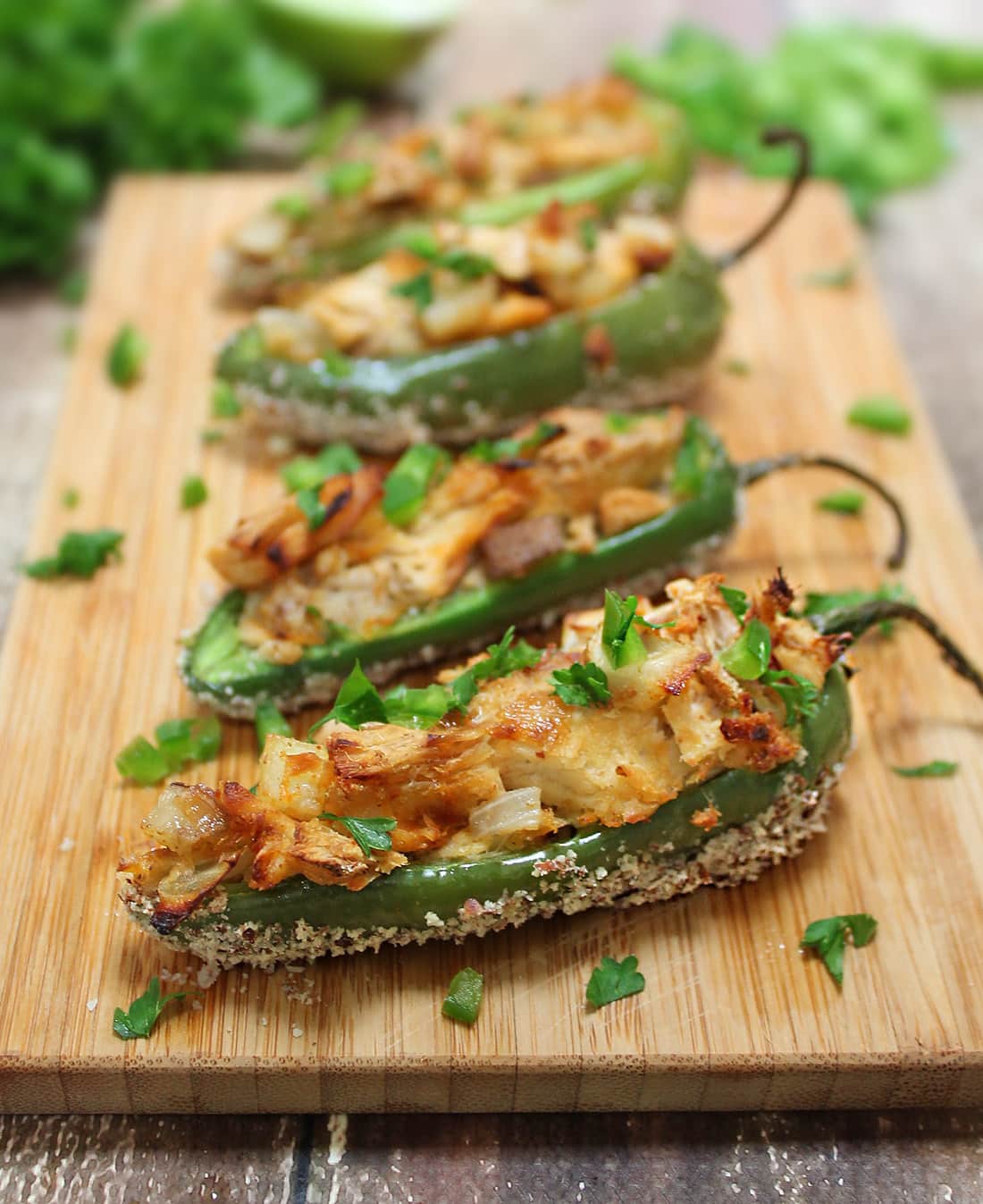 "Seafood is likely the single most important food one can consume for good health", said a researcher at the Harvard School of Public Health. When it comes to seafood choices, Bumble Bee® Solid White Albacore Tuna in Water is high in Vitamins B6, B10, Selenium, and Niacin; and, it is also a wonderfully tasty source of protein!