Add a little crunch of deliciousness to your chaotic mornings with these easy, delicious, gluten free Ginger Granola Breakfast Cookies!
Most weekday mornings my alarm goes off at 4.30am. After hitting snooze a couple of times, I get out of bed all combobulated and stumble into the kitchen. If I'm lucky, I've set the coffee machine to automatically brew the previous night so that in the morning, when I stumble into the kitchen all I must do is wait for the coffee to brew and ingest God's nectar to get me grooving and moving!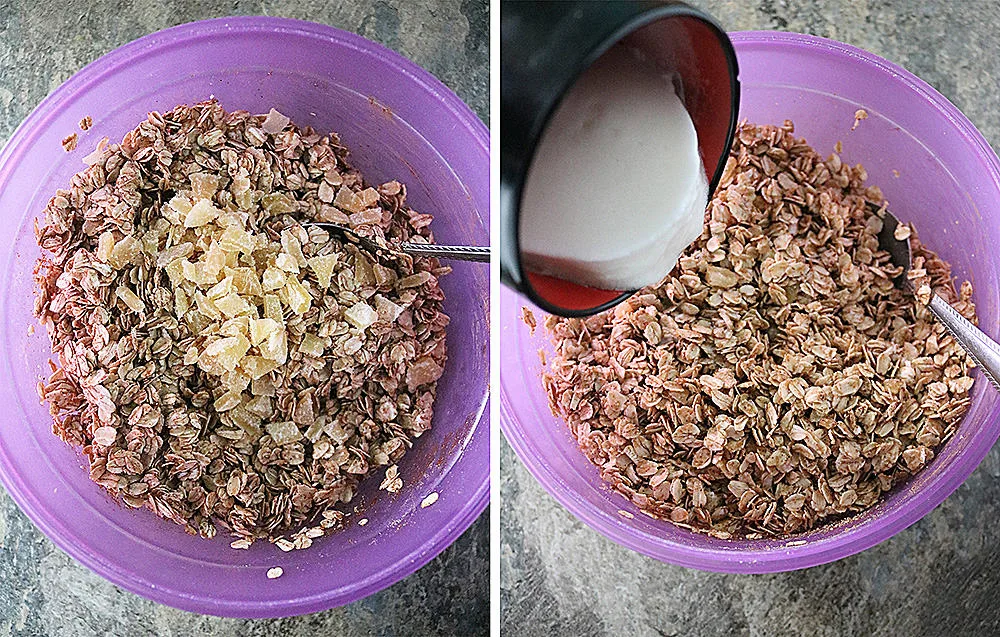 Those mornings I have enough of time to sit down to a leisurely breakfast of Apple Walnut Granola, Greek Yogurt and Honey with my second cup of coffee as I check my blog stats.
Of course, there are those other mornings (which seem to happen more than I like) when I hit that snooze button 500 million times and wake up to find that I haven't set the coffee machine to brew automatically so I add in the coffee grinds and hit the brew button only to realize I forgot to add in water. And, so begins the chaos of the morning.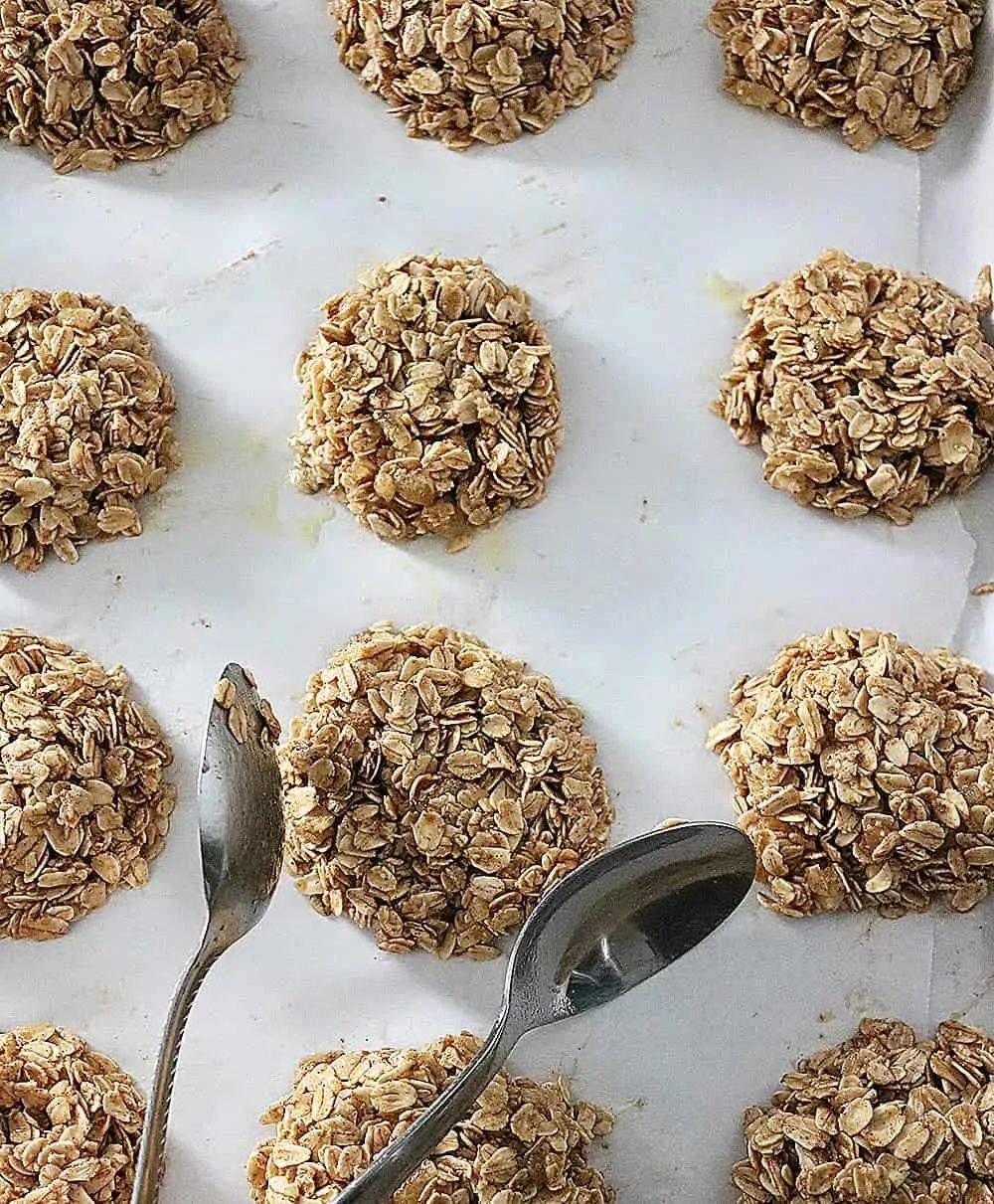 Mornings like this don't give me a whole lot of time to indulge in a bowl of granola and yogurt. So, for those crazy hectic mornings I make myself these grab-and-go, gluten-free, Ginger Granola Breakfast Cookies!
I made these cookies with the basic ingredients I use to make granola. Only, instead of just 1 egg white, I add two as well as 1 whole egg. So, not only are these Ginger Granola Breakfast Cookies gluten free and spicealicious, they also have a hefty helping of protein!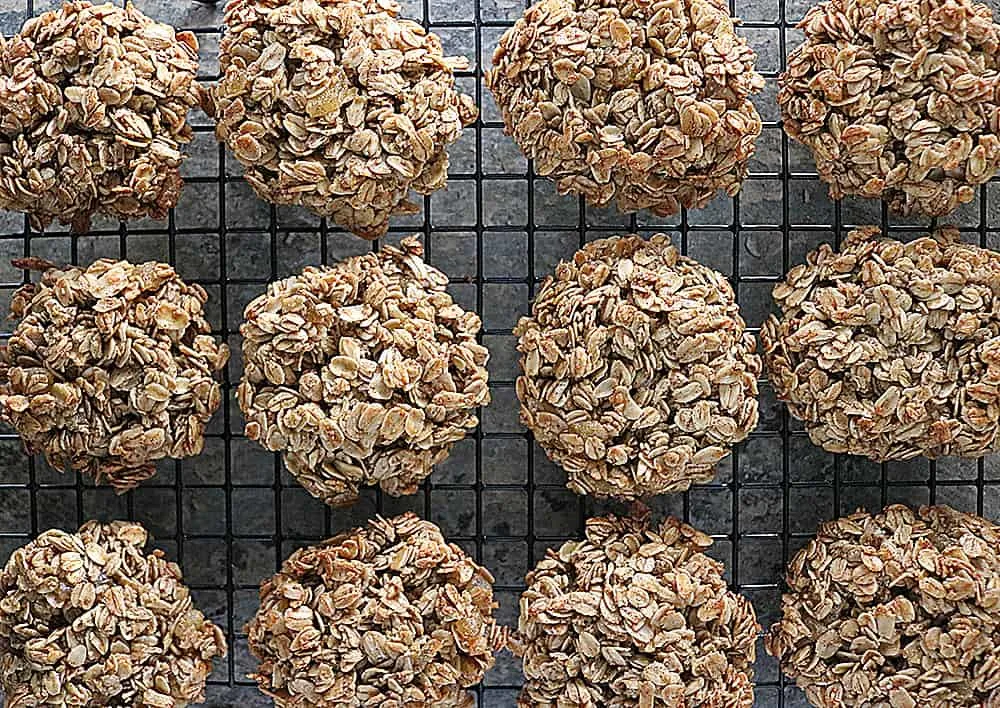 Now, I love candied ginger and usually have a pack hanging out in my fridge at all times for an easy snack or to add to baked treats like these breakfast cookies. If you don't have candied ginger or aren't a fan, please feel free to leave them out. If you'd like to add in some crumbled apple chips or orange zest, then go right ahead.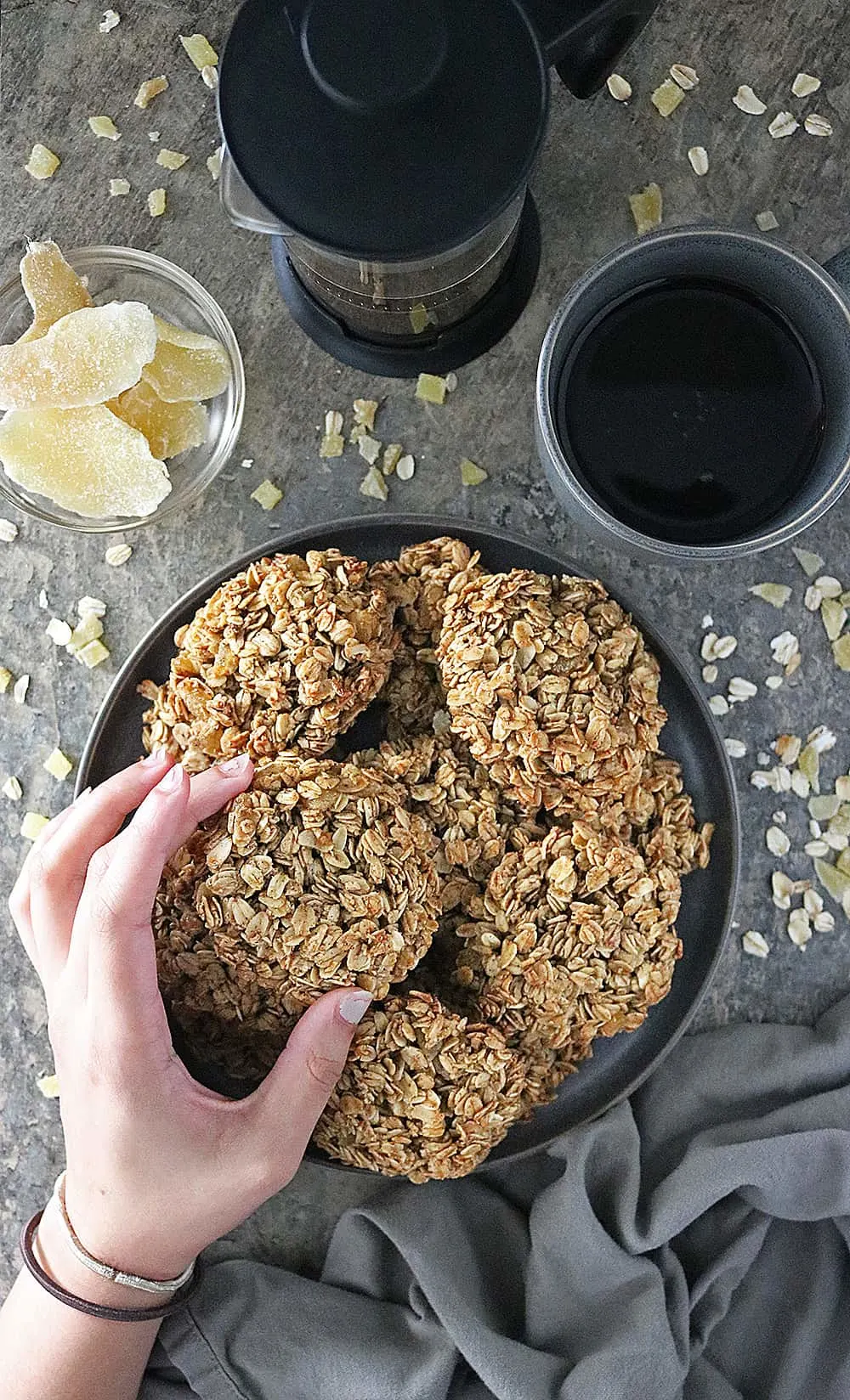 These Ginger Granola Breakfast Cookies smell so intoxicating when they are baking and even after when they have cooled to room temperature. These are crunchy and go just as well with a cup of coffee or a glass of milk.
This recipe first appeared on Food Fanatic, make sure you stop by Food Fanatic and drool over other recipes there! Looking for more breakfast dishes? Then try out these Vanilla Crepes and this English Muffin French Toast Bake!