I've partnered with Premier Protein to bring y'all these super simple, gluten free, Vanilla Protein Crepes with Apple Pumpkin Protein Filling. As always, all opinions are my own. Thanks so much for supporting the brands that keep this Sri Lankan Runnin! #MyGoodEnergy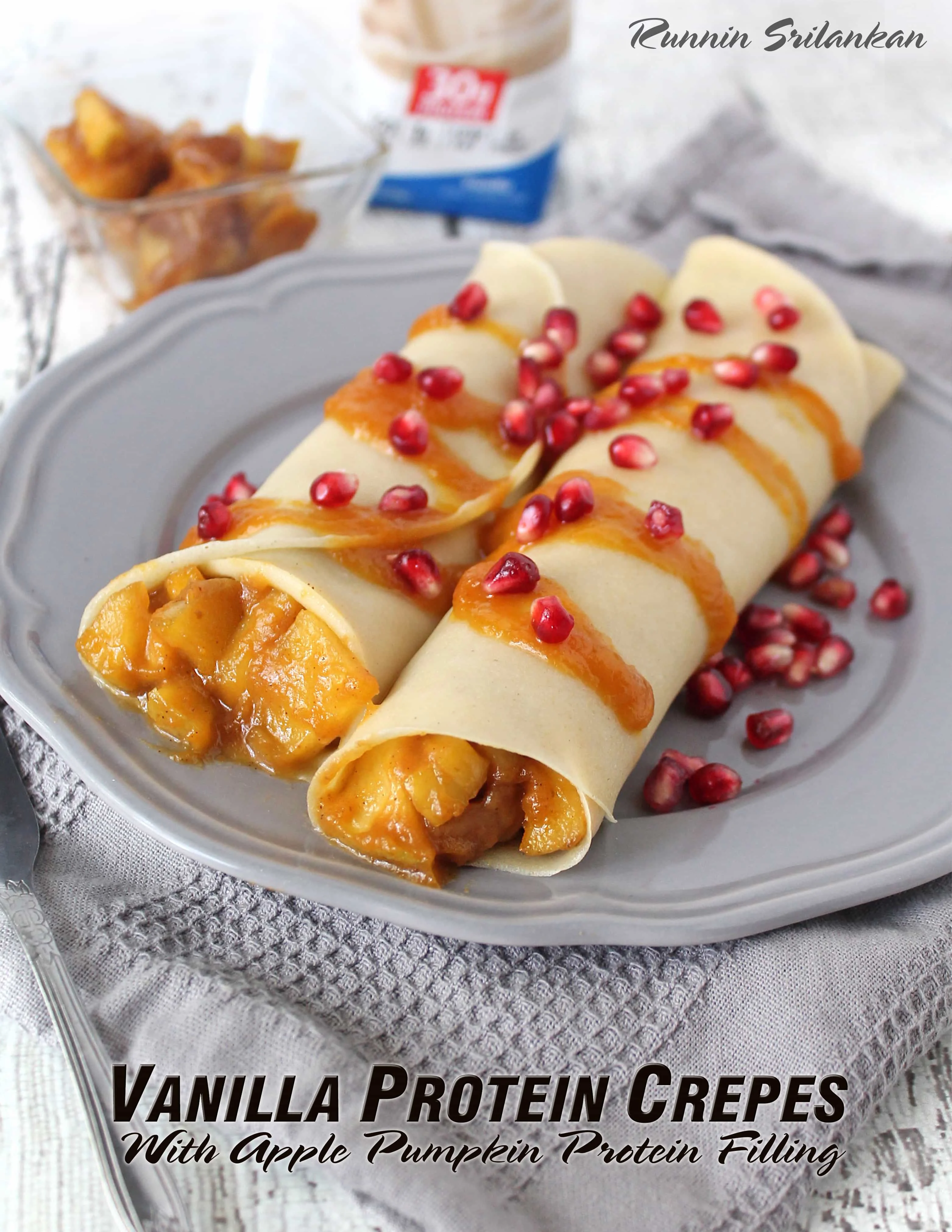 These last couple of years, after the first weekend in September, we become a house divided! I am not sure if it's the changing weather, or all the football talk, or the anticipation leading up to turning our clocks back an hour – but September has my daughter and I having trouble seeing eye to eye. You see, she loves crepes and I adore pancakes!
It always boggles my mind how a tad bit of melted butter can change how my daughter regards a mix of flour, eggs, milk, sweetener, and salt. Even when she was a wee little one and could barely reach the counter-top, she would sneak crepes off the plate as I made them – a behavior she still proudly carries on now (hence the lonesome 2 crepes in these photographs). Speaking of what goes into crepes, I was surprised to learn that in the middle ages, crepes were made with a mix of wine and water instead of milk!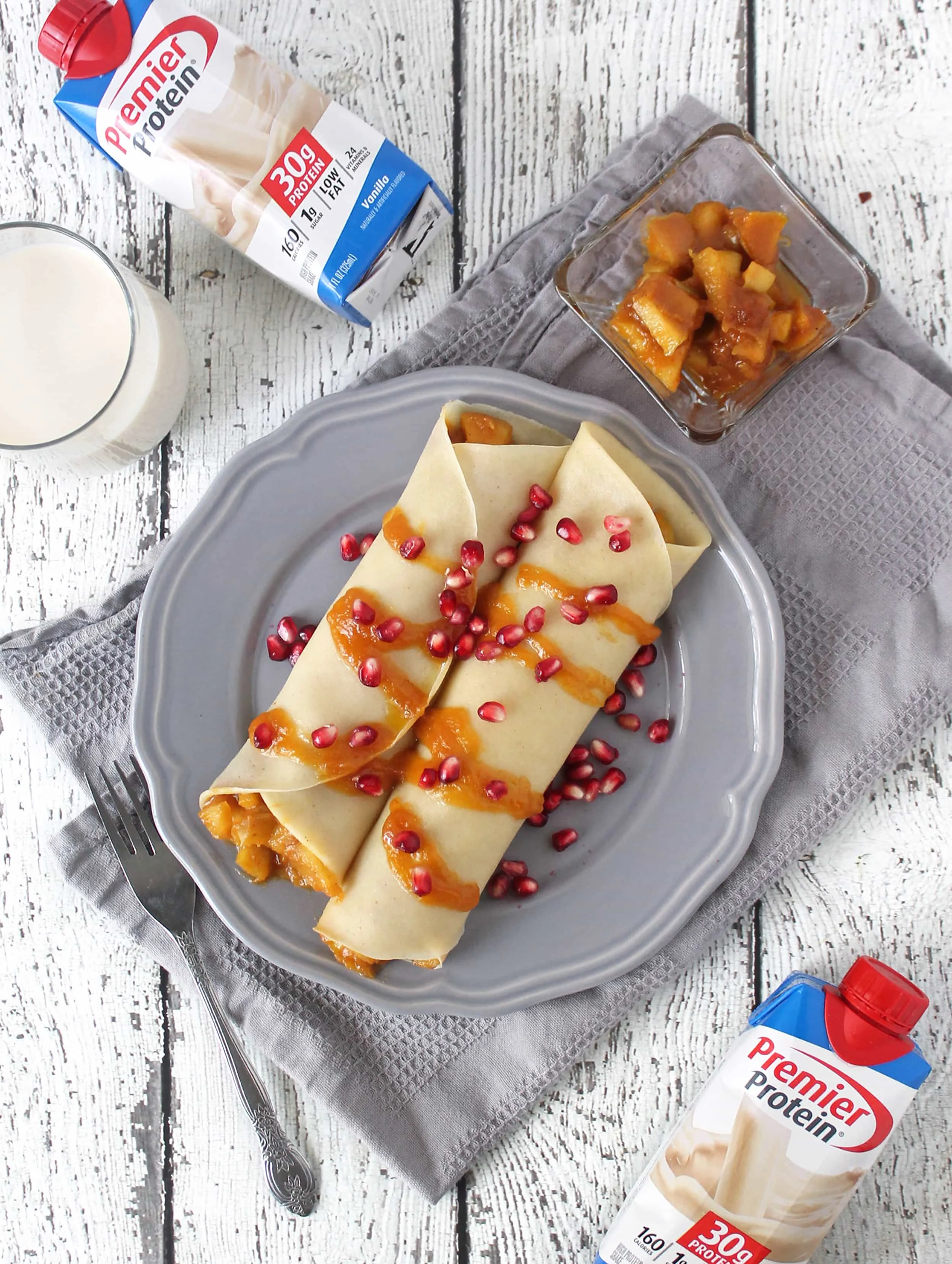 On those weekend mornings when we plan on getting out of the house early to go hiking, I know that the only thing that will have my daughter not acting like a bear mid-hibernation is the smell and sound of crepes cooking! And, me being me, I have to make sure that the crepes I feed her have something good in them.
So, I made these with Premier Protein's vanilla shake and even sneaked some protein shake into the filling! I also used coconut oil instead of butter and she didn't even know these were good for her!
[Tweet "Vanilla Protein Crepes w/Apple Pumpkin Protein Filling #MyGoodEnergy #ad @PremierProtein @RunninSrilankan"]
Premier Protein's bars and shakes are now available in Costco stores nationwide; and, through the 27th of September, Costco will be offering $5.00 off the retail price of the 30g variety pack (Chocolate Peanut Butter and Dark Chocolate Mint) of premier Protein Bars!