This shop has been compensated by Collective Bias, Inc. and its advertiser.
All opinions are mine alone.
#KingOfFlavor #CollectiveBias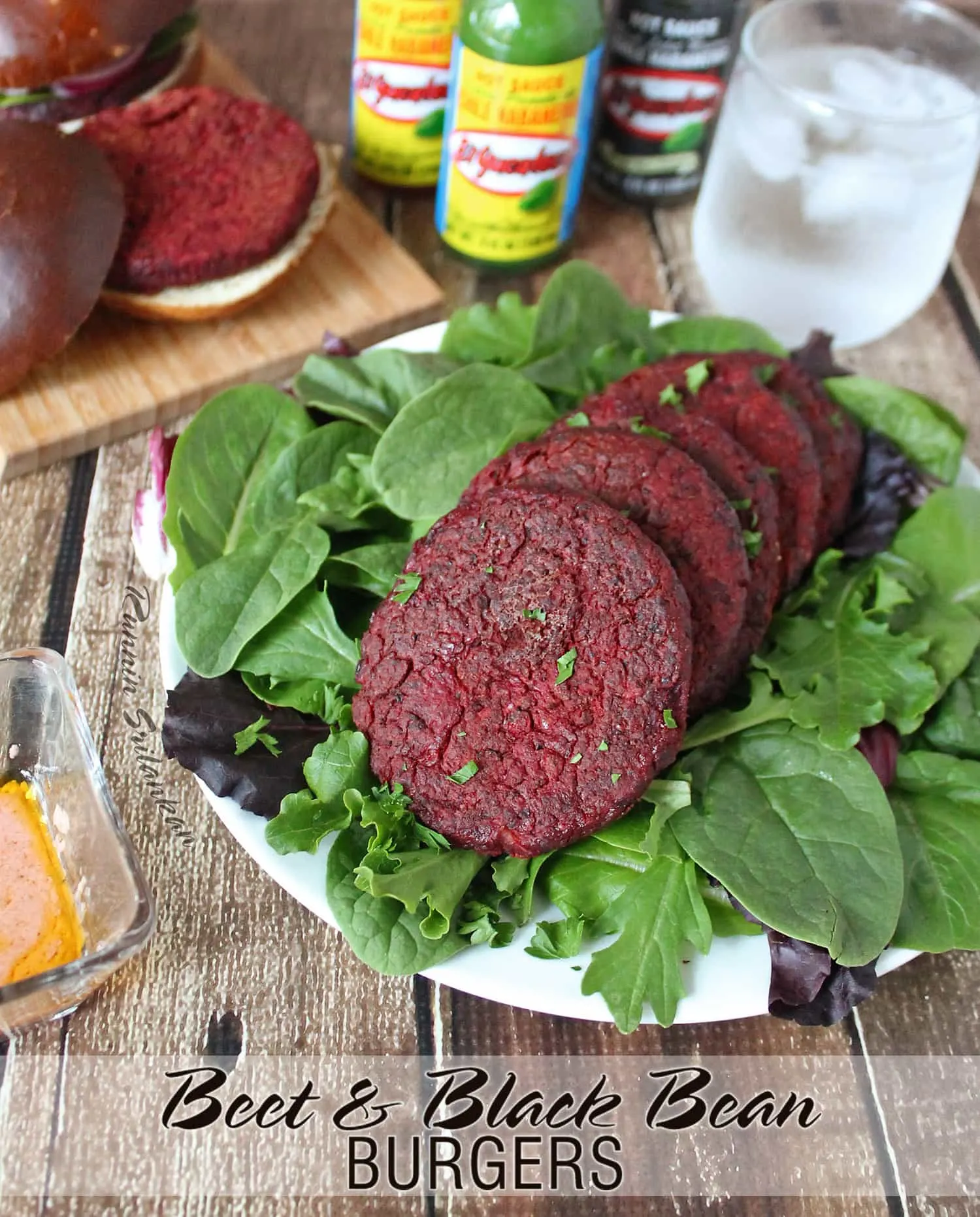 Someone, somewhere once said "If you can't get someone out of your head, maybe they are supposed to be there." Well, for me, that "someone" happens to be a certain food item! This past July, my daughter and I visited my sister in uptown Dallas, Texas. While we were there, she convinced me that I needed to try a Dallas Beef Burger. Now, I've had my fill of turkey, chicken and veggie burgers, but, I've never had a beef burger ever – anywhere….so I figured since we were in state known for it's BBQ beef…why not – right?!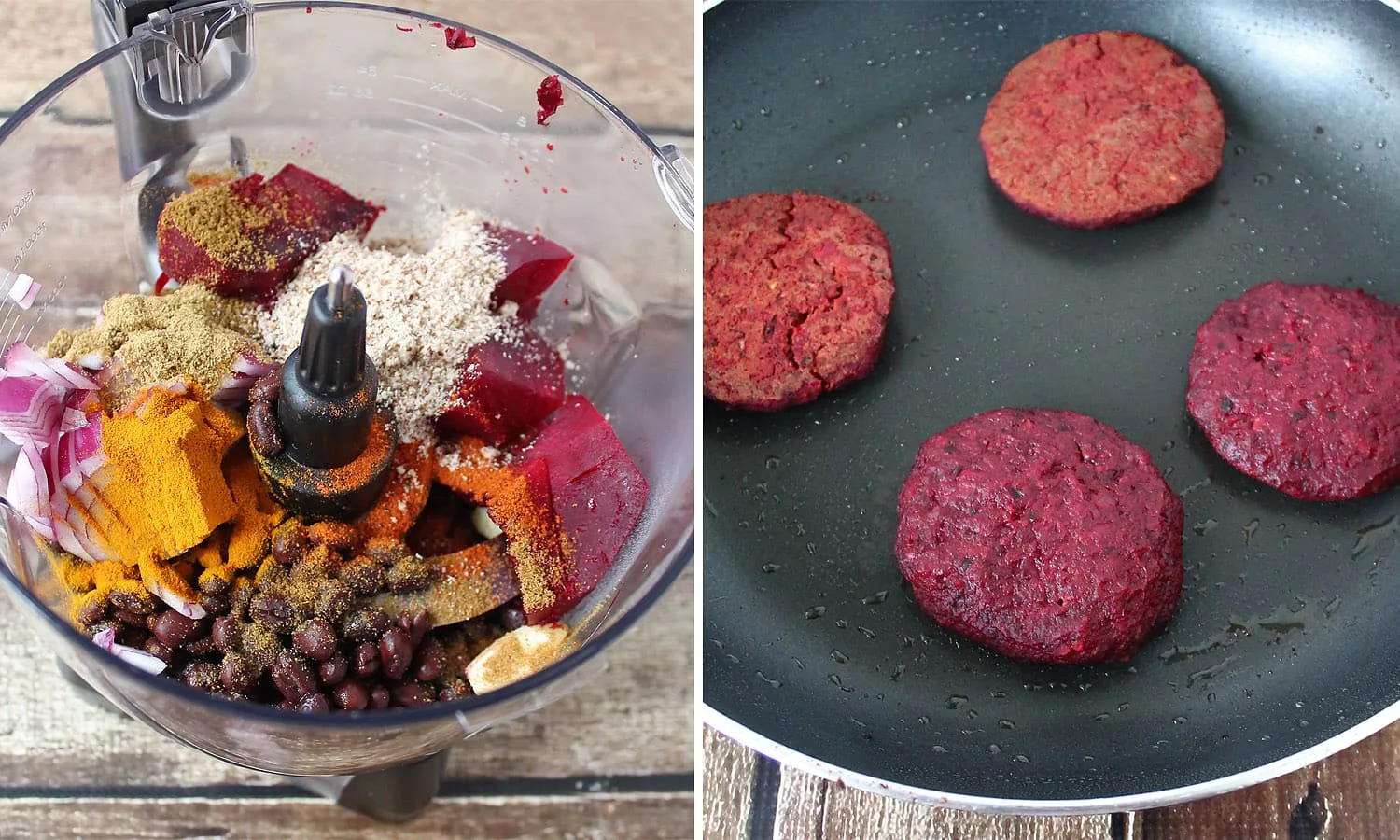 Well, one afternoon, she took us to Hopdoddy, a place she said had some of the best burgers she had had in Uptown D-town. I had made up my mind to stop saying I'd never had a beef burger and was perusing the menu, when a "beet and black bean burger" caught my eye. Then – almost as if by fate, a restaurant patron walked by with one! 😯
Now – what was I to do? I love me some beets…but I had told my sister I would try a beef burger…beets or beef…well, my love for beets won out! And, I ended up spending that afternoon thoroughly enjoying that juicy beet-bean burger!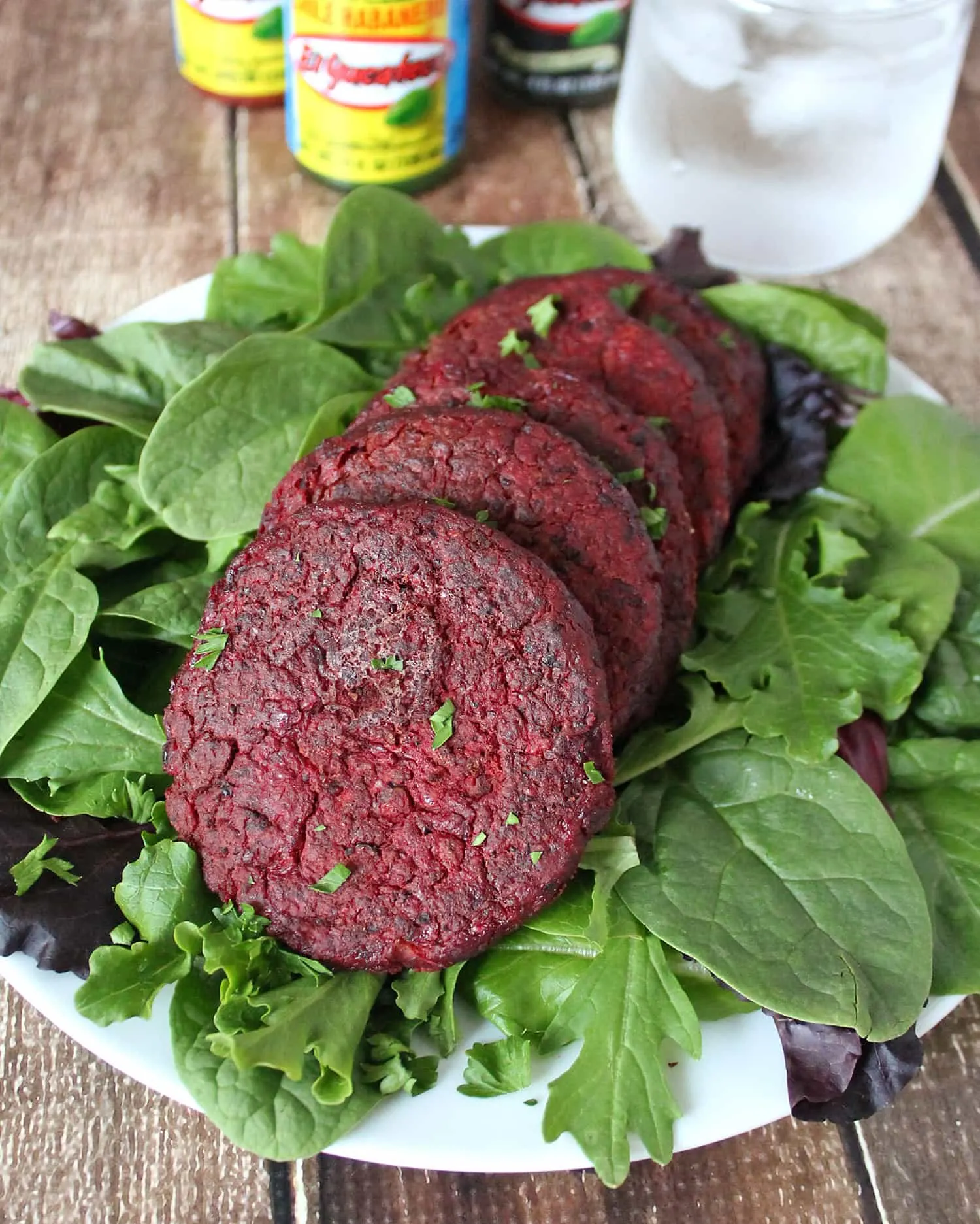 It's been almost 3 months since I had that beet and bean burger, but I've had a hard time getting that burger out of my head! So – I decided enough was enough and I made my own version! When I was at my neighborhood Walmart, I came across new, El Yucateco Black Label Reserve Hot Sauce and figured it would pair so well with El Yucateco Red Habanero Hot Sauce in these burgers.
[Tweet "Spicy Beet & Bean Burgers #KingOfFlavor #ad #cbias @ElYucateco @RunninSrilankan"]
Making these Easy & Tasty
SPICY BEET & BEAN BURGERS:
• I first boiled a beet
• Then I added it along with a can of black beans, 1/2 an onion, 3 cloves garlic, 1/2 tsp cumin, 1/2 tsp coriander, 1/2 tsp cayenne, 1/2 tsp turmeric, an egg and a 1/2 cup almond meal to a food processor and pulsed till well blended.
• I then stirred in some coconut flour and a tbsp each of El Yucateco Red Habanero Hot Sauce and El Yucateco Black Label Reserve Hot Sauce.
• I then formed them into burgers and cooked them for 7 – 8 minutes on each side – making sure to check to keep from burning. These cane be made on a stovetop or on a grill
I also made a spicy sauce that complemented the burgers by simmering some coconut milk, El Yucateco Red Habanero Hot Sauce, cayenne and cumin in saucepan for 10 minutes.
The sweet beets and the spicy El Yucateco hot sauces – why, I have no words!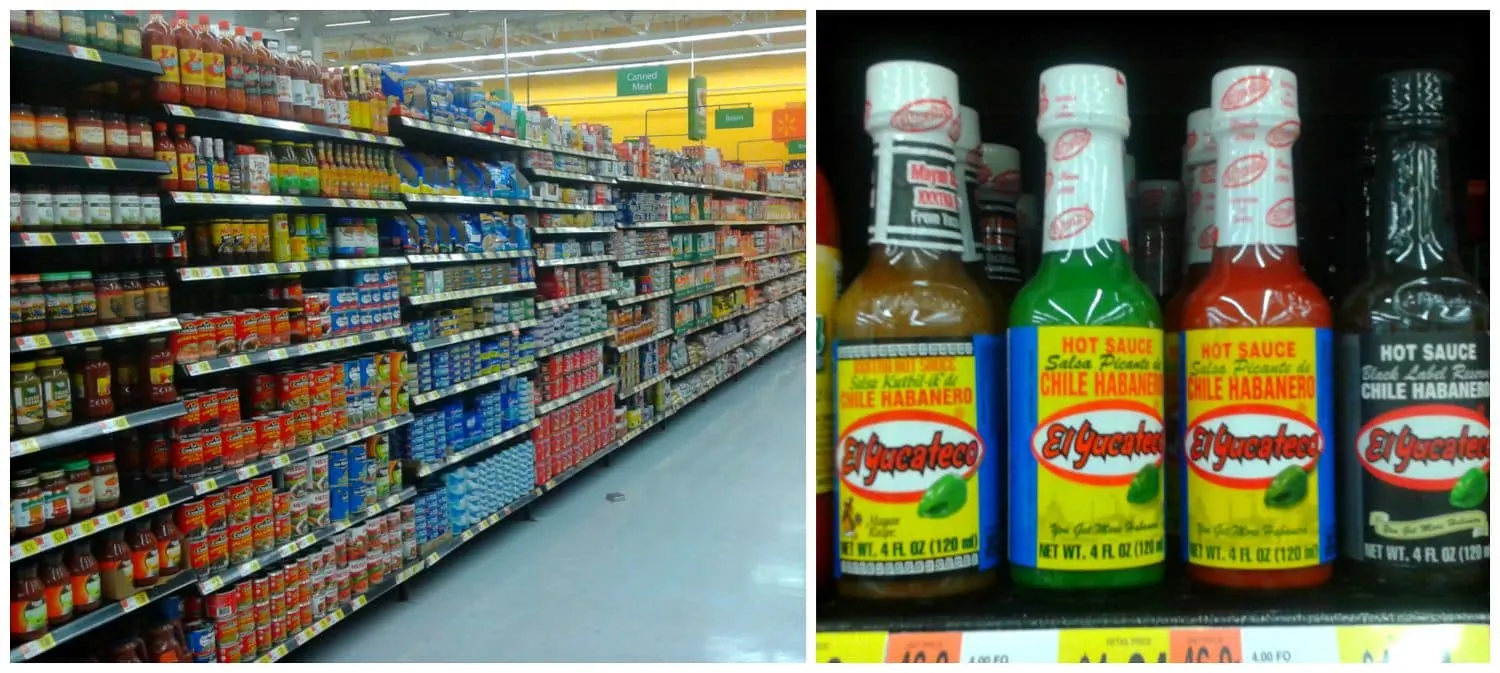 El Yucateco Red Habanero Hot Sauce is made with fresh red habanero peppers, tomatoes, and spices and is the perfect "all purpose" sauce! It contains less vinegar than traditional hot sauces so the true flavor of the peppers shines through!
Rich and smoky, El Yucateco Black Label Reserve Hot Sauce (made from fire roasted habanero's) is the newest addition to the El Yucateco line. With it's unique flavor and appearance, this sauce brings depth, habanero flavor and the perfect amount of heat to any dish without overpowering it.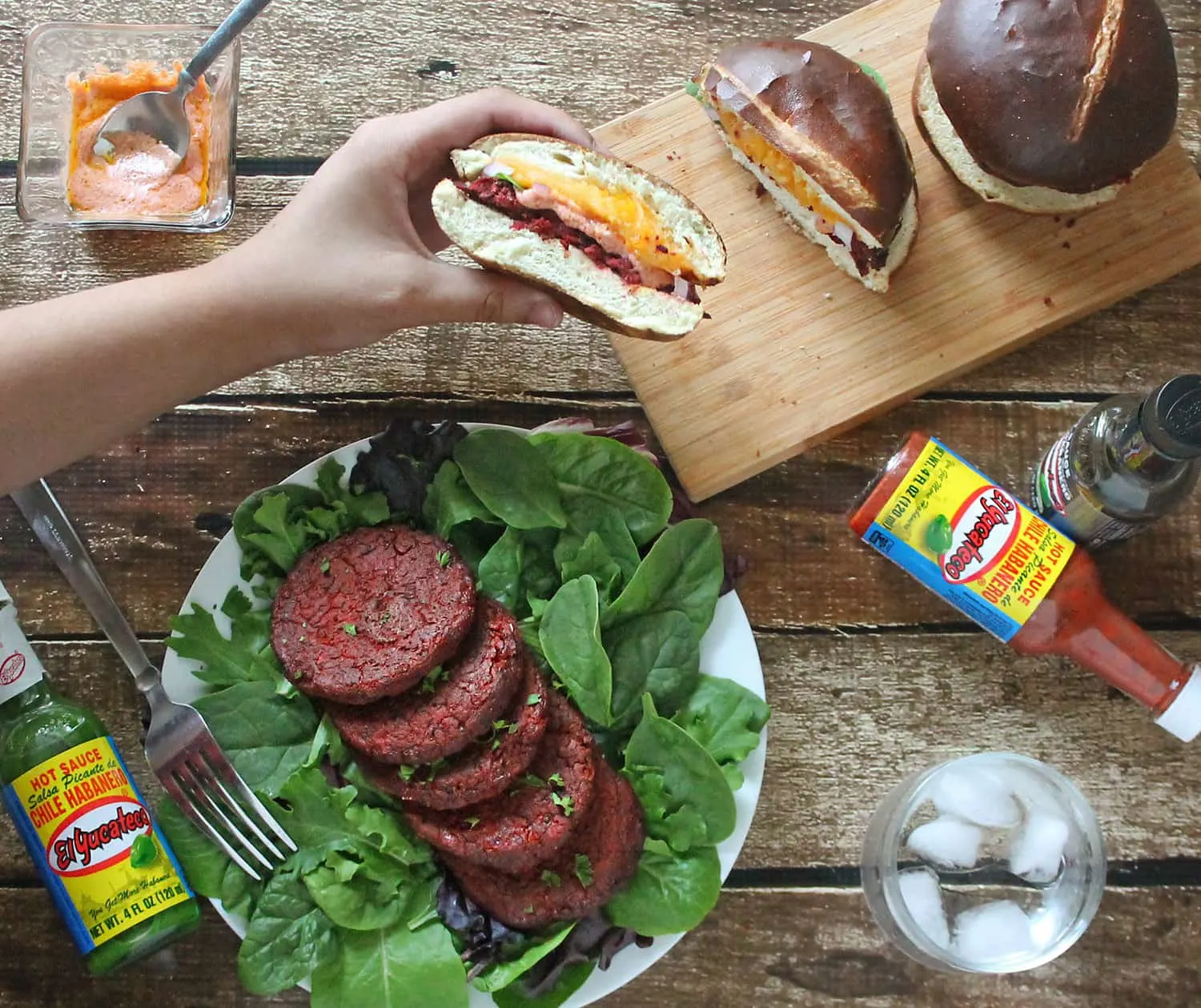 Now that football season is underway, these beet and veggie burgers would make a perfect vegetarian option at your next game-day gathering or tailgating party! Now, vegetarians and those who just want other options won't have to munch on a salad bowl as y'all root for your teams – now, everyone can get excited about football and football food! Yeah!

So, right this second – what's one food item that's on your mind?
Have you tried El Yucateco Hot Sauce yet? If you have – what's your favorite way to enjoy it? If you haven't, what recipe would you like to spice up?