This shop has been compensated by Collective Bias, Inc. and its advertiser. All opinions are mine alone. This content is intended for readers who are 21 and over.
#ToraniEndlessSummer #CollectiveBias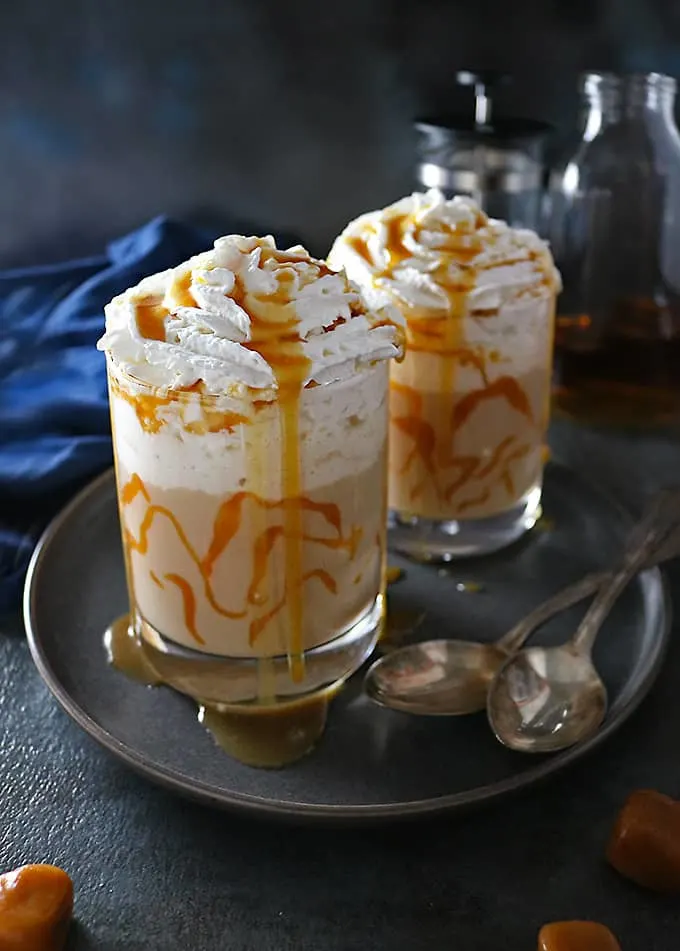 It's hard for me to face Monday miffed when I have a Caramel Latte in front of me.
Make that a Salted Caramel Latte and I'm entering the realm of total bliss – on a Monday!
Seriously, my hat's off to French chocolatier, Henri Le Roux, for his creation of caramel au beurre salé (salted butter caramel). There's something so tantalizingly about the combo of sweet and salty – especially when we are talking about salted caramel – right?! Throw in some bourbon and WOWZERS!!!Now, we might not be able to start Monday off in HotLanta with an Iced Bourbon Salted Caramel Latte, but we sure can end it with one – right?!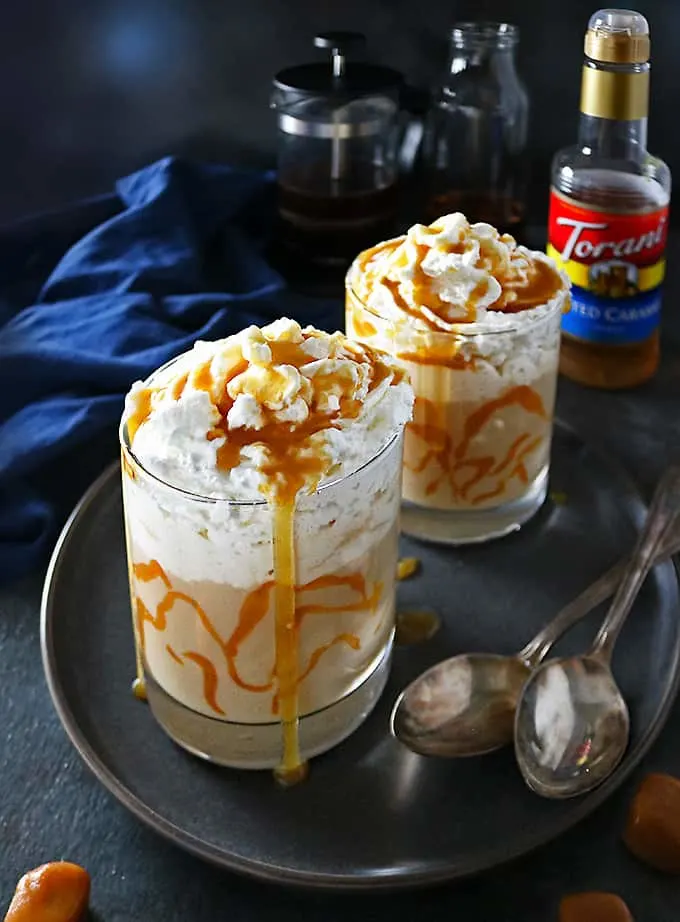 Unlike chocolate, that I've had a serious love affair with before I could even pronounce it correctly, my love for caramel started later on.
You see, caramels were one of my dad's favorite sweets. When he passed in the summer of 2014, I was helping my mom with the painful process of going through his stuff when I came across a bag of caramels. My mom would lovingly pack a plastic bag with caramels and take it with her everytime she visited my dad in the nursing home across the street, during the days before his passing. Even during his tough days, he would manage to enjoy one or two of those caramels.
That day I decided to taste one of those caramels after many years of avoiding them due to a childhood of braces and other dental shenanigans. And, well… once I tasted that caramel it was hard for me to keep ignoring it's deliciousness.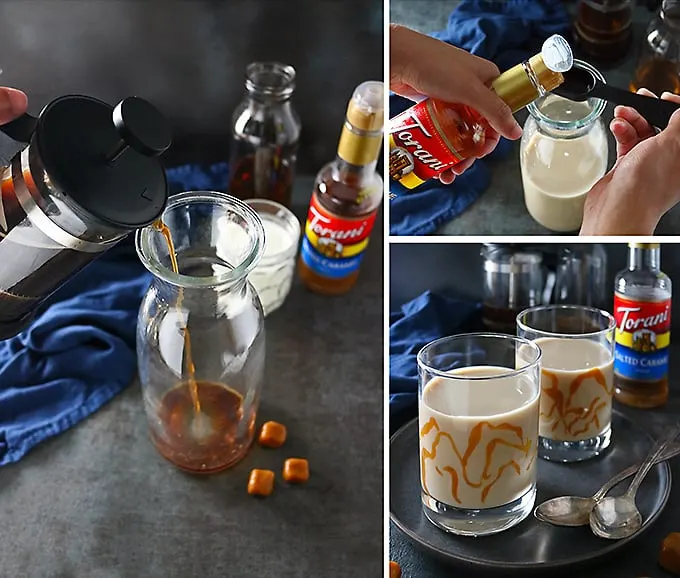 In fact, recently, I picked up some Torani® Salted Caramel Syrup from Publix and decided to use it instead of chocolate syrup in a nightcap I like to whip up from time to time.
By the way, have you had a chance to try Torani® syrups and sauces?
Torani® flavors can help bring out the best in your drinks, so you can make something your own, in a delicious way.
Made with real, simple ingredients like pure cane sugar and natural flavors, one Torani® flavor can create endless recipes.
Torani® syrups and sauces can be found at your local Publix store (check for availability) – I stocked up on my mom's favorite Torani® sugar free flavors: Torani® Sugar Free French Vanilla Syrup and Torani® Sugar Free Caramel Syrup while I was there.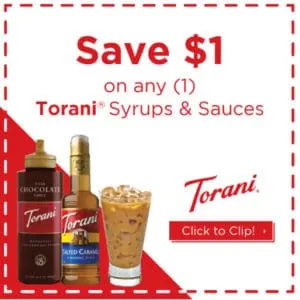 Now YOU can SAVE $1.00 on any (1) Torani® Syrups and Sauces!

Search for the offer on Publix's coupon gallery.
Once you find the offer, just clip it to your card so you can redeem the next time you shop. So simple!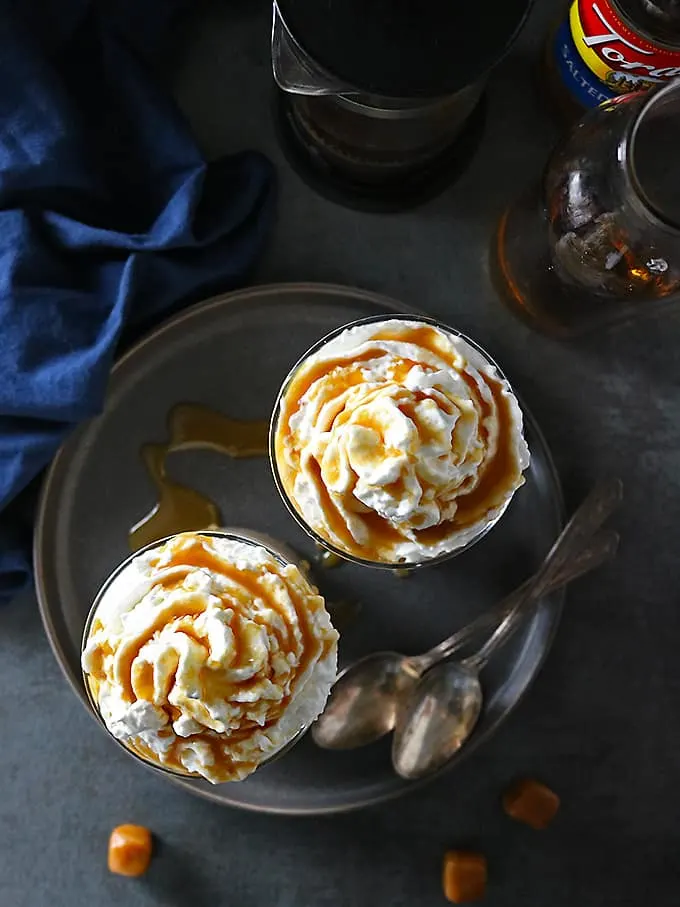 Getting back to this Iced Bourbon Salted Caramel Latte, instead of coffee, milk, chocolate syrup and bourbon, I subbed in a bit of the Torani® Salted Caramel Syrup and came up with the Iced Bourbon Salted Caramel Latte you see here today. Of course, I had to top mine with some whipped topping and Torani® Caramel Sauce. I'm not sure if calling it a "latte" is justifiable, but "latte" was all that came to me…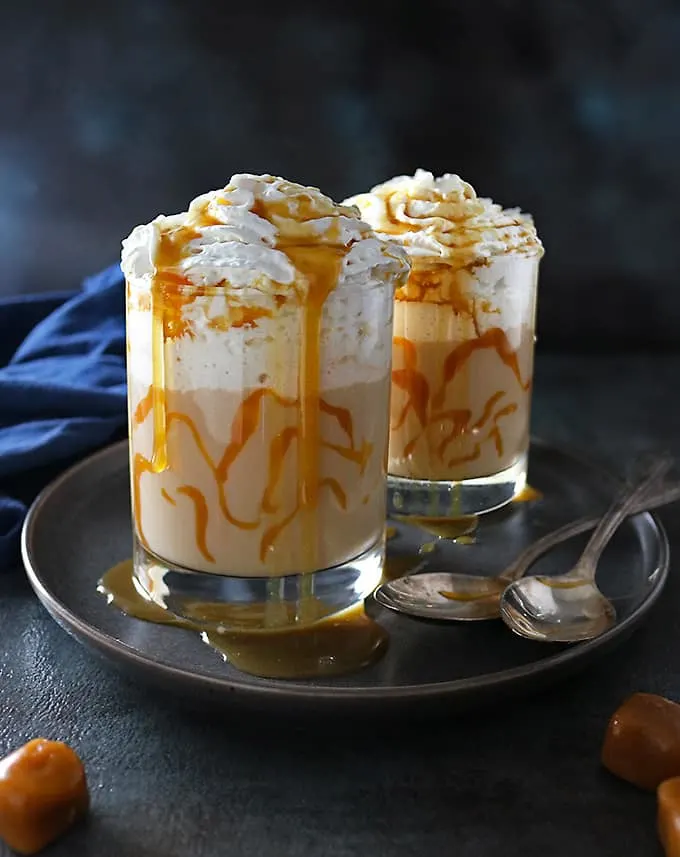 You can customize this Iced Bourbon Salted Caramel Latte, anyway you like. You can throw all the ingredients into a blender with 5-6 ice cubes and whip up a frozen Iced Bourbon Salted Caramel Latte. You could leave out the bourbon and whip up a delicious Iced Salted Caramel Latte you CAN enjoy this Monday morning. You can omit the whipped topping. You can use heavy cream for a truly luscious Iced Bourbon Salted Caramel Latte. Just don't leave out the Torani® Salted Caramel Syrup or Torani® Caramel Sauce.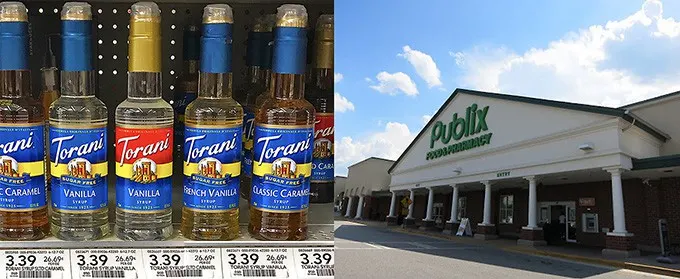 If you happen to fancy this recipe, let me know what you think by leaving a comment and rating below. If you make this recipe, please post a pic on INSTAGRAM -tagging @savoryspin so I can see! For more recipes and ramblings, like us on FACEBOOK and follow along on PINTEREST!