Frozen moong beans, frozen banana and frozen grapes made this Moong Bean Shake super thick and delicious! It is just right amount of sweetness to give you an energy boost!
To all of y'all who entertain my desire for playing games (not with y'alls hearts – but with y'alls minds) and participate in my monthly "Mystery Ingredient" posts, I just wanna say a big thank YOU!
Y'alls guesses – from kale, to avocados, to edamame, to green lima beans, to spirulina, to pistachios – have given me a host of ingredients to add to my future green shakes!
For this one though…I was hoping y'all would look real close…oops, not so close you bump your nose into the screen…
…and see the pieces of Moong beans (aka mung beans) that were not pulverized by my blender! A big virtual high five to Sam for guessing correctly – to everyone else – a HUMONGOUS Virtual Hug for playing along!
Speaking of hugs and thank you's; I came across this video of a 66 year young man -who, even though he isn't in the best of circumstances, shows so much gratitude for a strangers kindness.
Sometimes, when things are humming along splendidly, it is easy for me to be positive and polite and kind and thankful. But, sometimes, when life throws me a curve-ball and I begin to put my positive thoughts, polite words and kind deeds on the backbench – I so need a reminder that if "Albert" can be thankful, so can I-no matter what or how hard that curve-ball comes.
So thank YOU again and now back to this shake with mysterious moong…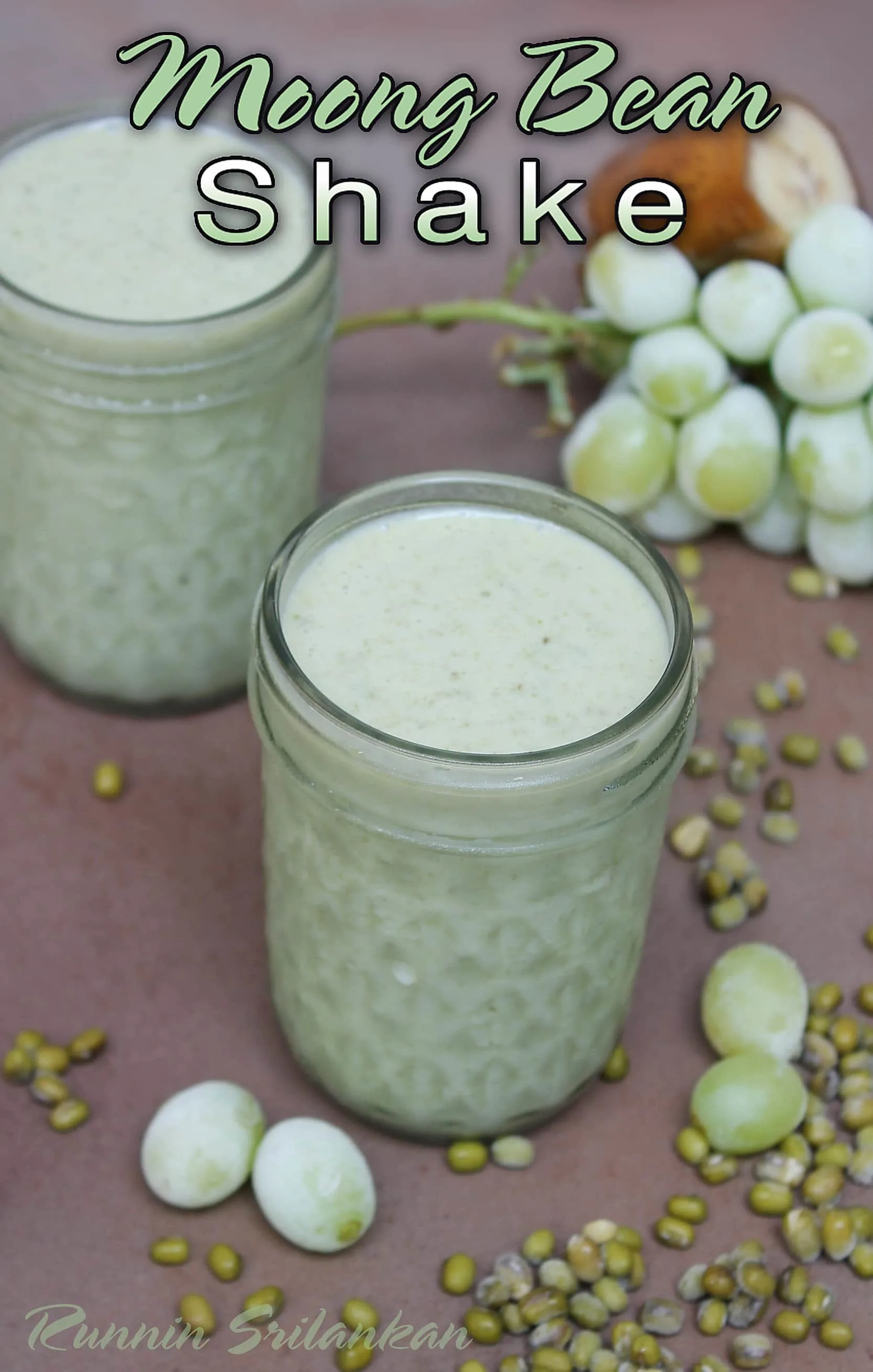 Most times when I pick up a pack of moong beans, I cook a big batch and freeze them; and then add them to muffins or stews when needed, or in this case to this shake!
The frozen moong beans, frozen half of a banana and frozen grapes made this shake super thick, and the honey and cinnamon added the right amount of sweetness – for me, at least. My daughter ended up squeezing a humongous amount of honey into hers to sweeten it up – something for you to keep in mind if you try this.