One of these 6-ingredient, healthy, Chocolate Dipped Sesame Almond Breakfast Cookies put a pep in my step and I'm hoping it does the same for you!
By posting this recipe I am entering a recipe contest sponsored by Bonelli Fine Food, Inc. and am eligible to win prizes associated with the contest. While I was not compensated for my time, I did receive free product samples. As always, all opinions are my own.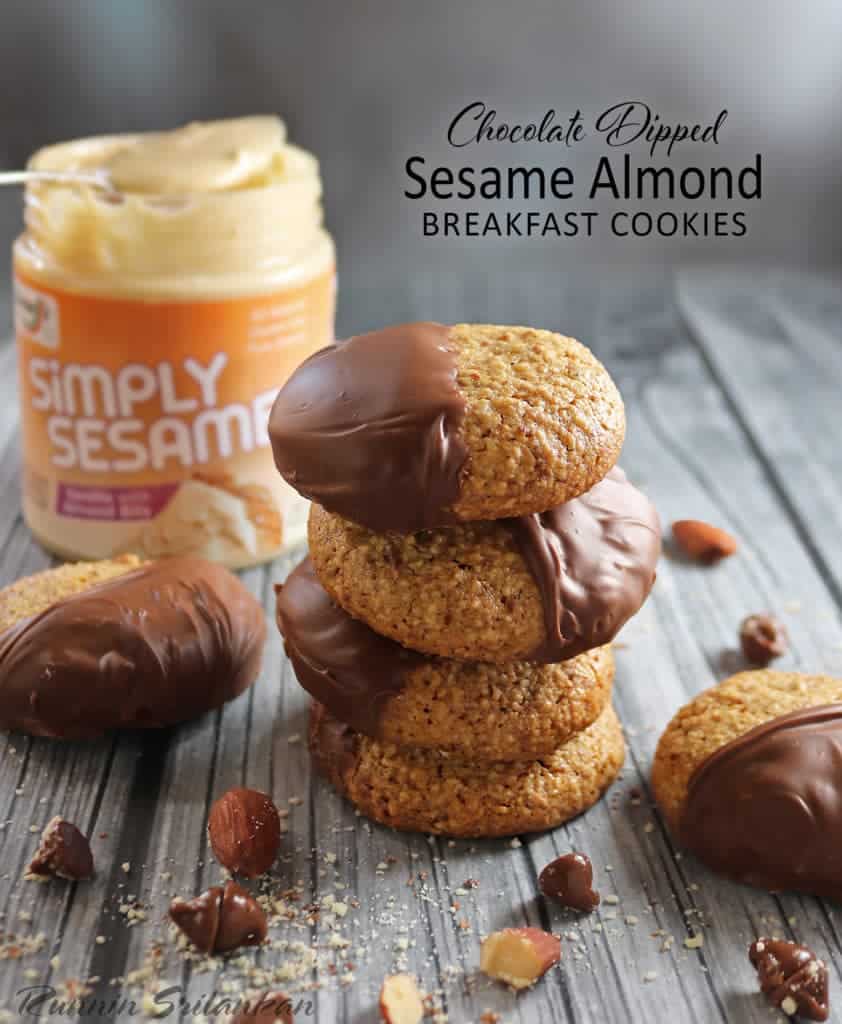 This past Friday afternoon the parking lot at my neighborhood grocery store looked like a mall parking lot on Black Friday! You see, the weather forecast had 2-6 inches of snow on the horizon and Atlanta businesses and schools closed at noon with people heading to grocery stores to stockpile groceries and hunker down for the rest of the day. However, my daughter suggested we make other plans! Deciding to challenge the forecast, we headed down to my mom's place, (which is about a forty minute drive away) to hang out with my sister and her!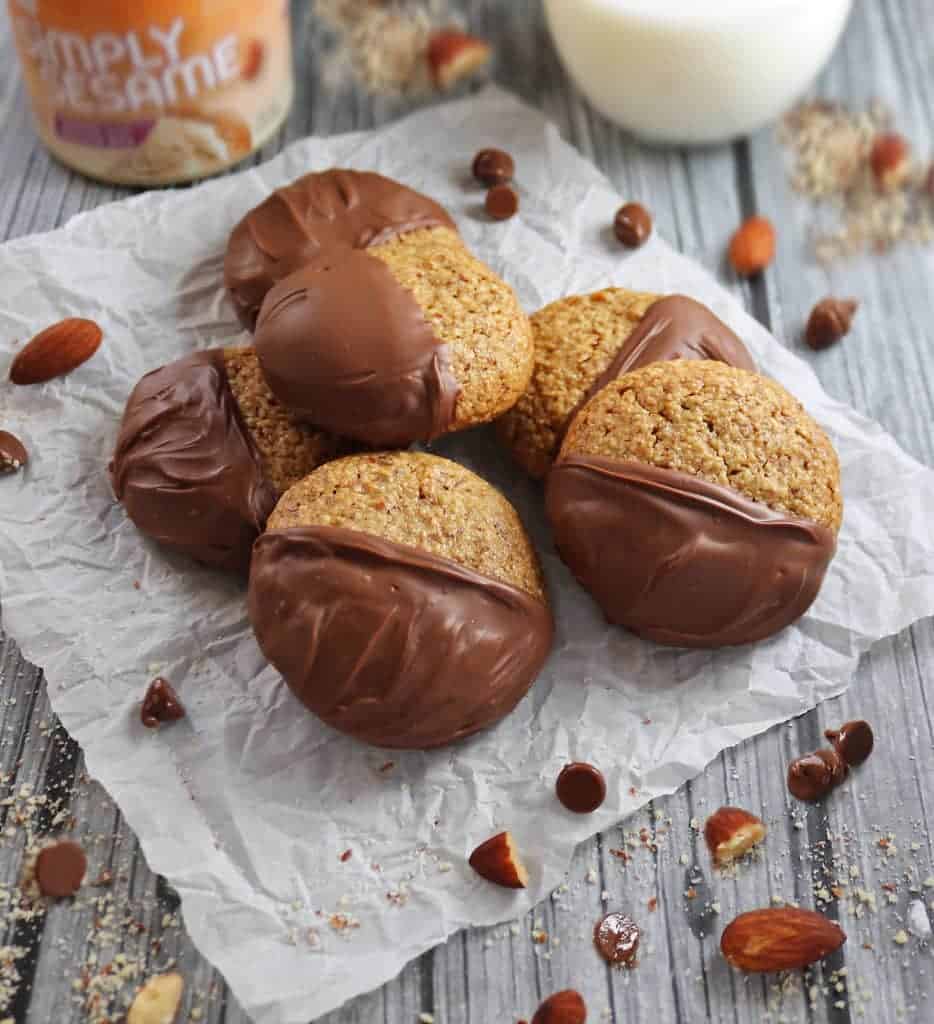 Now, I've gotta admit, after the craziness of Atlanta's Snowmageddon 2014, I wasn't feeling my daughter's bravado. So, I made sure to sneak a few extra blankets into the back of my little SUV, along with some bottles of water and some of these Chocolate Dipped Sesame Almond Breakfast Cookies in case Snowmageddon 2017 decided to arrive as forecasted and derail our ride back home. Now, these Chocolate Dipped Sesame Almond Breakfast Cookies might be little, but, they sure are hearty!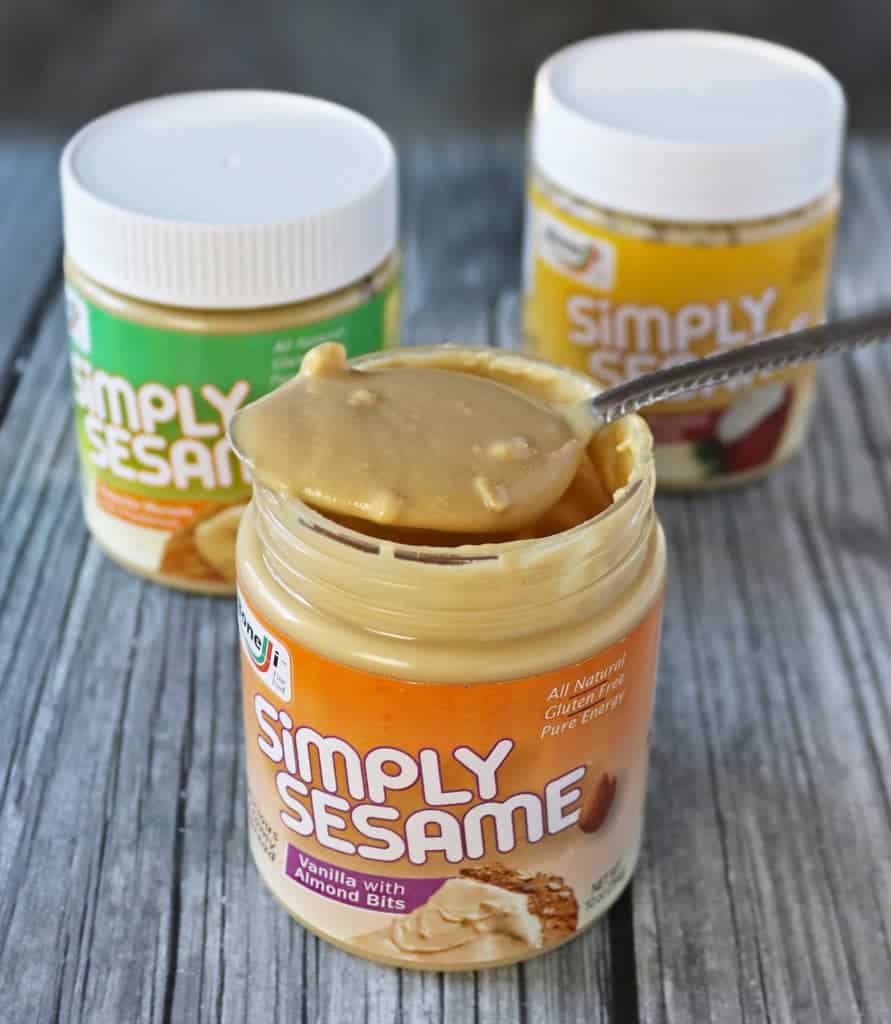 When I received a package of Bonelli Fine Food, Inc.'s Simply Sesame Spreads, I figured I would use the Vanilla with Almond Bites Spread in a modified version of the peanut butter, flax and chocolate chip cookies that have been adorning our kitchen counter. I simply mixed almond meal, an egg, coconut sugar, almond extract, a pinch of salt, and, Simply Sesame's Vanilla with Almond Bites Spread together in a bowl and baked it up. I decided to semi dip/pour chocolate over half of each of them and my daughter and sister said they tasted like they were "oh so naughty" more than they were "oh so healthy!"
You can find out more about Simply Sesame Spreads by visiting them on their website and following them on Facebook, Twitter and Instagram!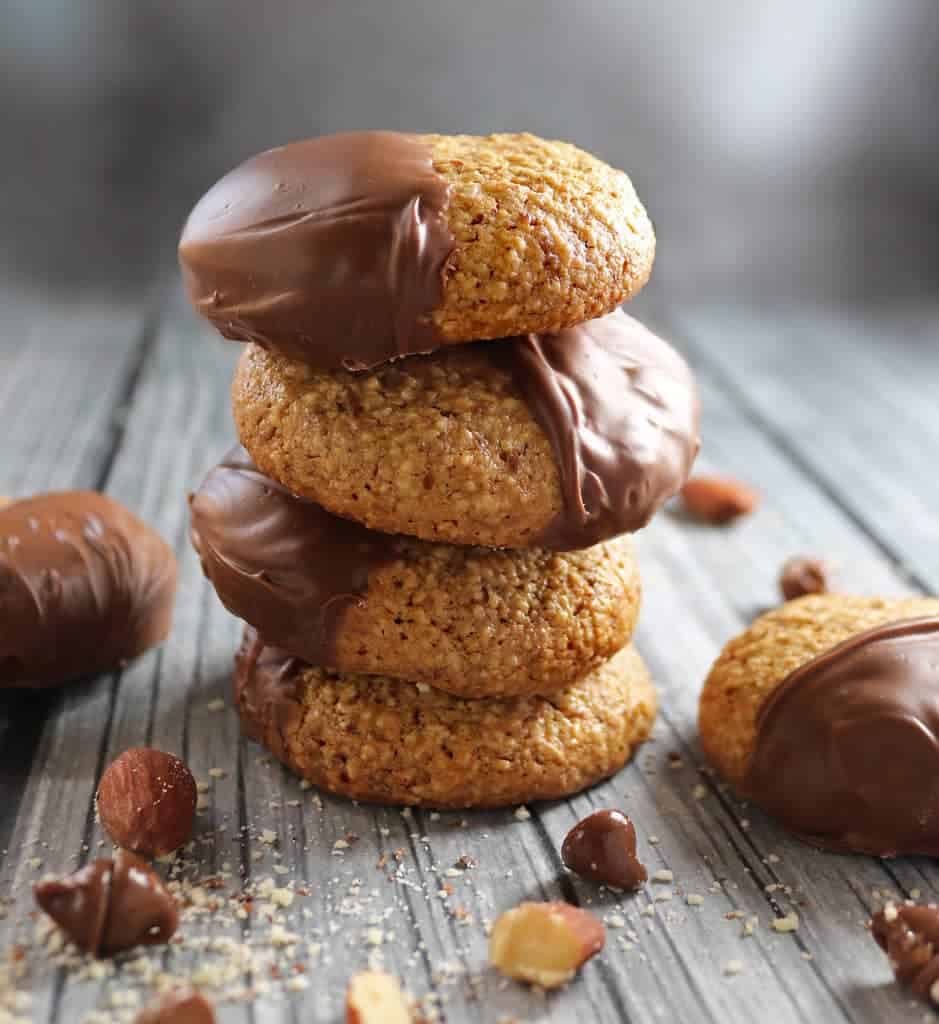 Yes, we made it down to my mom's, chatted with her and watched my sister munch on my cookies till almost dusk, and then headed back home. Nope, we didn't collide with Snowmageddon 2017 that night – or, the next morning, for that matter. All that we had of the forecasted Snowmageddon 2017 was a dusting of the white stuff on our deck…hey, at least we were prepared – right?!
[Tweet "Chocolate-Dipped Sesame Almond Breaky Cookies #TakeTheChallenge @SimplySesame @BonelliFineFood"]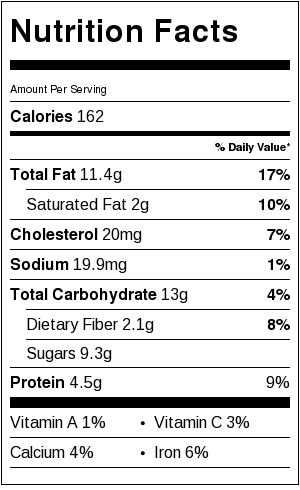 I'd love to know if you happen to make this recipe (or any other on here) so pretty please tag me @RunninSrilankan and #RunninSrilankan on Instagram, Twitter &/or Facebook. And, if you haven't yet, then please make sure to subscribe to my mailing list to have all sorts of eats and treats delivered to your inbox!