Messaging below is intended for ages 21+ and is intended to be enjoyed responsibly, in moderation: This shop has been compensated by Collective Bias, Inc. and its advertiser. All opinions are mine alone.
#BeersAndBuns #CollectiveBias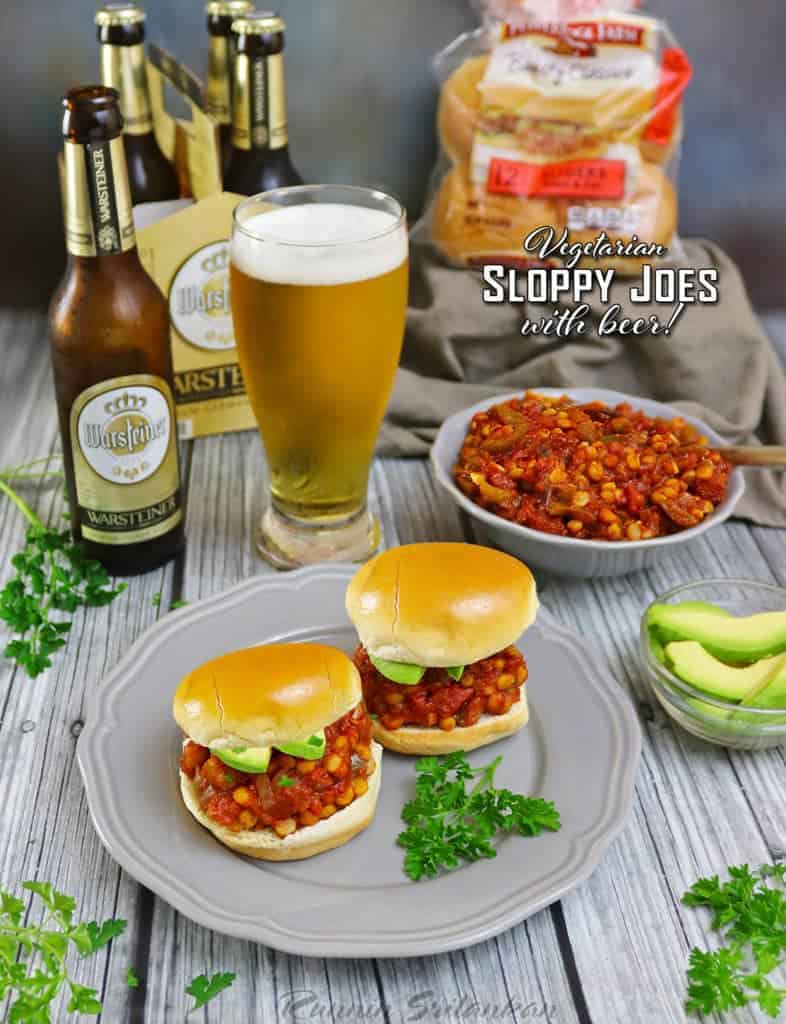 I was a College Sophomore when I met my first Sloppy Joe. Looking at it, I remember wondering if the cook just gave up on making a burger and threw the ketchup and meat together, or, if it was supposed to have been a thick chili sans beans. But, my first bite put an end to all that wondering. That first bite was simply glorious. That first bite took me back to my childhood, to a time when slurping and eating up a mess with my bare hands was accepted.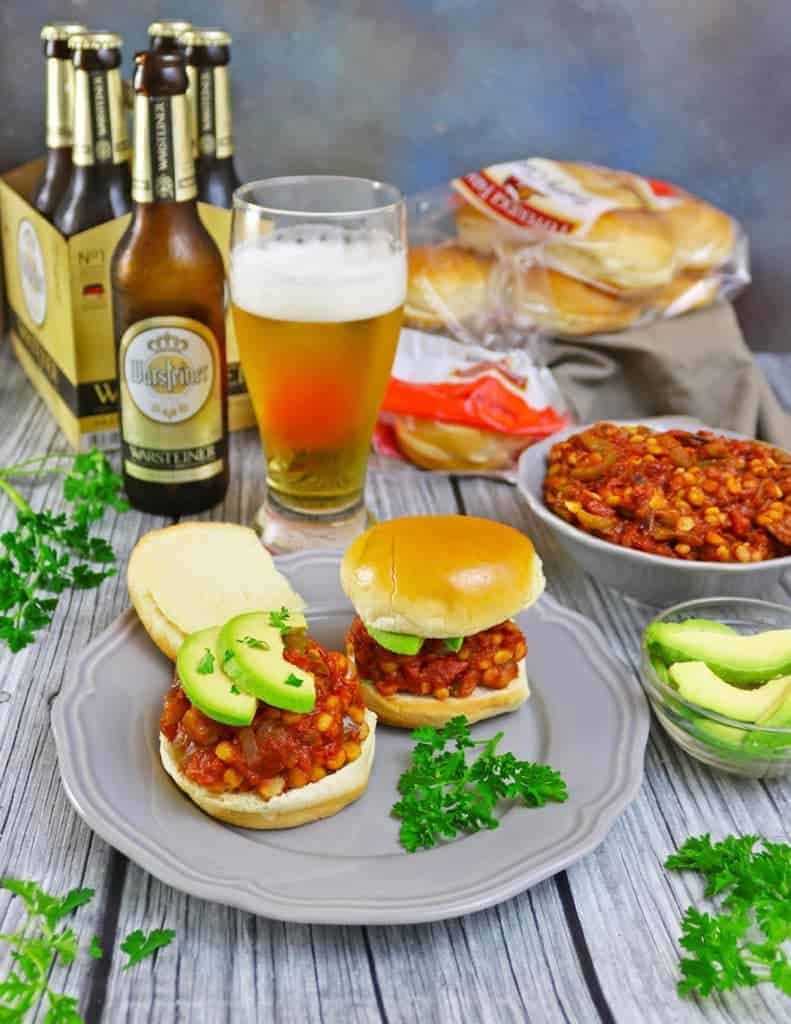 It's been a couple of decades since I had that first bite of a Sloppy Joe. Since then, I have come to realize that Sloppy Joes are a staple at the game day get-togethers I happen to find myself at. Some friends have drifted away from the traditional all beef Sloppy Joe and used ground chicken instead. Some others have used ground turkey. And, a select few have used finely chopped up cauliflower. Some friends have served Sloppy Joes slathered on slices of bread or buns, while some others have served it scooped on top of rice. Some friends argue that Sloppy Joes are really "Sloppy Janes", while some call them "Steamers" and yet others refer to them as "Yip, Yips." But, no matter how they are served or what they are called, they will always be one glorious mess of comfort – to me!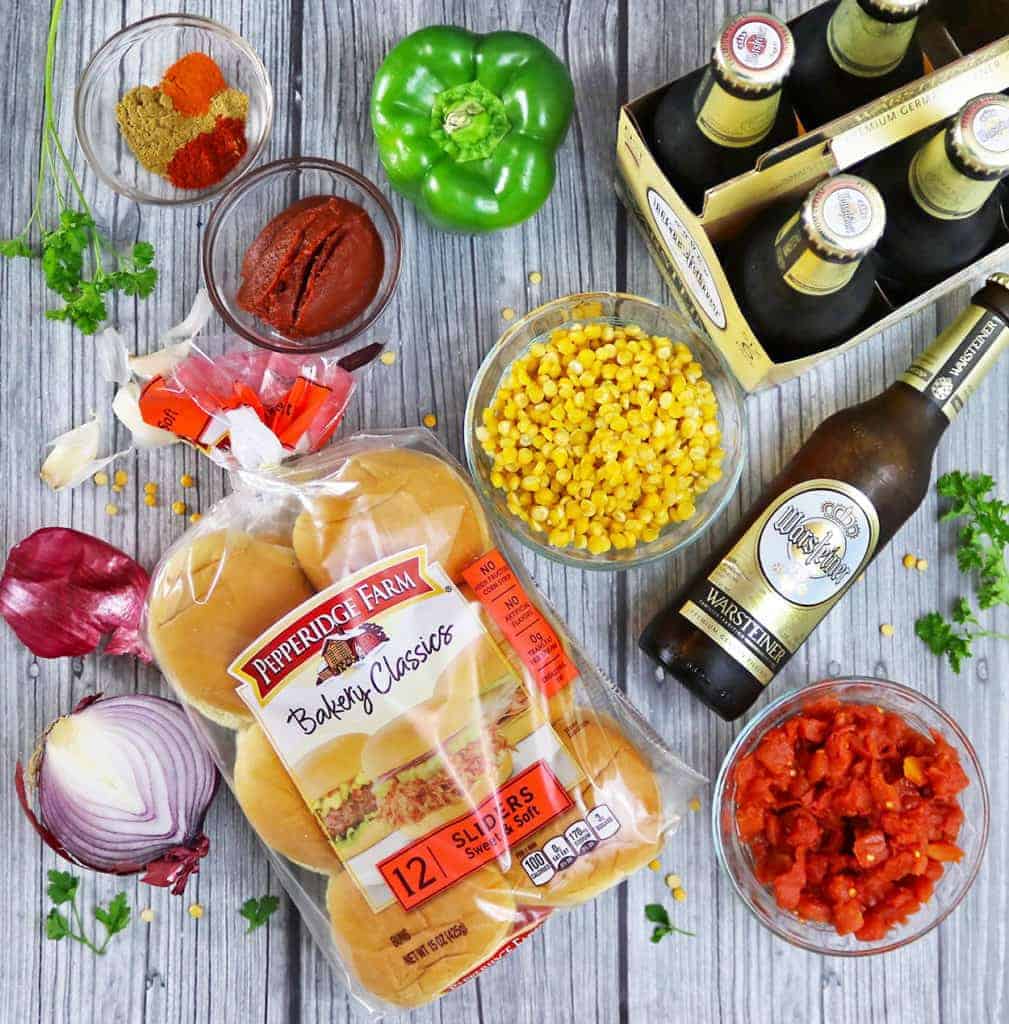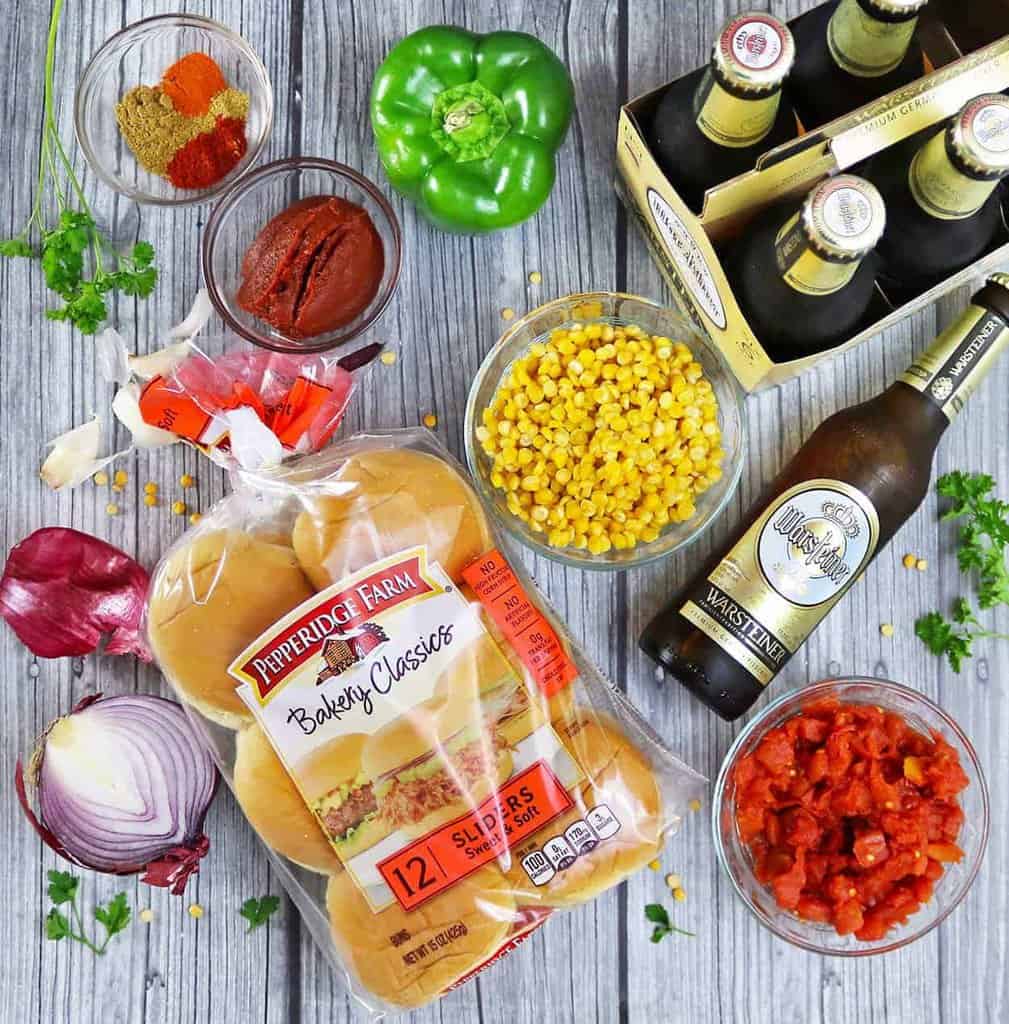 With more of my friends opting to incorporate more vegetables into their diets (at a recent get-together I was the only one hitting the bacon wrapped cocktail sausages) I figured I would whip up a batch of Vegetarian Sloppy Joes with chana dal. I wanted to shake those Sloppy Joes up a tad more and really didn't want to add in the brown sugar, red wine or balsamic vinegar and Worcestershire sauce some of my friends advised me to add in.
Fortunately, I had some Warsteiner Beer on hand that I had picked up from my neighborhood Kroger. Warsteiner Pilsner is a pale gold beer with a clean, crisp taste with hints of barley malt balancing it off. Warsteiner has been family owned since 1753 and is one of Germany's leading premium pilsener brands – and one of the few beers I enjoy. However any other pilsner will work for this recipe.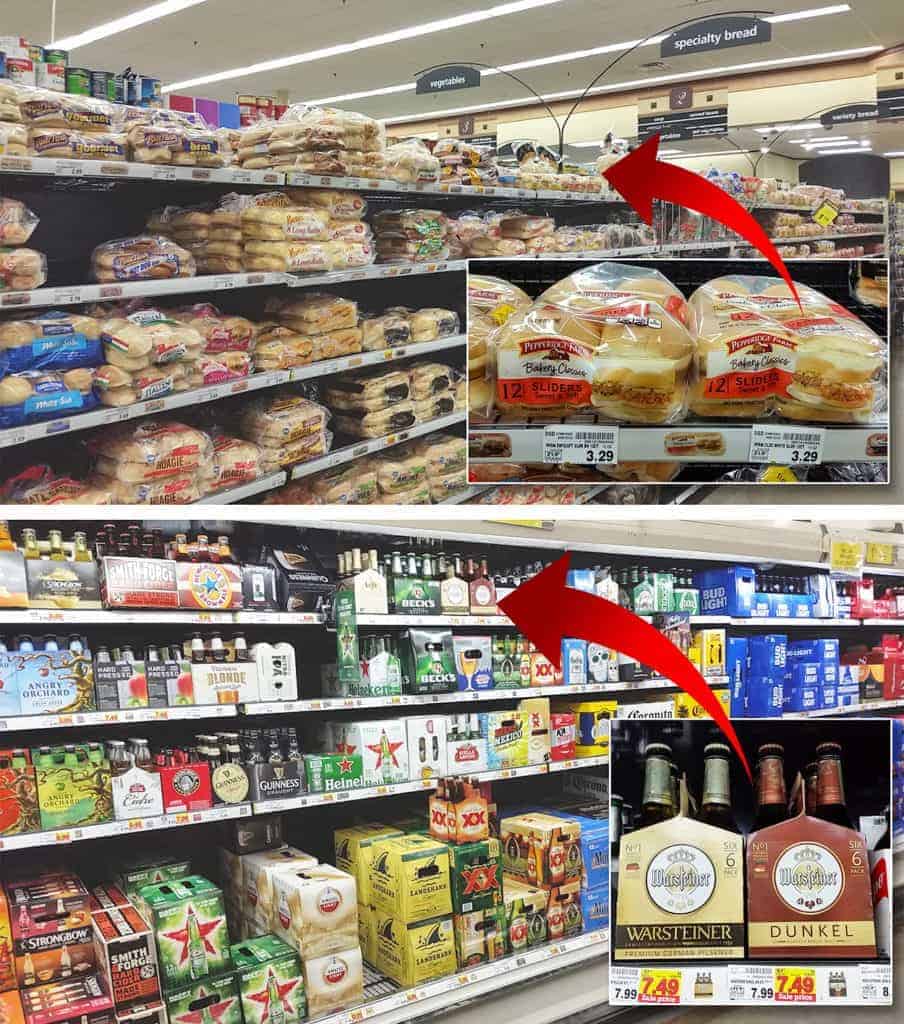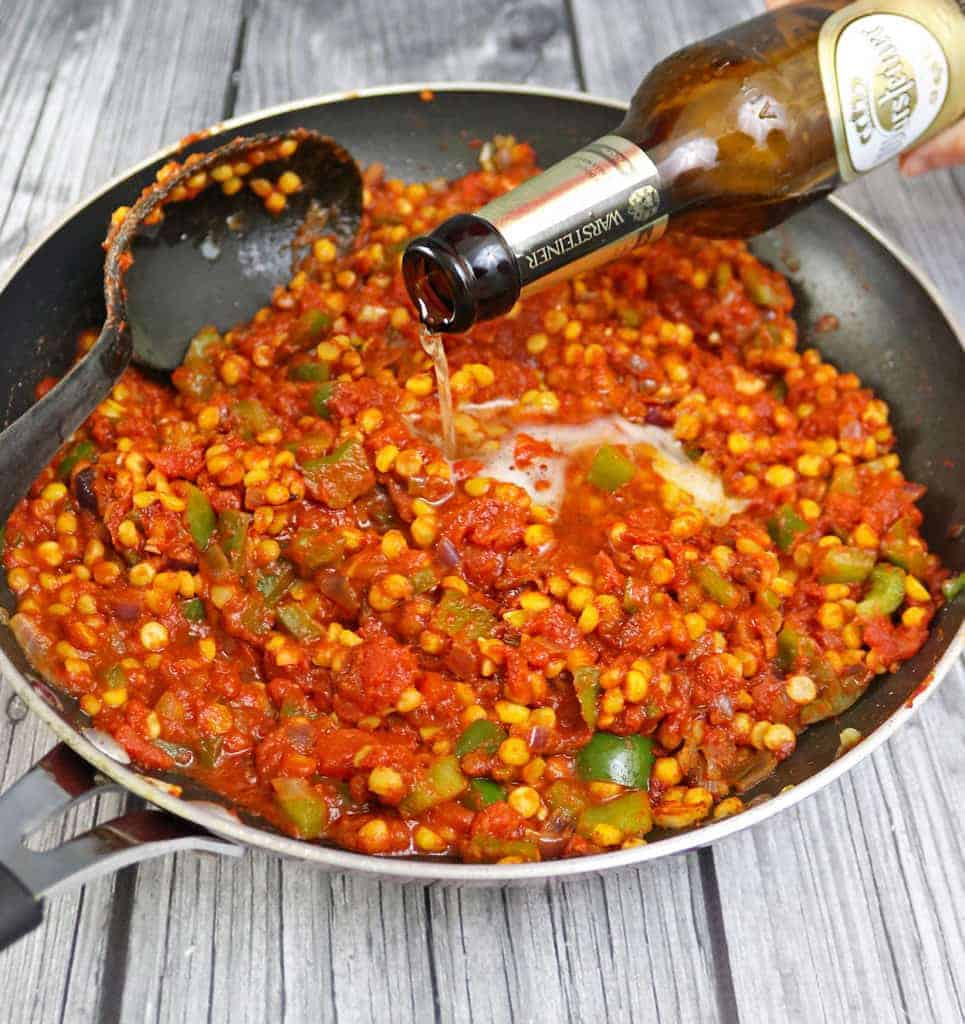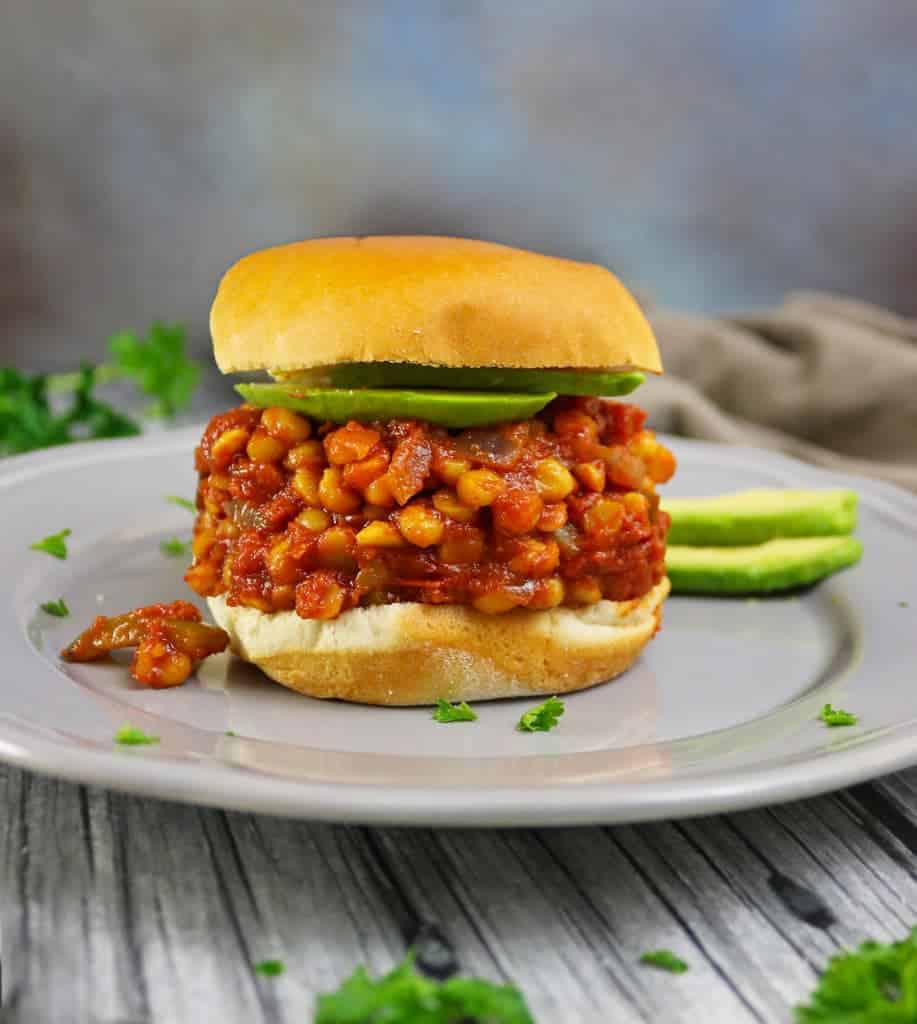 So, I figured, why not add it to my Sloppy Joes too! The chana dal adds a tad more "meatier" texture to them and the Warsteiner beer (or any other pilsner) along with cumin, coriander, and smoked paprika, more than make up for the lack of brown sugar/vinegar/Worcestershire sauce. If you like your chili with beer in it, then you are gonna love these Vegetarian Sloppy Joes with beer in them! Served on delicious-even-plain, Pepperidge Farm® Bakery Classics Sweet & Soft Slider Buns, I bet you'd think that this was one glorious mess of comfort, too!
[Tweet "msg 4 21+: Veg Sloppy Joes w/ Beer #ad #BeersAndBuns @pepperidgefarm @warsteiner @krogerco"]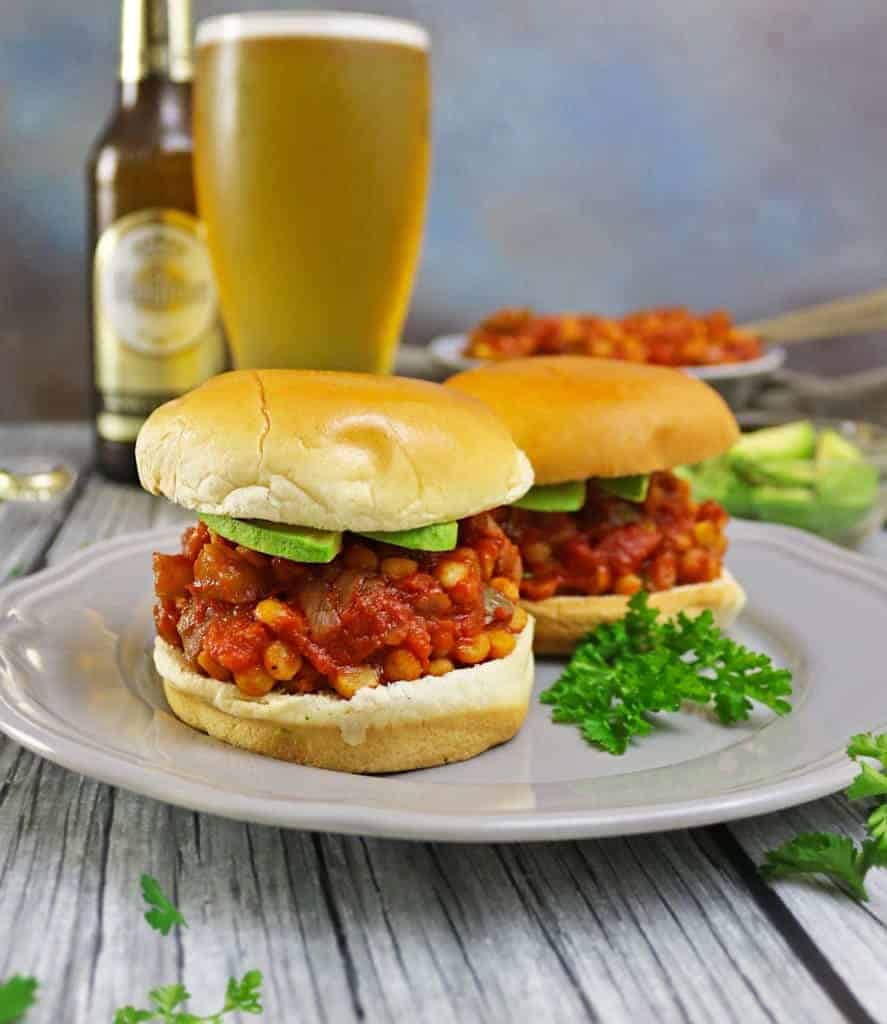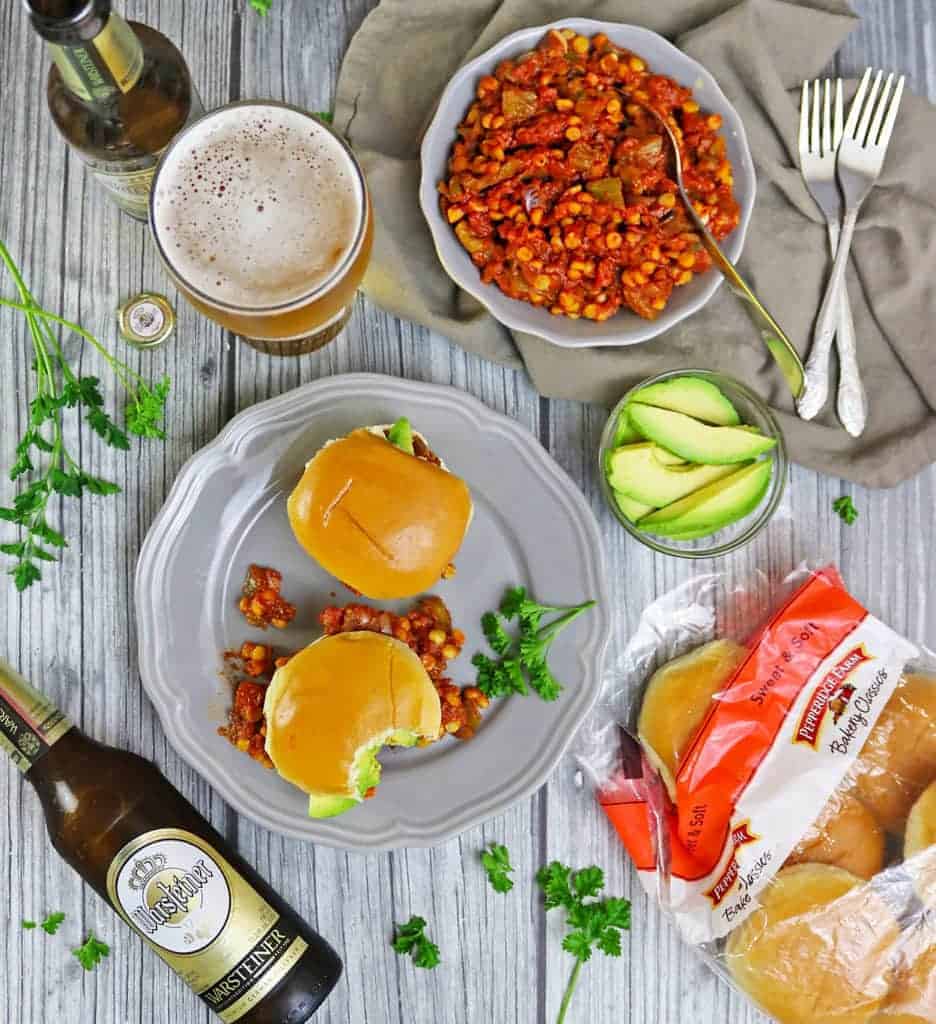 I sure was glad I picked up a few extra cases of Warsteiner Beer from Kroger, along with the ingredients for these Sloppy Joes and some Pepperidge Farm® Bakery Classics Sweet & Soft Slider Buns to keep on hand for our game day get-together! Before you head to your neighborhood Kroger to stock up on your game day necessities, make sure to check out the Game Day Greats Kroger site with discounts and coupons. There's also a $3 Mail In Rebate on the Pilsner packaging!