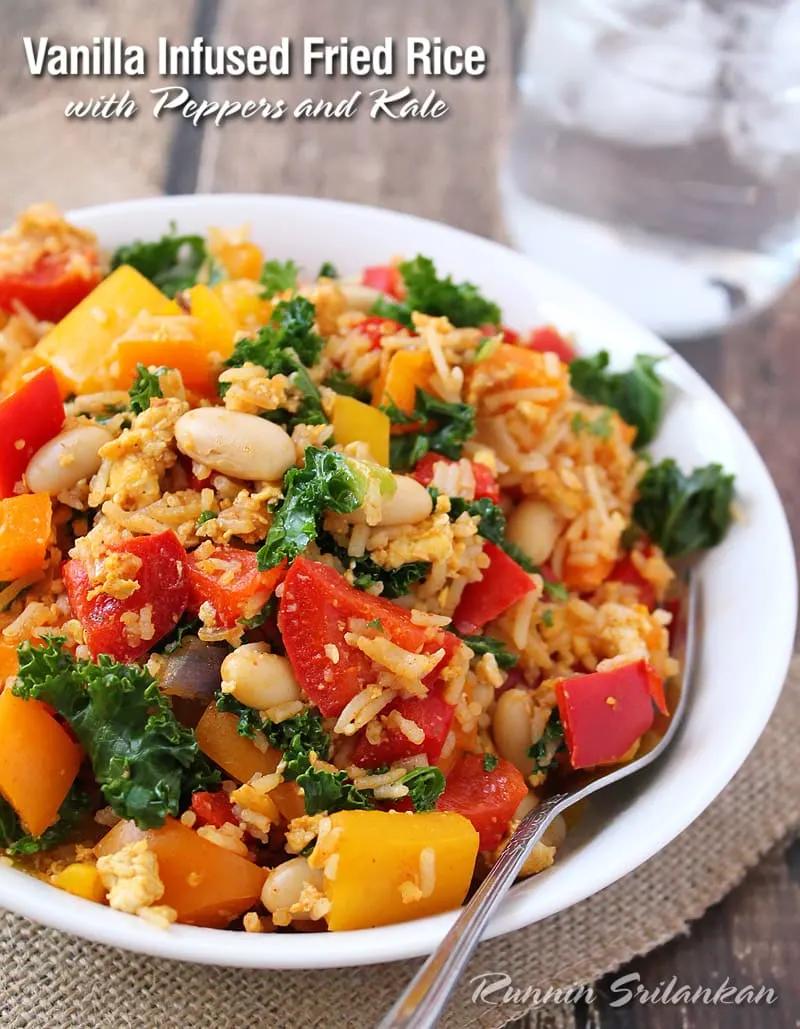 Last Month, I posted a recipe for Honey- Lemon Chicken with Wasabi-Avocado Cream Sauce & Vanilla Infused Rice.
This month, The Recipe Redux challenged it's members to "ReDux the leftovers" of an existing dish (already on our blogs) resulting in a "Two for One" recipe. Or, come up with a new recipe and demonstrate how it can be made into a second meal.
And, just about every week of every month, we do leftovers in our house. Sometimes, the leftovers are just heated up and eaten for a couple of days, like in this Lentil & Spinach Stew. And, sometimes, the leftovers are changed up entirely – resulting in something totally different, like in this recipe today.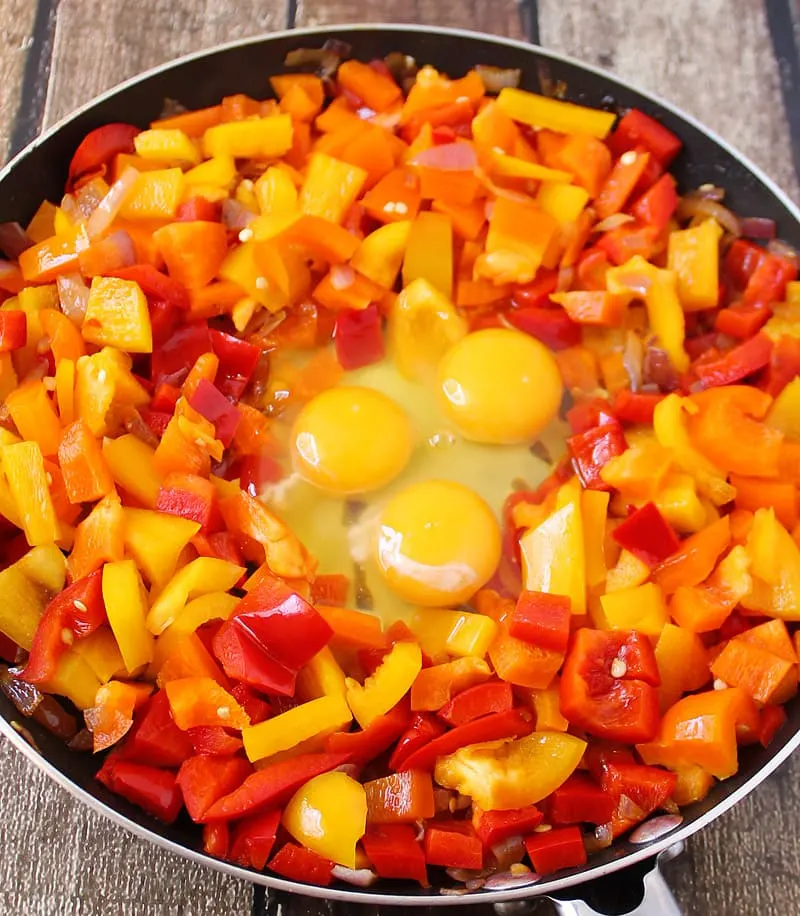 I often make a huge batch of vanilla infused rice – to be eaten as a side. But, when the main dish I made to eat it with is done, I rescue some of that vanilla infused rice from my daughter (who loves to eat it plain with tomato paste) and turn it into fried rice. With some peppers, kale and beans thrown in – it becomes a quick and easy, one skillet meal.
Now, you might be skeptical about the whole vanilla infusion thing with eggs and all – don't worry, so was I at first. This recipe came about because, one day when my daughter asked me for fried rice, I was just too lazy to whip up a fresh batch of rice to make fried rice with. As I had some vanilla infused rice on hand, I used that – the resulting dish was not overly scented with vanilla – in fact, you could hardly say it was in there. But yet, it was different to the fried rice recipes I have come up with with plain rice. Just like the subtle flavor vanilla lends to a chocolate cake, it didn't overpower this recipe – just subtly enhanced the flavor of it. I used peppers, kale and beans in this recipe, but I am thinking, you could use any combination of veggies you prefer – the result will still be a delicious and easy, one skillet meal!
[Tweet "Quick and Easy, Vanilla Infused Fried Rice with Peppers and Kale @ RunninSrilankan"]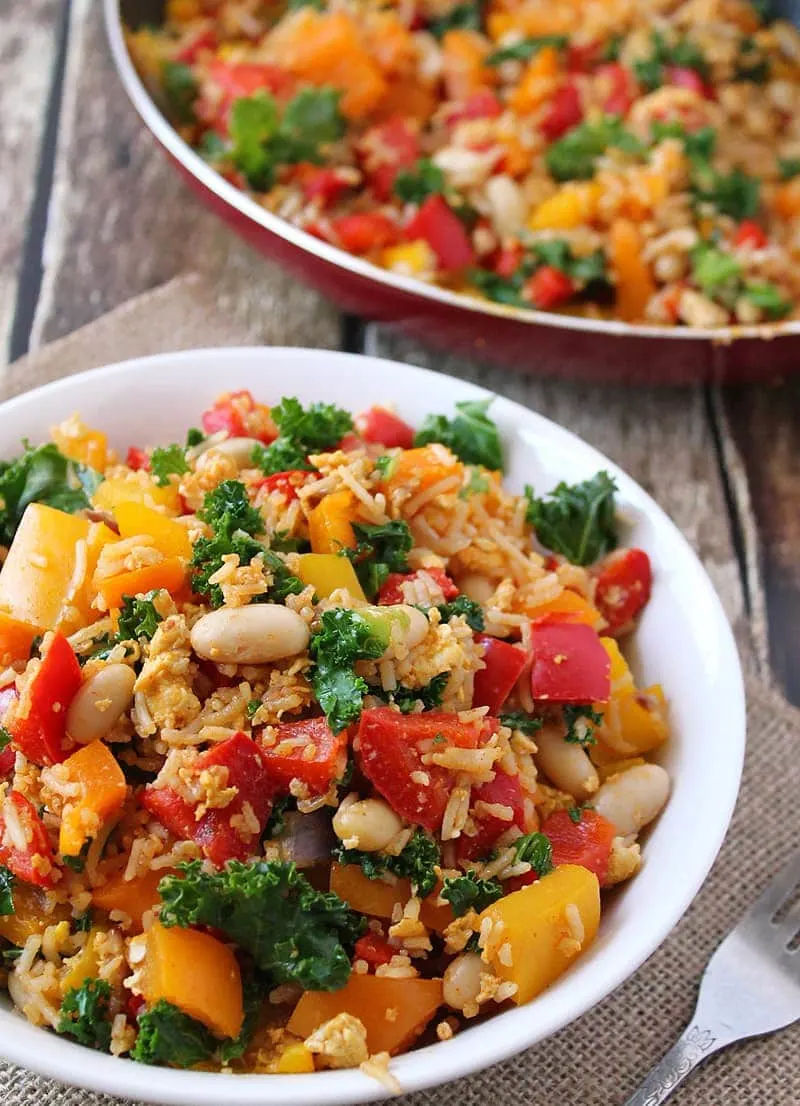 An InLinkz Link-up