Made with only 9 ingredients, this spicy and sweet mango habanero chutney is so easy to make. Pair it with cheese, crackers, and fruit on a cheese board that is sure to be a welcome addition to any occasion.

This post is sponsored by the Dairy Farmers of Wisconsin AND Proudly Wisconsin Cheese. All thoughts and opinions are my own. Thank you for supporting the brands that keep this blog spinning.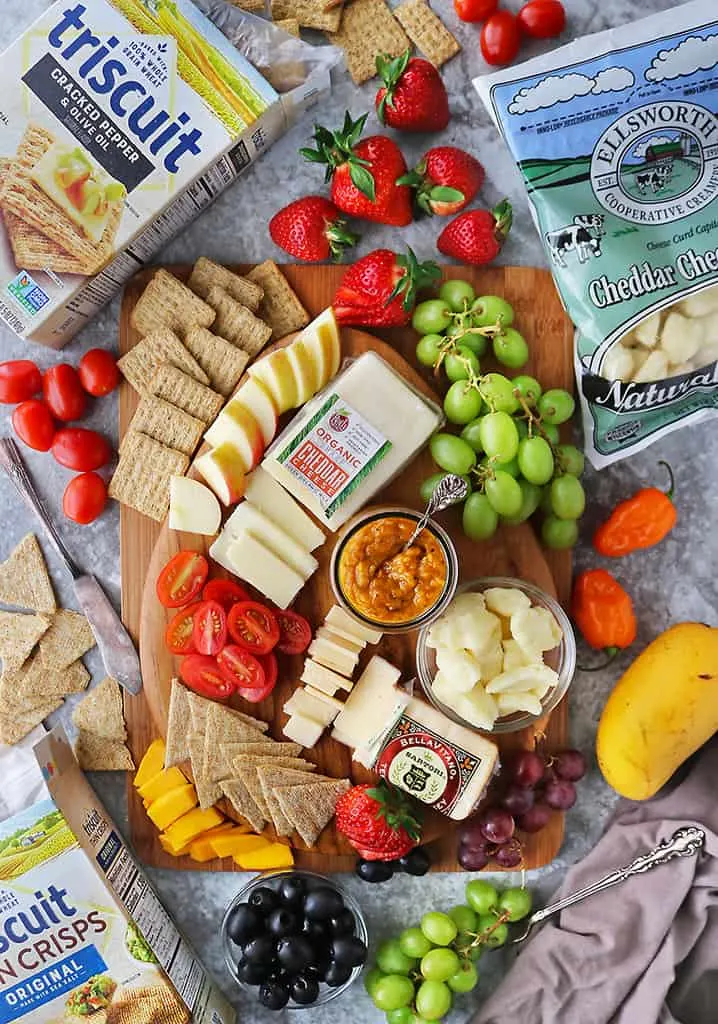 This past year has been a good year for cheese boards in our house. Whether it's for a late-night snack, a small outdoor gathering, or a late summer lunch, the combination of cheese, fruits, and crackers are a welcome addition to every occasion.
And, what goes perfectly with cheese, fruits, and crackers?

I'm glad you asked.

For me, cheese, fruits, and crackers pair perfectly with a sweet jam, a spicy dip, or a sweet and spicy chutney like this Mango Habanero Chutney.
Cheese boards are fun, easy, and so versatile. They can be as casual as you like or as fancy as you want them to be.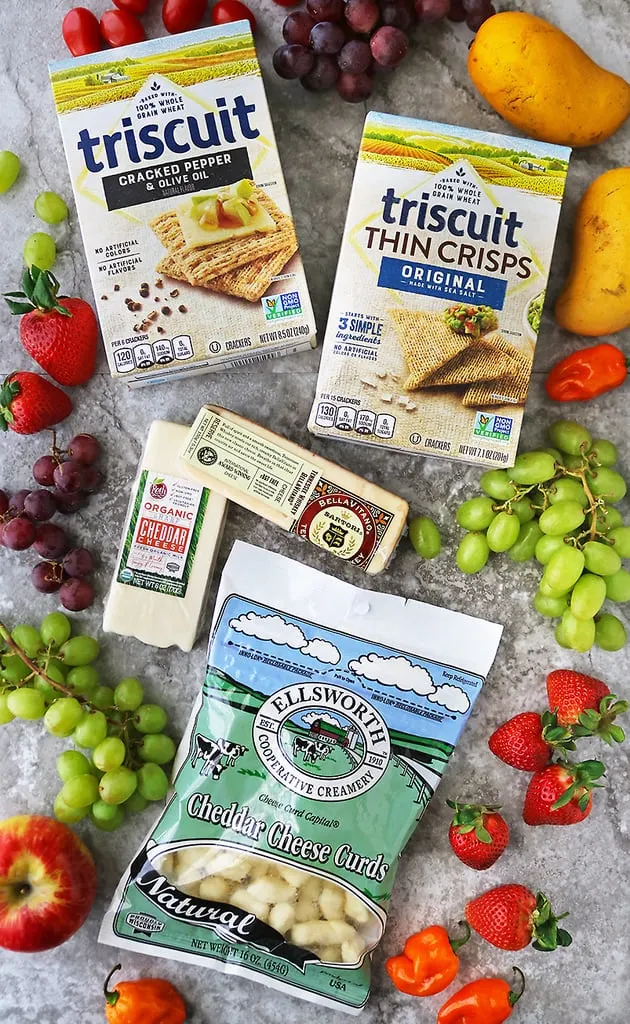 Ellsworth® Cooperative Creamery Cheddar Cheese Curds,
Ellsworth began producing cheese curds in 1974, quickly earning the title of "Cheese Curd Capital of WI" in 1984. Ellsworth® Cooperative Creamery Cheddar Cheese Curds are all-natural, gluten-free, made from rBST-free milk, and contain no added sugars. They are high in protein and calcium, contain zero trans fats, zero carbs, and have 9 months of shelf life from the date of manufacture.

Roth® Organics Organic Cheese,
With European roots, Roth has been specialized in Swiss-inspired, Wisconsin made, alpine-style cheeses, Dutch-style Gouda, Havarti, and American Originals in Wisconsin. Roth has earned more than 200 awards including World Champion at the 2016 World Championship Cheese Contest for Grand Cru® Surchoix. Roth Organics Organic cheese is all-natural, gluten-free, and made from rBST-free milk.

Sartori® Cheese,
Family-owned and operated since 1939, Sartori is on a mission to make the "Best Cheese in the World." Sartori partners with Wisconsin family farms to source the freshest, highest quality milk winning the Gold Medal in the 2018 International Cheese Awards. With a rich, creamy texture, Sartori cheese starts out with light sweet caramel and savory notes of Parmesan, & finishes with a sweet fruitiness. With hints of berry & plum, the rind, which is soaked in Merlot wine, is meant to be eaten! Sartori pairs well with pears & dark chocolate.
In addition to cheese, I also added a couple of varieties of Nabisco Triscuit Crackers, apples, grapes, olives, tomatoes, and mango. If you haven't tried pairing sweet and ripe mango with cheese, then now is a good time to try this combo out.
I say that as Wisconsin Cheese products and other participating products are currently on sale at Publix stores from 5/08 until 5/21. Make sure to check out the Savings page on Publix.com to order products for your cheese board online and pick up curbside.
The cheese, crackers, and fruit on this cheese board unite deliciously with a dollop of mango habanero chutney.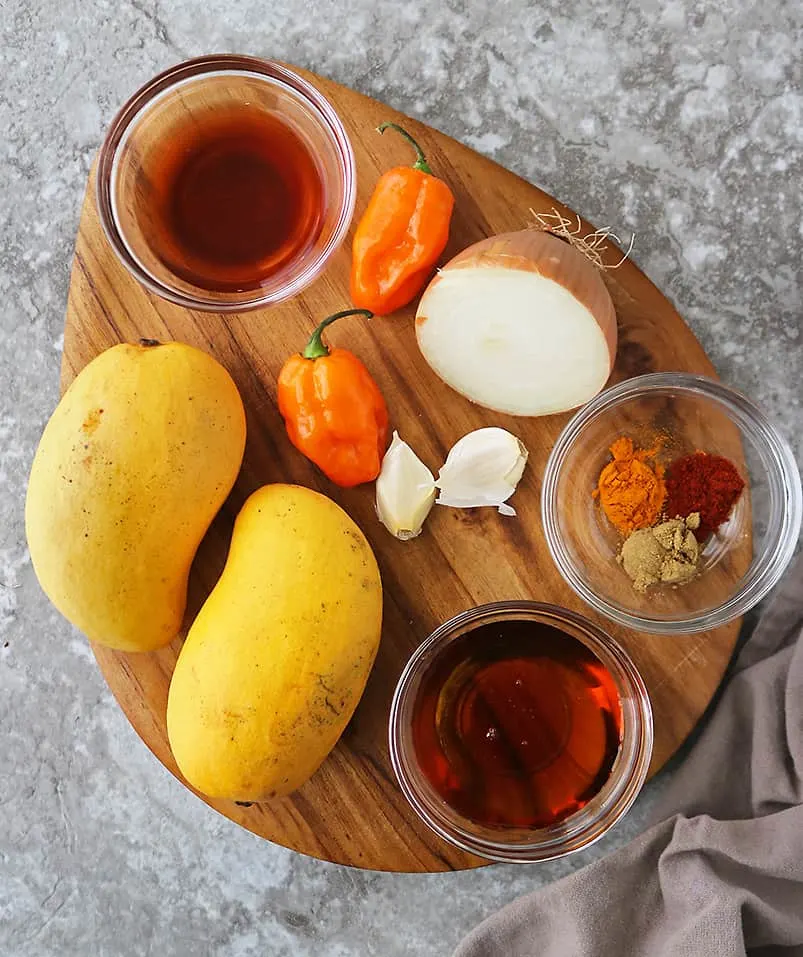 Sweet and spicy, the mango habanero chutney is a spicier spin on this popular mango chutney I shared last year.
Why we love this mango habanero chutney:
It is delicious,
It is a delightful union of sweet and spicy flavors,
It is made with only 9 ingredients,
It is gluten-free,
It is so easy to make, and
Did I mention it is deeeelicious?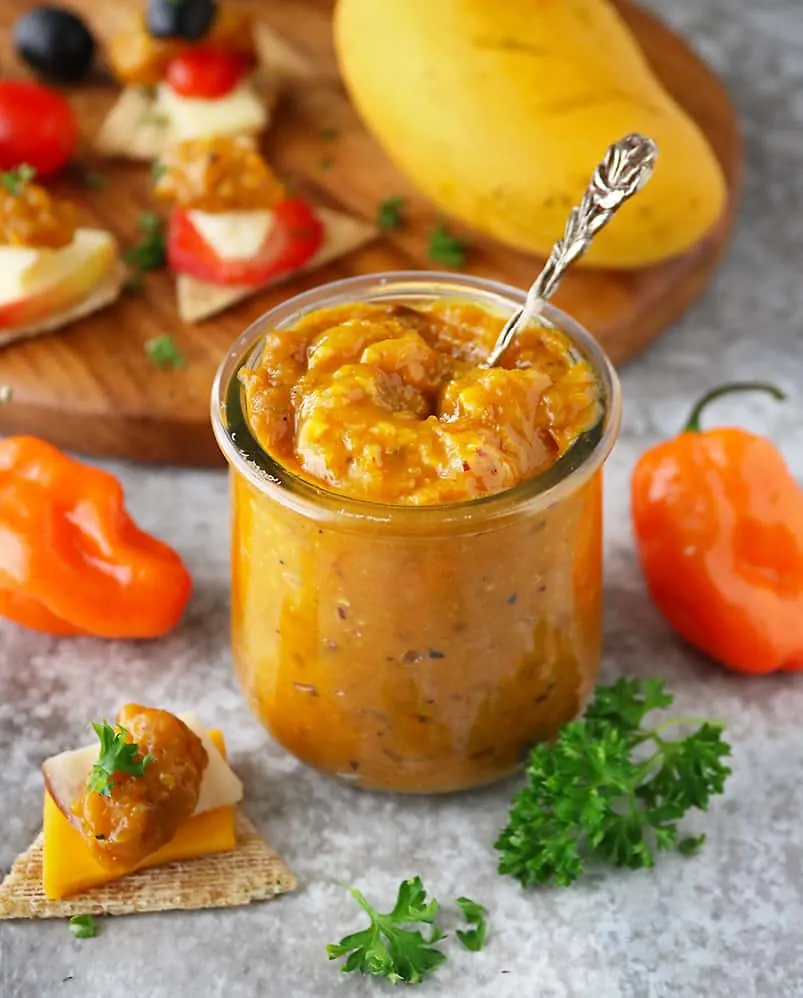 This mango habanero chutney is delicious dolloped onto a Triscuit, cheese, and fruit stack or simply smothered onto chunks of cheese curds.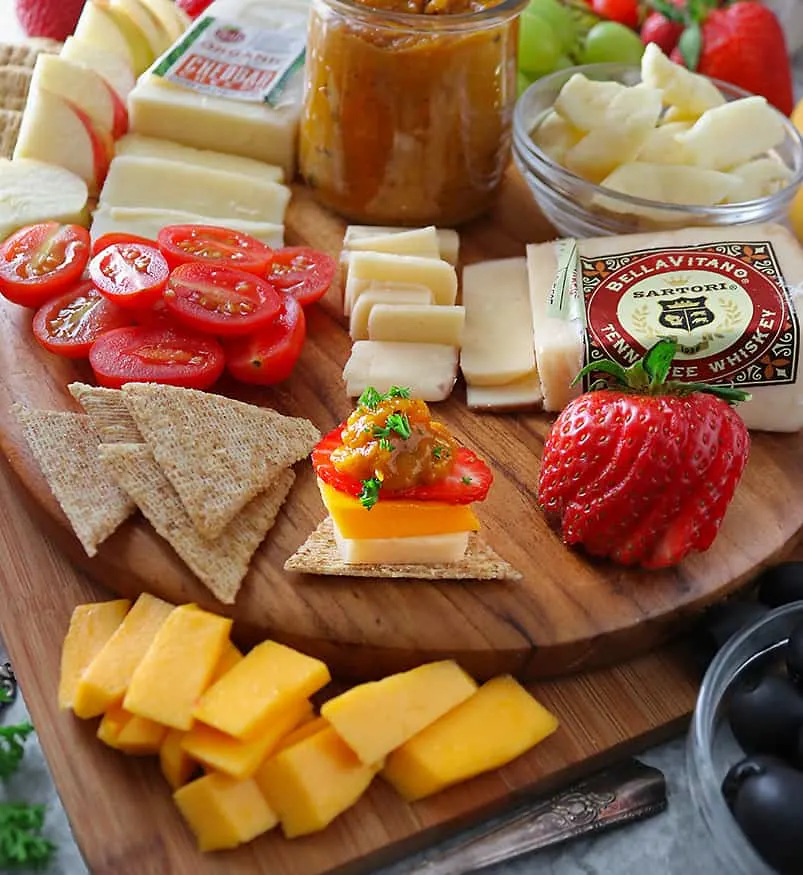 Check out the recipe below and let me know in the comments whether you will be adding this to your next cheese board. If you make this recipe, please tag your creation with @savoryspin on Instagram to be featured.