I've partnered with Sprouts Farmers Market to bring y'all this Pear and Date Skillet Cake as part of their Friendsgiving Feast celebration to kick-off healthy and happy holidays. This recipe whips up in a Blender and happens to be gluten-free, refined sugar-free, and dairy free! Served with a drizzle of homemade date syrup, each mouthful is a truly decadent experience!
Checkout the Sprouts weekly ad this week and next week and next for tons of specials on organic and natural holiday ingredients. If you're looking to save time, you can reserve a fresh, never frozen, organic or natural turkey, or one of four fully prepared holiday meals in store or online.
#FriendsgivingFeast #Sponsored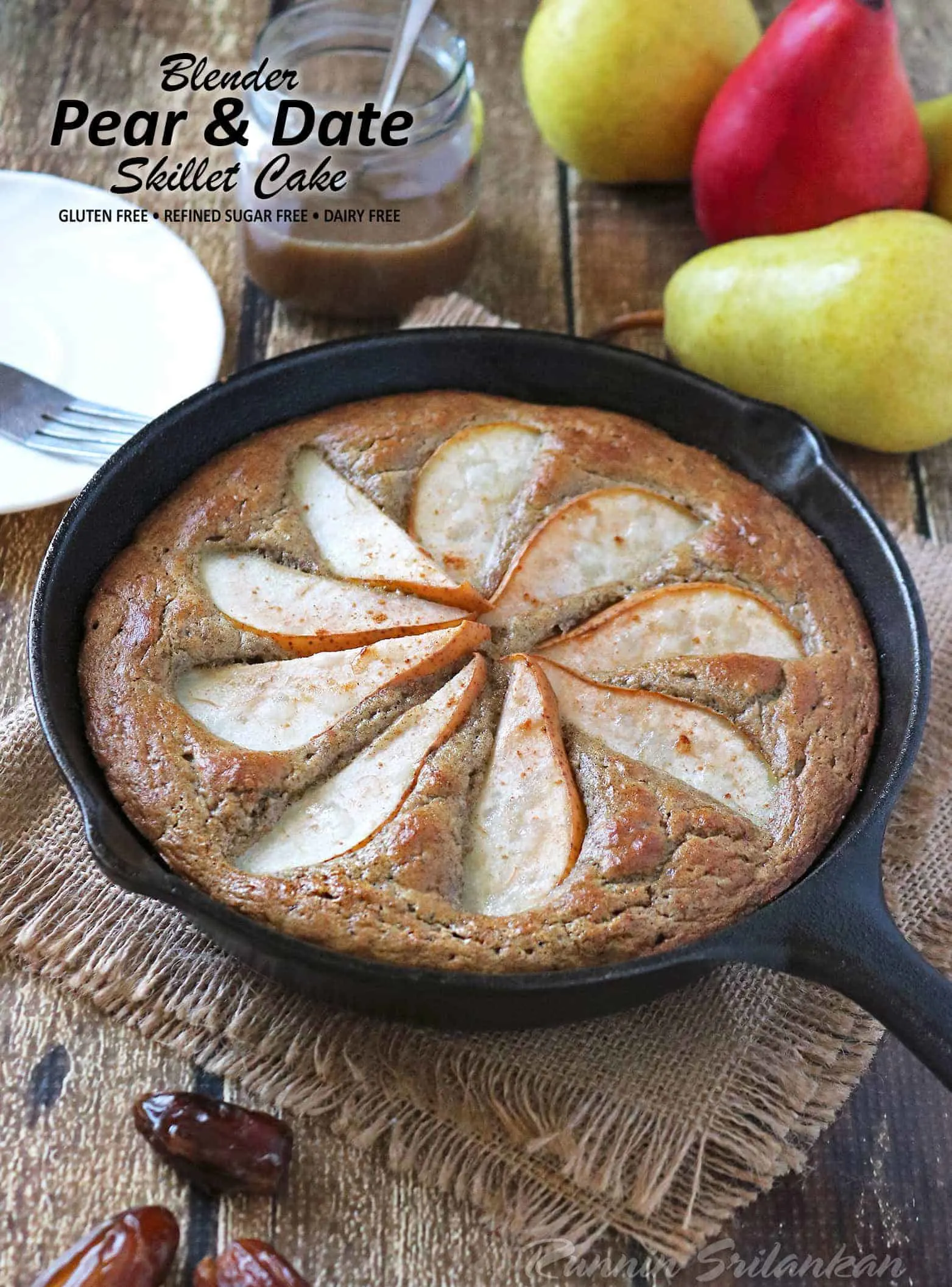 If you had asked me to eat a refined sugar-free cake three months ago, I would have chuckled and said: "…not unless you won the lottery and are planning on sharing your winnings with me!" But, life has a way of delivering it's lessons to me that often ends up with me eating my words. As y'all know, two months ago, for health reasons, I gave up refined sugar completely as part of a two-month sugar cleanse. During the second month of this ordeal, I re-introduced fruits and dried fruits to my taste-buds again.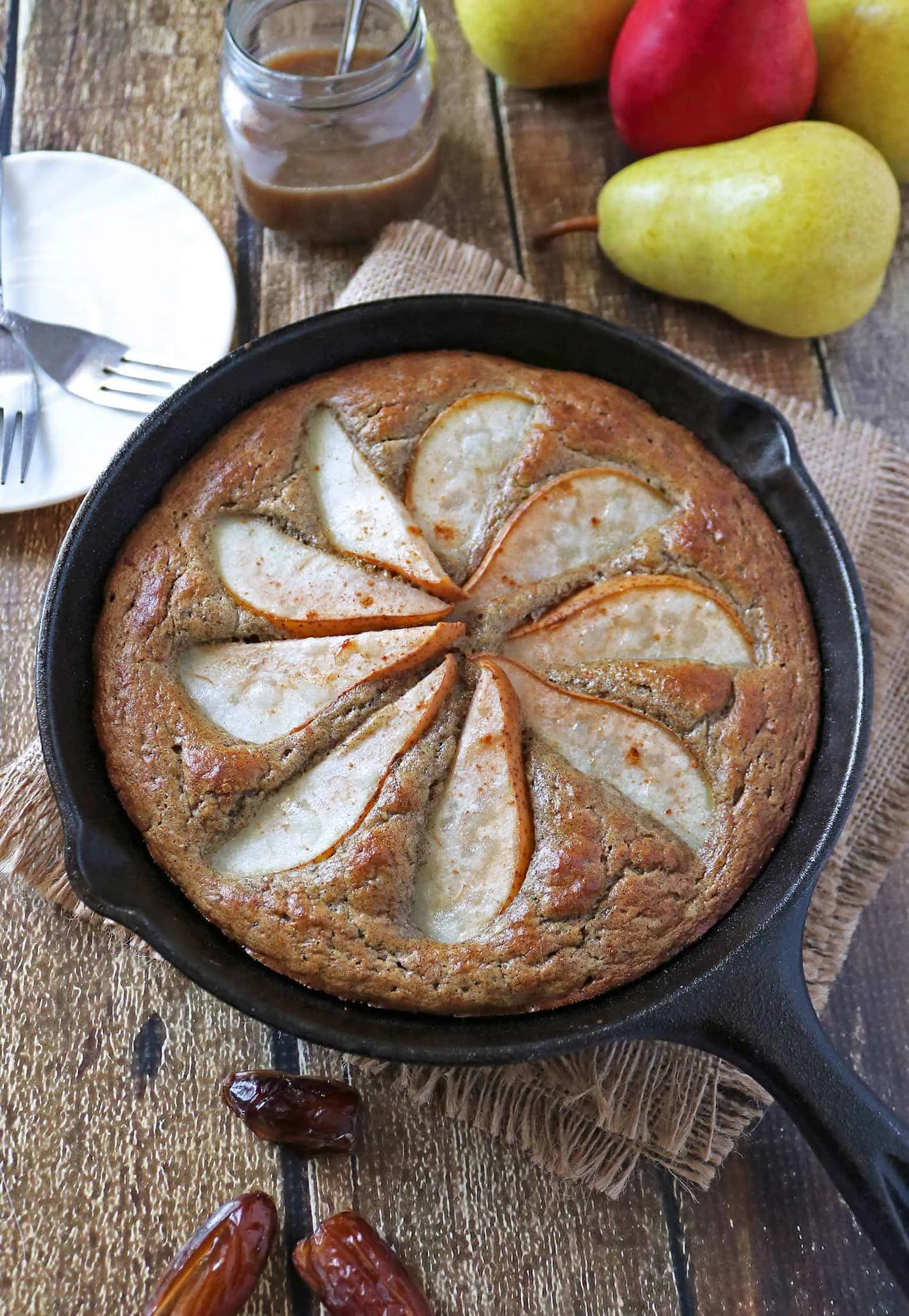 It was in this phase that I rediscovered my love of dates (we are talking about that wrinkly date fruit) and raisins and homemade apple and pear butters. Am not sure if it was my deprived taste-buds, but a little homemade apple or pear butter or date paste or date syrup went a long way in adding a tantalizingly sweet flavor to my baked goods – like this Pear and Date Skillet Cake! When I first tasted a spoonful of this Skillet Cake, I must admit that I forgot that it was refined sugar free. But, I chalked it up to my deprived taste-buds – until, my daughter and mom and sister and friends gave this the thumbs up – with one of them eating 3 slices of this cake even though they kept saying they didn't like pears!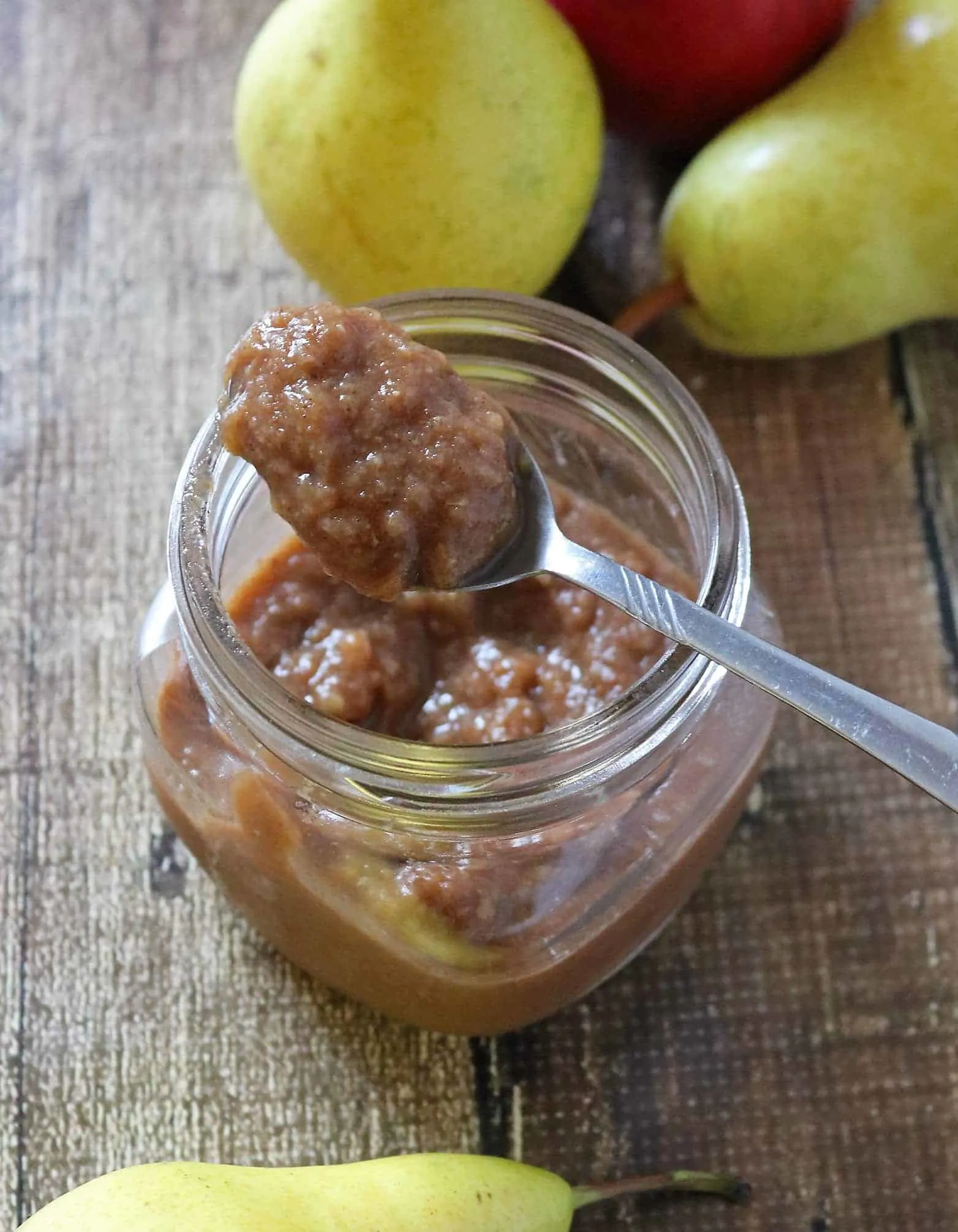 I am a big believer in that all things happen for the best – in time. That job lost, that mandatory sugar-fast, that lying date (not the fruit), that rainy day, they just help things seem clearer. Sometimes, they even help you find a new found love for what you had right there in front of you. Dates and pears have been two of my favorite fruits, but somehow, with the flavors of fall, I overlooked how incredible they were together. So, I decided to unite them with my taste-buds again – in this easy cake!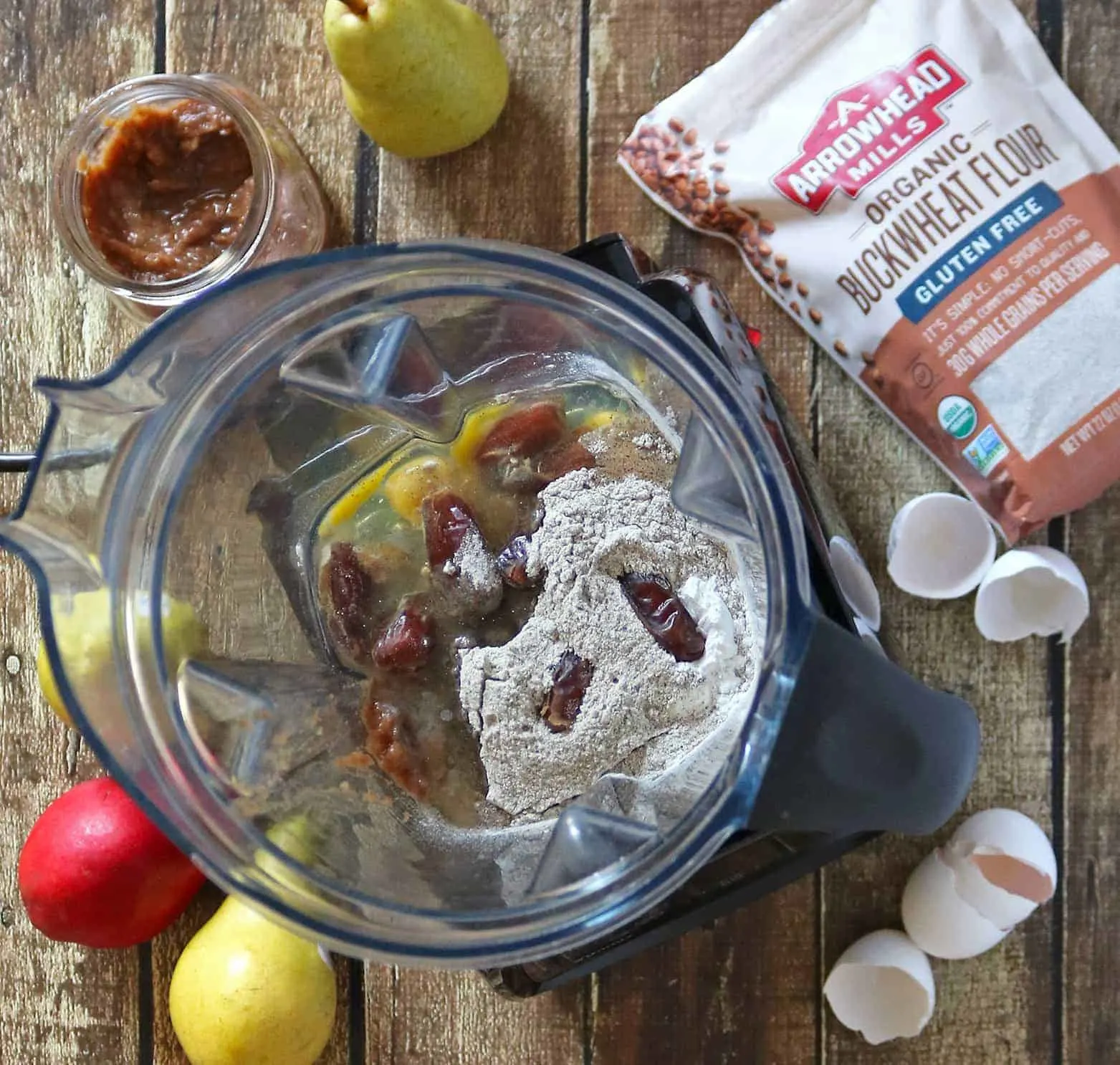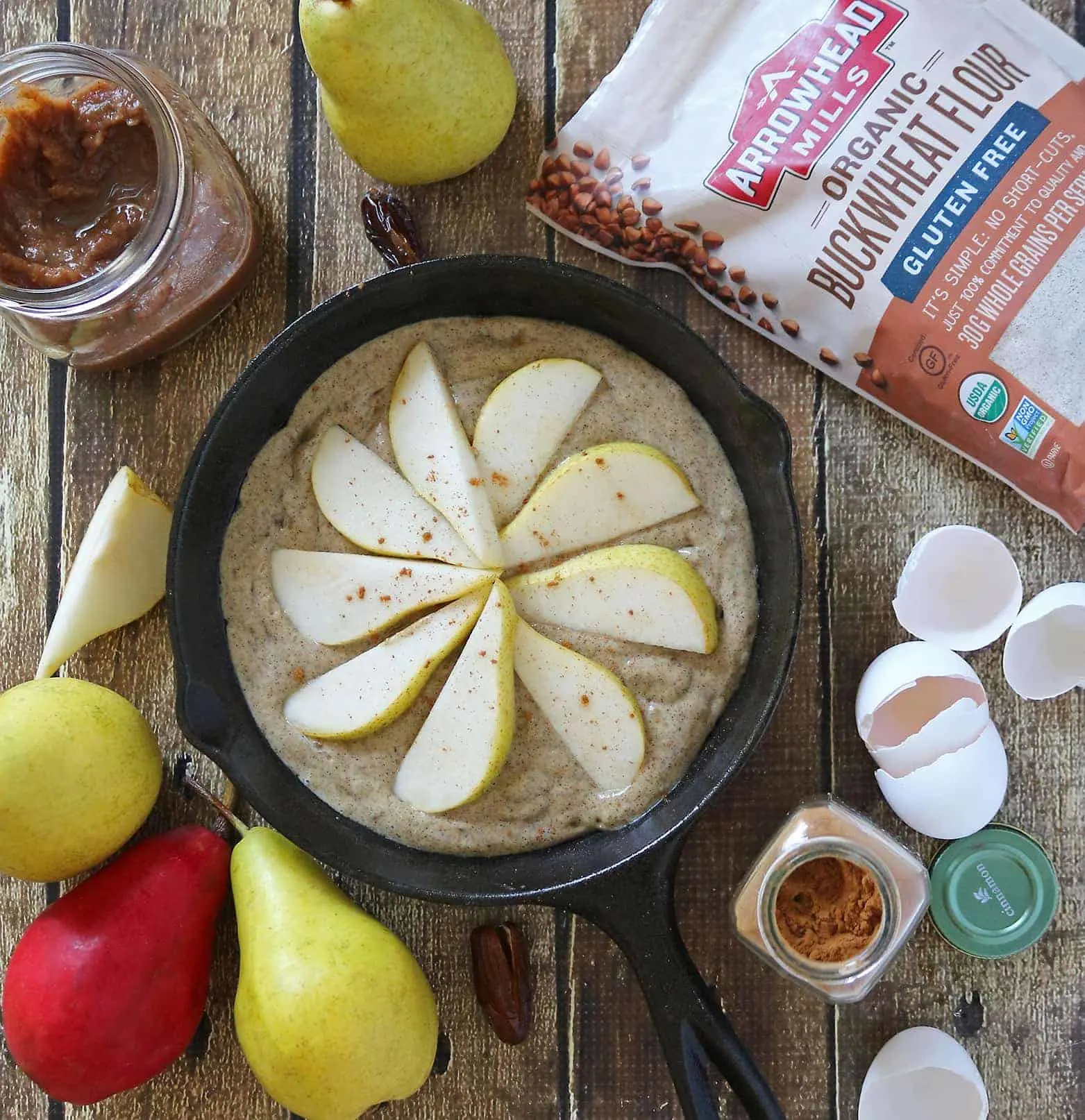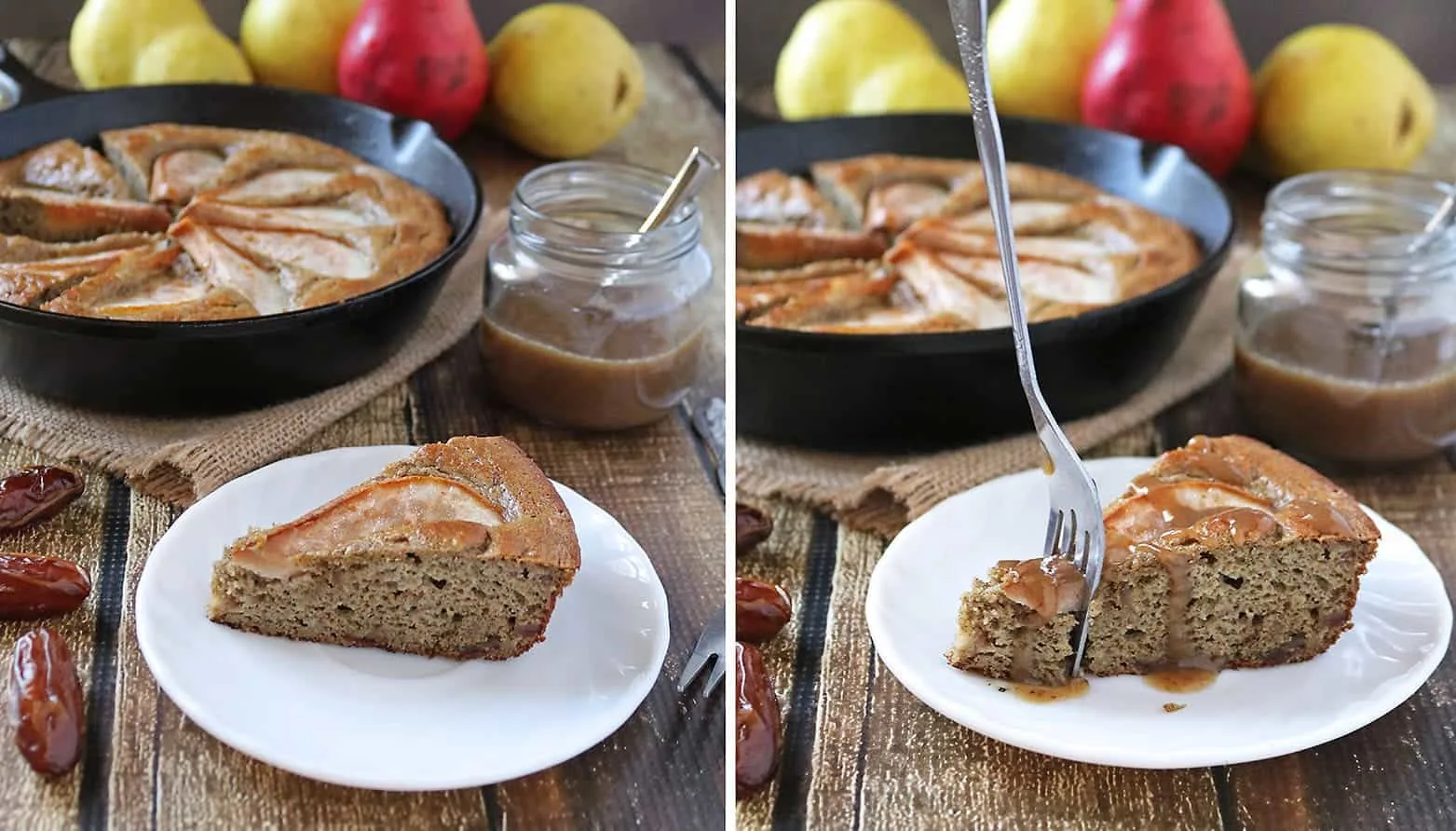 All you need is one blender, one skillet, a spatula and an oven. I used gluten free, nutrient dense, Arrowhead Mills Buckwheat Flour along with a spiced homemade pear butter I had on hand, some eggs, coconut oil and some dates. I threw all my ingredients into my blender – scraped them out with a spatula into the skillet and voila – this delicious skillet cake emerged from the oven!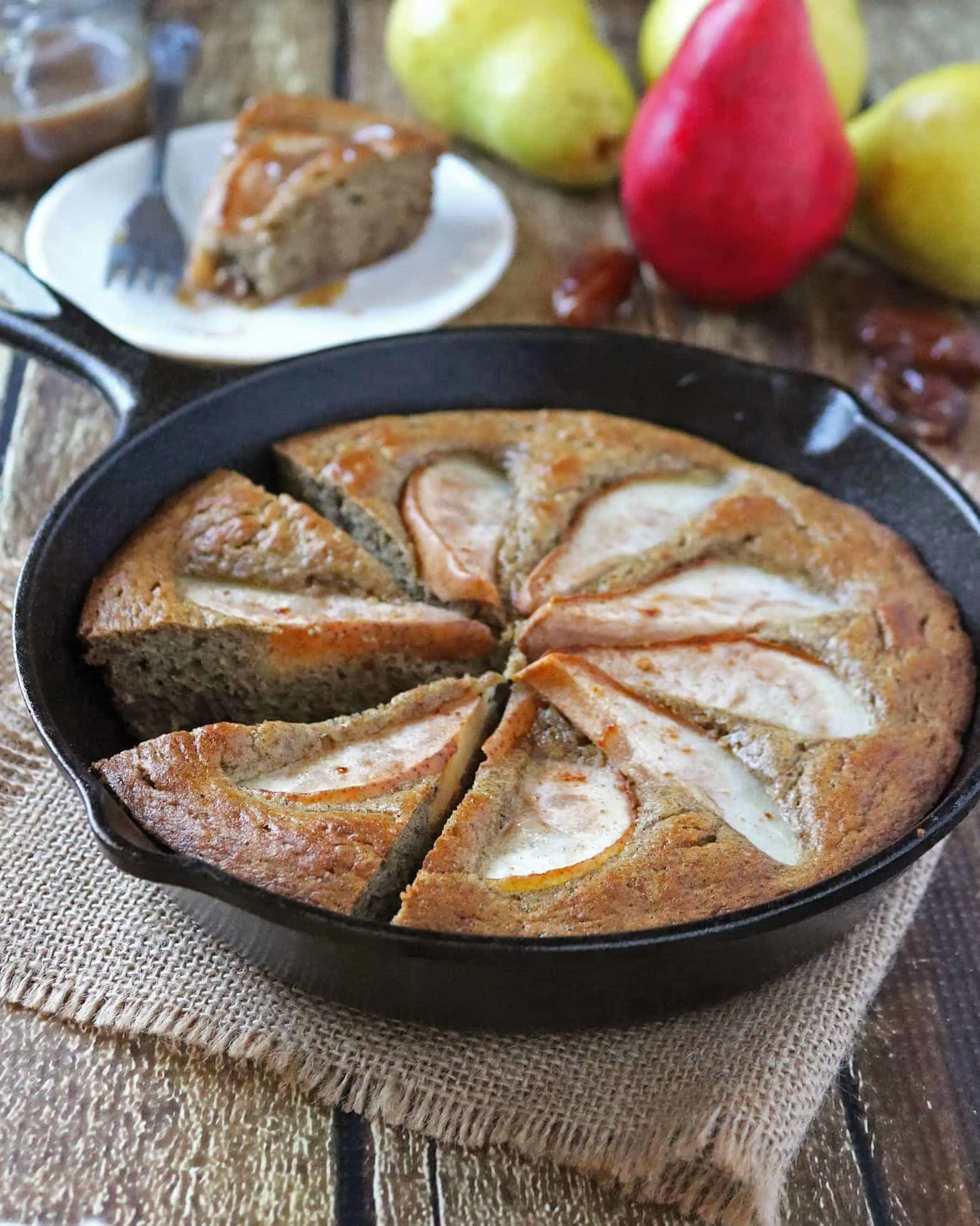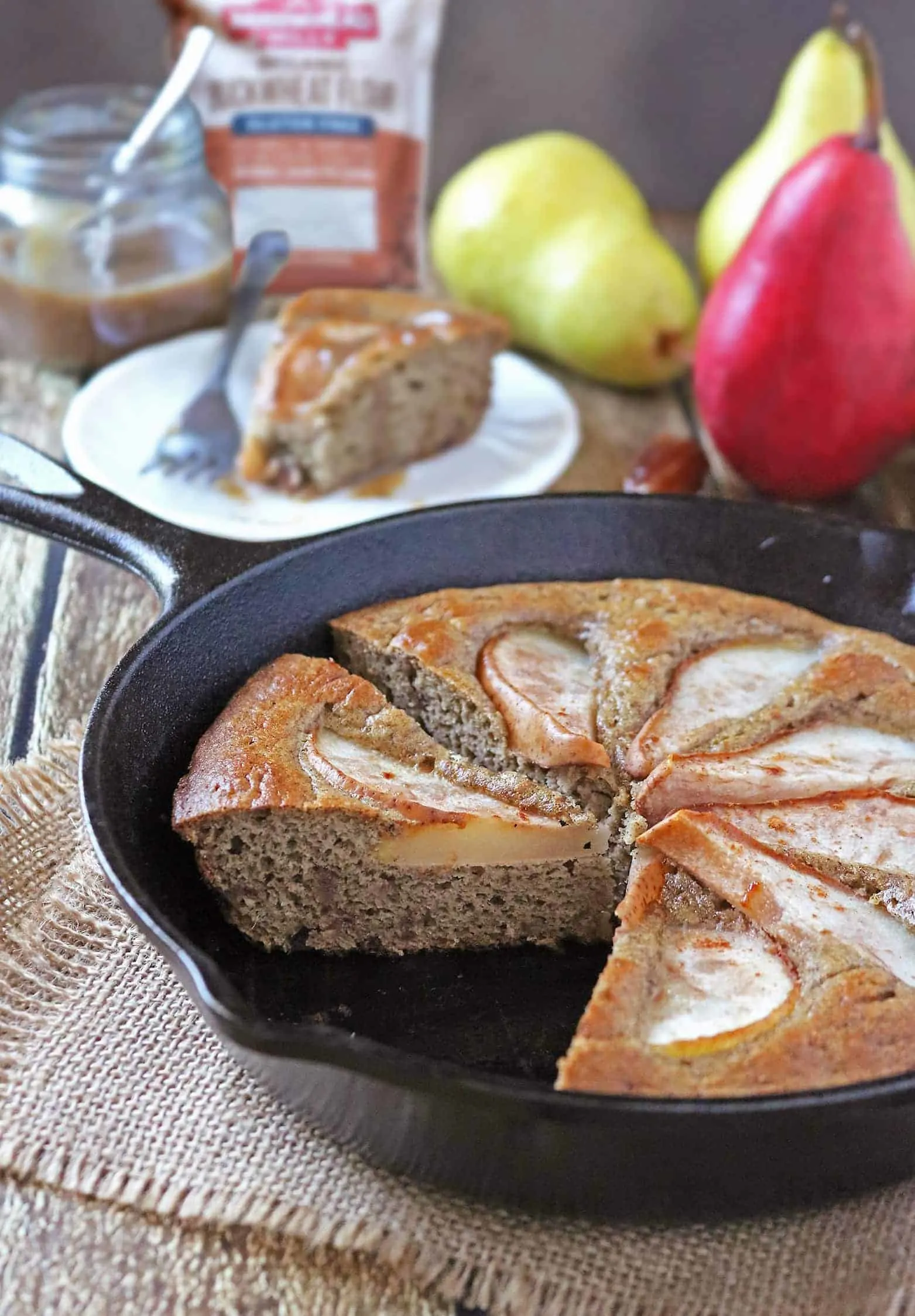 Does my Pear and Date Skillet Cake have you hungry for the holidays? See what else is being served at Sprouts' virtual #FriendsgivingFeast at their recipe homepage and interactive Facebook event page with exclusive giveaways! From their fresh produce, dairy, meat and seafood, to their wide variety of gluten-free groceries and freshly-baked goods, to their catering trays, eclectic beers and wines and customer service, Sprouts is the place to get your Friendsgiving shopping done!
[Tweet "Pear Date Skillet Cake #FriendsgivingFeast #Sponsored @Sprouts"]