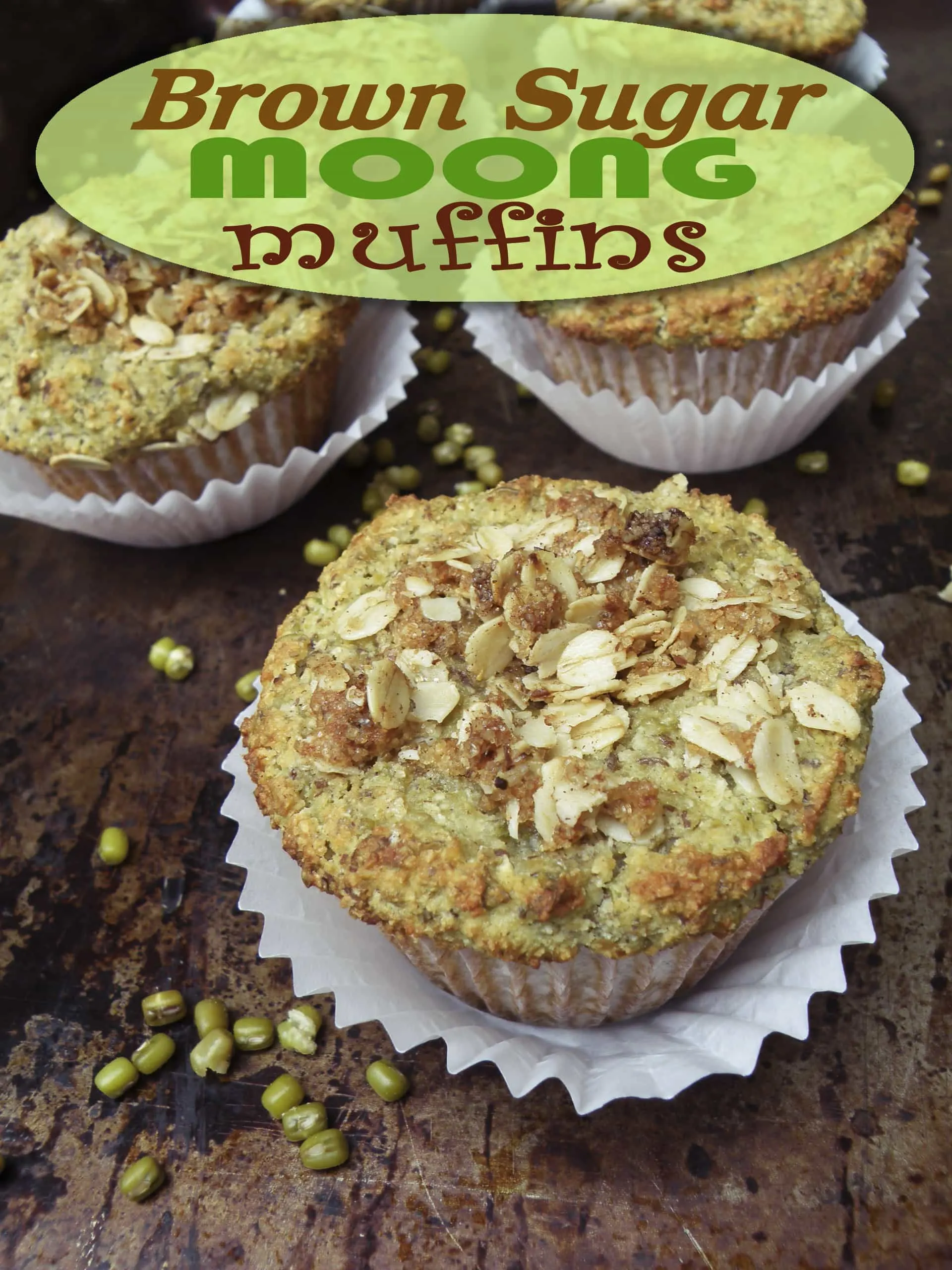 Sometimes, not every food that is good for us, tastes as good to us…
Even though the itsy bitsy moong (or mung) bean packs a hefty nutritional punch, I have not been it's biggest fan!
I have choked off it's taste in "A Medley of Moong, Yellow Split & Chick Peas in Pumpkin Curry" and "Moong, Lentil and Bean curry" because I grew up hearing how good they were for me. But, boiled, and mixed with a tad bit of salt, sugar and shredded coconut, moong beans helped ignite my younger self's imagination on creative ways to help sneak them to our then family dog!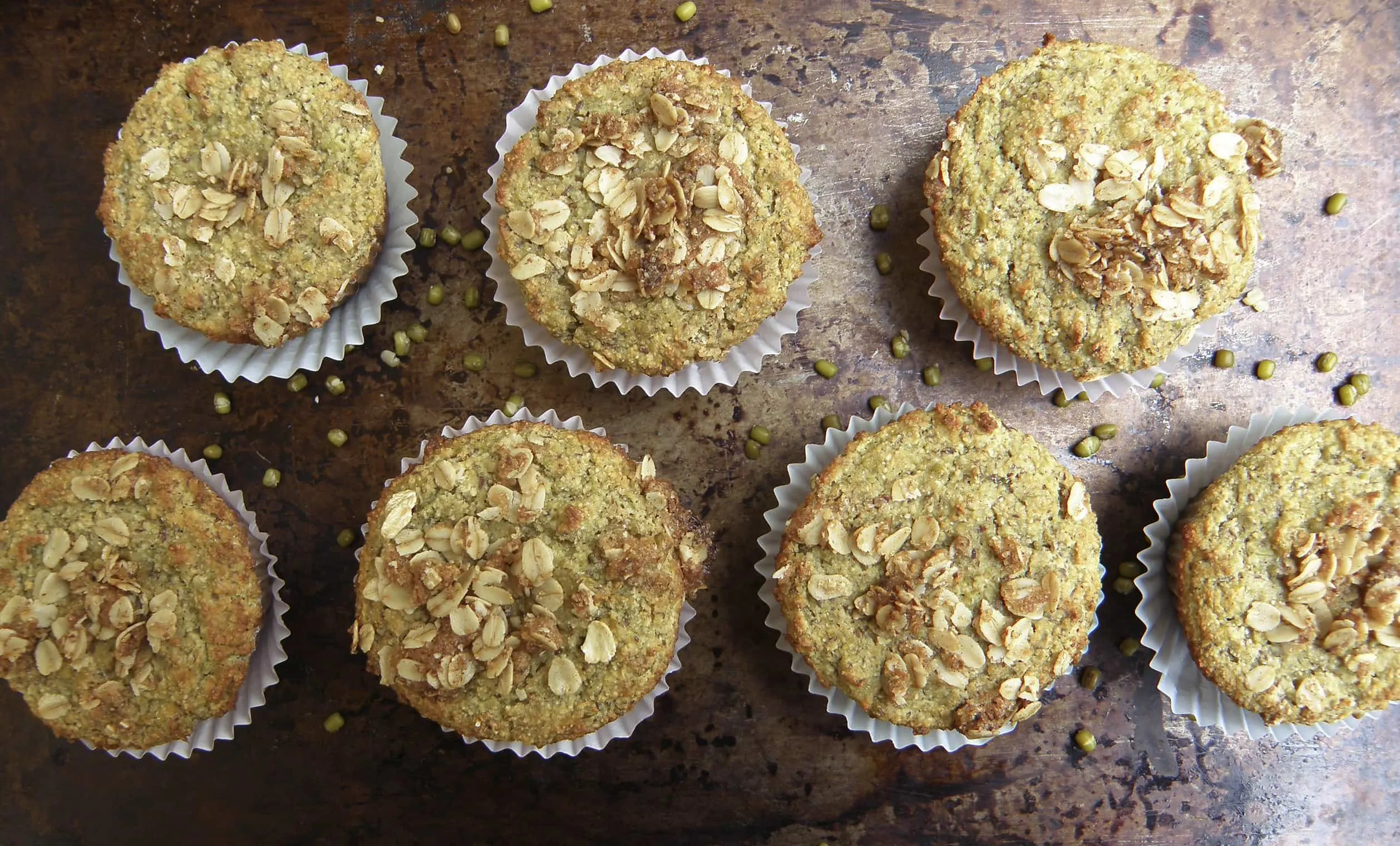 But, moong beans are loaded with fiber, phytoestrogen, protein, potassium, & magnesium to name a few, and are said to help lower cholesterol, slow or prevent osteoporosis, relieve hot flashes, help regulate blood pressure, promote heart health, aaaaaannnnnd…weeeeeeell…these Brown Sugar Moong Muffins are the result of me experimenting to find a way to include moong in my daughter's diet, in such a way that she would NOT invent ways to sneak 'em to our current dogs!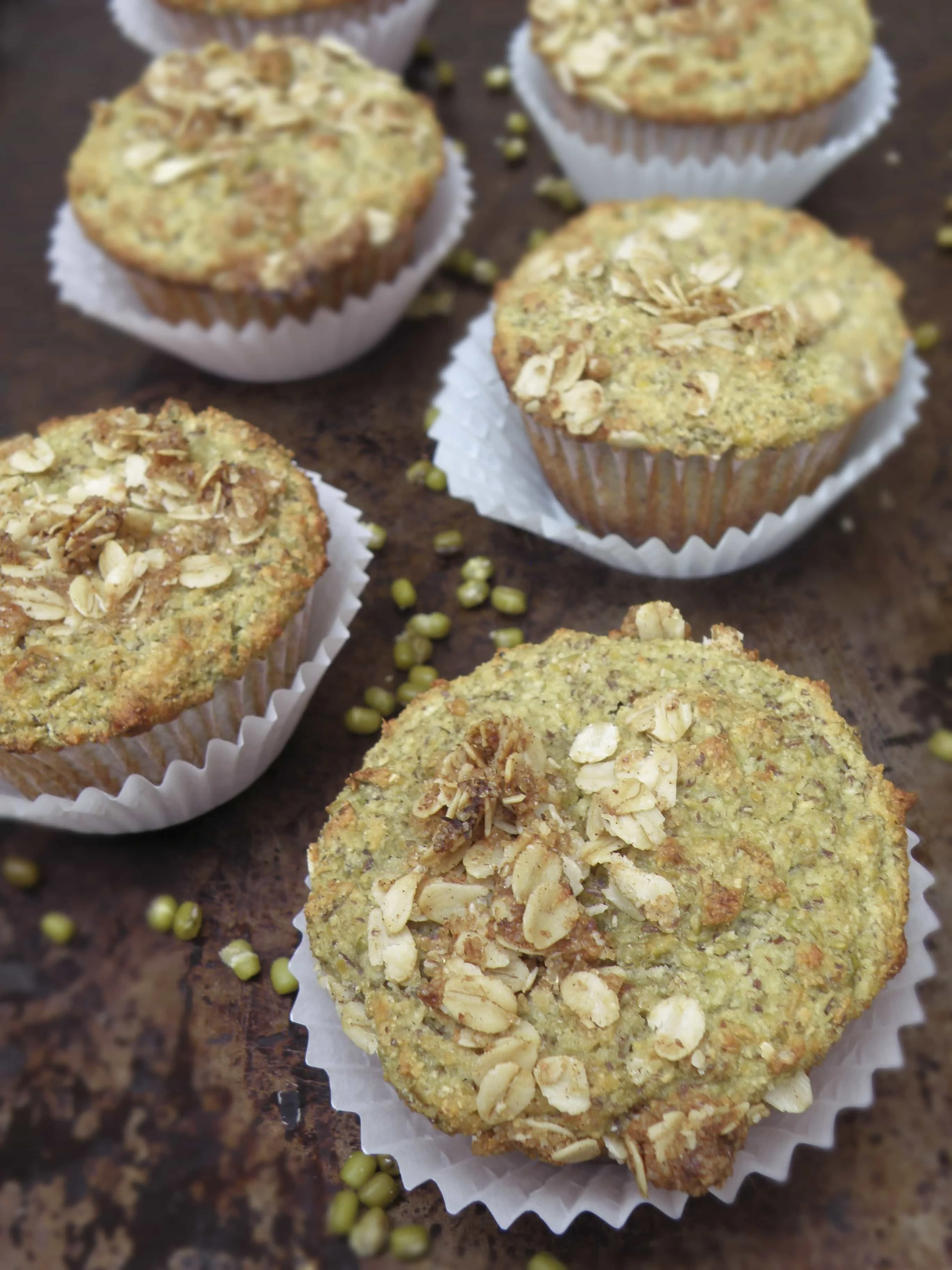 These moong muffins have more raw cane sugar than I normally add to muffins, but the quantity seems to enhance the marriage of pumpkin spice seasoned moong and coconut flour. With Greek yogurt adding moister and an oat-canesugar-coconutoil-topping amping up the "heck yum" factor, these muffins are begging to be baked and devoured!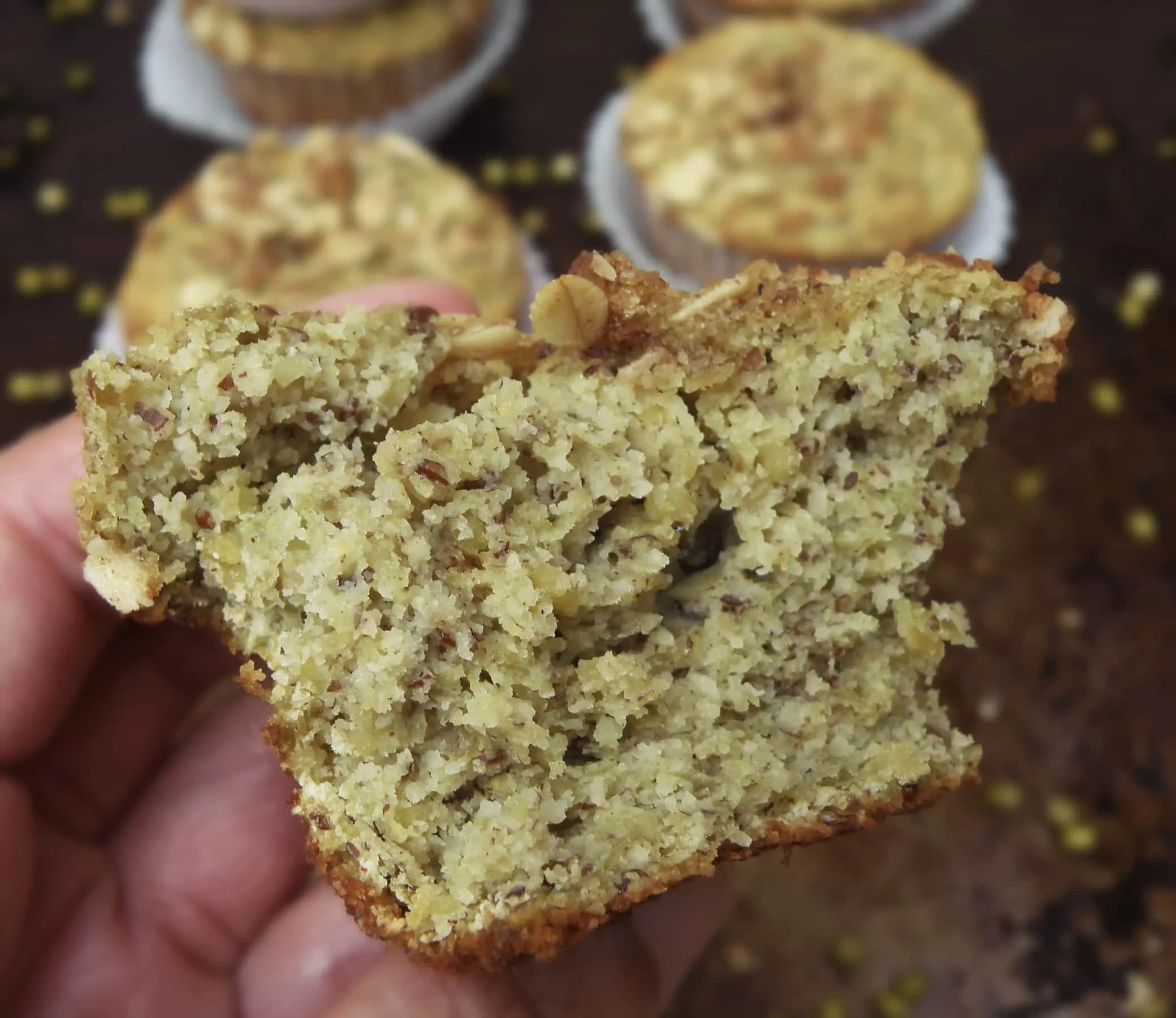 Happy April 1st – These muffins are not my attempt to fool yall! They really are low fat, gluten free moong muffins!
What's your favorite bean?
Have you been "April-fooled" yet?