"This vegan Date Tamarind Tofu Curry has your sweet, spicy and tart bases covered and it is delicious on it's own or with a side of rice or naan.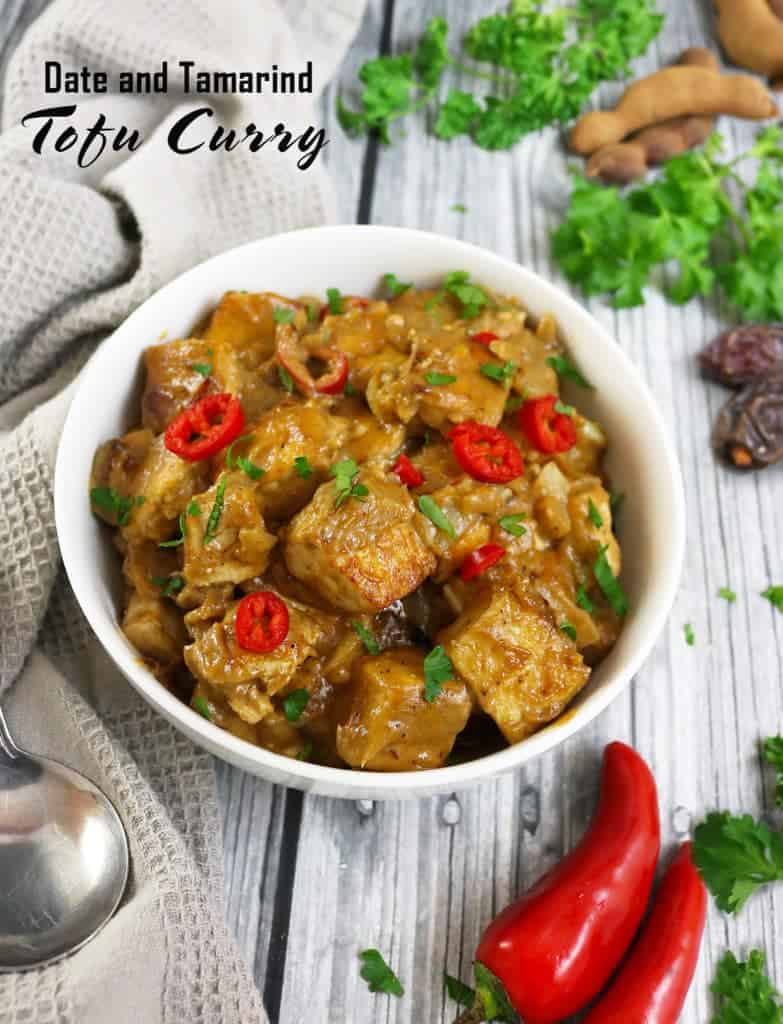 After reading that first line you might be thinking "…delicious on it's own…" Whaaaaat? That tumble really did some damage as who eats curry on it's own?
Some foods are just expected to be paired together like tomato soup and grilled cheese sandwiches or macaroni and cheese or hummus and pita chips or mangoes and chili powder or rice and curry – right?
I grew up eating rice and curry – and, in Sri Lanka, that rice sure was piled on high! But, things have a way of changing.
And…not all change is bad.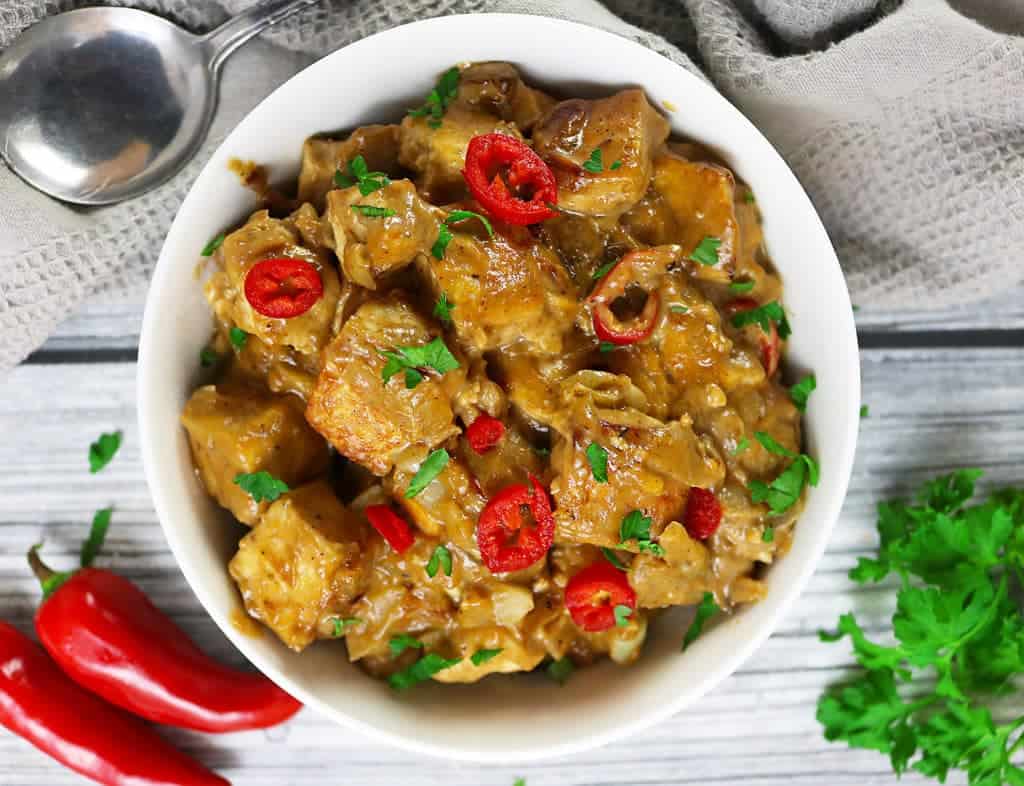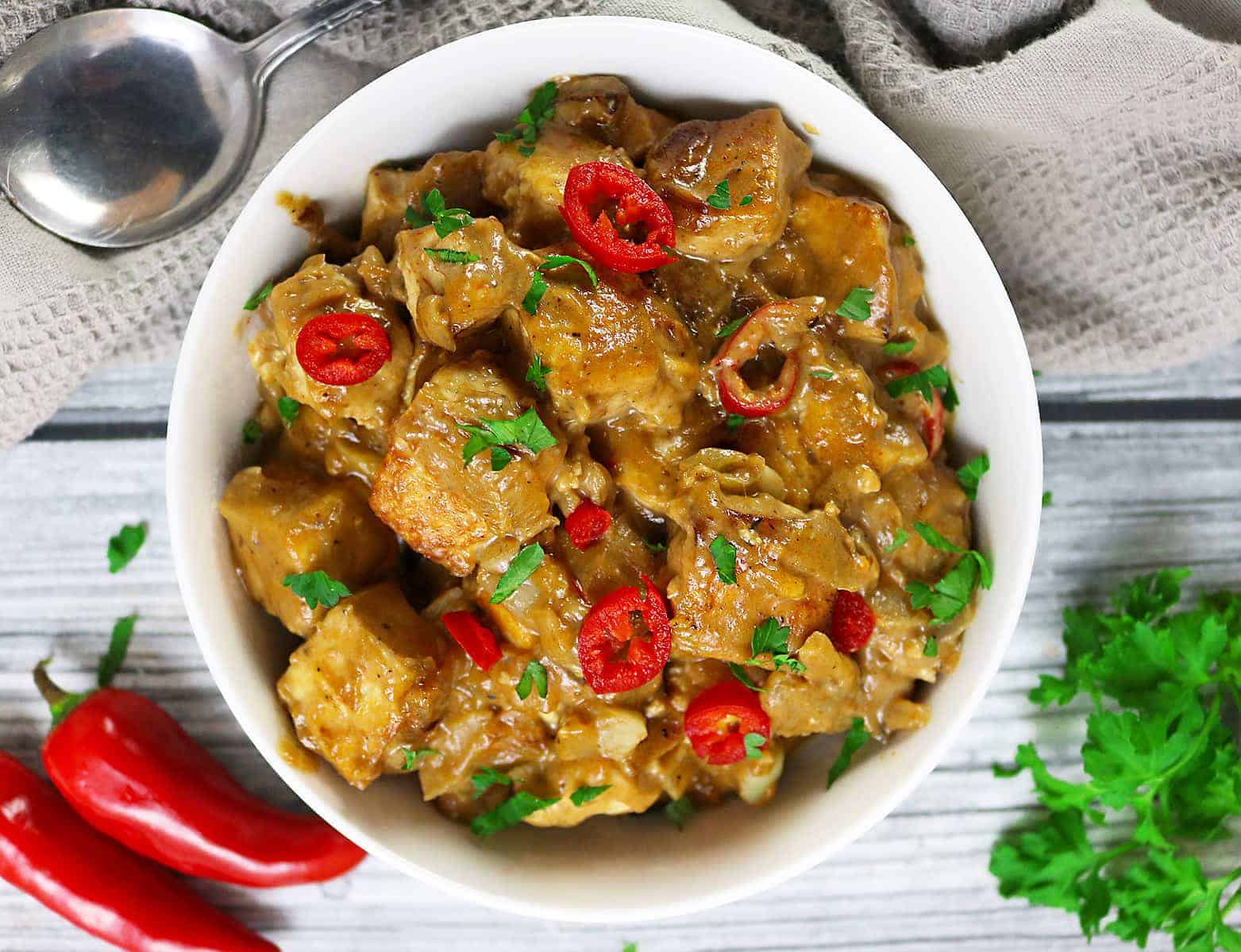 These days when I make a more "gravy" like curry like this Chickpea and Spinach Curry, I serve it with some rice or naan, but, when I make a thicker curry where the curry seems to embrace and latch onto whatever veggie or meat it surrounds, well, those times I grab a spoon and dive right in, or, serve that dry-curry on a bed of greens like I did with this Potato and Salmon Dry Curry.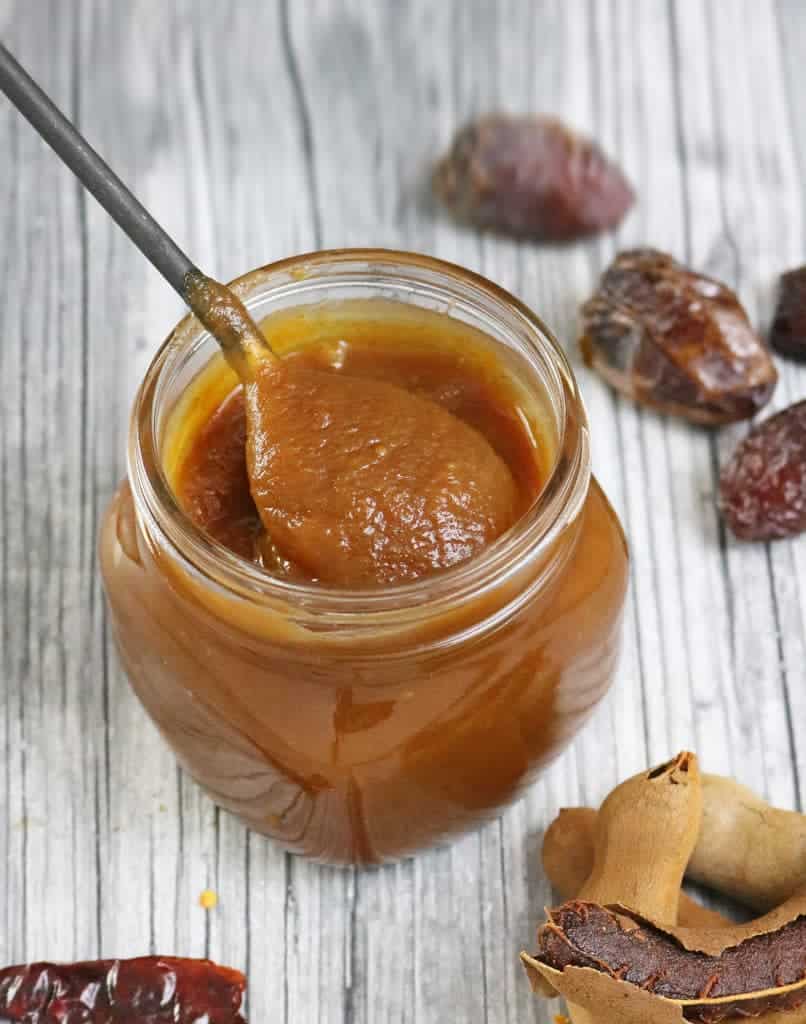 With this Date Tamarind Tofu Curry, my daughter and I grabbed spoons and dove right in!
If you happen to be a fan of the Vampire Diaries, then, you will understand when I say that that Date Tamarind Paste I shared on here recently with some coconut milk went together like Bonnie and Enzo! If you are not – well, then I'll say that this combo was simply dreamy …a little sweet, a little tart, a little spicy, a little creamy, and a whole lotta yum!
Getting back to The Vampire Diaries, my daughter got me hooked on that show and I cannot believe it has only 2 more episodes to go before it is done! As in series finale! Seeing they use to film kinda down the road from us, my daughter and I are going to join in the finale festivities on the square in downtown Covington, Georgia in a few days. But, change…it must happen…
And, speaking of change…
I have a little something to share with y'all – a whole 16 days before it actually happens…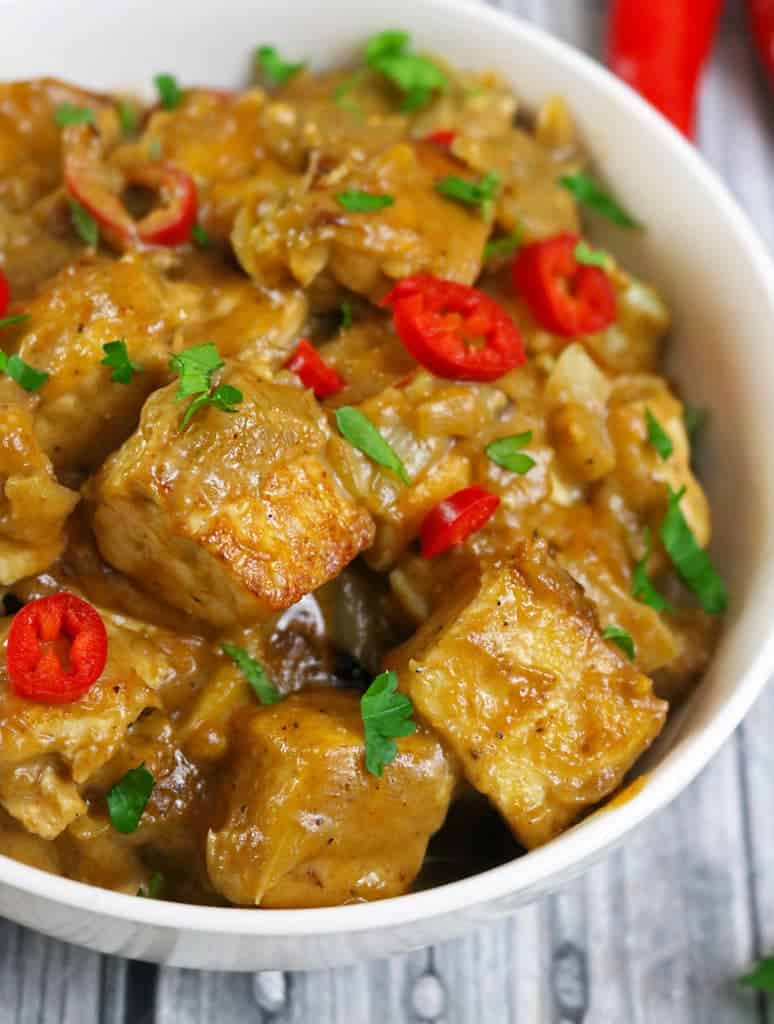 When I started my blog in 2013, it was to be just for fun.
It was to be an online journal of sorts – with run recaps and recipes thrown in.
But…things changed…and, not all change is bad. In fact…some change can be jolly good!
This little space has morphed into a mostly recipe site these days, and, a big source of my income!
So…after much deliberating…
I will be changing my blog name and social handles from Runnin Srilankan (which so many have trouble spelling and finding) to Savory Spin, come March 16th (hence the teaser in my logo above).
The look and feel will remain mostly the same with a few color modifications…but, I figured I'd give y'all a heads up so when y'all landed on here after the 16th and saw "Savory Spin," on the header, y'all didn't think y'all had taken a wrong turn on the world wide interwebs!
Now, getting back to food…what's one of your favorite food combinations?
And…are there any favorite childhood combos that you enjoy eating in a totally different way now?
[Tweet "Simply Dreamy Date Tamarind Tofu Curry for #dinner #savoryspin"]
Dreamy Date Tamarind Tofu Curry
Ingredients
1/2

cup

Date Tamarind Paste

from here https://savoryspin.com/easy-versatile-tamarind-date-paste/

1

onion chopped

4

cloves

garlic chopped

I block extra firm tofu drained well and if you like you can cube it now and then brown it or brown it in block form

I used paper towels, then cube it up and add in to the curry.

1

cup

coconut milk

low fat

1

teaspoon

coriander

Salt and pepper to taste

2

red Serrano Chili Peppers

1 goes into the curry and the other is for garnish

Parsley for garnish

Olive oil
Instructions
Add the olive oil to a pan over medium heat

Add in the onions and let them brown for about 20 minutes - stirring occasionally.

Push the onions to the side of the pan, place the cubed tofu in the middle and cook till tofu is browned - flip the cubes and brown them on the other side too.

Then, add in the garlic and stir well

Add in the Date Tamarind Paste, coconut milk, coriander, and 1 Serrano Chili Pepper and stir till well combined.

Let cook for about 7 minutes and when it starts to thicken, season with salt and pepper to taste, garnish with slices of the other Serrano Chili Pepper and parsley and dig in!
Happy Wednesday Y'all – thank you so much for stopping by – I sure hope you get to try this recipe, you can substitute dried and soaked tamarind for the fresh tamarind I used it that Date and Tamarind Paste, or you can drop me a line and I'll send you a smidge!