Celebrating my birth-week, donating to Save the Children & Adventure Bags and satisfying my chocoholic desires with these easy, 10-ingredient, gluten-free Double Chocolate Muffin Tops!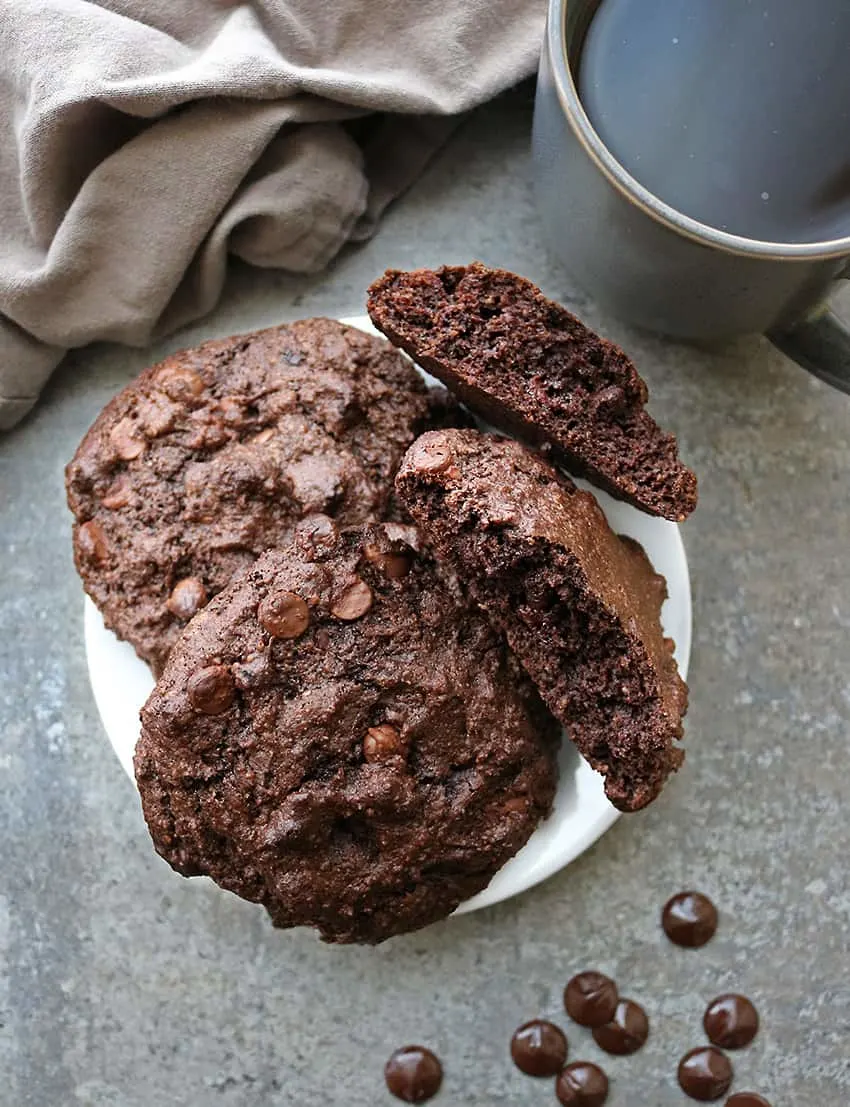 For the last couple of weeks I've been nursing a nasty hankering for ALL the chocolate.
Seeing that this is my birth-week, I figure, what better time than now to indulge that hankering – eh?!
I'm starting the indulging off with these super tasty, super easy, Double Chocolate Muffin Tops.
After having made these lemon blueberry muffin tops, I find myself whipping up muffin tops on those weekend mornings when I'm not particularly motivated to get grooving.
To me, muffin tops are so easy. Most times they can be whipped up with ingredients you have lying around your kitchen. You can keep them gluten-free and lactose free or you can make them gluten-full and dairy-full.
While today's Double Chocolate Muffins are gluten-free and lactose-free, they are indulgent. If you are a chocolate addict lover like me, these are blissful!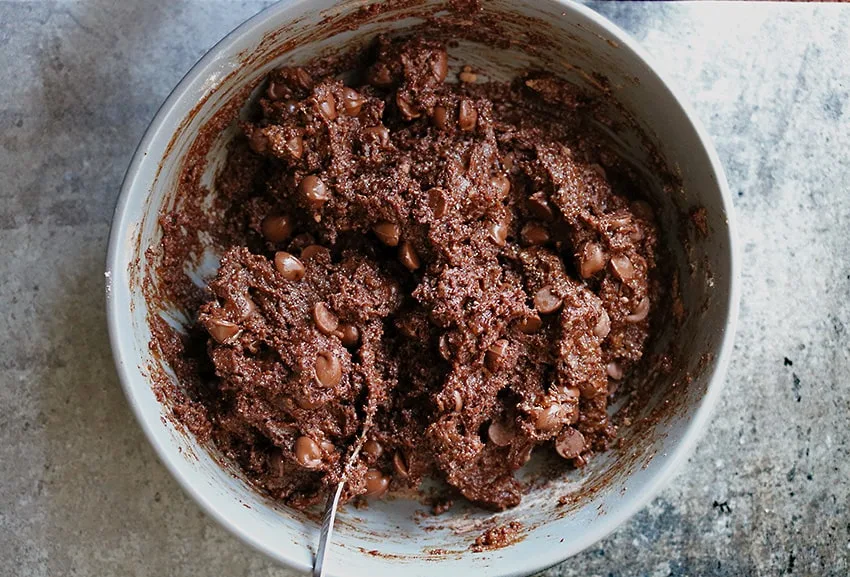 But, to be honest, I didn't just make these Double Chocolate Muffins to kick off my week of birthday indulgence.
Today, I'd like to draw your attention to two organizations near and dear to me. One is Save the Children and the other one is Adventure Bags.
For 100 years, Save the Children has been giving children in the U.S. and around the world a healthy start in life. Helping children with the opportunity to learn and giving them protection from harm. When crisis strikes, they are always among the first to respond and the last to leave. They do whatever it takes to save children, transforming their lives and the future we share. Save the children are always looking for donations and have several fundraiser events that you can check out here.

Like Save the Children, Adventure bags is an organization that strives to give children the opportunity to learn and protection in hard times. Adventure bags strives to place a backpack that has been stuffed with age-appropriate necessities, into the hands of those children who find themselves alone when a parent or guardian are separated from them.
My daughter and I have been walking alongside Adventure Bags since they had their humble beginnings in October of 2011. I have watched them grow from an organization that stuffed a handful of bags with meager staples to an organization that strives to put an adventure bag stuffed to the brim in the hands of displaced children in over 121 counties in Georgia.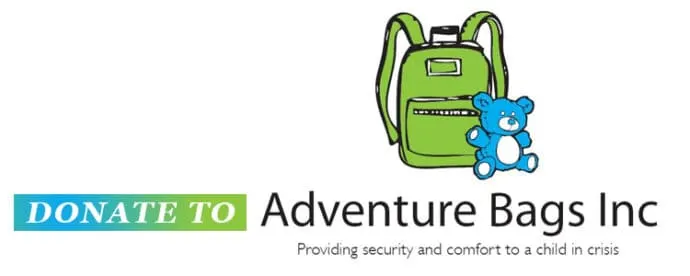 Adventure Bags is always looking for donations. You can donate cash or donate items they have listed here to their doorstep via Amazon. If you happen to be in the Atlanta/Winder area, they are also looking for volunteers to help stuff their bags.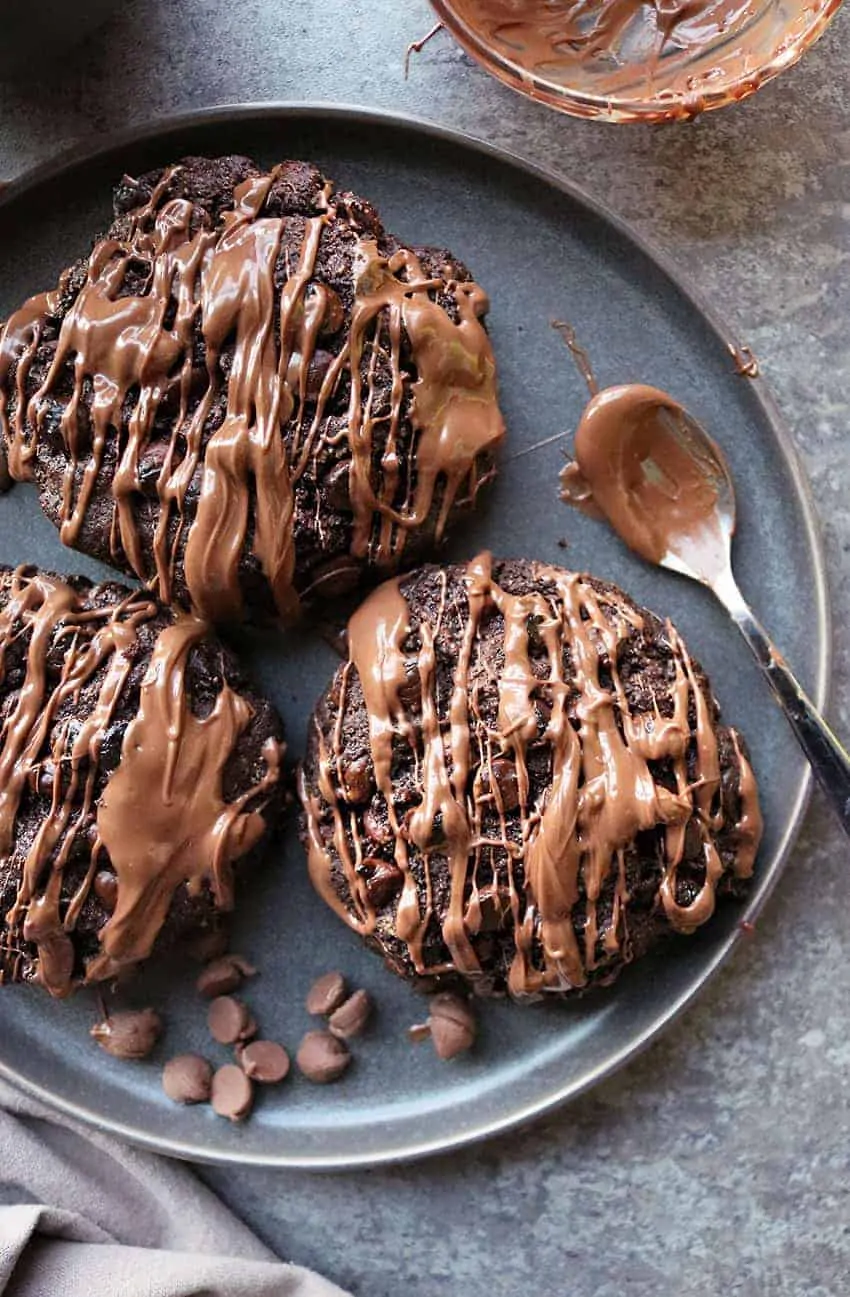 Thanks so much for stopping by during my birth-week and for any donations made or to be made. Either way, I hope you enjoy these Double Chocolate Muffin Tops as much as my daughter and I did.