This shop has been compensated by Collective Bias, Inc. and its advertiser. All opinions are mine alone.
#WhereFunBegins #CollectiveBias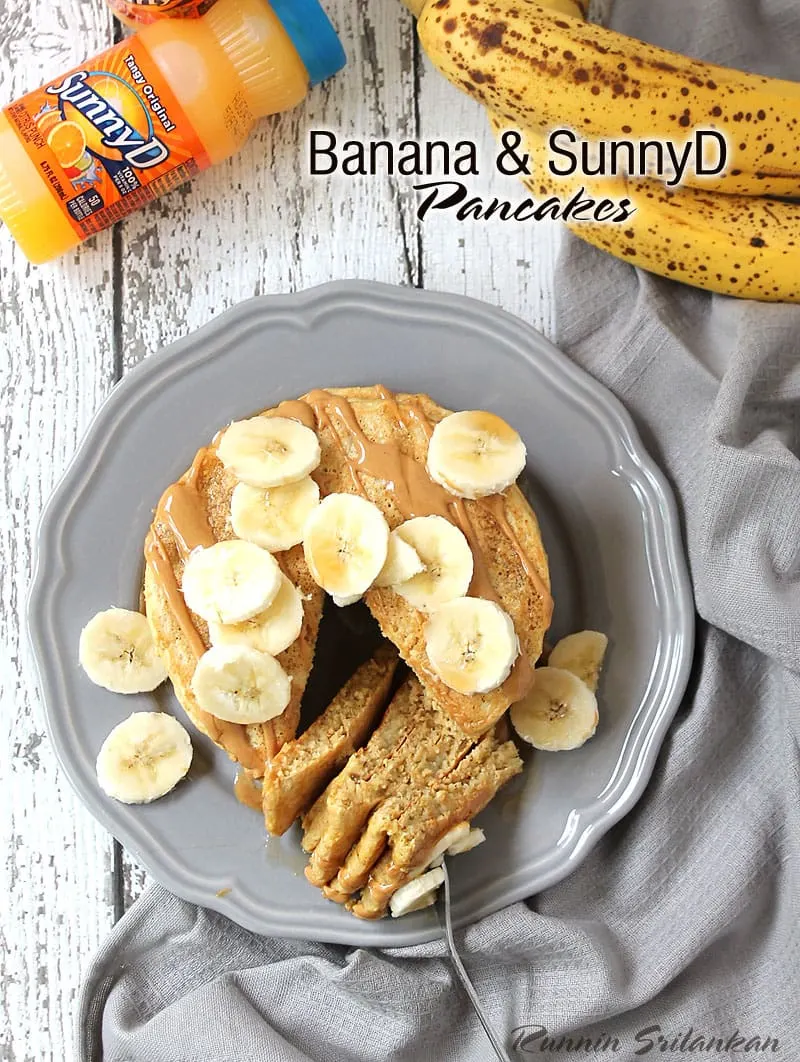 I think I've said this before, but, I have to say it again – I simply love pancakes!
From Chocolate Lentil ones to Green Smoothie ones, I adore them in a big, huge way!
After my first lesson on "compound words" back in the day – when I was a young 'un, my mind began to churn and I started to think that "pan-cakes" were simply cakes made in a pan – true, my mom's pancakes were always rolled up with a coconut and cardamom stuffing, but, it was hard to argue with my 6 year old reasoning skills back then.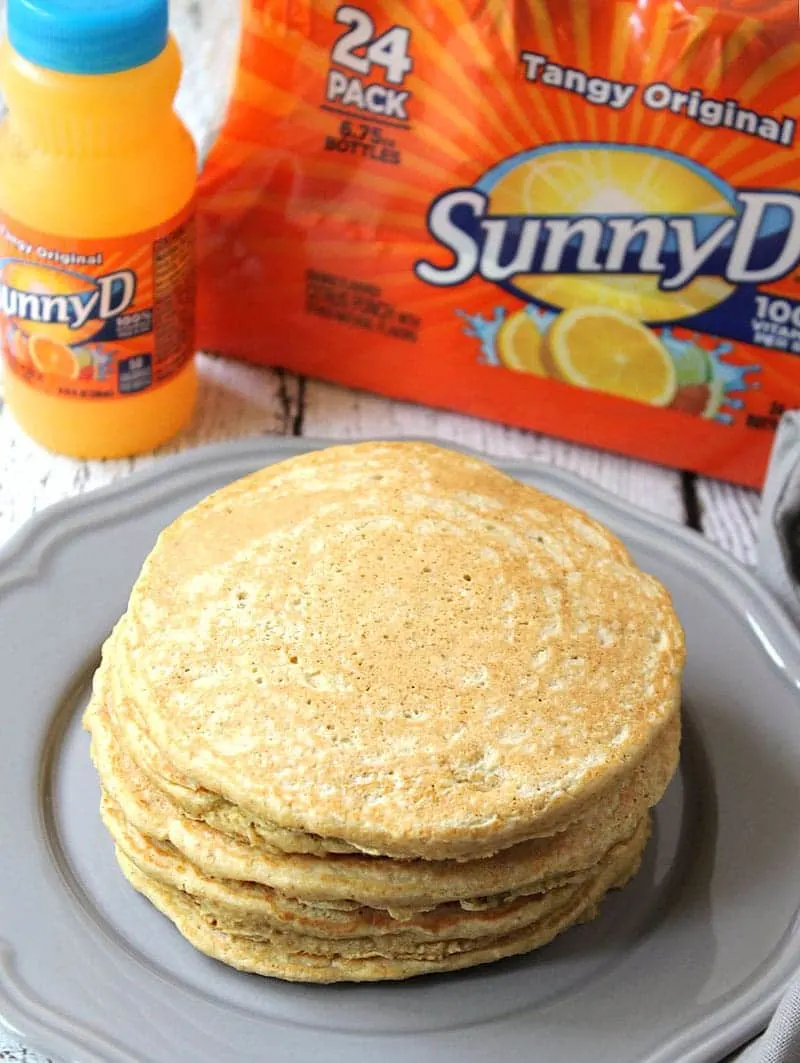 When my daughter was 6, she went through a similar dilemma after her first lesson on "compound words" – she managed to convince herself that I was "par-anoid". Now, true, I was (probably still am) THAT parent that was a tad bit over-protective. But, she somehow came to the conclusion that "par-noid" meant "a parent who was being annoying"! When I found this out, I had to ask her what made her think this way, to which she replied "Mommy, you don't share any extra SunnyD with my friends when we are on the playground – you drink it ALL – and THAT's annoying"! Seriously – you think they (your children) are not paying attention – but they annoyingly watch everything you do!
Maybe I was feeding her too many pancakes…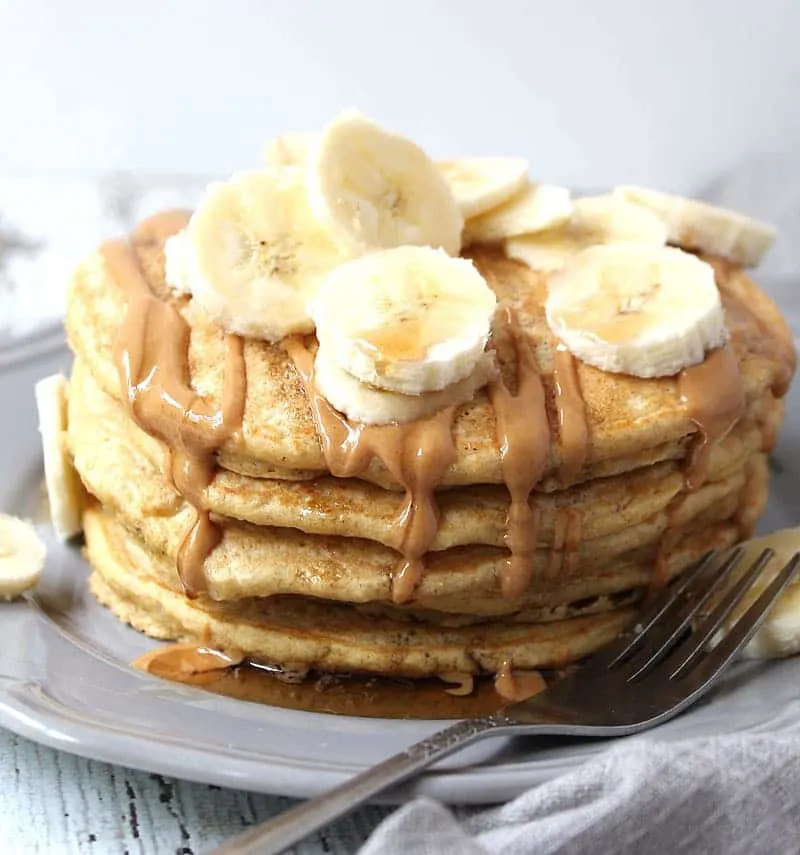 Sometimes, it's still hard to shake off those 6 year old reasoning skills! Both mine and my daughters'!
So, in honor of our 6 year old selves, I chose to combine my love of pancakes with her love of SunnyD – or, wait, is that my love of SunnyD?! Nevermind – clearly my reasoning skills now cannot stoop to my reasoning skills back then, especially when pancakes that taste as good as these and are as fun to make, are lying around.
When I say these pancakes are easy – they are so easy, you can get your 6 year old child (or children) involved in mixing the ingredients up – but, y'all might not want to let y'alls 6 year old selves do the flipping…or maybe y'all do…heck, it would be a whole lotta fun! 😆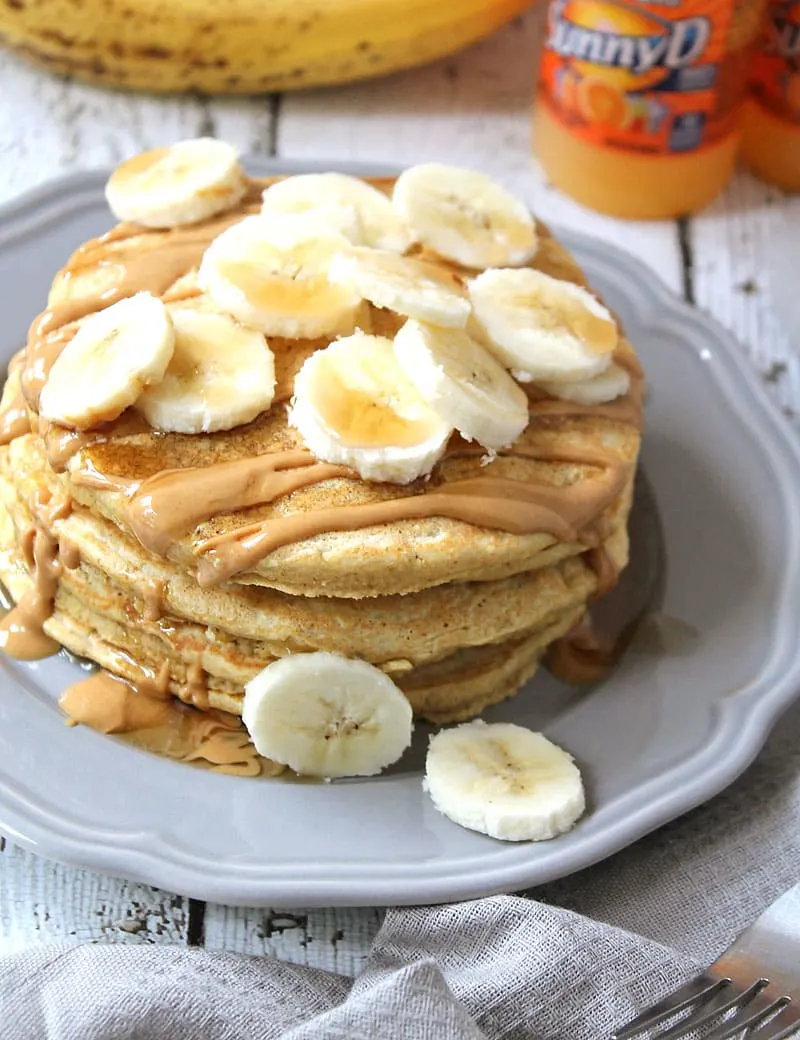 These Banana Pancakes with SunnyD are gluten free, and involve one mixing bowl, one spatula, one pan, one flipper and one fun-loving mixer! These are perfect for a weekend breakfast – maybe even Mother's Day Brunch this weekend!?
Easy & Fun SunnyD Pancakes in SEVEN steps:
First – You gather your ingredients: 1 1/4 quick cooking oats, baking powder, salt, 1 teaspoon vanilla, 3/4 cup SunnyD, 1 Banana, and 1 egg
Second – You dump the oats into a blender of food processor and pulse it till it's "flour like" (now, you could use oat flour, but that stuff isn't budget friendly to me so I just use DIY Oat Flour)
Third – You grab a bowl and mash a banana in it
Fourth – You place ALL the other ingredients in it, and make sure they are all mixed up well
Fifth – Grease up a pan and start dropping 2-3 tablespoons of batter onto it – let it cook for 2-3 minutes on a low-medium flame (each stove varies)
Sixth – Flip
Seventh – Top your stack with some drippy peanut butter and syrup and bananas and ENJOY with some SunnyD!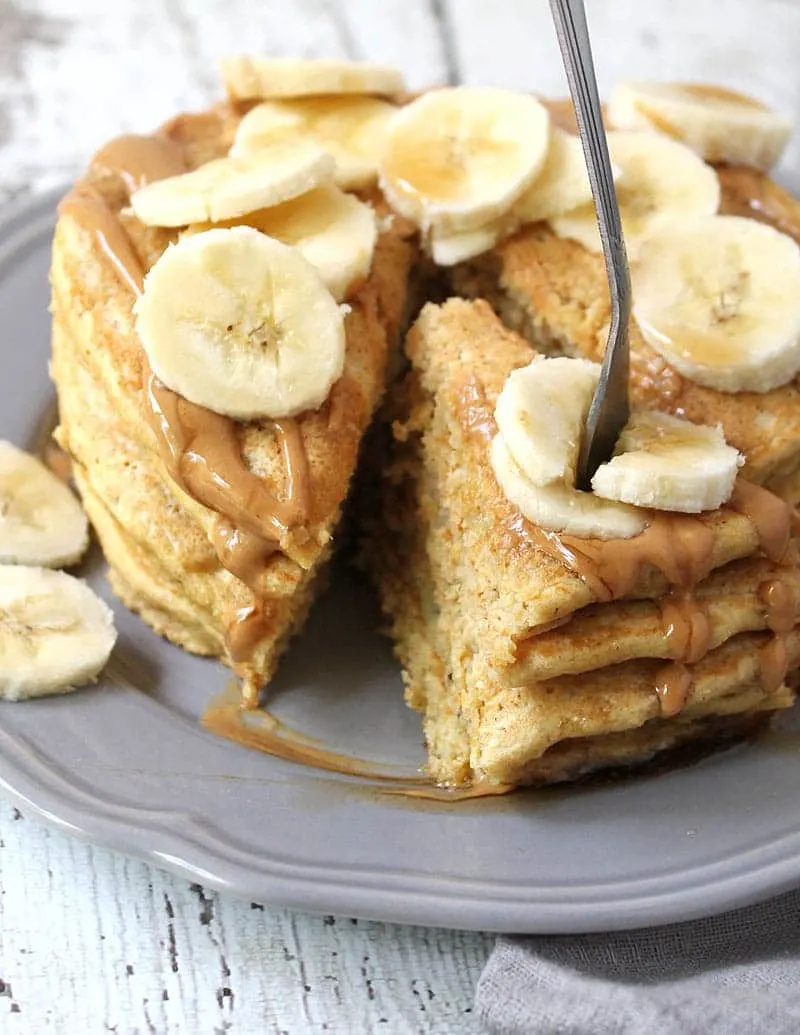 I picked up a case of SunnyD off an endcap near the refrigerated section at my neighborhood Sam's Club (at new Rollback price which is valid until the first week of August) so this time I would have enough to share with my daughter's friends!
[Tweet "Easy SunnyD Pancakes @Samsclub @SunnyD #WhereFunBegins #ad #cbias @RunninSrilankan"]

Be sure to check out more fun in the sun with SunnyD at sunnyd.com
And, connect with them on Twitter & Facebook
When I say SunnyD – what memories come to mind? Have y'all every used SunnyD in pancakes before – instead of milk?