These delicious Carrot Pineapple muffins also happen to be gluten and dairy free!

This shop has been compensated by Collective Bias, Inc. and its advertiser.
All opinions are mine alone.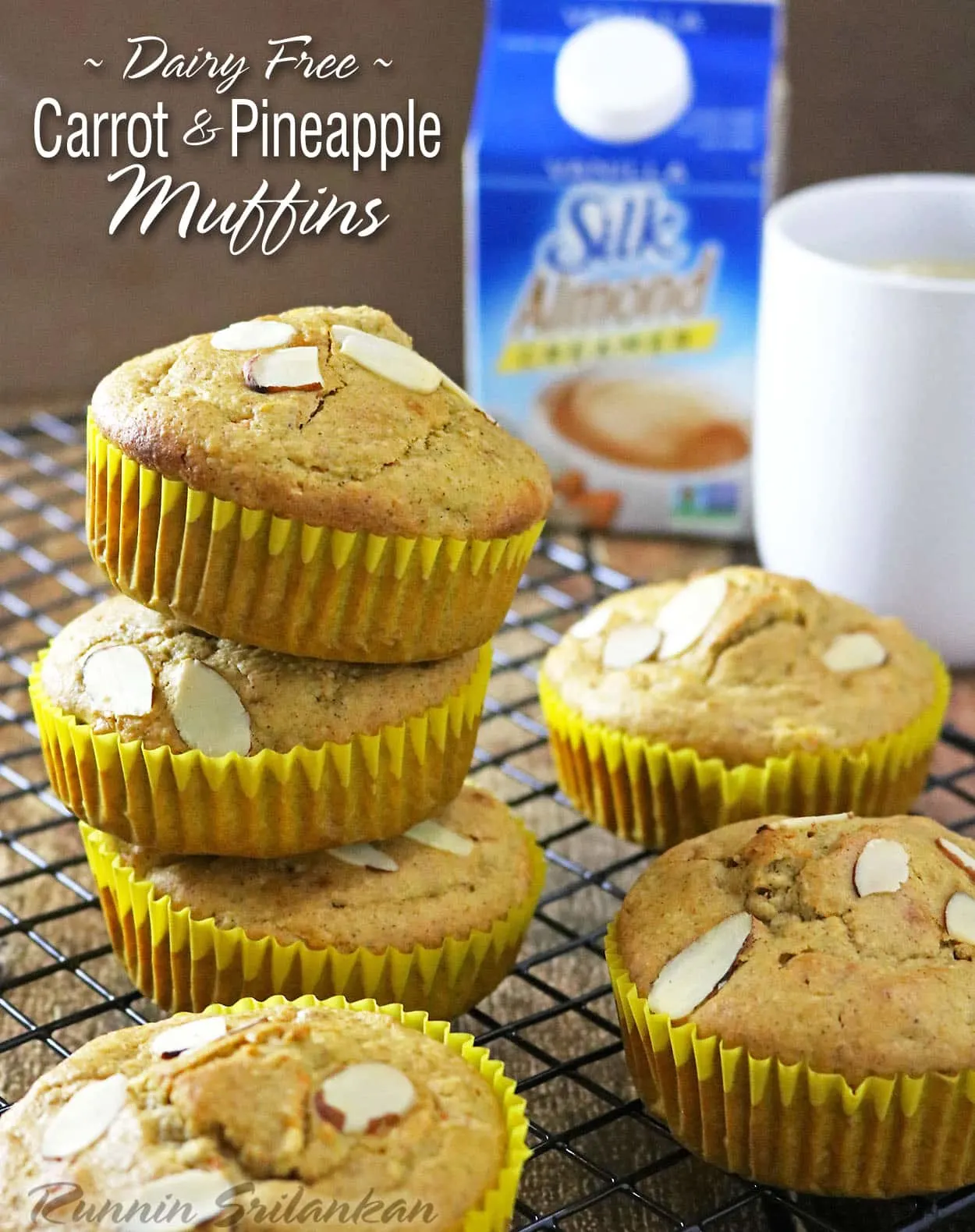 When my daughter was around 5 years old, (and heavily into Harry Potter), we decided to head east to Abu Dhabi to visit my parents. Back then, my mom and dad hadn't joined us here in Atlanta yet and we decided instead of them coming to see us like they often did, we would go visit them.
Now, Abu Dhabi is quite a bit different from Atlanta culturally – and I painstakingly explained to my daughter that quite a few people dressed differently there. I used drawings to explain the "dishdāshah" or "thobe" that was worn by a lot of the men there, but I clean forgot to tell her about the head-to-toe black "burka" a lot of the women wore.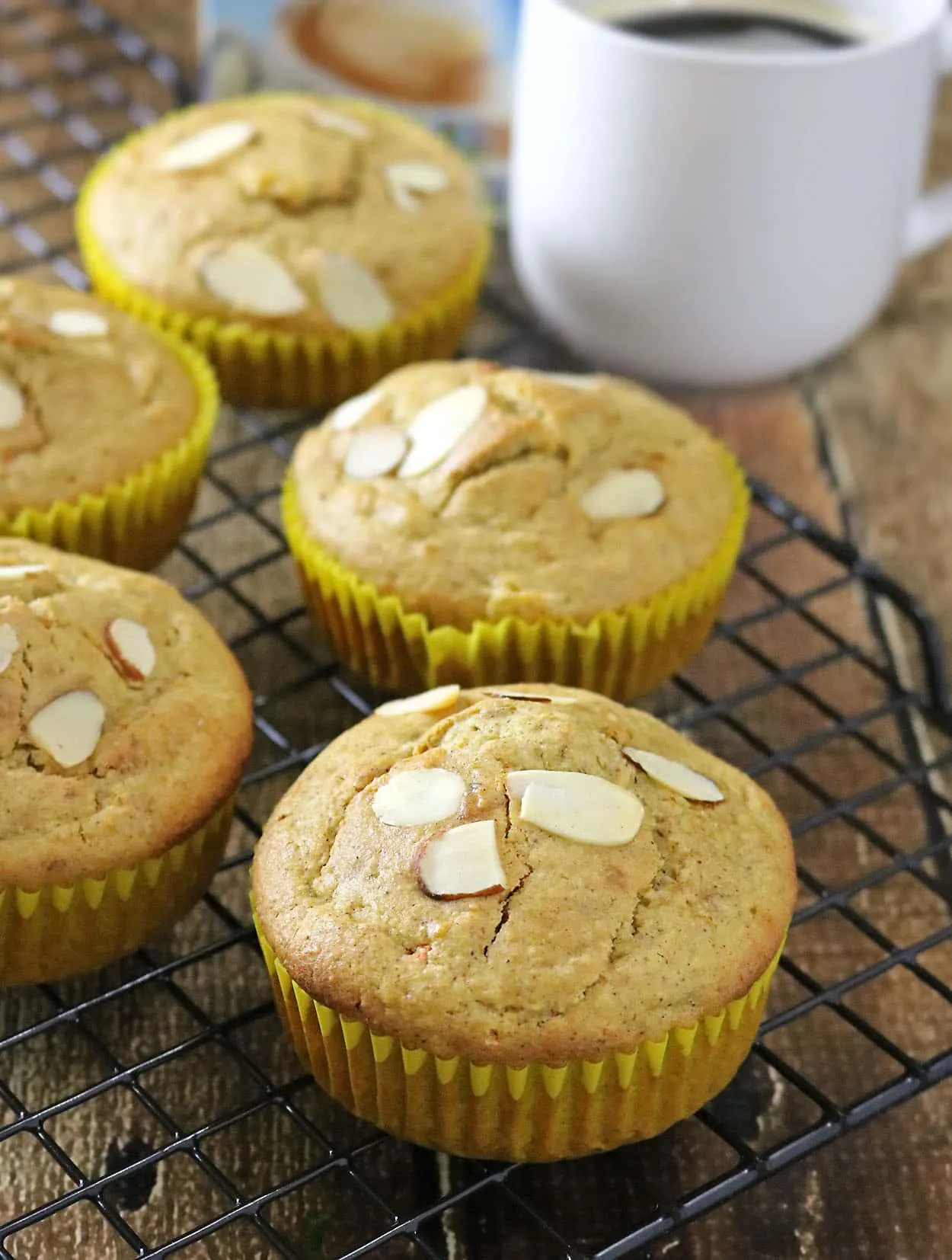 Well, after we landed and passed through customs, we came across a group of ladies who were in "burkas" and my daughter took one look at them, and yelled "mommy dementors!" – then she proceeded from then on to be obsessed with finding herself a burka that fit – guess you know she was team-dementor from then on! I finally found her one made with silk – and she wore that till it didn't feel like silk anymore!
Speaking of silk … the other Silk popped into my head. You know the other Silk® as in Silk® nut milks and creamers and the like.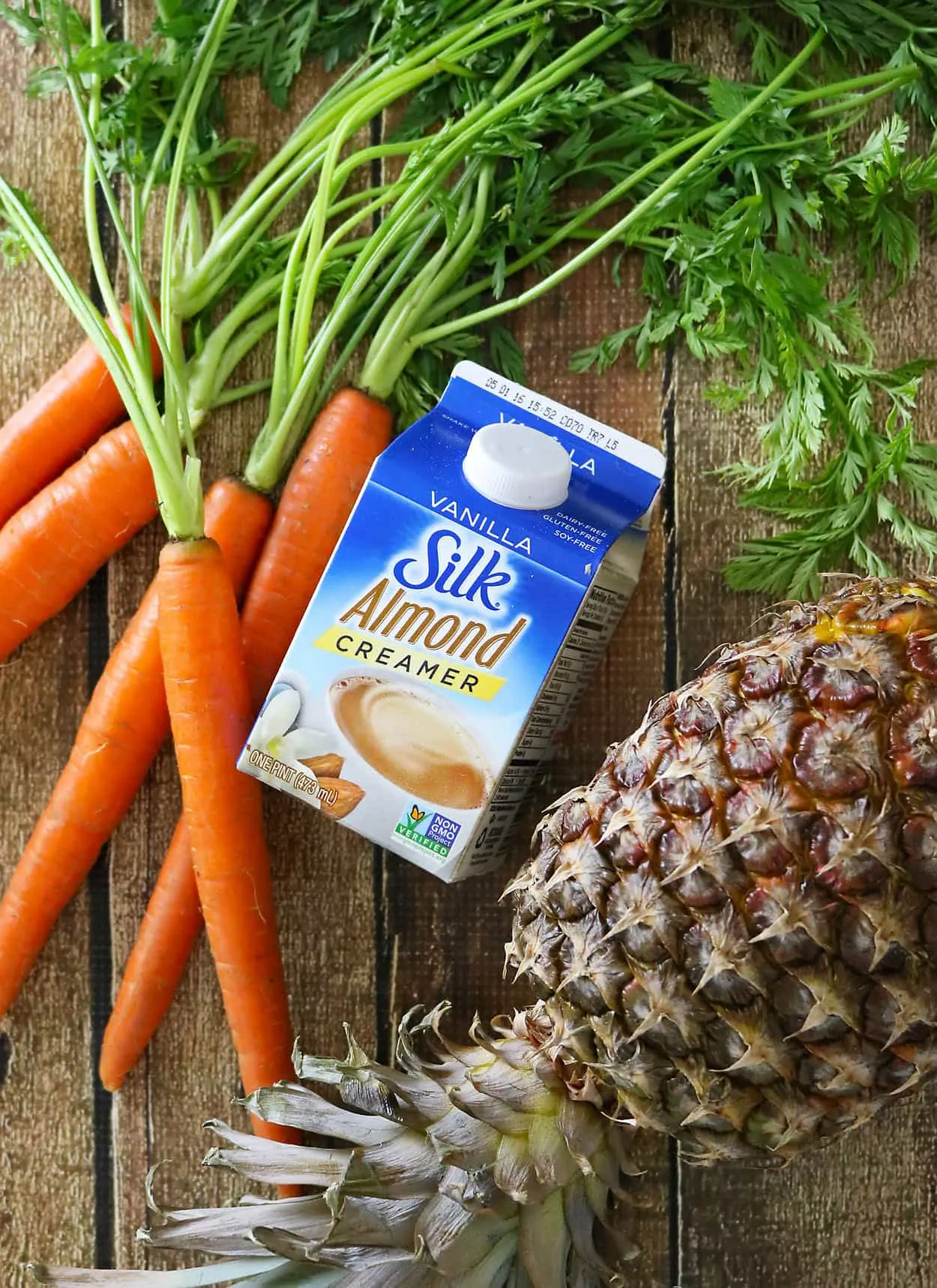 Silk products are a favorite in our house and recently when I was rummaging through the creamer/milk section of Walmart, I ran into Silk Vanilla Almond Creamer and had to bring it home to try in my morning cuppa.

Silk Creamers are free of dairy, lactose, gluten, casein, egg, and peanuts, and contain absolutely no artificial colors, artificial flavors, cholesterol or saturated fat. And – Silk® Vanilla Almond Creamer also happens to play a role in these muffins.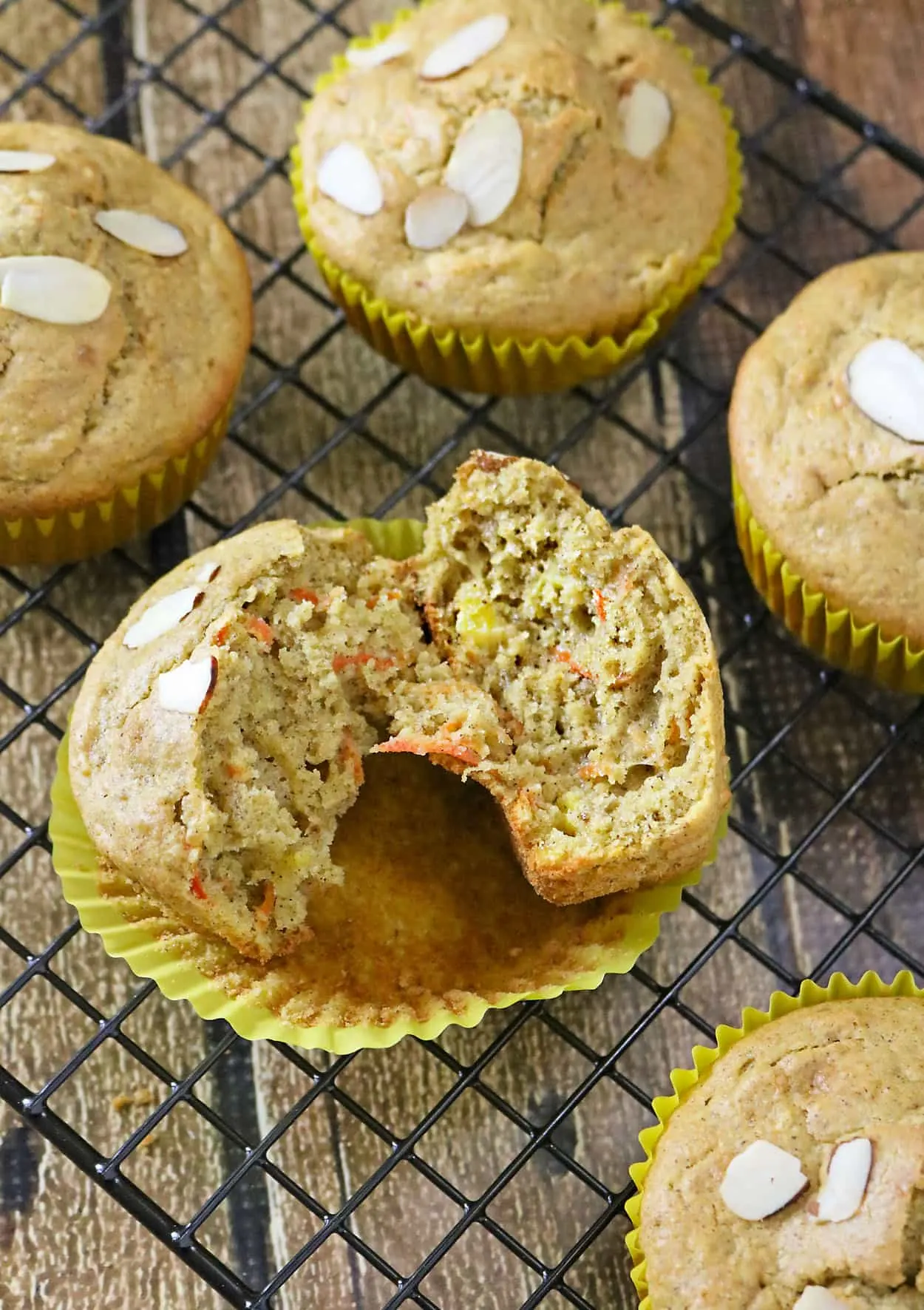 You see, I used Silk creamer instead of milk in these gluten-free, lactose-free, Carrot Pineapple Muffins with shredded carrots and chunks of fresh pineapple in them. I sure do hope you make a batch and enjoy them with your cup of coffee – preferably flavored with Silk® Creamer!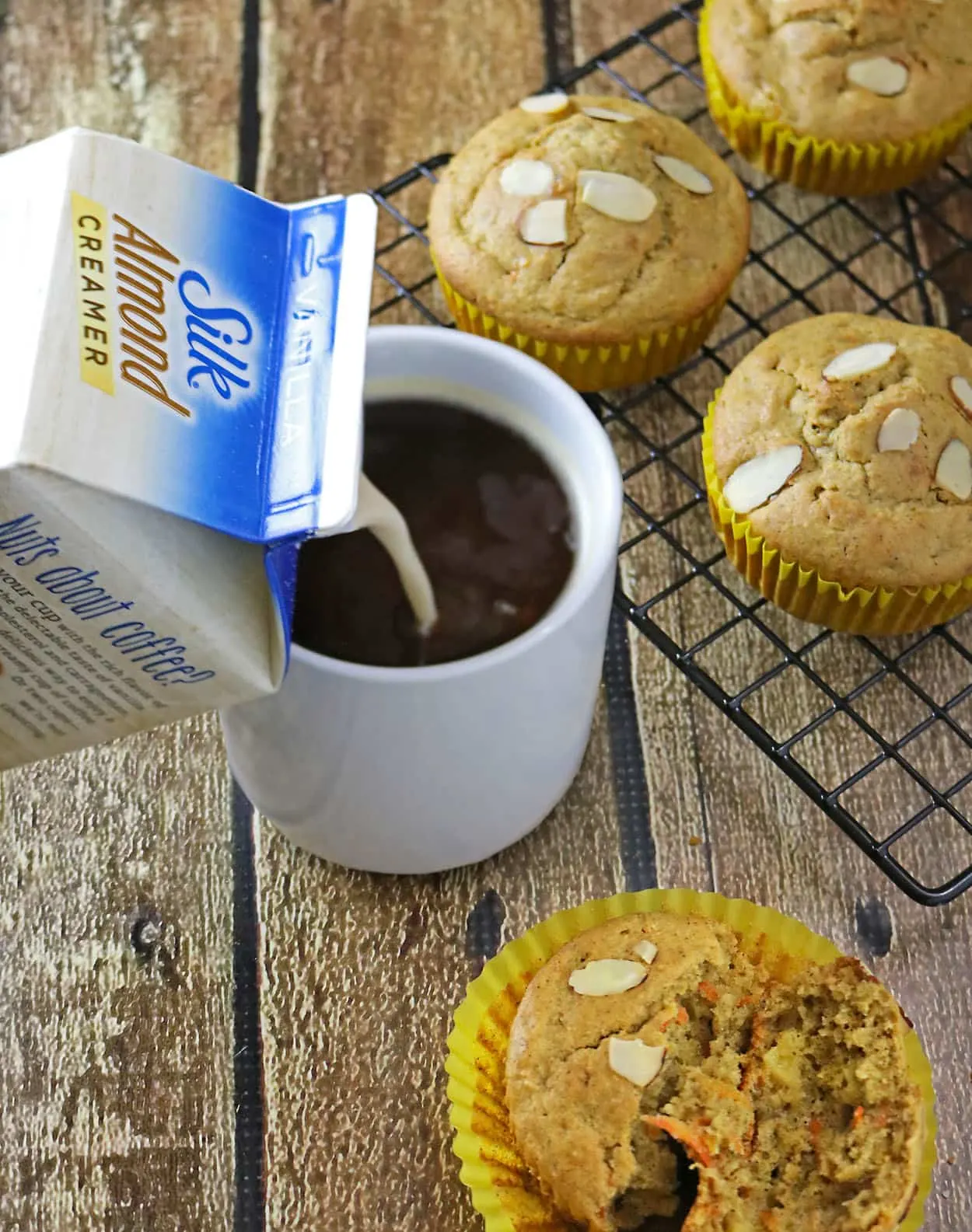 Silk® Creamers come in 3 flavors:
Silk® Vanilla Almond Creamer brings nutty flavor, a hint of vanilla and subtle sweetness, totally dairy-free.
Silk® Caramel Almond Creamer joins nutty flavor and the luscious taste of caramel, totally dairy and cholesterol-free. It's a delicious way to enjoy a creamy cup of coffee.
And, Silk® Hazelnut Almond Creamer brings nutty flavor and subtle sweetness, totally dairy and cholesterol-free. Enjoy the taste of the irresistible creaminess.
Have you tried Silk Creamers yet? They sure are the perfect everyday creamer for your daily cup of coffee!