Aromatic, heavily spiced, this Srilankan Potato and Cashew Curry is delicious with a rice pilaf or quinoa biryani.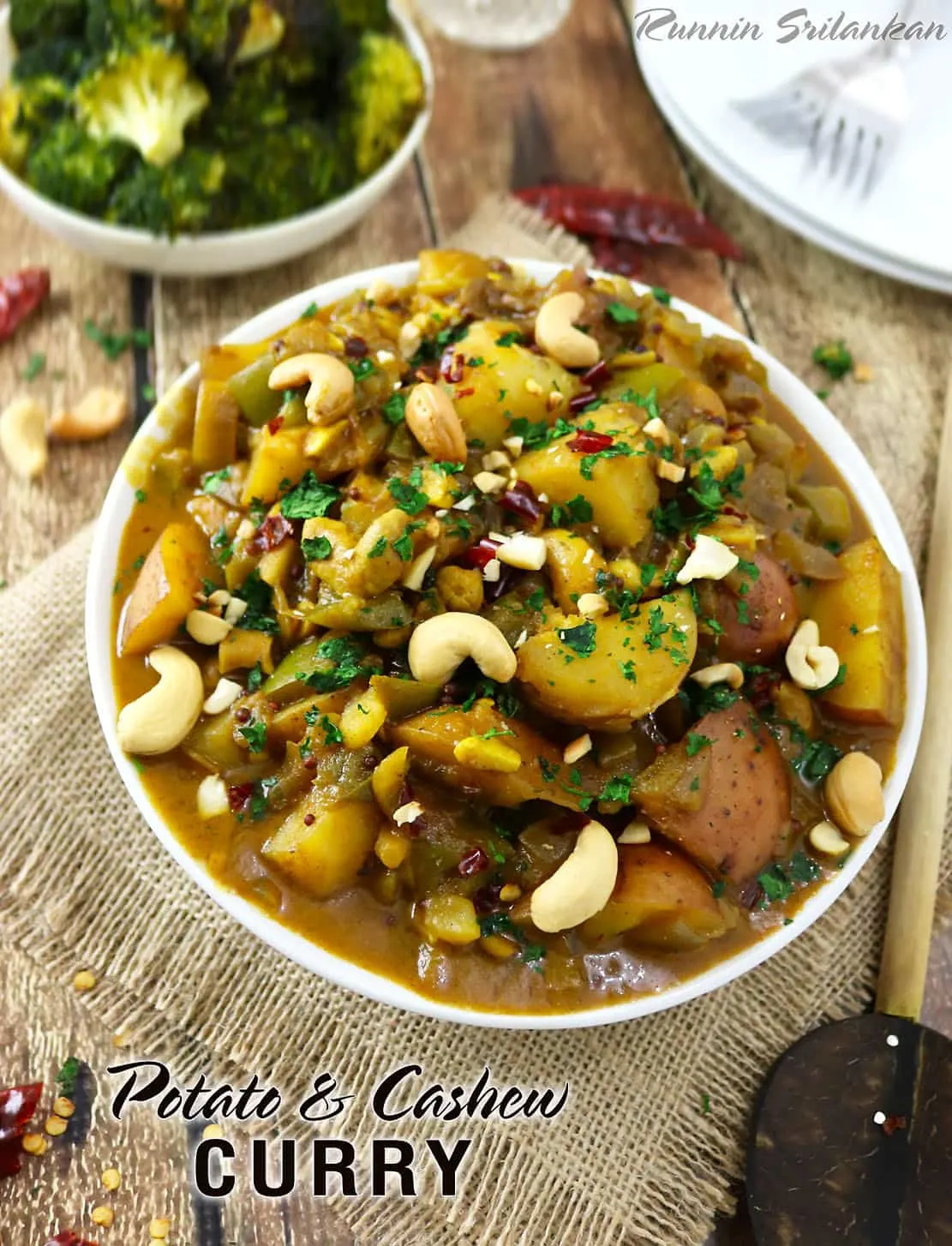 From National Italian Food Day to National Carrot Cake Day to National Pistachio Day, February seems to be filled with Food Holidays.
Now, I am usually that person that finds out about a Food Holiday the day after it starts trending on social media – but, when I heard that February was National Potato MONTH – well, I couldn't resist celebrating! I mean – it's a whole month – so I cannot really miss it right? Then again, seeing that it IS the 26th of February – I guess I almost did?!
A friend of mine swears by the humble potatoes calming qualities. As for me, I just plain adore potatoes as evidenced from these Bacon and Egg Potato Skins to these "Ala Thel Dala" to these Potato & Bacon Pancakes that have popped up in this little space of mine.
As we are celebrating National Potato Month, I figured I would feature my version of another one of my mom's infamous curries: Sri Lankan Potato & Cashew Curry.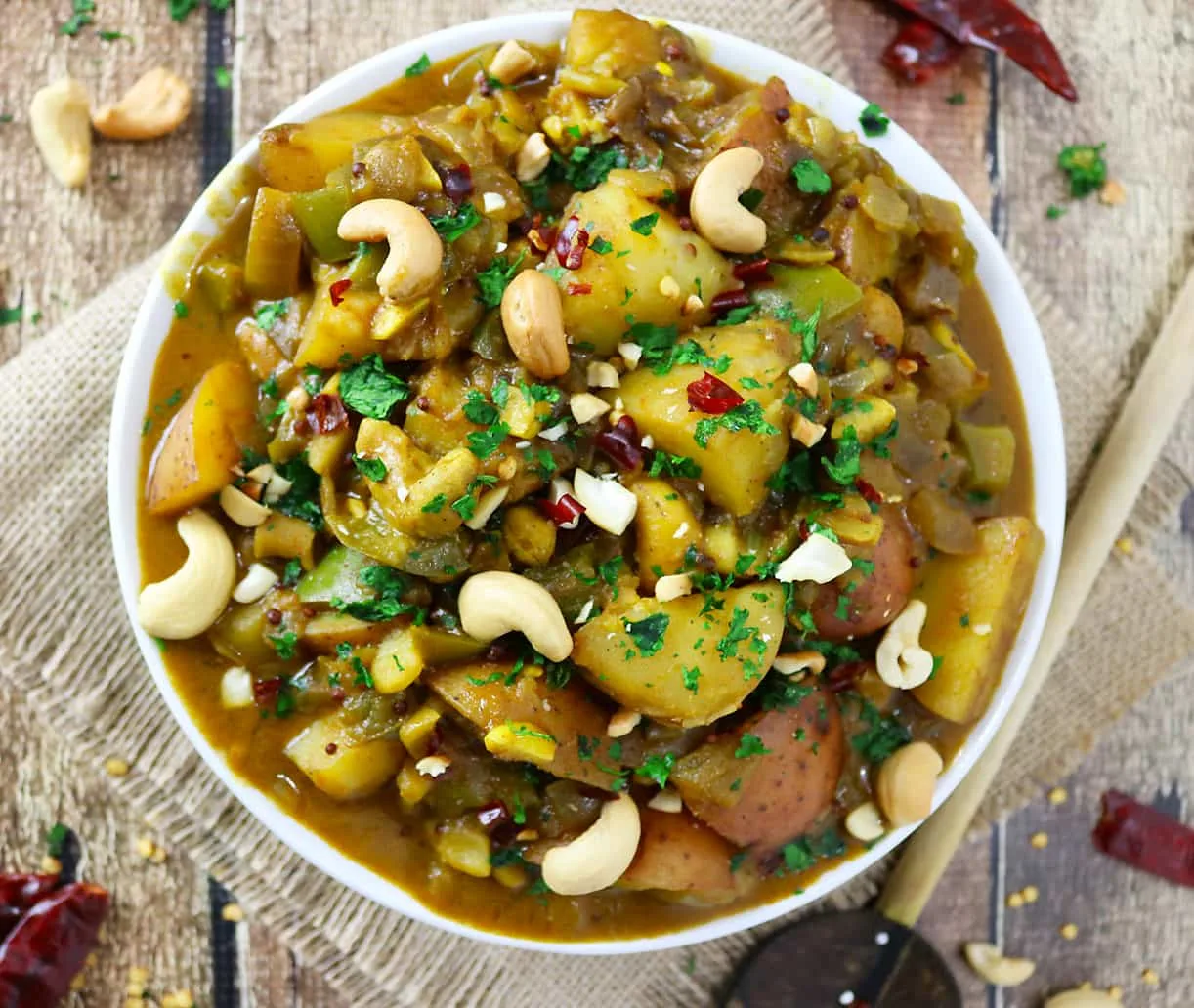 From fries to baked potatoes to curries to sautees, potatoes sure are a versatile little spud but, contrary to popular belief, potatoes are quite nutritious and filling.
They are naturally gluten-free, fat-free, and come jam-packed with Vitamin C, Potassium, Vitamin B6, and Fiber. I also found out that Potatoes are considered a "resistant starch".
Of course, I had to look up what a "resistant starch" was and found out that resistant starches are those foods that are basically resistant to digestion, functioning almost like a soluble fiber.
Resistant starches have been touted for a plethora of health benefits, some of which are: improved insulin sensitivity, lower blood sugar levels, reduced appetite and various aspects of gut health; so – what do you say we get our potato on and enjoy this aromatically spiced, potato and cashew curry?!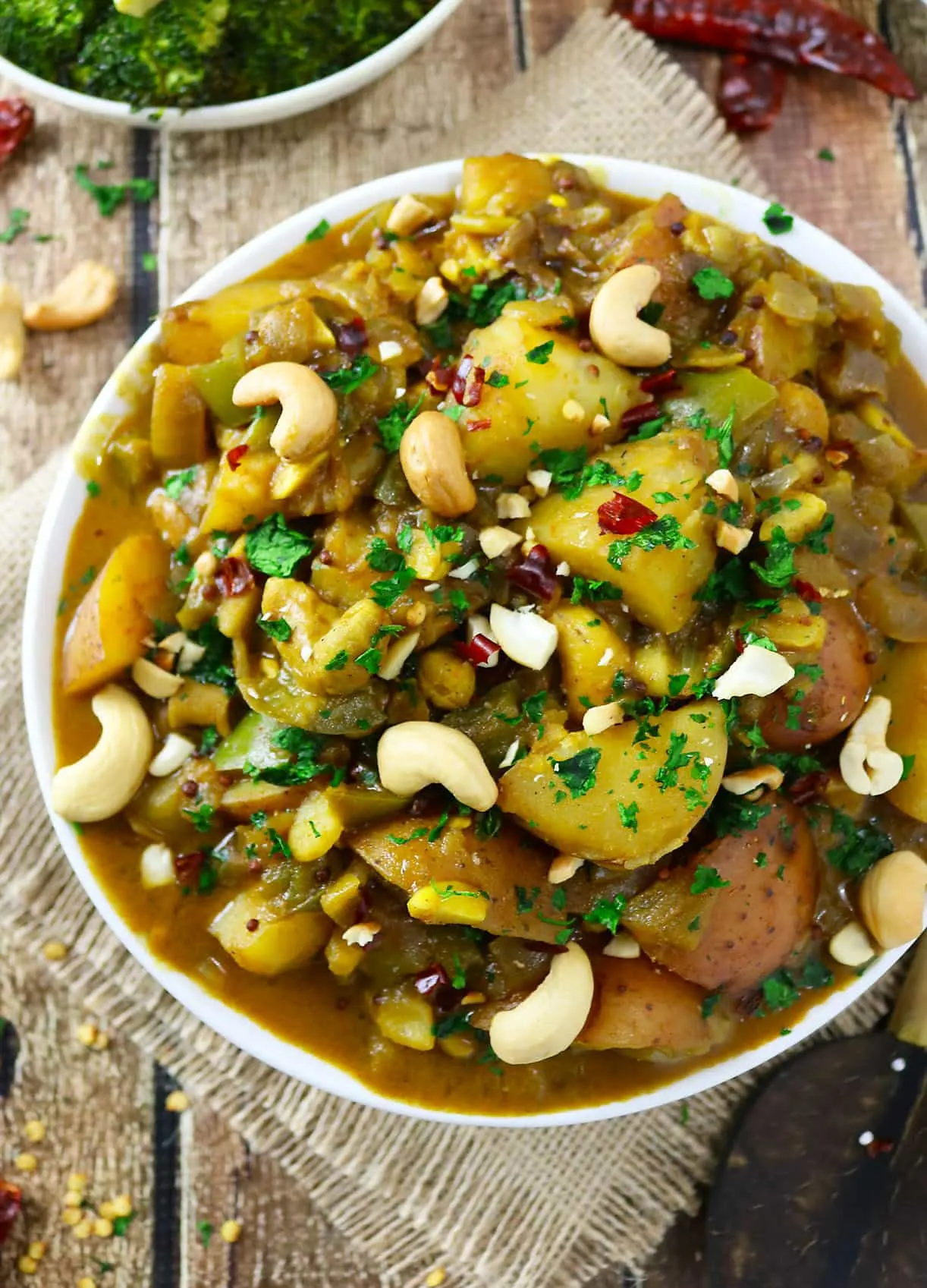 This post was sponsored by Honest Cooking and their partner, The United States Potato Board. As always, all opinions, potato love and recipe are my own. The United States Potato Board happens to be the nation's potato marketing organization. They provide inspiration, information, tools and education to potato lovers all over the world. So, please join me in connecting with them on Facebook, Pinterest, and Instagram.