This Spicy Sweet One Pot Mango Chicken Veggie Dinner was delightful to enjoy ~ with sweet mangoes and slightly caramelized onions and spicy jalapenos balancing each other out, this can be enjoyed alone or with a side of quinoa or rice.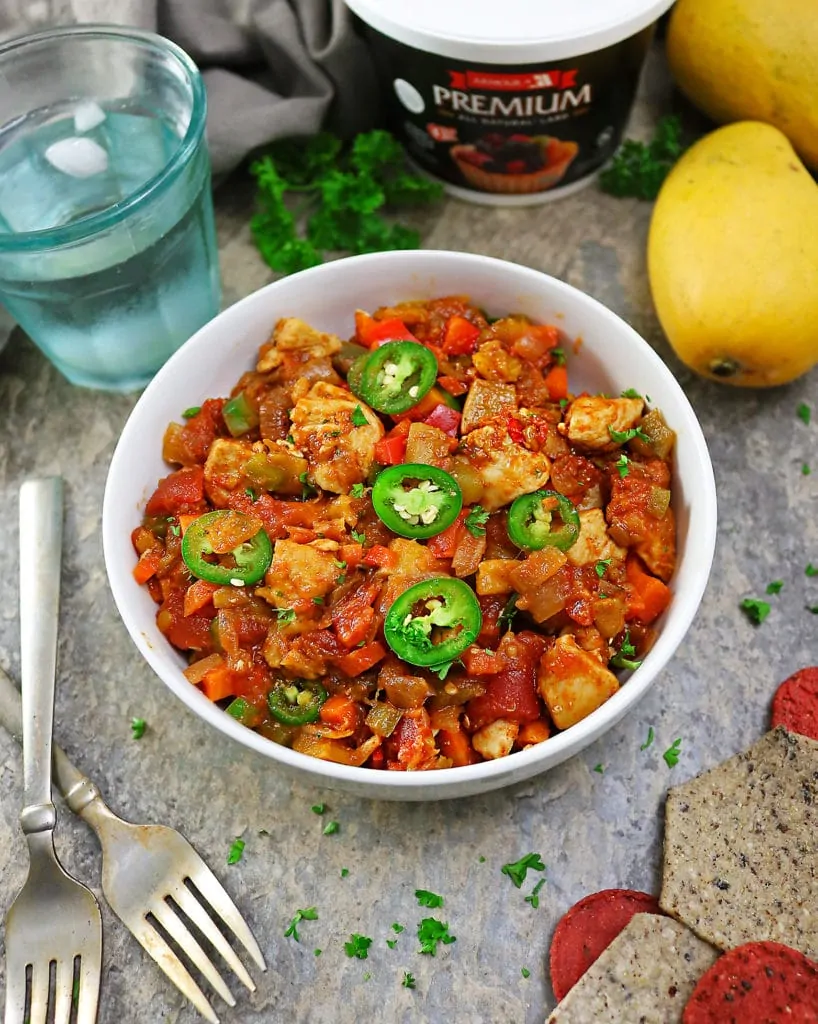 Last week we started a new tradition in our home. Though, seeing we have only done it twice in the last two weeks, I'm not even sure it technically qualifies as being a tradition …buuuuut…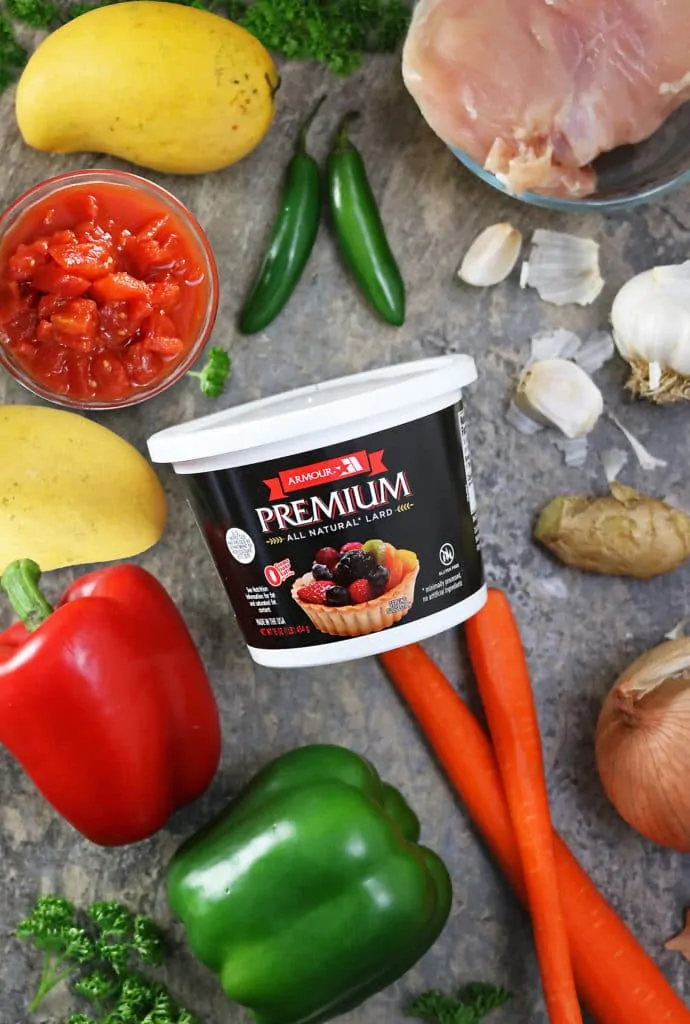 Last week we began meal prepping! Not just meal planning… but actual meal prepping! As in actually making a boatload of granola, a vat of spiced quinoa with raisins, nuts and veggies, a trough of caramelized onions and asparagus, sheet trays of roasted veggies and a ginormous skillet filled with this Spicy Sweet Mango Chicken Veggie Saute.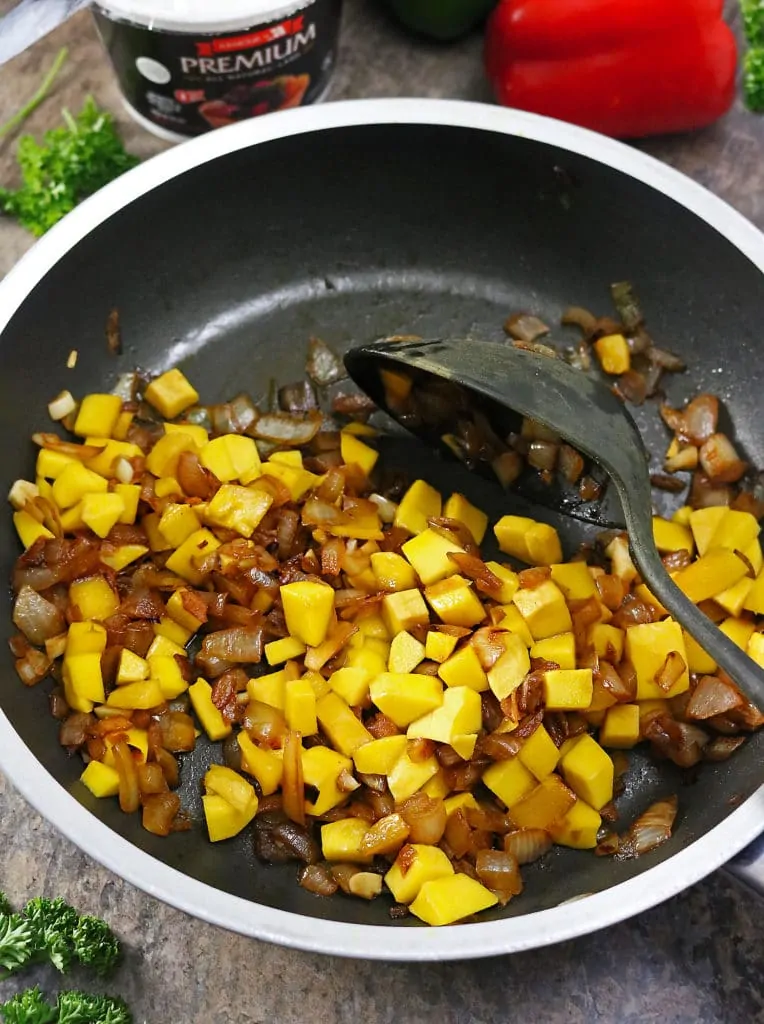 Now, juggling multiple dishes that require caramelized onions is no easy task for a messy cook like me. Indubitably, something is gonna get burnt! So, in order to keep pans from smoking too much before I could get around to giving the ingredients in them a good stir, I used Armour Premium All-Natural Lard.
Now, if the word "lard" made you shudder, I've gotta share that Armour Premium All-Natural Lard has less saturated fat than butter and no trans fat like shortening.
And, it does not smoke at high temperatures which is great for all sorts of sauteing, roasting, and frying.
Armour Premium All-Natural Lard is gluten free, has zero trans fats, and is even said to help lower LDL cholesterol.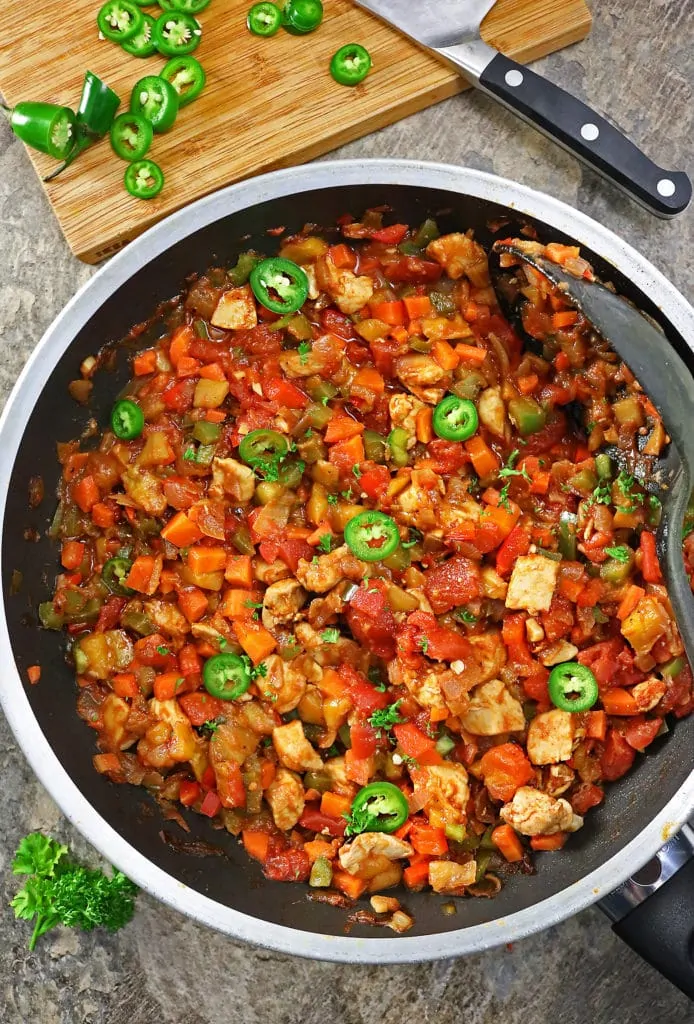 Natural, sustainable, easy to use, and so versatile, Armour Premium All-Natural Lard is flavorless so it won't change up the flavors in your recipes.
Over the holidays, I found Armour Premium All-Natural Lard in the baking aisle at my local Walmart, I used it to make some pie crusts, and I gotta say, those crusts were so flaky – they made this crust-challenged gal look like she (kinda) knew what she was doing!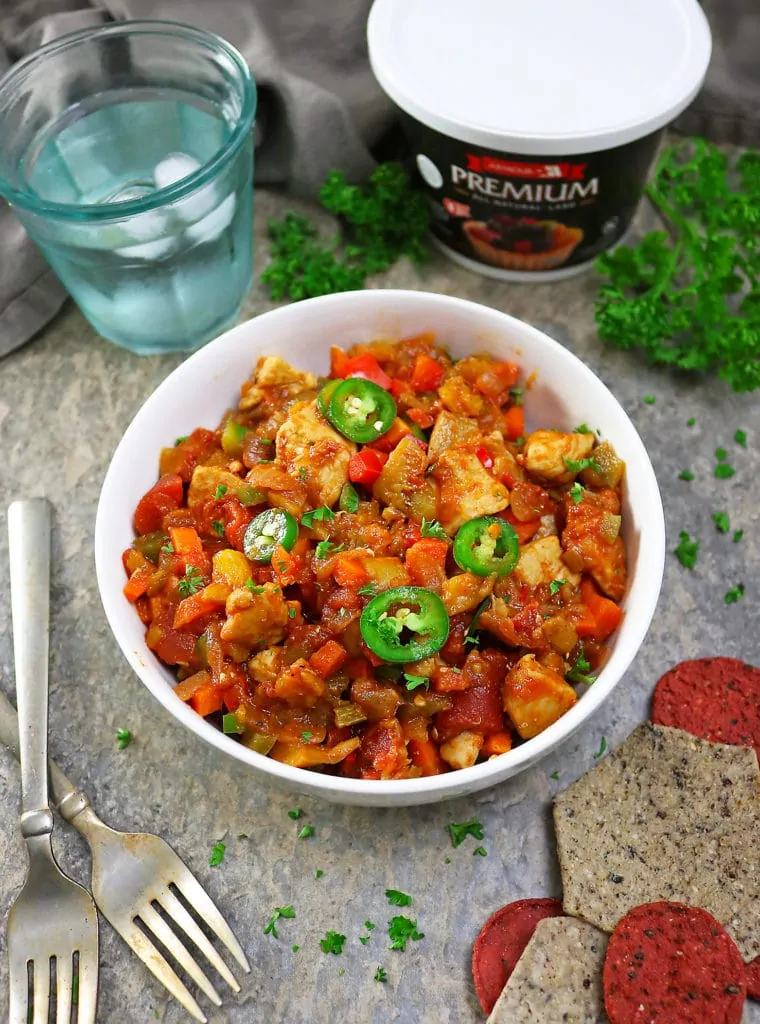 Getting back to this Spicy Sweet Mango Chicken Veggie Skillet Saute, y'all, this here dish can be paired with some quinoa or it can be enjoyed just as it is.
After all that meal prepping last Sunday night, I was too knackered to sit down to a bit of everything I made, but, instead of feasting on popcorn and wine and calling it a night, my daughter and I ended up enjoying a bowl of this Spicy Sweet Mango Chicken Veggie Skillet Saute and it hit ALL the spots!
The flavors of sweet mango, lightly caramelized onions, garlic, ginger, crispy carrots, and bell peppers, and spicy jalapeno really came through with Armour Premium All-Natural Lard. And, it was just as good on day 6 -yes, it actually lasted that long when we enjoyed small portions of along with all the other stuff I prepped!
If you are looking for a one-pot vegetarian dish, then check out this One-pot Potato Chickpea Spinach Saute.