Simple and fun to eat, these Lemon Pecan Pancakes also happen to be gluten and dairy free – and so good that syrup might be optional!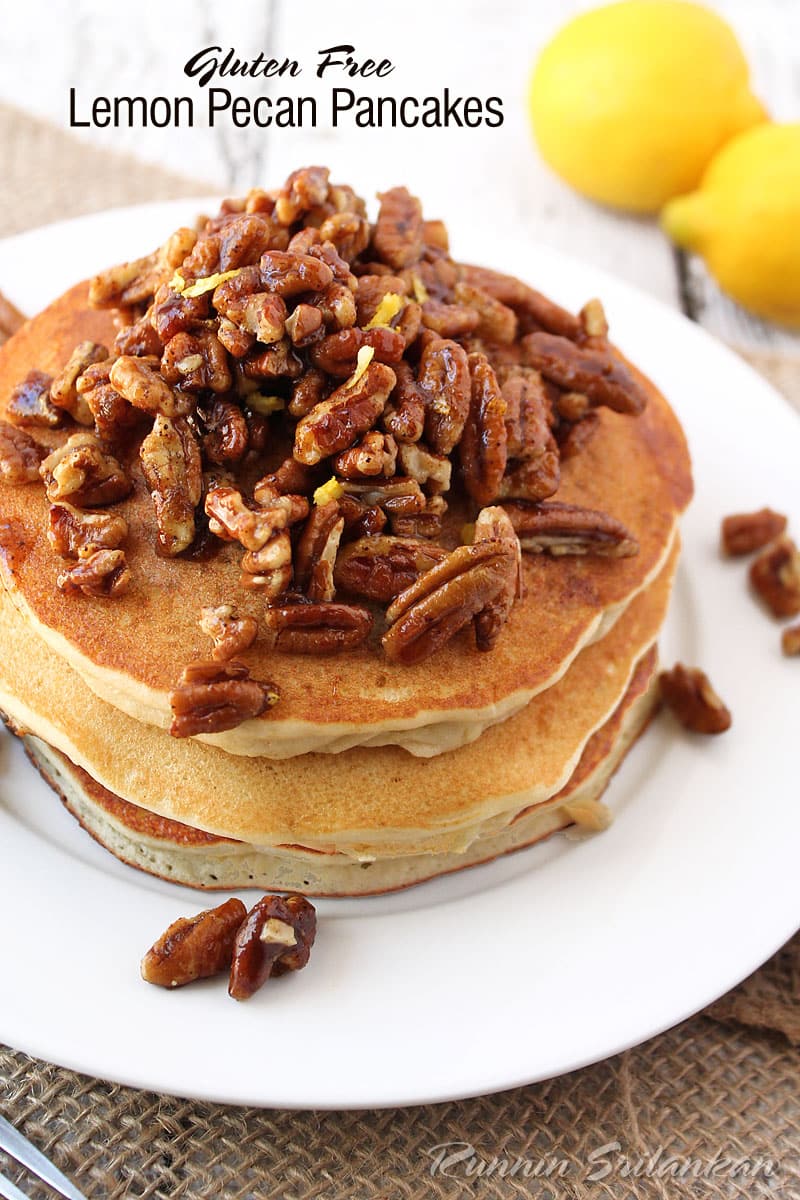 So, have you ever caught yourself thinking: "the-older-I-get-the-less-I-know"?
The reason I ask is that these days, more than ever before, I feel I am constantly reading, or I am being told something I did't know before. My daughter thinks that "stuff" is constantly falling out of my noggin and so I forget that I used to know what I thought I didn't – but, seriously, teenagers say the darnedest things – eh?! !
Yesterday I came to find out that the humble pancake (one of my all time favorite foods) was first made by the Ancient Greeks in the 5th century B.C.! The Ancient Greeks were said to have used wheat flour, olive oil, honey, and curdled milk, to make these early pancakes; which they referred to as "tēganitēs". Unlike myself however, they ate their "tēganitēs" for breakfast – me, well, I have been known to eat mine for breakfast, lunch and/or dinner! 😆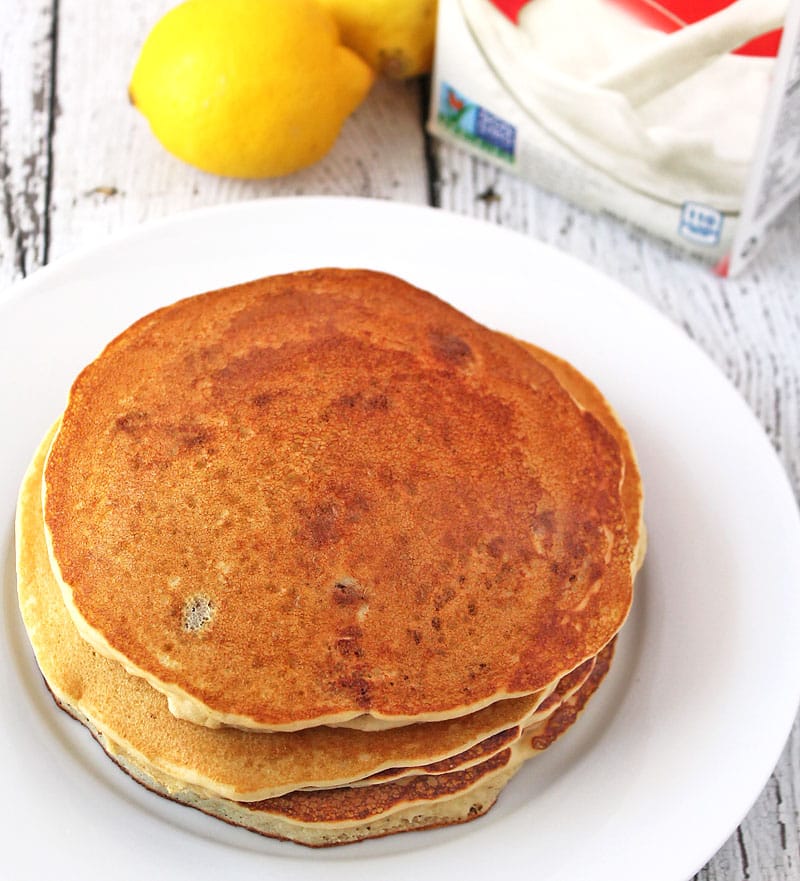 Now, I do know that pancakes around the world are very different in taste and consistency. The Sri Lankan pancakes my mom makes are very different to the ones I make and enjoy. My mom makes her famously delicious pancakes with milk, flour, eggs, and oil and she stuffs them with a sweet coconut and cardamom mixture before rolling them up. These pancakes are a delicacy and definitely not eaten for lunch and dinner too!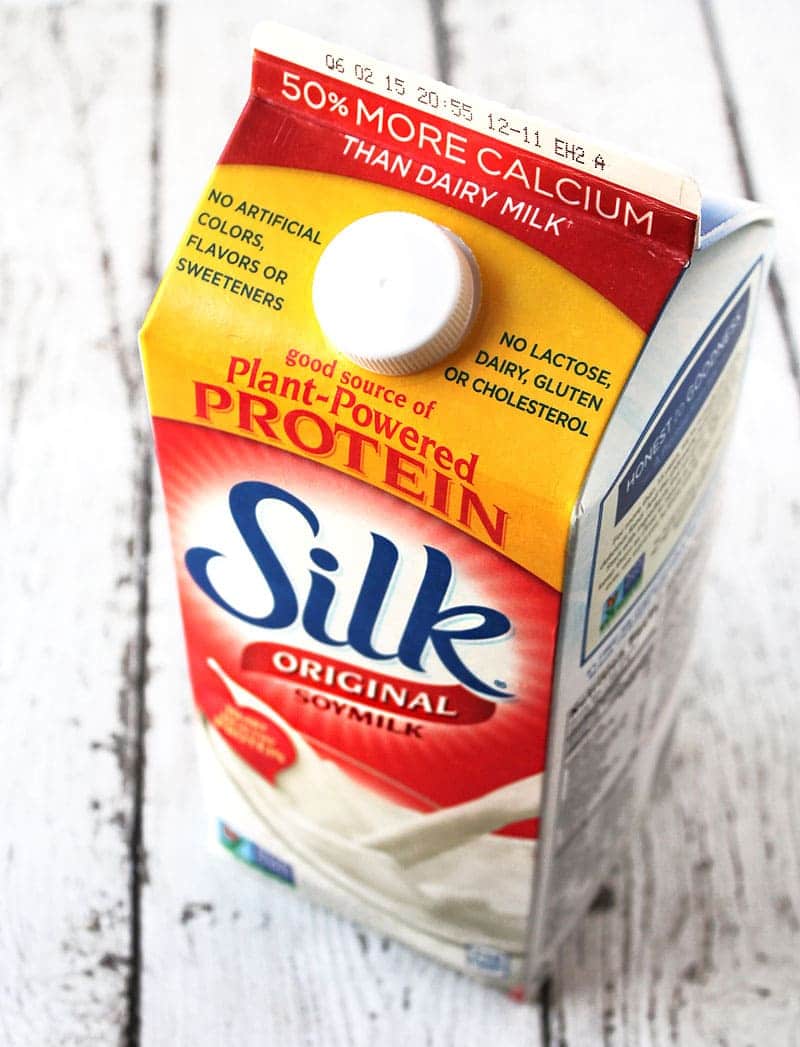 However, when I first found out I was lactose intolerant, I abandoned eating my mom's pancakes; and, even stopped making my own – that is, until I stumbled on Silk Soymilk! Silk Soymilk has been a delicious, gut friendly alternative for milk in my pancakes and with 8 grams of heart-healthy, plant-powered protein and a smooth delicious taste, it gives you plenty to love! Silk Soymilk also happens to be plant-based and naturally low in saturated fat, with no cholesterol!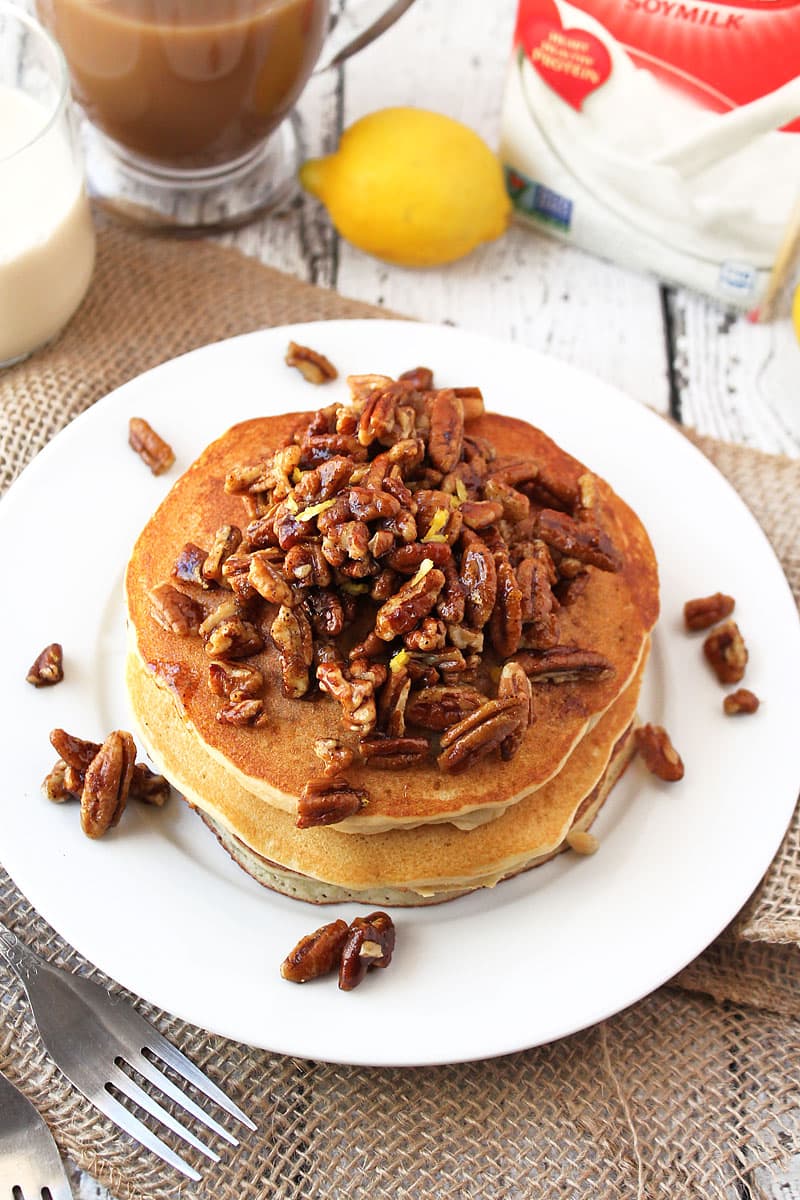 I used Silk Soymilk to whip up these gluten free and dairy free, Lemon Pecan Pancakes – which were so good, we ate them without syrup! Care to give them a try them and see if you agree?
[Tweet "Gluten Free Lemon Pecan Pancakes #ILoveSilkSoy @lovemysilk @RunninSrilankan"]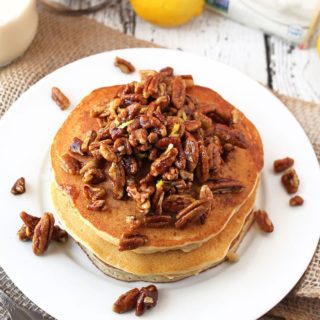 Gluten Free Lemon Pecan Pancakes
Simple and fun to eat, these Lemon Pecan Pancakes also happen to be gluten and dairy free - and so good that syrup might be optional!
Ingredients
FOR THE PANCAKES:

1/2

cup

brown rice flour

1/4

cup

protein powder of your choice

vanilla or unflavored

1

teaspoon

baking powder

1/8

teaspoon

salt

1

egg

juice and zest of one lemon

3/4

cup

Silk Soymilk

1

teaspoon

sugar

1/4

cup

pecans

FOR THE PECAN TOPPING

2

teaspoons

olive oil

1/2

cup

pecans

1/4

teaspoon

cinnamon

1/4

teaspoon

vanilla

1/2

lemon - juice and zest

2

tablespoons

brown sugar
Instructions
FOR THE PANCAKES

Mix all the ingredients in a bowl

Heat up a pan coated with olive oil on medium heat

And ladle 2-3 tablespoonfuls of batter onto pan

Let cook 3-4 minutes and flip and let cook on other side for about 2-3 minutes as well

FOR THE PECAN TOPPING

Add all the ingredients into the same pan that was used to make the pancakes in, and saute for about 5-7 minutes, or till the sugar starts to caramelized.

Place on top of the pancakes and enjoy
Changing the world, one sip (or spoonful) at a time. Since the beginning, Silk® has been out to make the world a healthier place. Not just for those who use our products, but for everyone. Learn more >HERE<.
This conversation is sponsored by Silk. The opinions and text are all mine.

Comments submitted may be displayed on other websites owned by the sponsoring brand.