This shop has been compensated by Collective Bias, Inc. and its advertiser. All opinions are mine alone.
#BigGameSnacks #CollectiveBias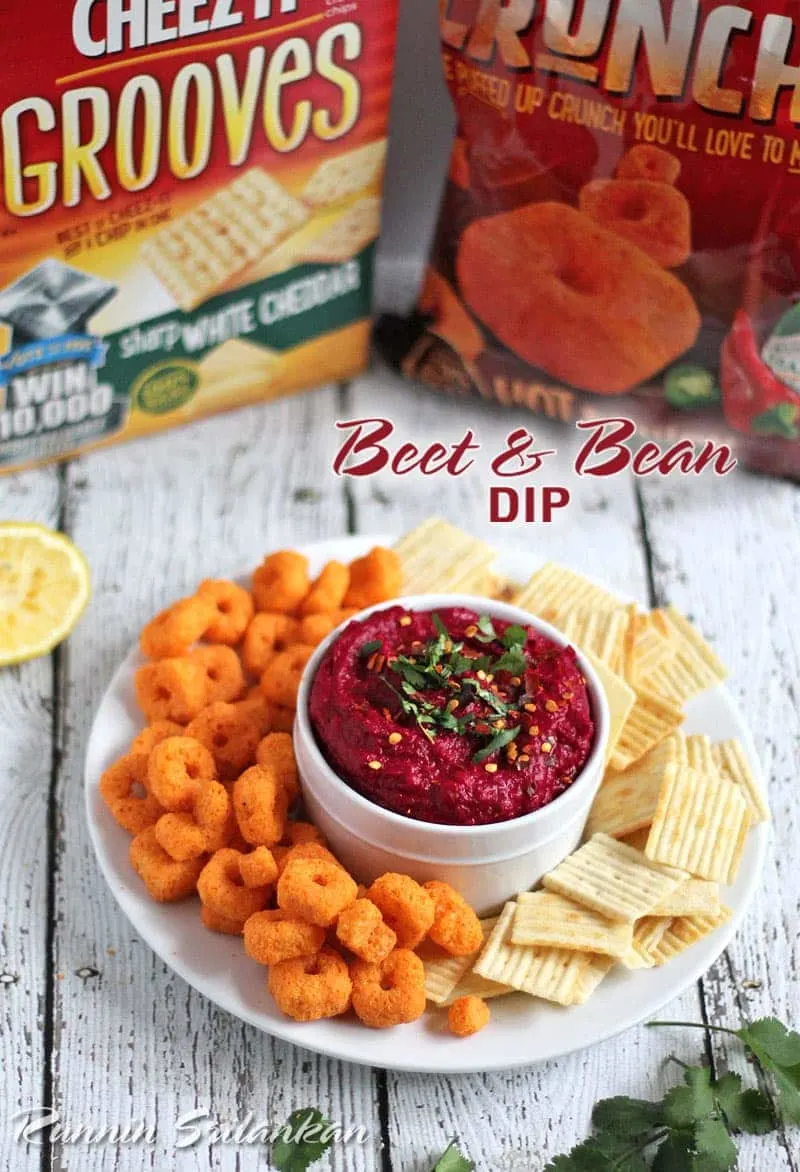 Hope is a beautiful thing…
At the beginning of March every year…hope seems to spring up in my heart…hope that Spring is coming! It doesn't even matter that next week I will have to hold on tight to my sanity as I face the loss of an hour of sleep as we "spring forward" an hour! Looking at the big picture, springing forward only means more daylight hours in the evening…which means…Spring is coming! Yes, Spring – with it's warmer temperatures and longer days…with its basketball and birds…Spring keeps hope alive – at least for me.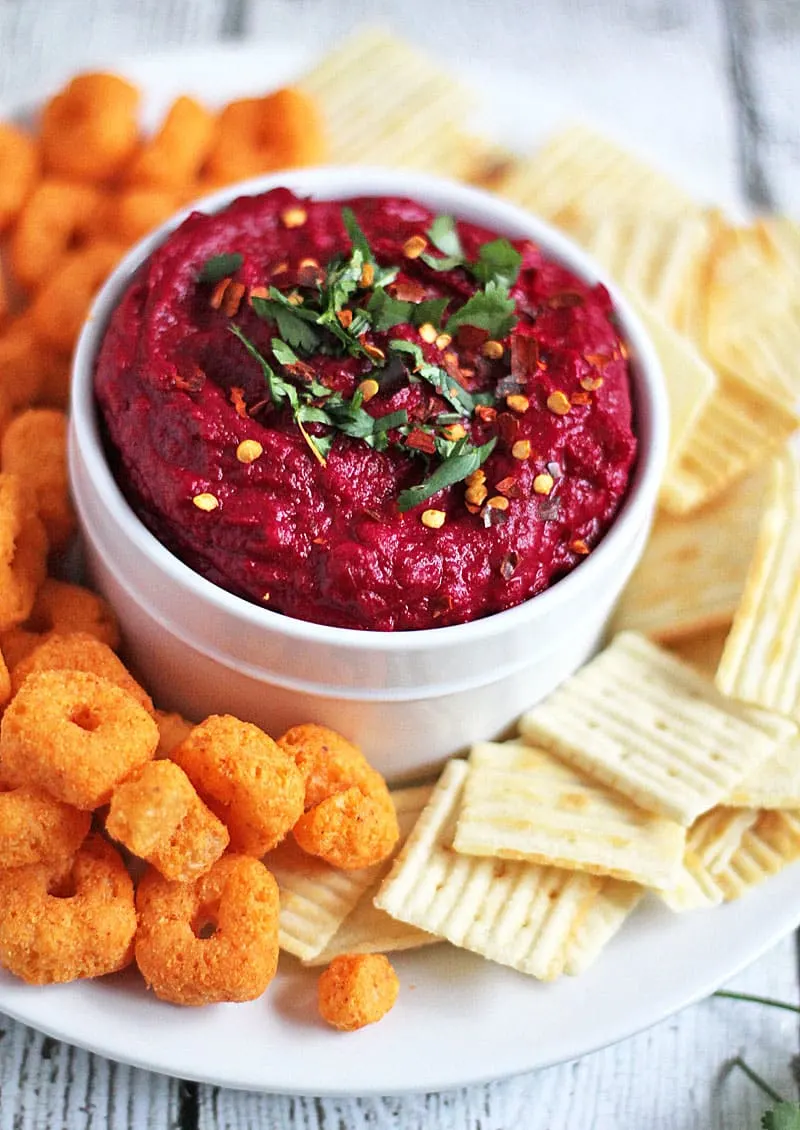 You see, it's hope that makes me keep on experimenting in the kitchen…sure there are plenty of fails and what-in-tarnation-is-this moments…but, hope makes me spring for that next time…it's hope that says to add a little more of this or subtract a little of that, because, the result might just be something scrumptious and beautiful!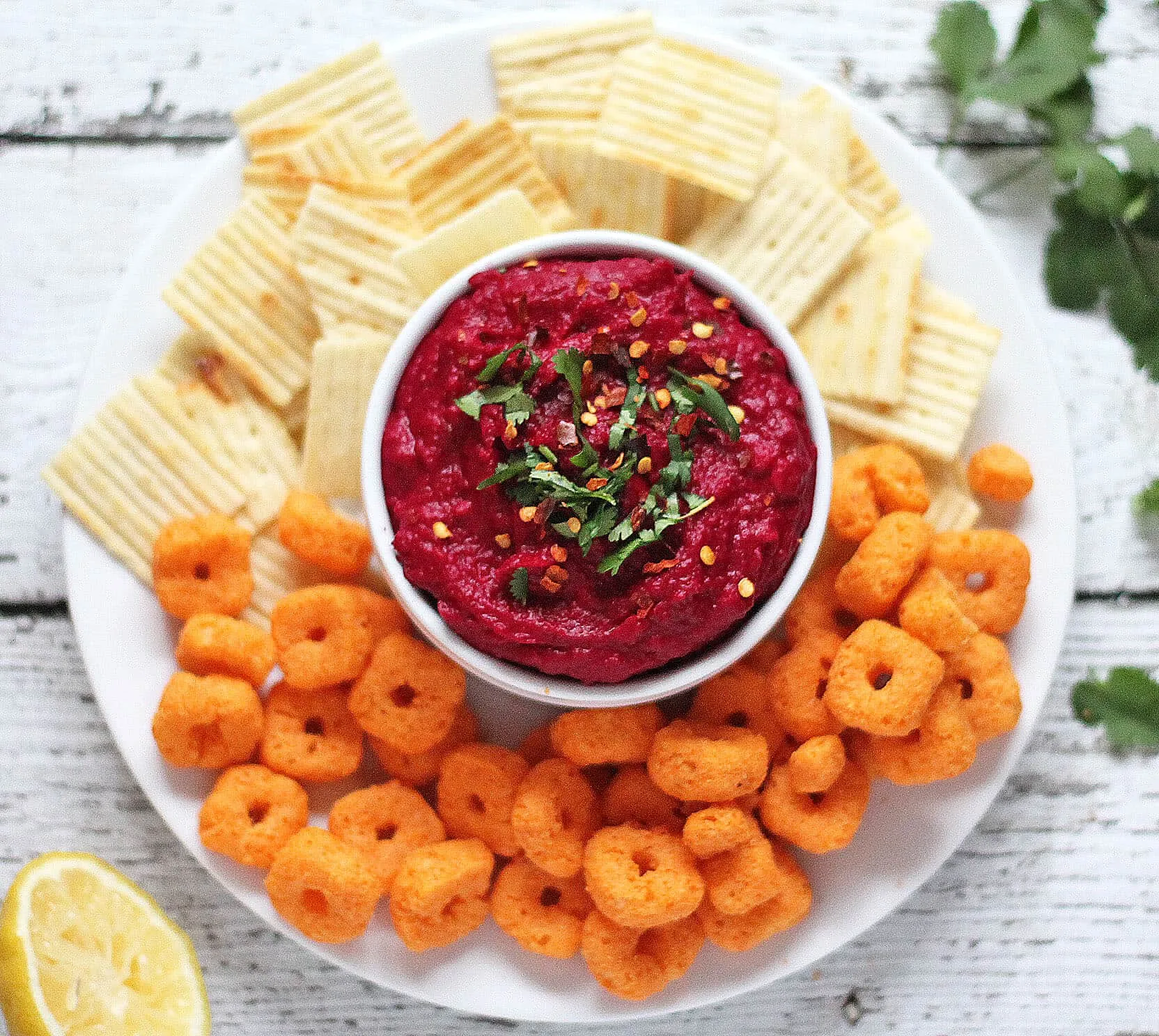 So, having said that, I should probably have called this "hope dip", but I went with something that would explain it's color a tad better. My daughter is looking forward to caching her favorite Atlanta basketball team in action this month and I am looking forward to catching up with one of my favorite foods, and as she might need some snacks to keep her cheering on, I blended beets with beans to make this better-for-you dip.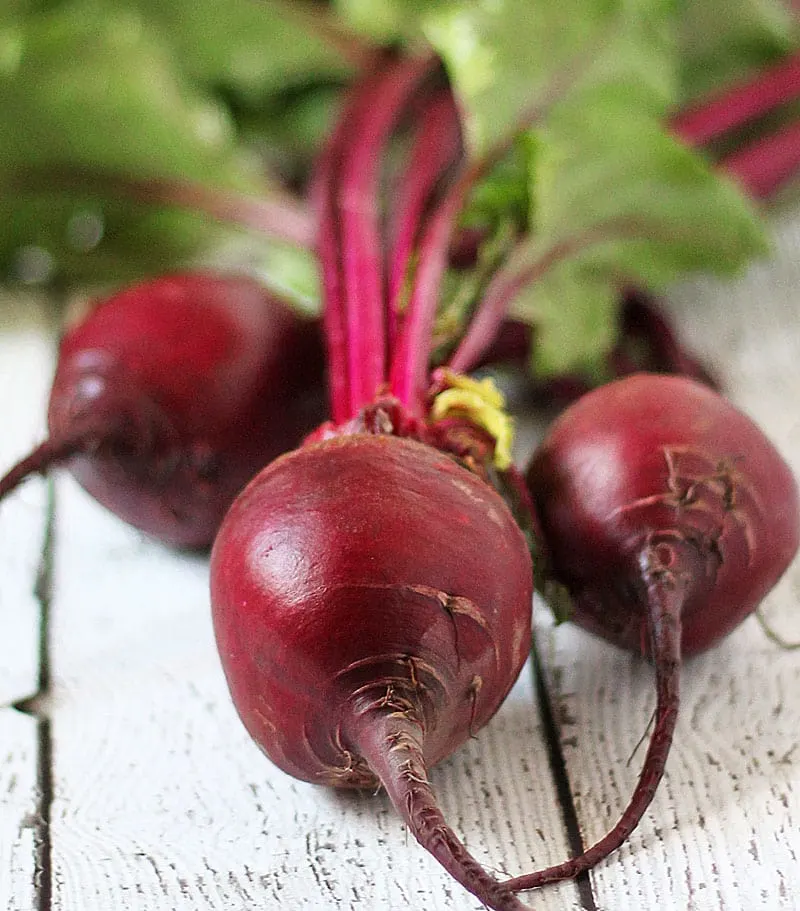 This dip doesn't have a whole lot of oil, nor does it have any cream or mayo in it – it is a totally dairy free, gluten free dip wonderful with crudites or Hot & Spicy Cheez-It Crunch'd and/or Sharp White Cheddar Cheez-It Grooves which I happened to pick up from my neighborhood Walmart store, when I was replenishing my stockpile of beets.
This dip is also incredibly easy to whip together – if you happen to have some roasted beets on hand:
• Wash and wrap 3-4 beets in aluminum foil before tossing in a 375 degree oven for about 45 minutes – also throw in 3-4 cloves of garlic to roast.
• Peel the skin off the roasted beets and throw them in a blender or food processor and pulse till beets become beet puree.
• Measure off 2/3 cup of this beet puree and combine it with 1 1/2 cups of navy beans, some paprika, coriander, cumin, roasted garlic, a smidge of lemon juice and a tiny bit of almond oil in the same blender/food processor…and…
• Voila – dip is done!
Any extra beet puree can be stored in an airtight glass container for upto 12-14 days to sneak into cookies, oats, and dips!
[Tweet "Beet & Bean Dip #BigGameSnacks @Cheezit #CRUNCHD @Walmart @RunninSrilankan"]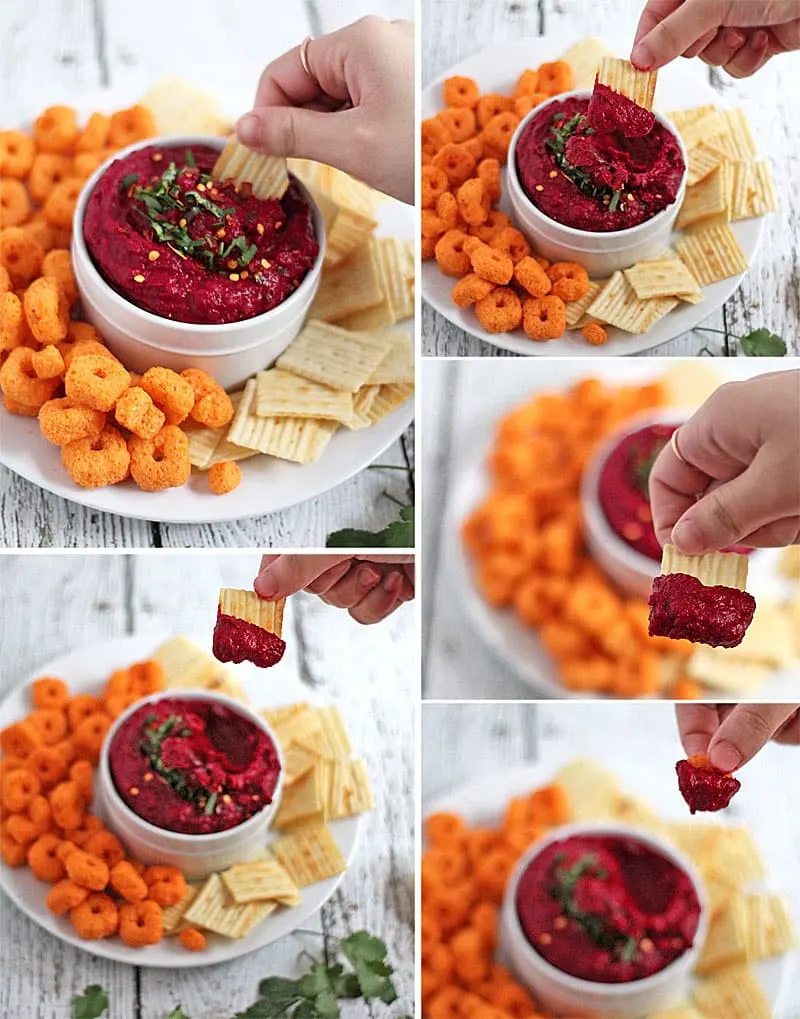 Cheez-It is dedicated to using only 100% real cheese, which is baked into every delicious cracker.
Like Cheez-It on Facebook and Follow them on Twitter for more recipes and snacking options
ENTER FOR A CHANCE TO WIN $10,000
The race for the 2015 Most Valuable Cheese Contest that is taking place from Feb – April 2015. Users can vote on their favorite flavors/varieties from six popular Cheez-It flavors and play games for a chance to win $10,000 by clicking "Most Valuable Cheese".
The more you vote and play, the better your chances!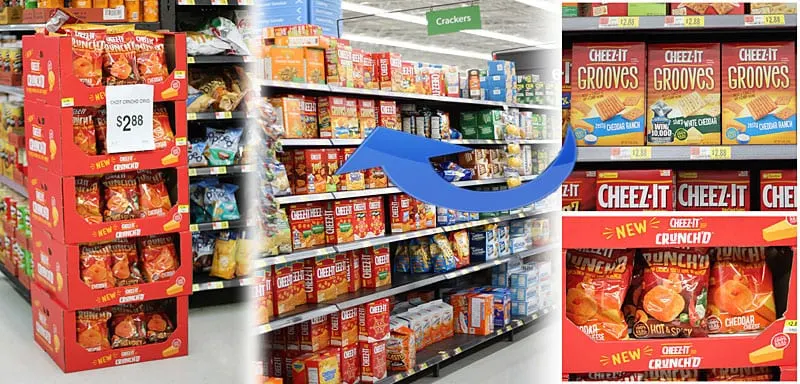 So, what's your favorite dip? And, if it has beans – is it "hummus" or a "dip"?