Packed full of carrots, spinach, beans, potatoes and a boatload of aromatic spices, these Easy Meatless Veggie Balls are a hit in our house – hoping they will be one in y'alls too!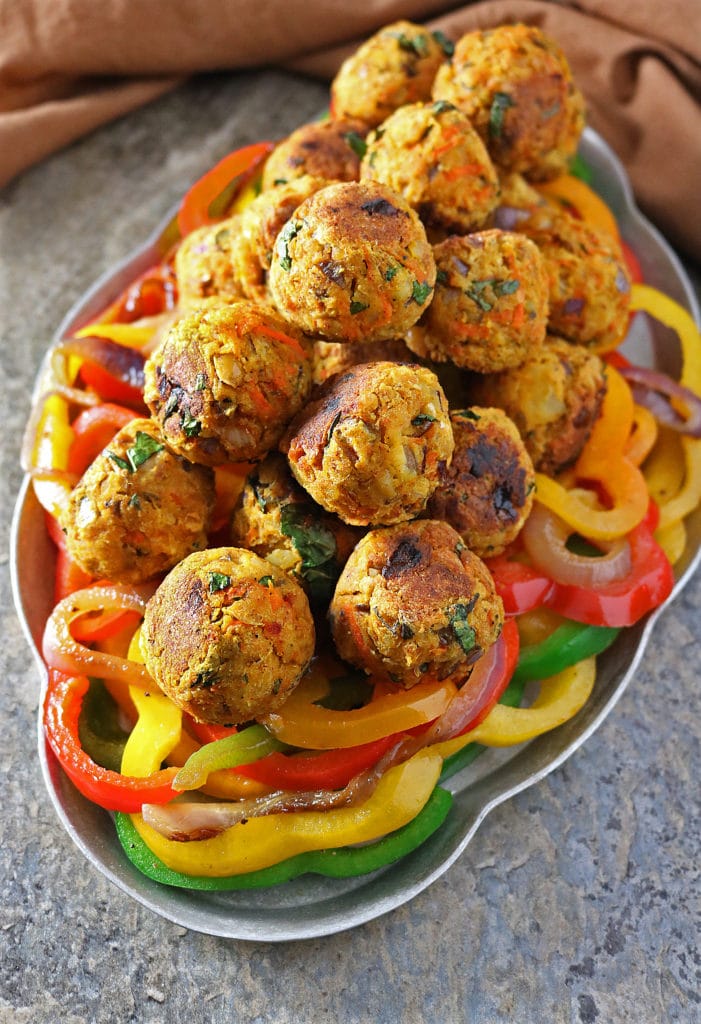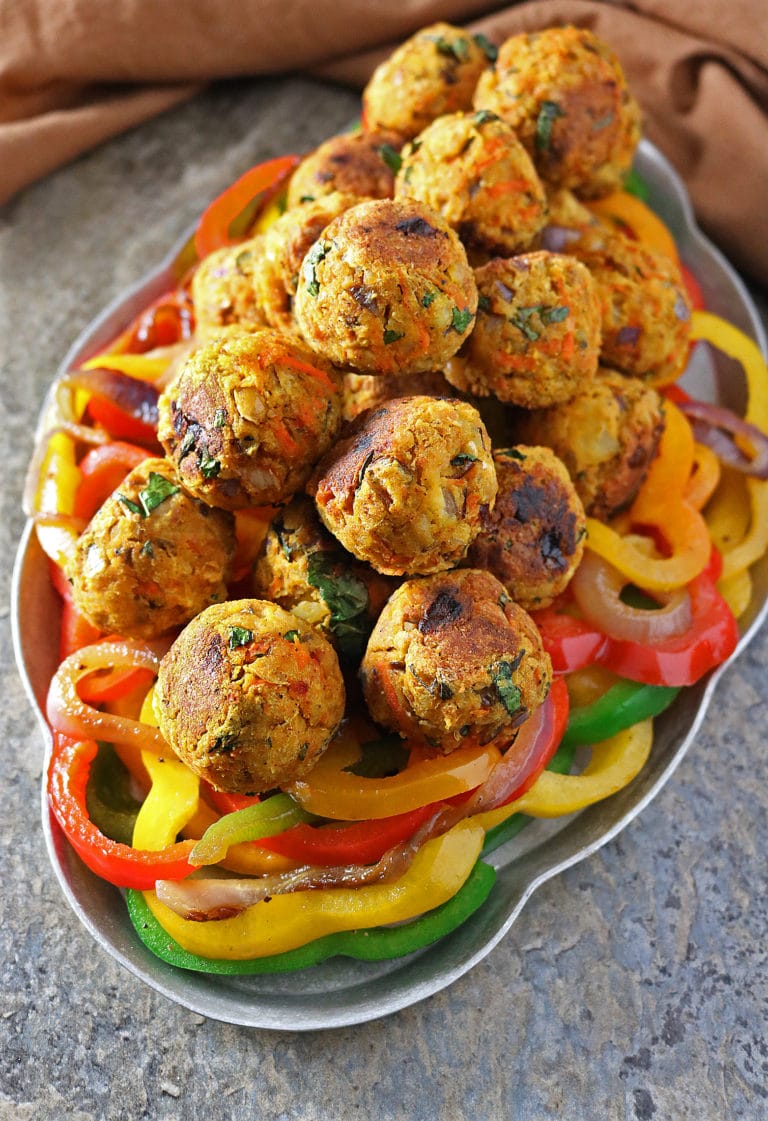 And so it dawns!

My favorite month of the year!

The month when I don't mind being so busy I forget what I went to the bathroom for!

Yes, December 2017 is here and I'm so pumped!
I'm looking forward to juggling holiday parties, cookie exchanges, package mailing, holiday menu shopping, my daughter's month-long birthday celebrations and work!
You see, to me, all of these things have one thing in common – and that is food!
Holiday parties = homemade cake!
Cookie exchanges = homemade cookies!
Mailed packages = more homemade cookies!
Christmas Dinner = me cooking food for it!

And – well, my daughter says her month long birthday celebrations wouldn't be celebrations if not for food!

As for work – yeah, the first part of one of my job descriptions begins with "food"…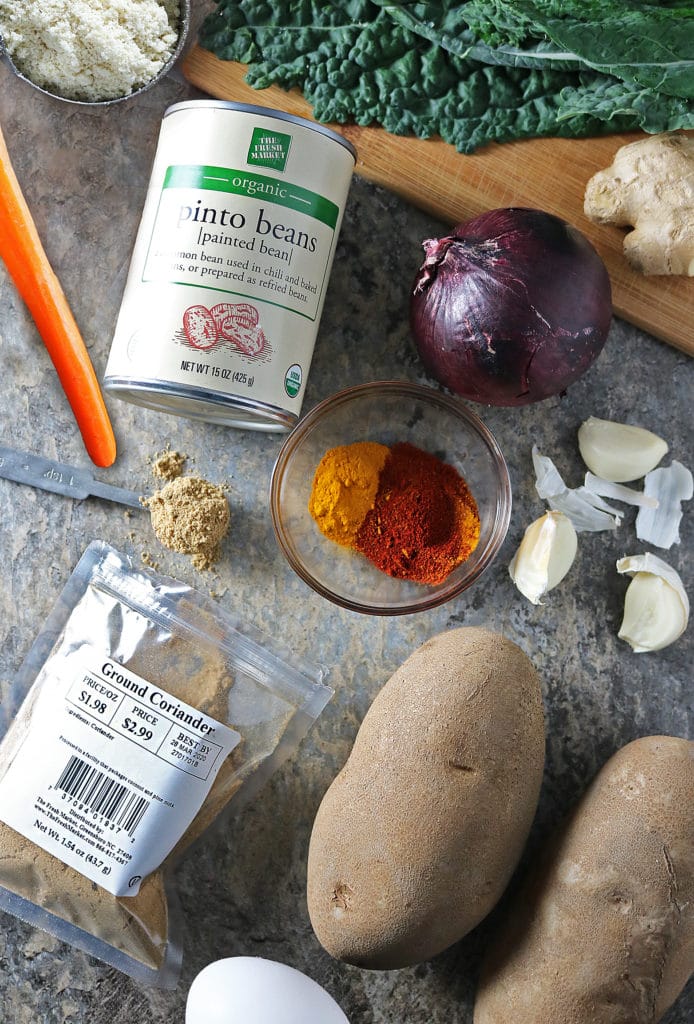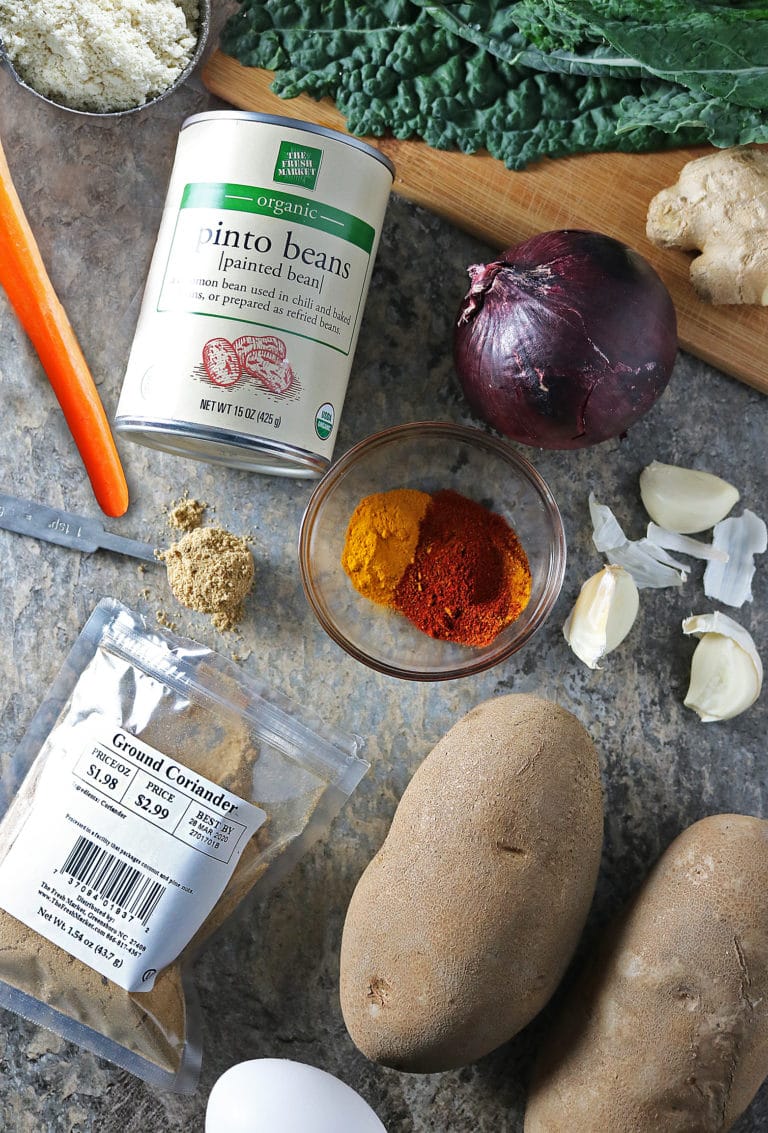 This year for our Christmas dinner, I planned on making some veggie meatless balls.
On my first couple of attempts, I ended up blending the ingredients for too long and ended up with veggie meatless pancakes instead of balls!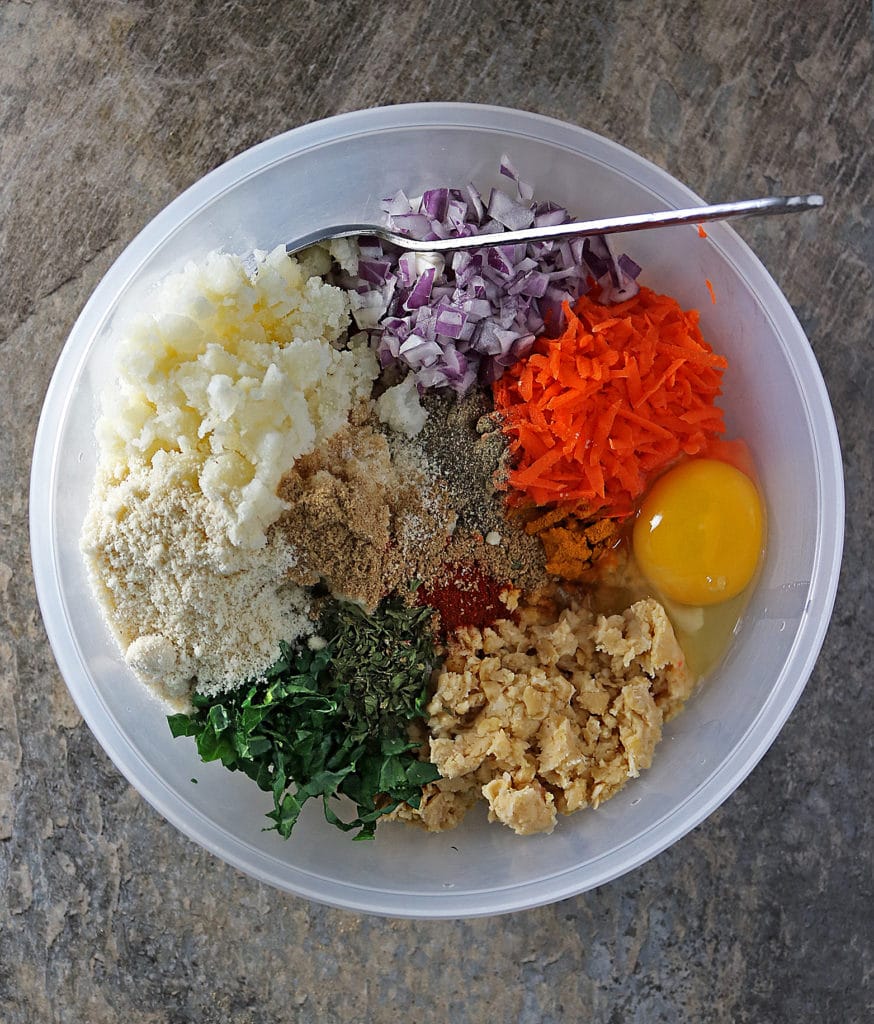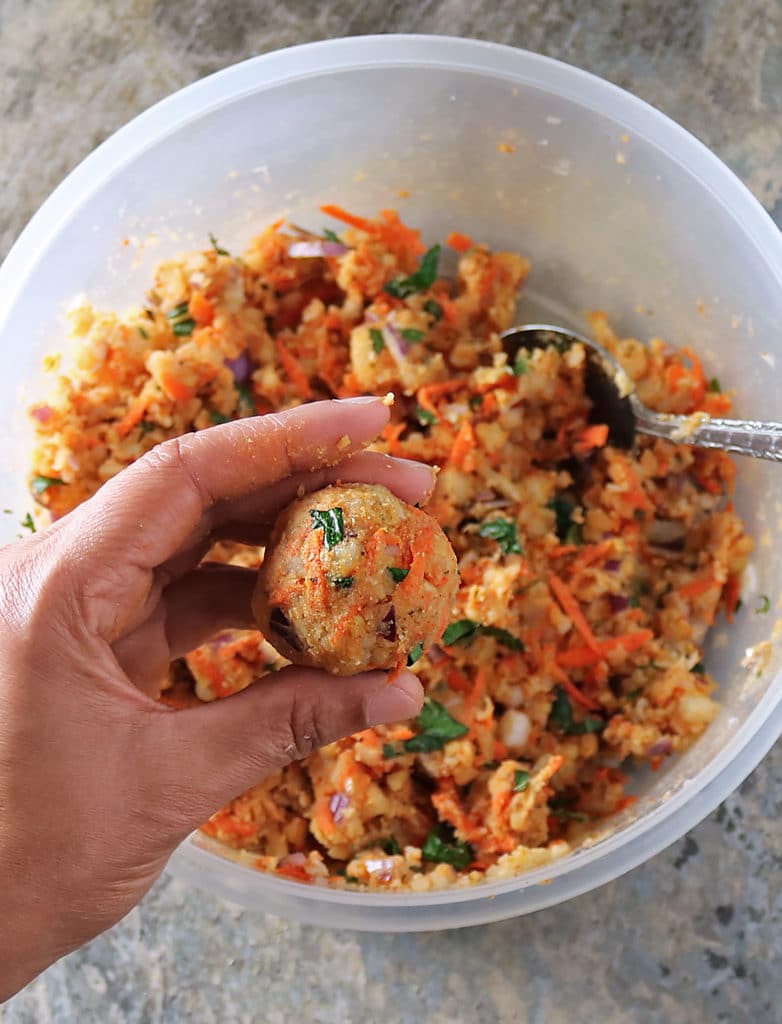 Then, I changed up the process and only blended up the chickpeas a tad bit and mixed them with the other ingredients and voila – these plant-based, Easy Meatless Veggie Balls were the result!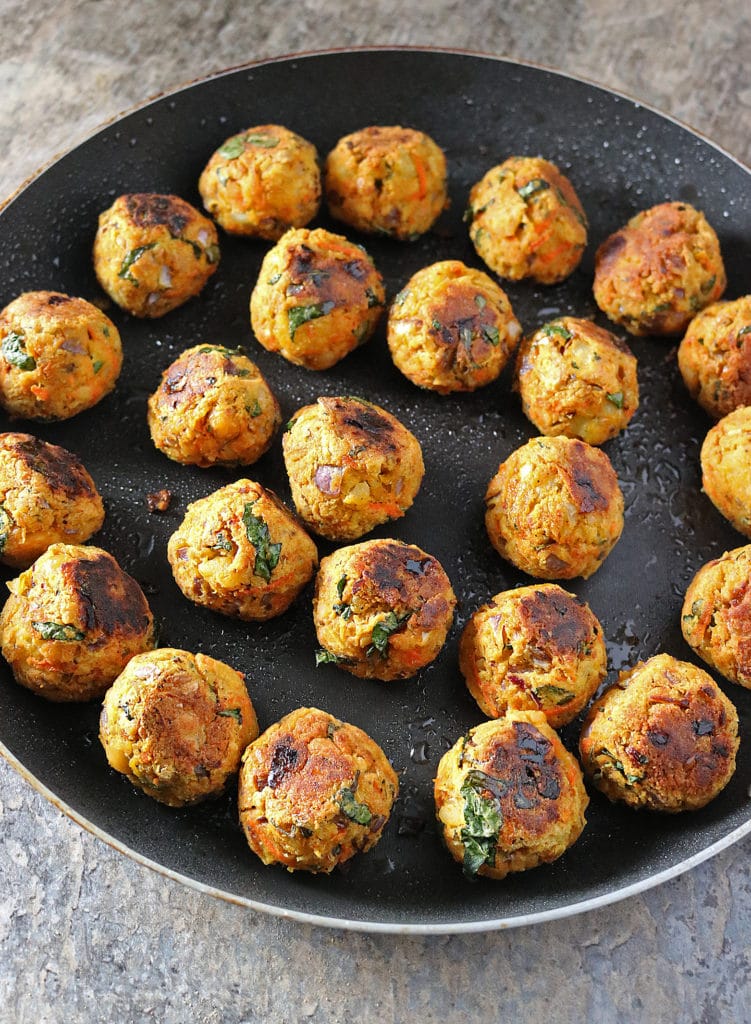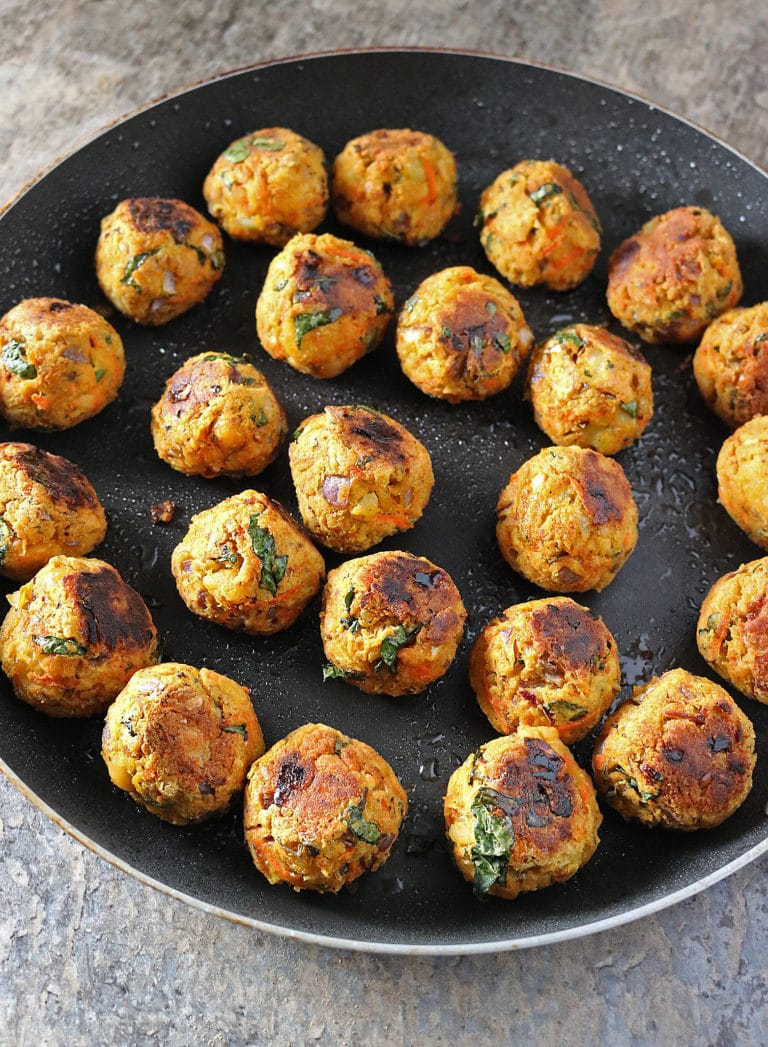 For our holiday dinner, I plan on serving these on a colorful bed of sauteed peppers and onions – just like you see here, as my daughter has managed to convince my mom to also go vegetarian.
So, check out the recipe below and maybe you will add this to your holiday menu for those vegetarian guests that will be there to celebrate with you?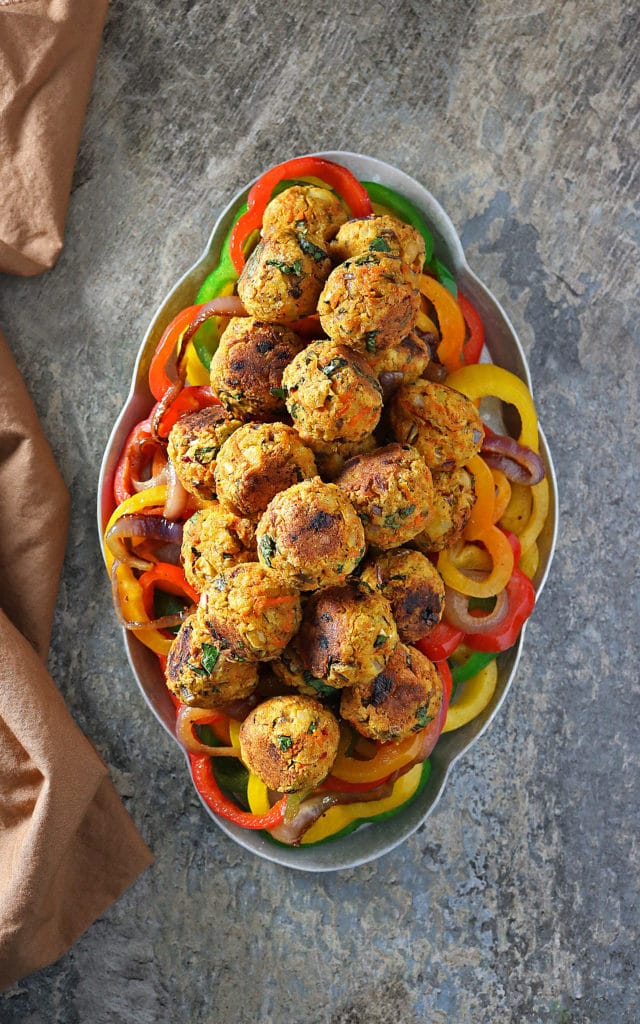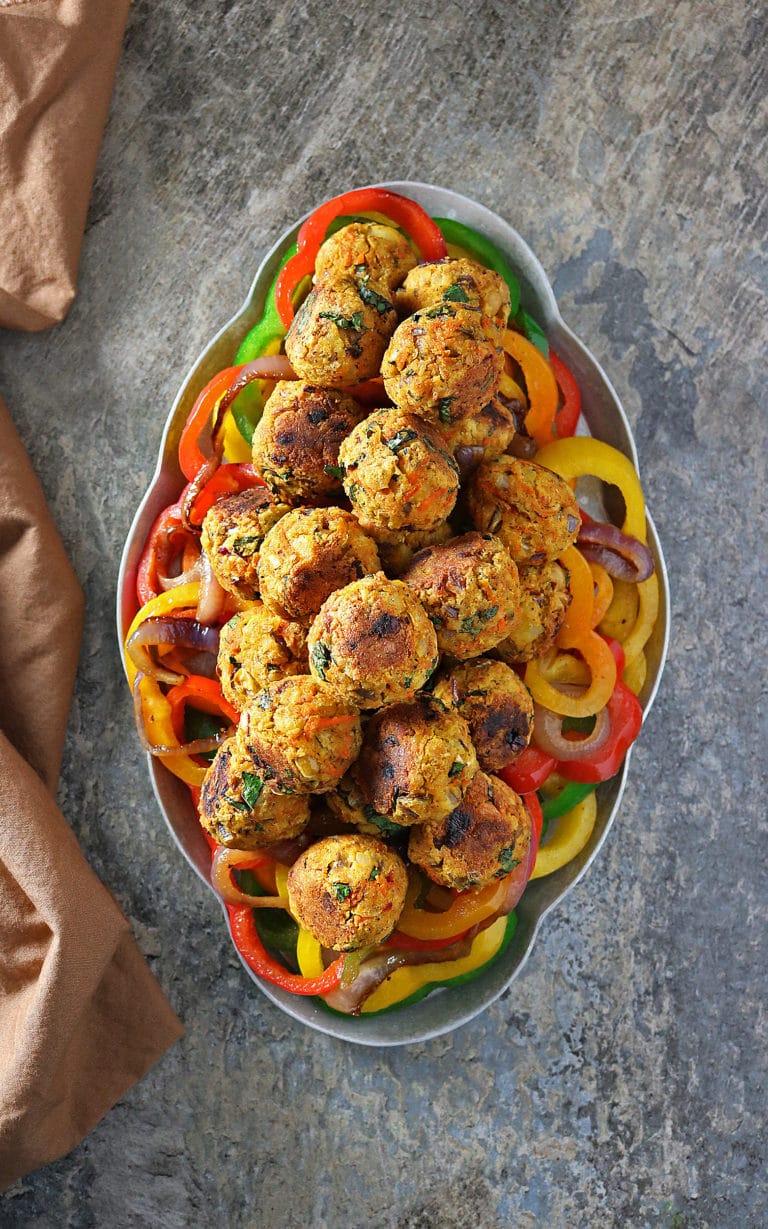 Thanks so much for reading, y'all!
No matter if you celebrate Hanukkah or Christmas or Kwanza here's hoping y'all have a wonderful holiday season!

Below are 7 of my favorite vegetarian snack recipes from the blog. They are a tasty addition to your holiday table for your vegetarian friends. Or, whip them up just because you would like something wholesome to add to your holiday or everyday menu!

BTW, You will find the recipe for the Easy Meatless Veggie Balls below the list of these 7 vegetarian snacks.