Decadently, creamy and luscious, this aromatically spiced Slow Cooker Salmon Curry is comfort food for me – I hope you find it to be your comfort food too.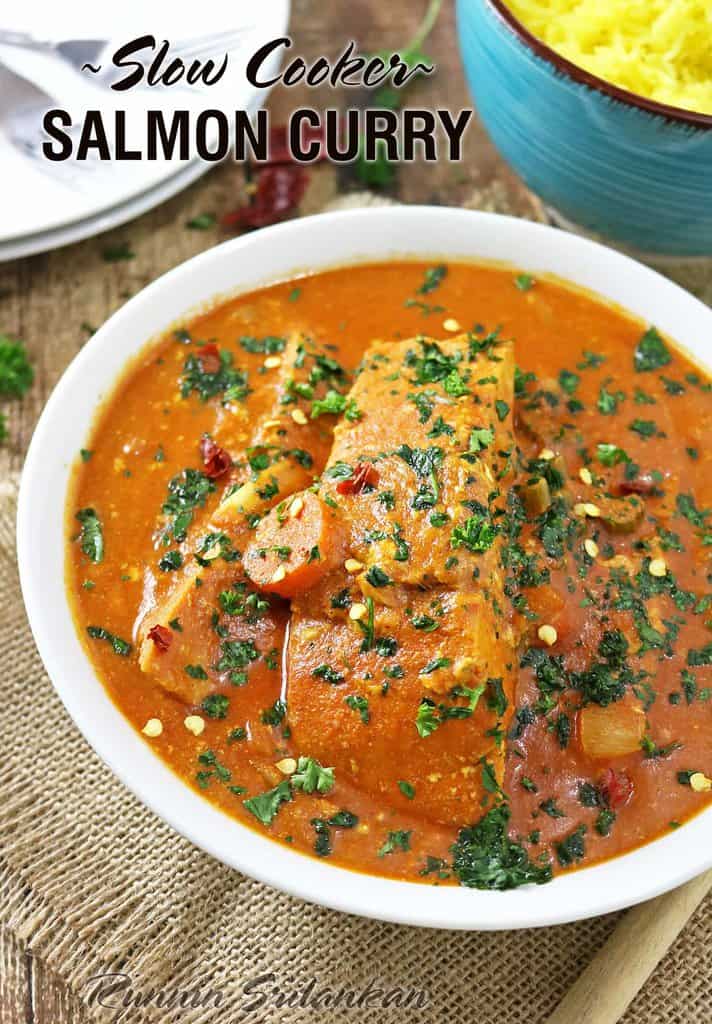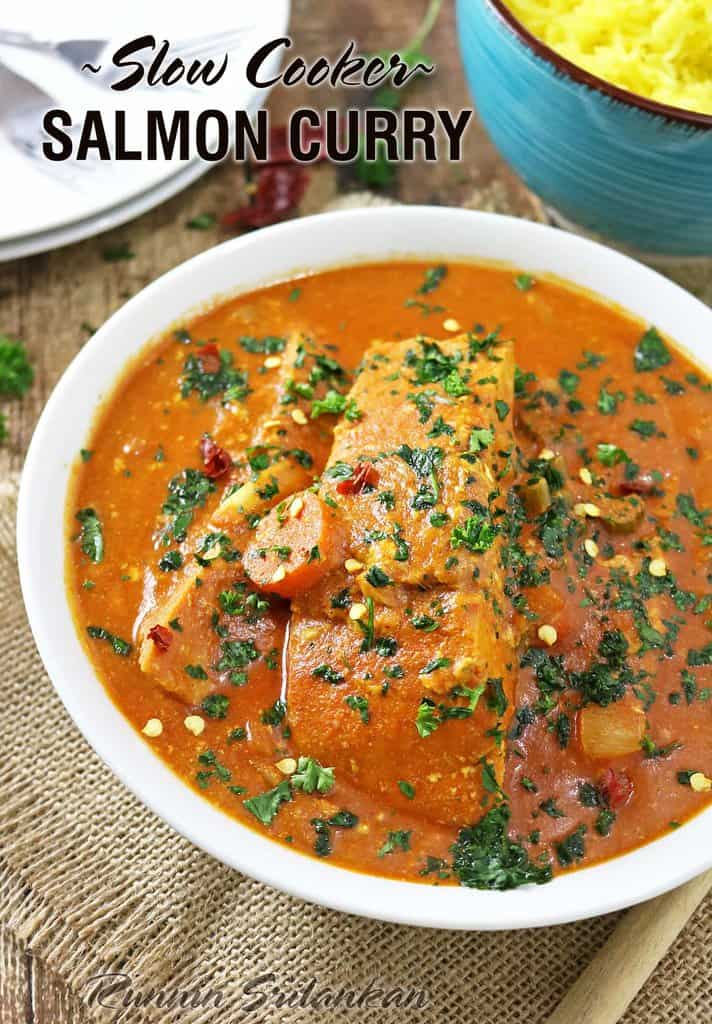 As a child, I grew up eating curry – vegetable curry, egg curry, chicken curry – you name it – my mom could curry just about everything. One of my favorites of all her curries was her fish curry – and it didn't matter what fish she used.
These days, when I need something comforting, I tend to turn to fish curry. Warm, creamy, soul and taste bud satisfying, fish curry.
And that's what this salmon curry is – luscious, creamy, so incredibly aromatic and tasty – and it came together by throwing a bunch of ingredients into a slow cooker.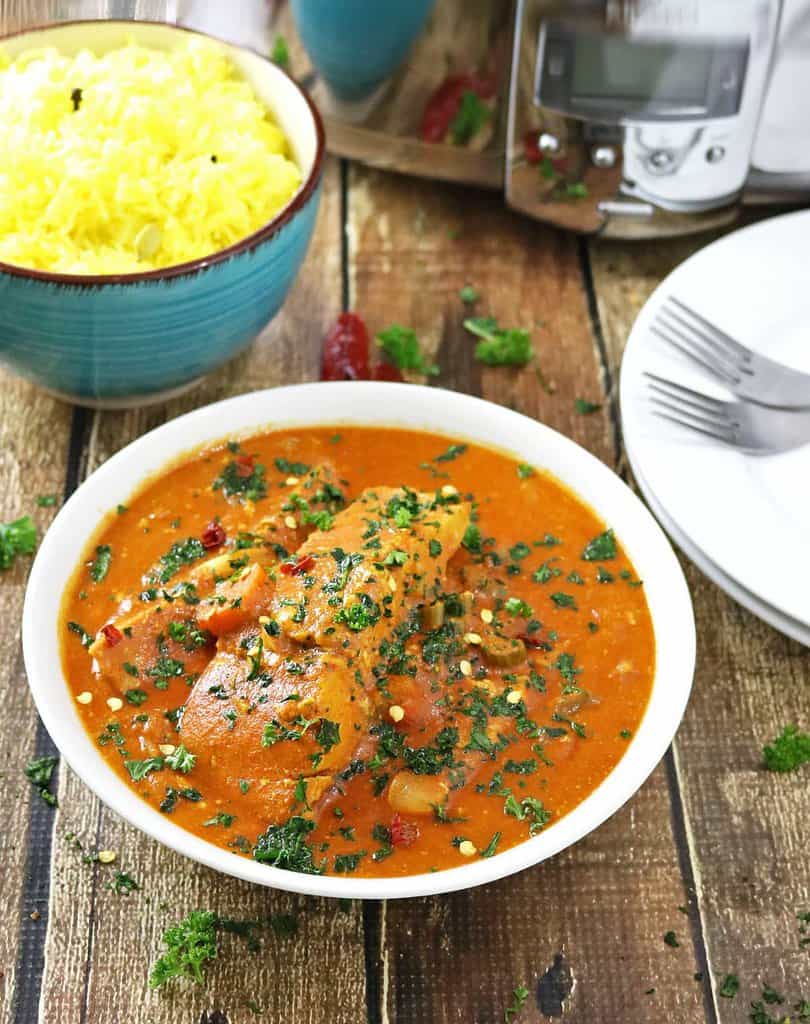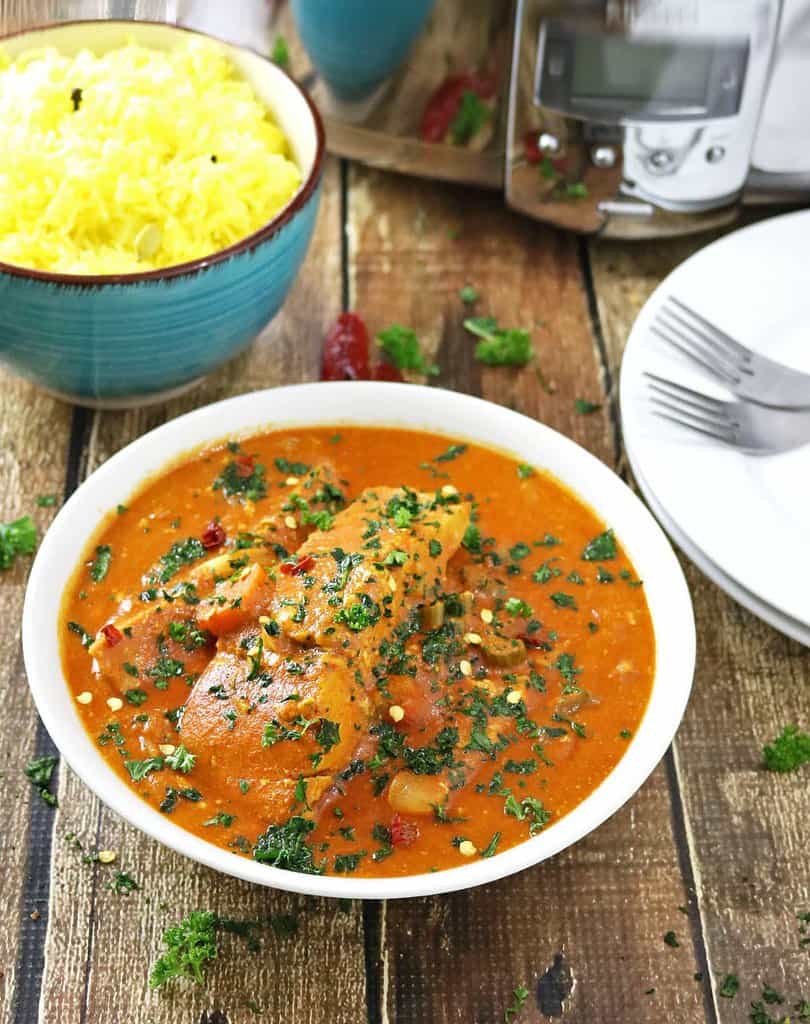 Usually, I don't employ a slow cooker to make curry.
Usually, I manage to pull together a salmon curry in less than 30 minutes on the stove. But, lately, life has been a tab bit busy.
Sometimes, all I have is 5 to 10 minutes between getting home from my day job and then going onto wherever my daughter needs me to be.
While 5 to 10 minutes isn't enough time for me to pull together a curry, it is plenty of time for me to throw a few ingredients into a slow cooker before I head out. That way, when we get home a few hours later, we have a warm and nutritious meal waiting on us.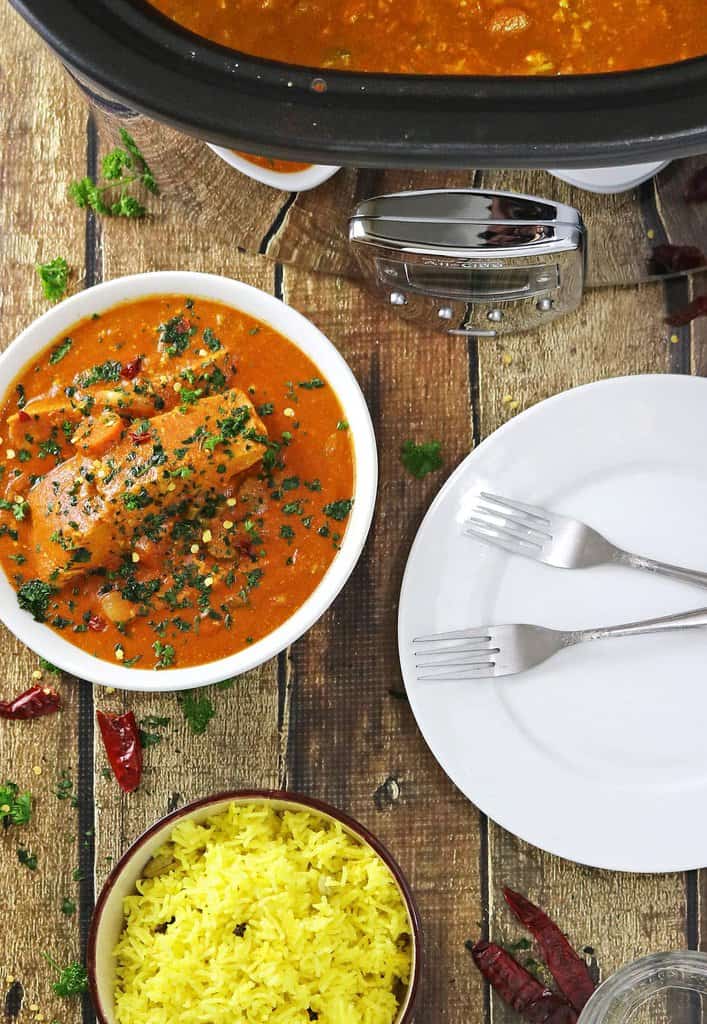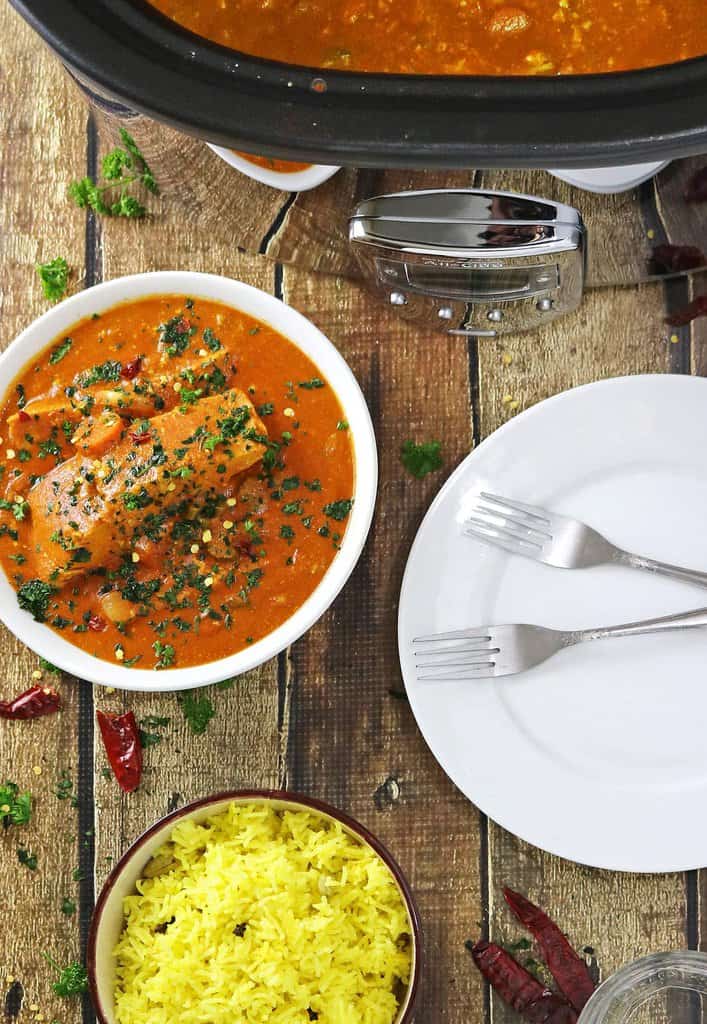 I have noticed that whenever I make curry in a slow cooker, it always ends up being so much more flavorful than when I make curry on the stove top – I am thinking it's because all the ingredients get to hang out together longer.
This Salmon Curry is dairy free as I used coconut milk and there's no pre-prep involved – how cool is that eh?!
My daughter and I enjoyed this Slow Cooker Salmon Curry with some cardamom and clove spiced saffron rice one night and some roti on another night as we had leftovers for days. I sure do hope you give this a try and maybe, just maybe it will be your comfort food too?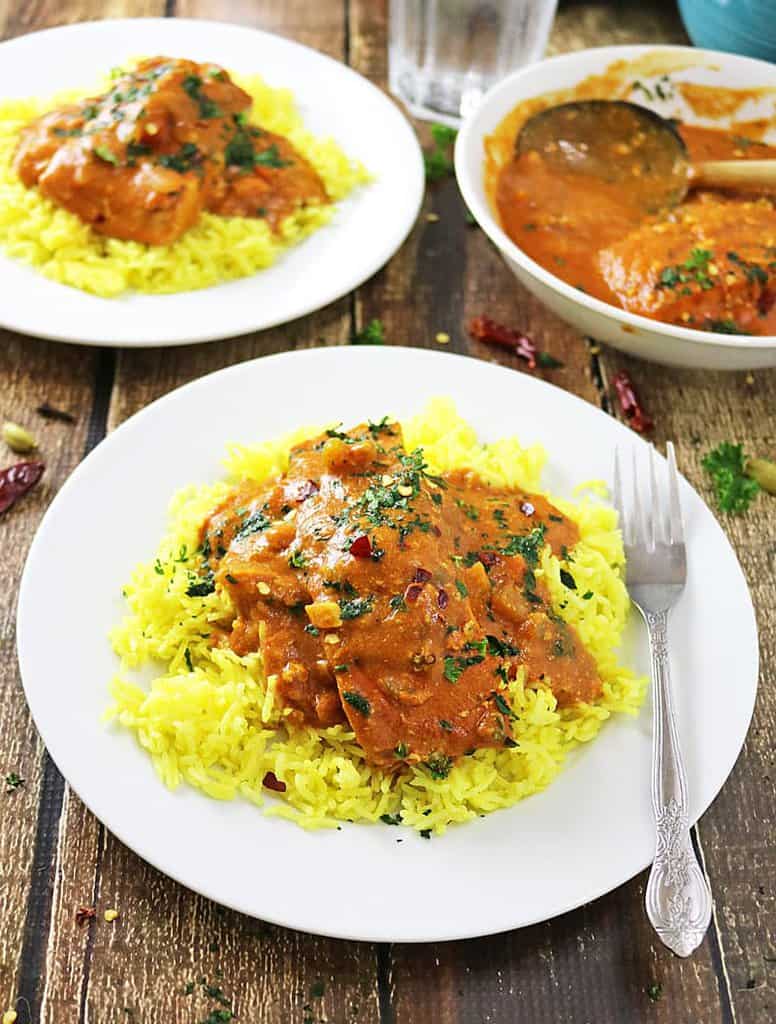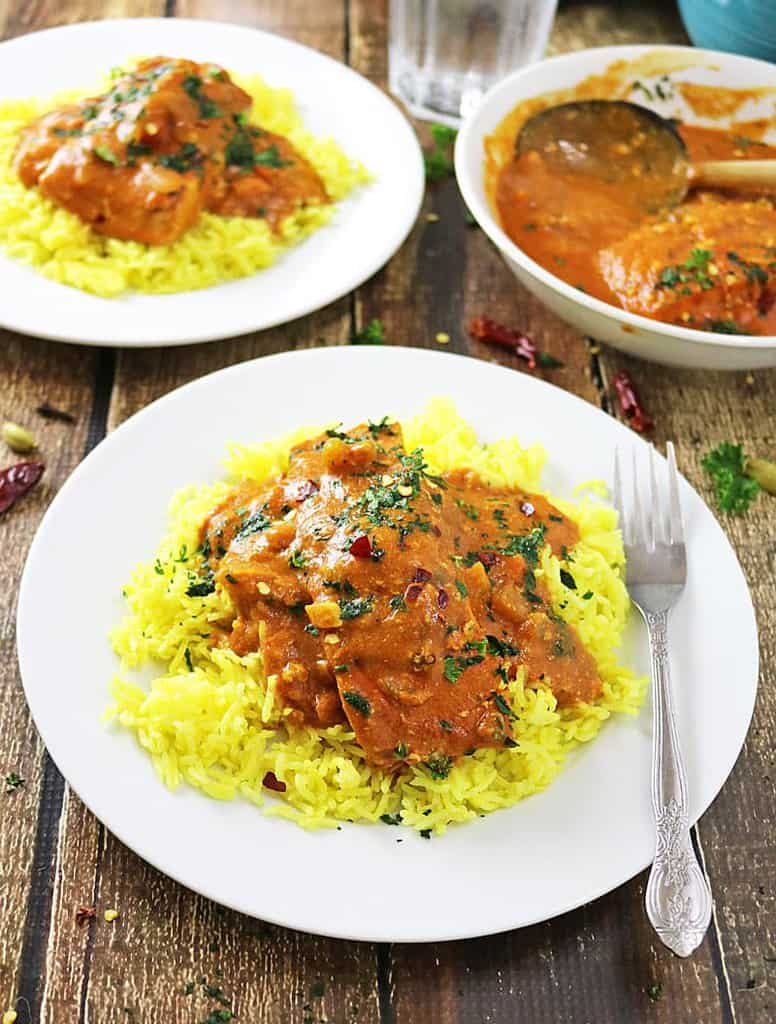 This recipe first appeared on Today Food, if you happen to like this recipe, please click >HERE< and give it a thumbs up.