As days get shorter and cooler, grab a blanket, and cozy up to a large mug of this ginger cardamom tea. Made in a slow cooker, the aroma of this Ginger Cardamom Tea will have your home smelling so inviting.
I've partnered with Sprouts on this recipe for Slow Cooker Ginger Cardamom Tea. All opinions herein are my own. Thank you for supporting the brands that keep this blog spinning.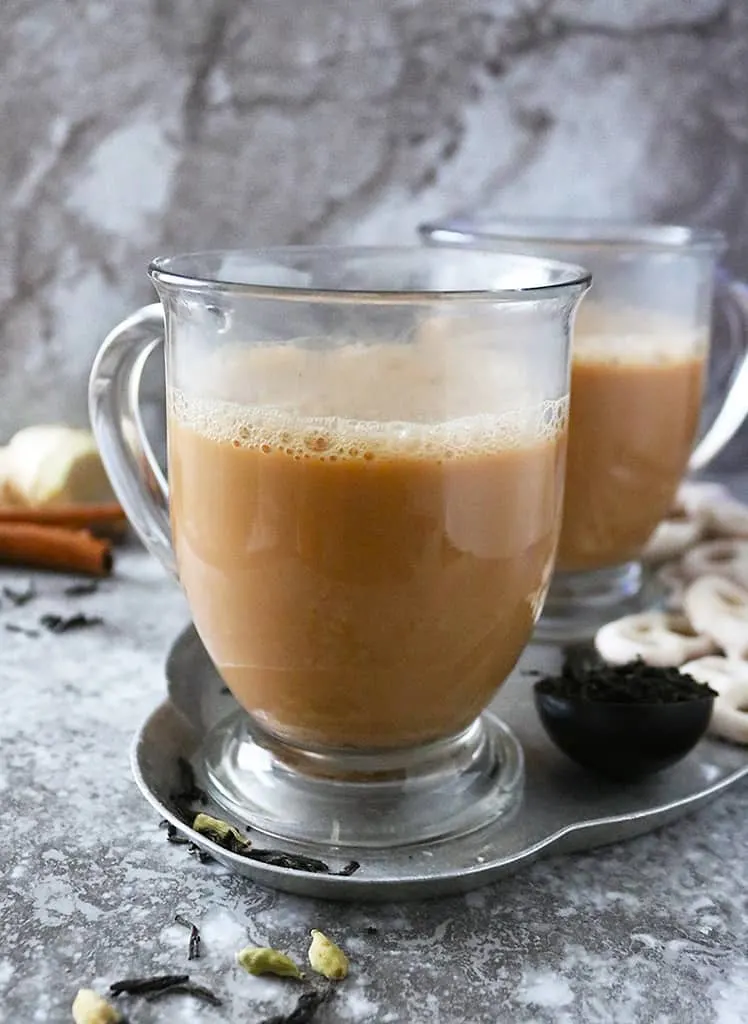 Cold weather is coming and the best way for me to survive it is to have an endless supply of warm beverages on hand. Warm beverages like this Spiced Citrus Mulled Juice and this Ginger Cardamom Tea.
While I thrive in the scorching temperatures of HotLanta, I struggle to stay as warm as I can in the cooler months to keep from freezing.
Ok, so I might be embellishing a bit.
Maybe.
However, when temperatures drop below 60, I reach for two coats.
No embellishing going on in that last sentence. 🙂
When the temperature starts to drop, hot soups and warm drinks are my arsenal of choice in my struggle to stay warm.
I am from Sri Lanka, also known as Ceylon, where the national drink is tea or Tē (pronounced th-eh-yy). Ceylon Tea is known worldwide for its quality and taste. Growing up in Sri Lanka, we had tea at breakfast, tea during the late morning hours, tea in the evening, and sometimes tea to round off dinner.
When we were feeling ill, my mom would whip up a warm, milky mug of ginger tea. The funny thing was my mom's ginger tea was a cure-all for everything from stomach aches to sore throats to aches and pains – much like Windex was to the dad in my Big Fat Greek Wedding.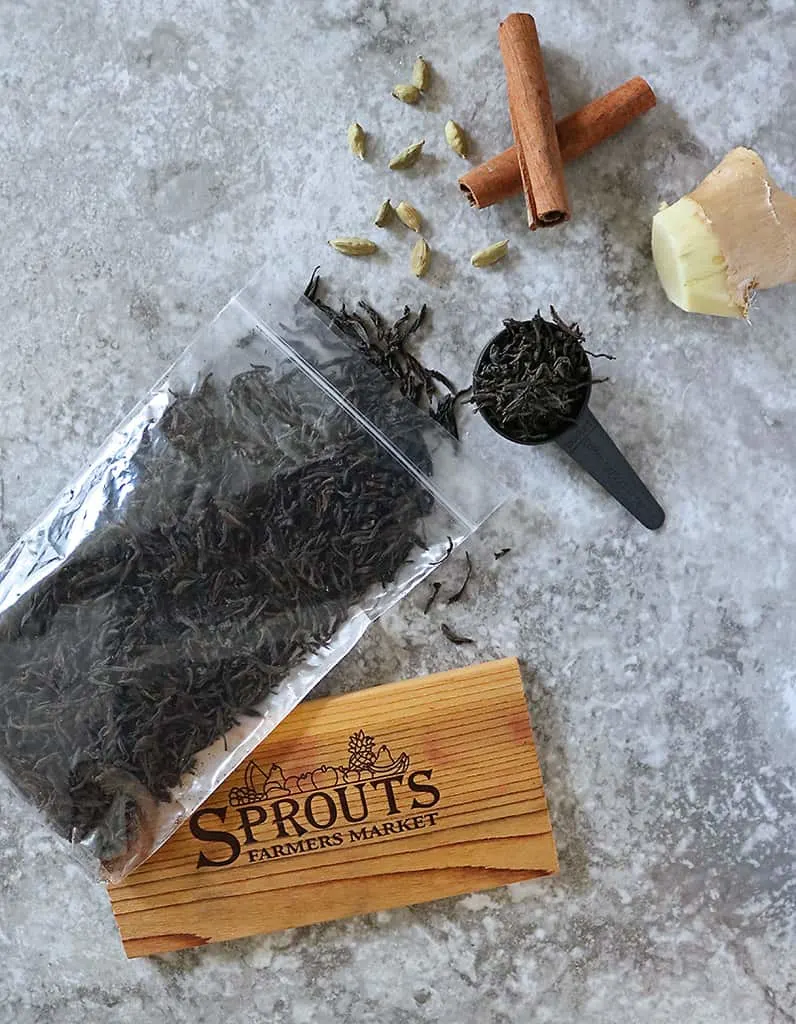 When we left Sri Lanka to live in Abu Dhabi, my parents would take my sister and I to the Souk with them. The souk was a huge marketplace – like an open air mall. There were all sorts of stores there and tucked between some of the stores were little tea cafes.
It was at one of these tea cafes that I had a cardamom tea for the first time. The tea there was sweetened with condensed milk and frothed manually by pouring it between two glasses.
Over the years, I feel I have tried so many different teas in so many different ways. But, one of my favorites is this ginger cardamom tea.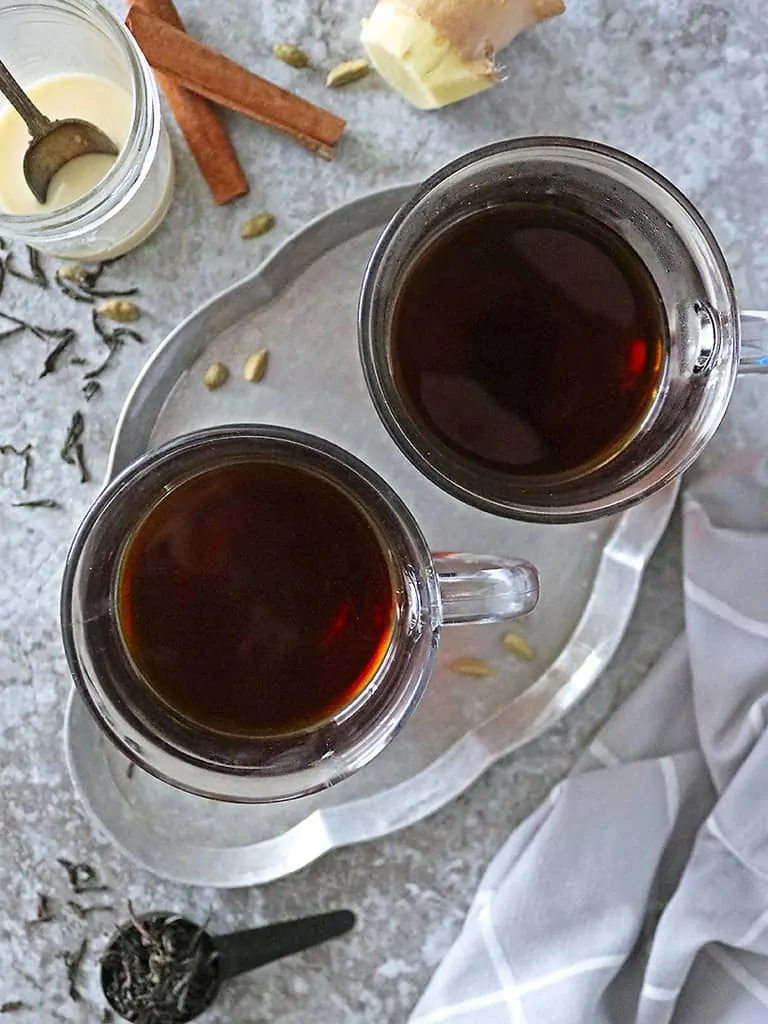 When the weather starts to cool down, my daughter and I usually enjoy many, many mugs of this warm, ginger cardamom tea. I gave up on trying to get my tea to taste as delicious as my mom's but my daughter says it's close! And I'm happy with that.
While I usually make tea by heating water on a stove and adding it to a mug with my favorite tea bags, every now and then I like to make a huge batch in a slow cooker to enjoy throughout the day or when my mom and sister come to visit.
By the way, if you do not have a slow cooker but have an Instant Pot, Kristen published this incredibly detailed post on how to use your Instant Pot as a slow cooker.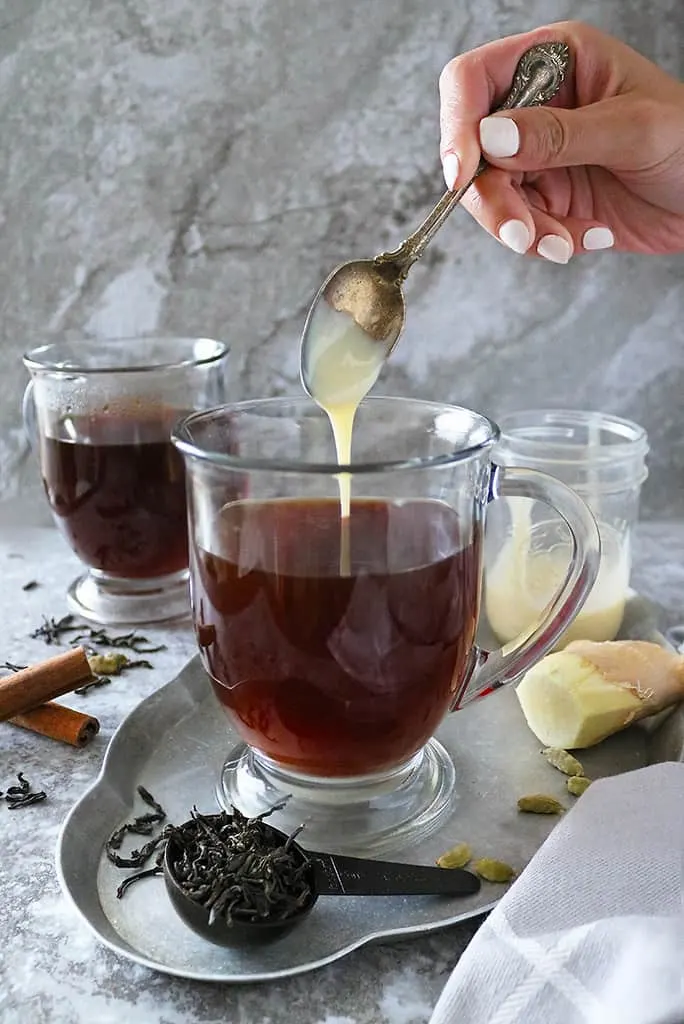 This ginger cardamom tea is not only delicious, it is highly aromatic. Your house will smell so inviting when this is simmering away.
I usually get some loose leaf Ceylon Tea at Sprouts. They have them in their bulk bin section so I can get as much as I think I will need. On a recent trip to Sprouts, I grabbed a generous portion of loose leaf Ceylon Tea to make some of this Ginger Cardamom Tea. My daughter spotted her favorite yogurt pretzels in the bulk bin section and we grabbed some to bring home to enjoy with this tea.
I simply love shopping at Sprouts. And, I am so excited that when I move to Covington, the closest Sprouts will be only 30 minutes away. Sprouts always has my favorite pantry staples from tea to ready made soups to canned beans.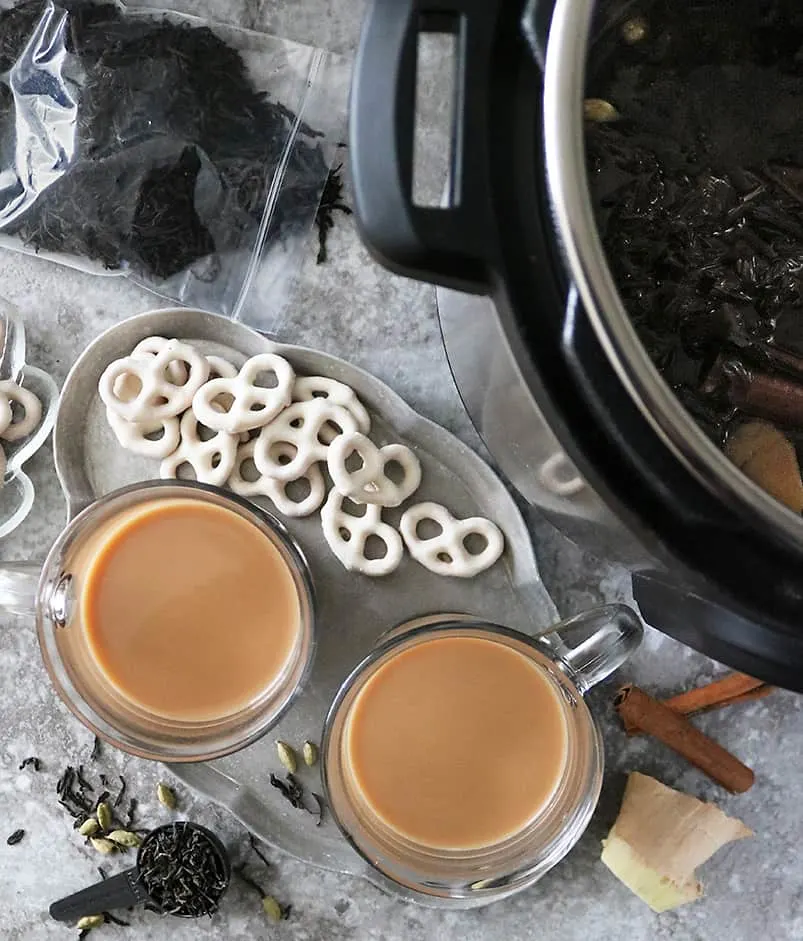 And, they also have some unique and fun seasonal products and fall flavors. But, make sure you stock up on any of your seasonal favorites because they go fast! On our last trip, we grabbed a couple of bottles of their spiced apple cider. We were planning on grabbing a few more bottles when we went back over this weekend but they were all gone. I was so touched when one of the Sprouts associates ever so kindly called a few sister stores to find out if they had any bottles left – without me even asking her to! Just another reason why I love shopping at Sprouts!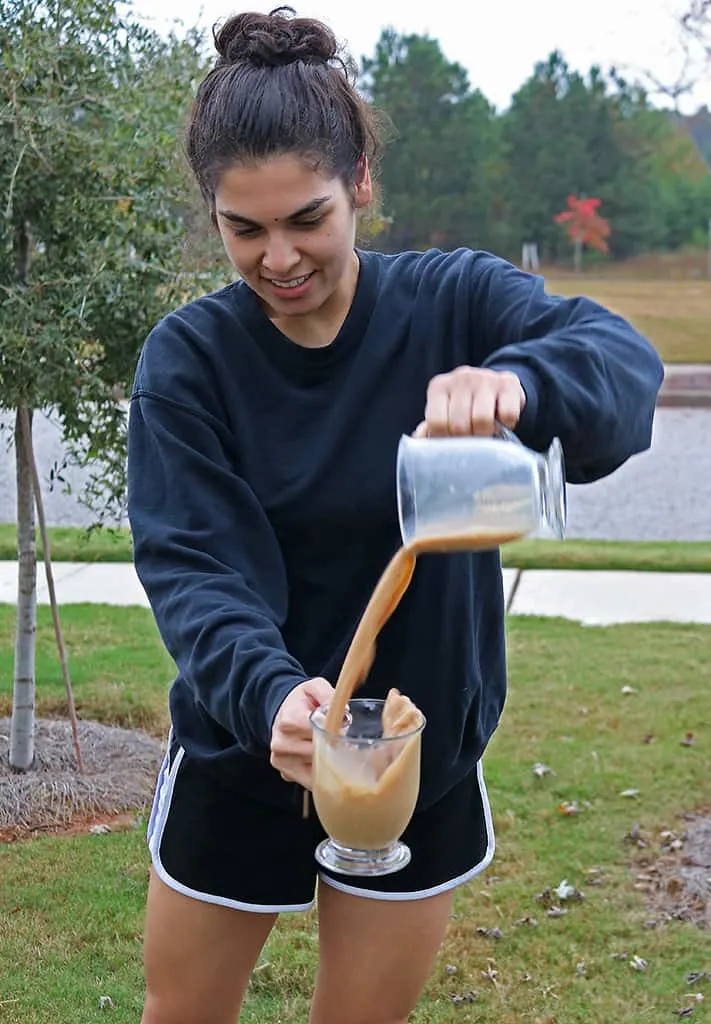 Sprouts also has such an incredible array of unique and affordable products in their bulk department. Everything from our favorite yogurt pretzels to rolled oats to star anise can be found in their bulk department.
If you are fortunate to have a Sprouts near you, make sure you check out the variety of items in their bulk department. And, while you are there, grab some loose leaf Ceylon tea to make this delicious and aromatic Slow Cooker Ginger Cardamom Tea.
Thanks so much for stopping by. If you make this recipe, please let me know in the comments below what you think of it, or tag your creation on social media with @savoryspin or #savoryspin. For more fusion, spice-filled, recipe ideas, please subscribe and follow me on Facebook, Instagram, and/or Pinterest!