This shop has been compensated by Collective Bias, Inc. and its advertiser. All opinions are mine alone. #ServingUpTheSeason #CollectiveBias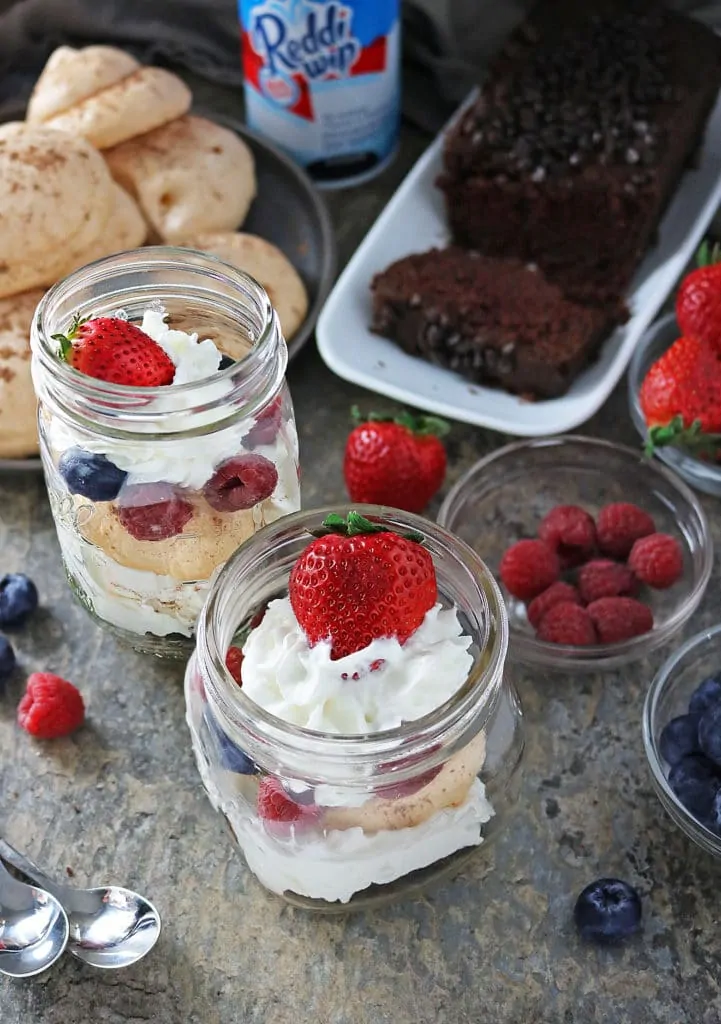 Do you happen to fall into that category of people that have their house decked out in ALL the holiday regalia weeks before Thanksgiving? Or, do you happen to fall into the other category of people who wait until after Thanksgiving to begin holiday festivities?
My daughter and I happen to fall into the former category. November dawns, and the itch begins. The itch to pull out The Tree, and check out our little collection of ornaments we've collected from places we travel to, and to bake ALL the cookies, pies and cakes AND (sometimes) to eat ALL the cookies, pies and cakes, AND … the list goes on and on and on! Most years we try to hold off for as long as possible before we scratch that itch. But, this year, seeing it was our first holiday season in our new little condo, the itch had to be scratched that first week of November!
However, the downside to all that early scratching is that when the holidays are finally here, we have had our fill of cookies and cakes and pies and would rather have something a bit lighter and easier for dessert and that's where today's dessert comes into play.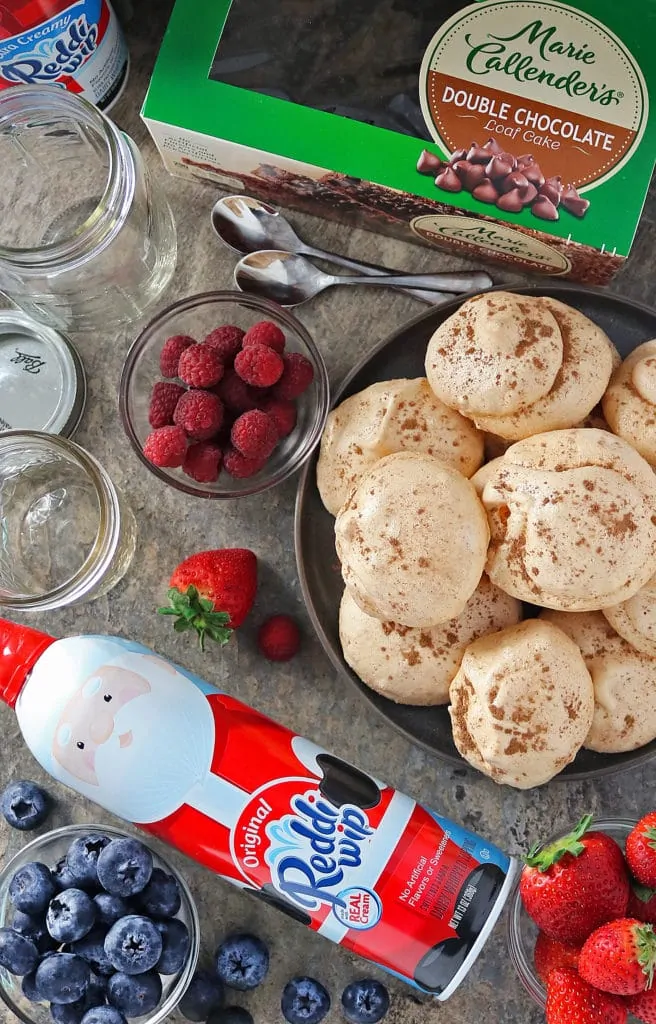 You see, these little layered desserts AKA To Go Pavlova In A Jar, are so easy to pull together and so versatile. I picked up Marie Callender's® Double Chocolate Chip Loaf Cake from my neighborhood Kroger store and decided to serve it alongside Reddi-Wip® Real Whipped Cream and Reddi-Wip® Extra Creamy Real Whipped Cream (which seem to be always lurking in the back of our fridge and challenging us to partner it with ALL the things).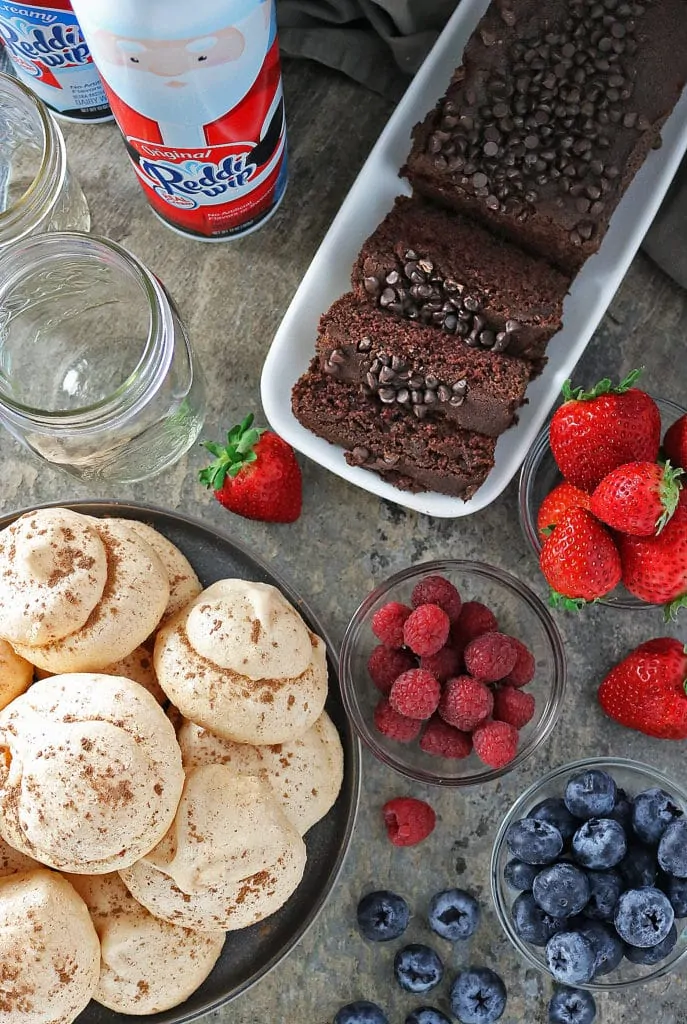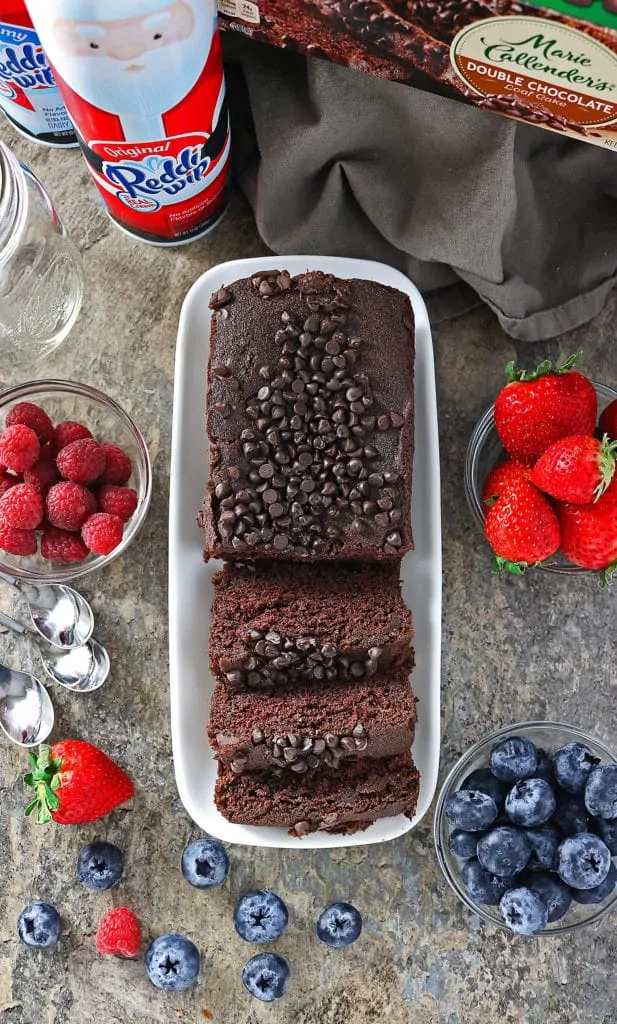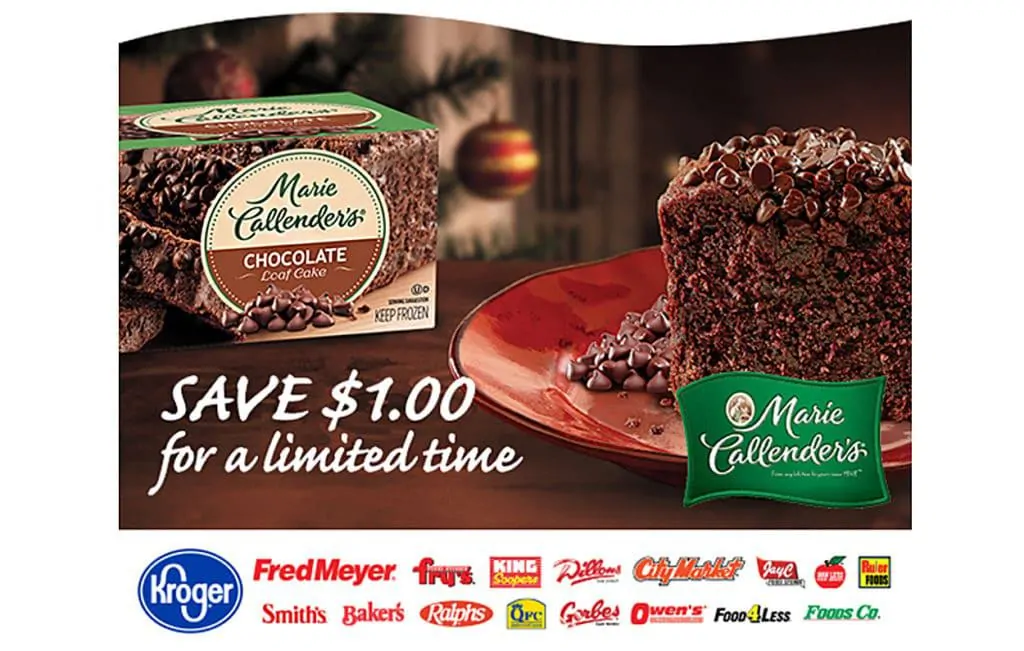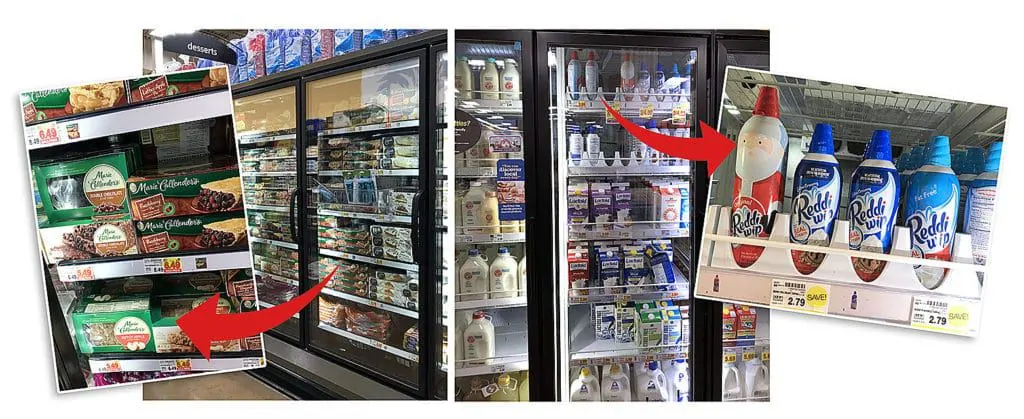 Marie Callender's® bakery-inspired classics are made from scratch with delicious, wholesome ingredients. They are ready-to-heat and eat, from the freezer to the oven to the table – in 30 minutes, so you get a fresh-baked taste that's the perfect complement to any meal. Also, clean up is a cinch after baking and enjoying these loaf cakes. Marie Callender's Loaf Cakes come in four bakery-inspired flavors. And, you can now Save $1.00 on Marie Callender's® Loaf Cakes at your local Kroger Store with this coupon offer. Offer valid 11/14/17 – 12/30/17.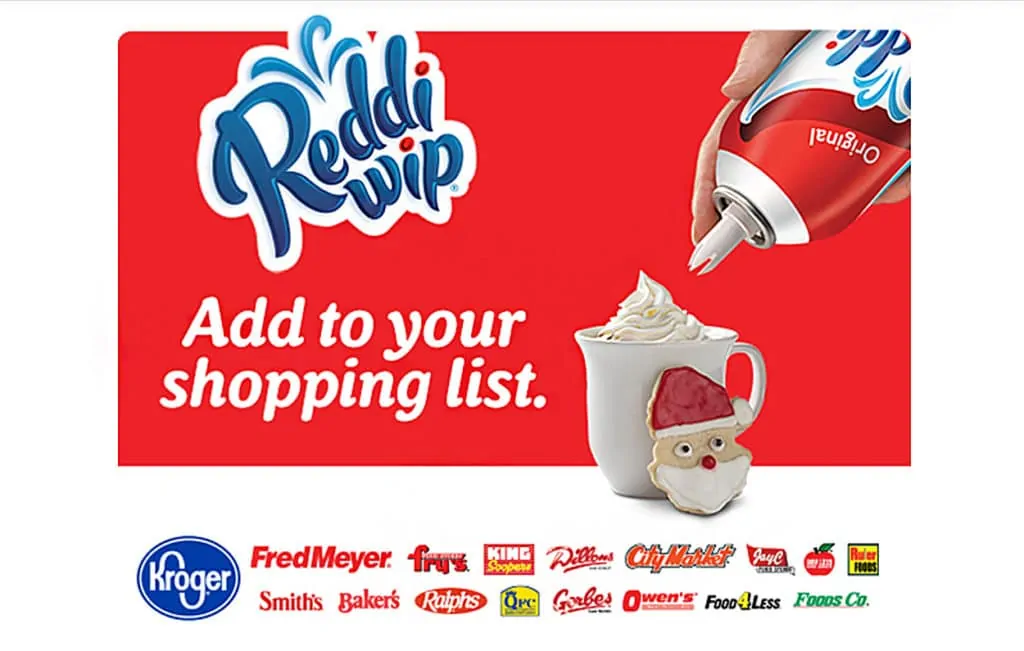 While you are at your local Kroger or Kroger banner store, make sure to grab some canisters of Reddi-Wip® Real Whipped Cream. It is, after all, the perfect partner for our favorite holiday recipes! Reddi-Wip® is the real cream alternative to the non-dairy frozen toppings that are made with oils. And, with 15 calories per serving, it is indulgent without the guilt!

Getting back to this mini To Go Pavlova In A Jar, I used to wonder what the main difference was between pavlova and meringues, well (thanks to trusty 'ol Google), a meringue usually consists of 2 main ingredients: egg whites and sugar, while a pavlova calls for 4: egg whites, sugar, vinegar and cornflour. While meringues are crispy throughout, pavlova have a soft and creamy center.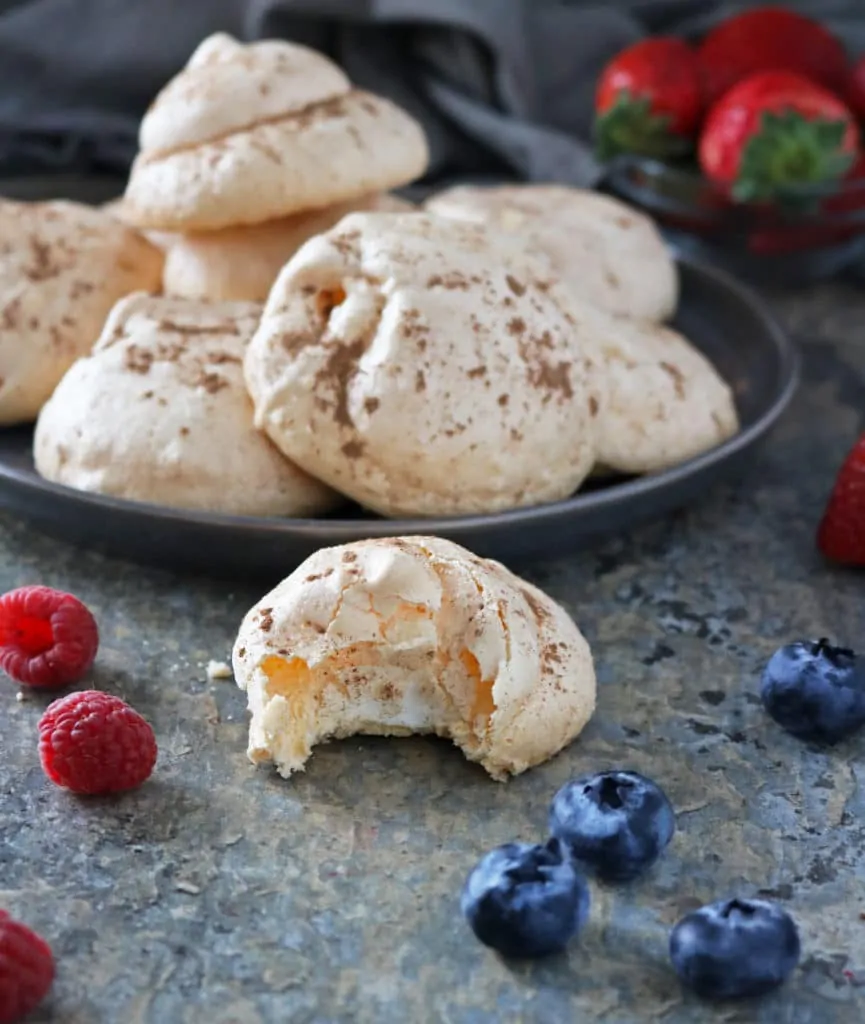 I didn't use much flavoring in these mini pavlova – in fact, they are a basic recipe found all over. These pavlova are made with:
• 4 egg whites (hand whipped because my electric hand beater literally blew up),
• 3/4 cup castor sugar,
• 2 teaspoons corn flour,
• And, 1 teaspoon vinegar.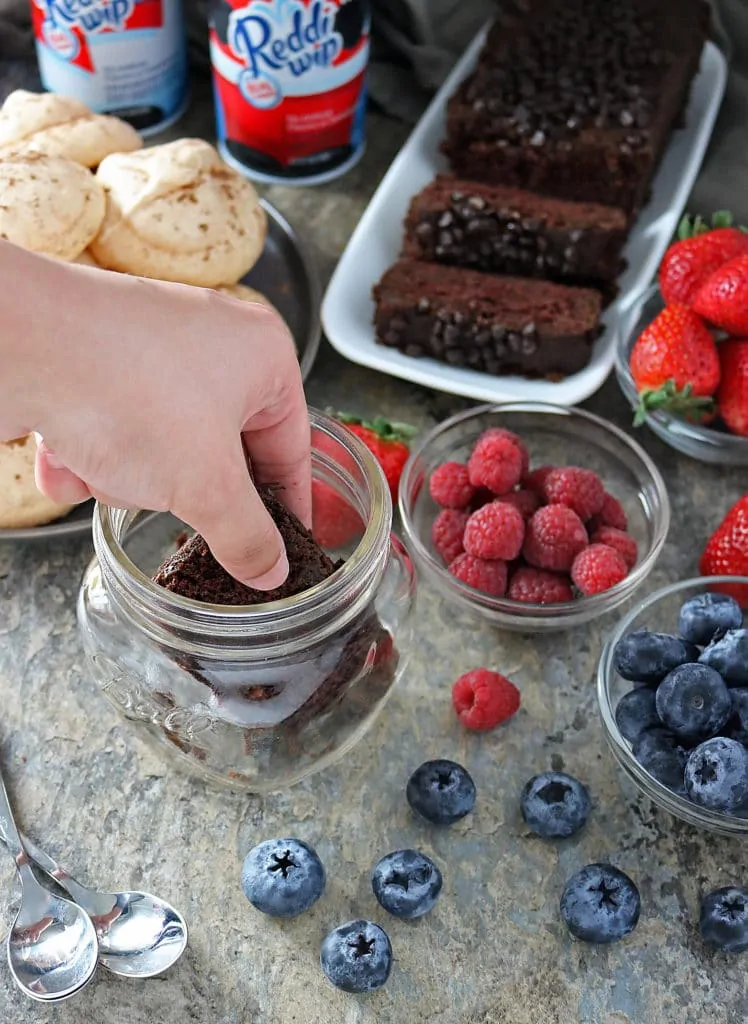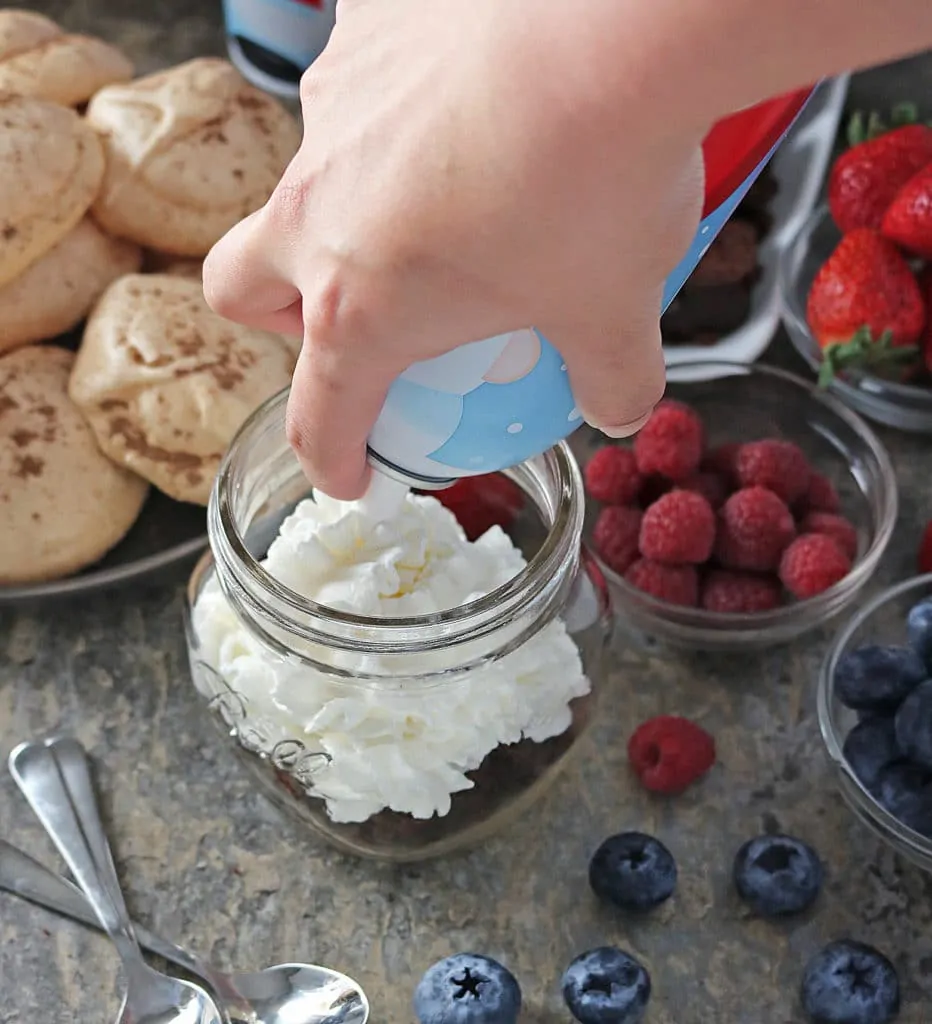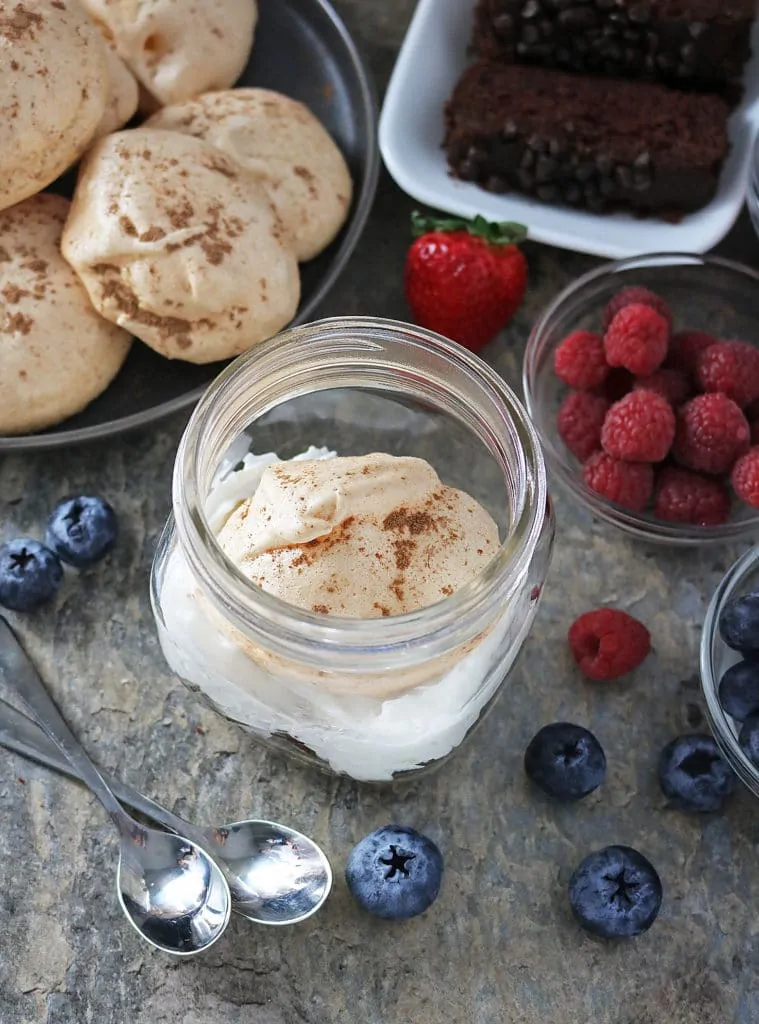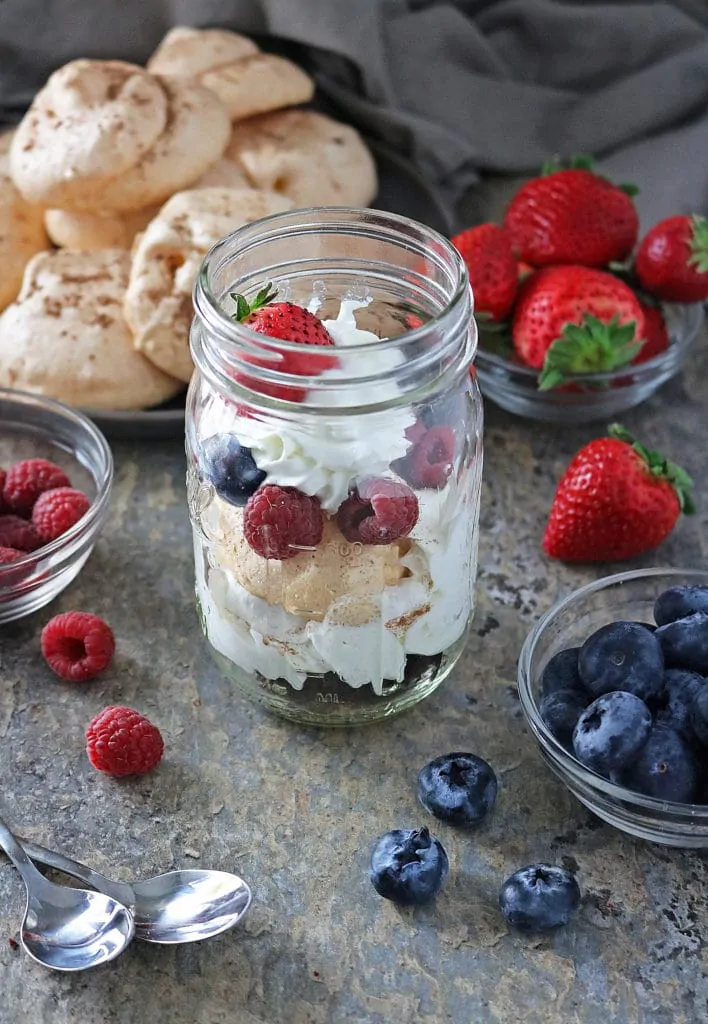 They are layered together with Marie Callender's® Double Chocolate Chip Loaf Cake, Reddi-Wip® Real Whipped Cream, and a slew of berries! Placed in mason jars of varying sizes, we get to enjoy the quantity we prefer and if our holiday meal was just too filling, we get to take these to go! Now, dessert to-go is always a plus after any holiday get-together ~ don't ya think?
By the way, wanna see more ways how you can enjoy Marie Callender's® loaf cakes and pies? Then make sure to check them out on Facebook, Twitter, Instagram and Pinterest!
Looking for other recipe ideas and inspiration using your favorite Reddi-Wip® flavors? Go on and check them out out on Facebook, Instagram, Twitter and Pinterest too!