This shop has been compensated by Collective Bias, Inc. and its advertiser. All opinions are mine alone. #PureLife40pk #CollectiveBias
I like to think that these, 8-ingredient, blender-made, Chocolate Pretzel Bars are "healthy" as they are sweetened with dates and contain coconut oil instead of butter – and are ridiculously easy to whip up!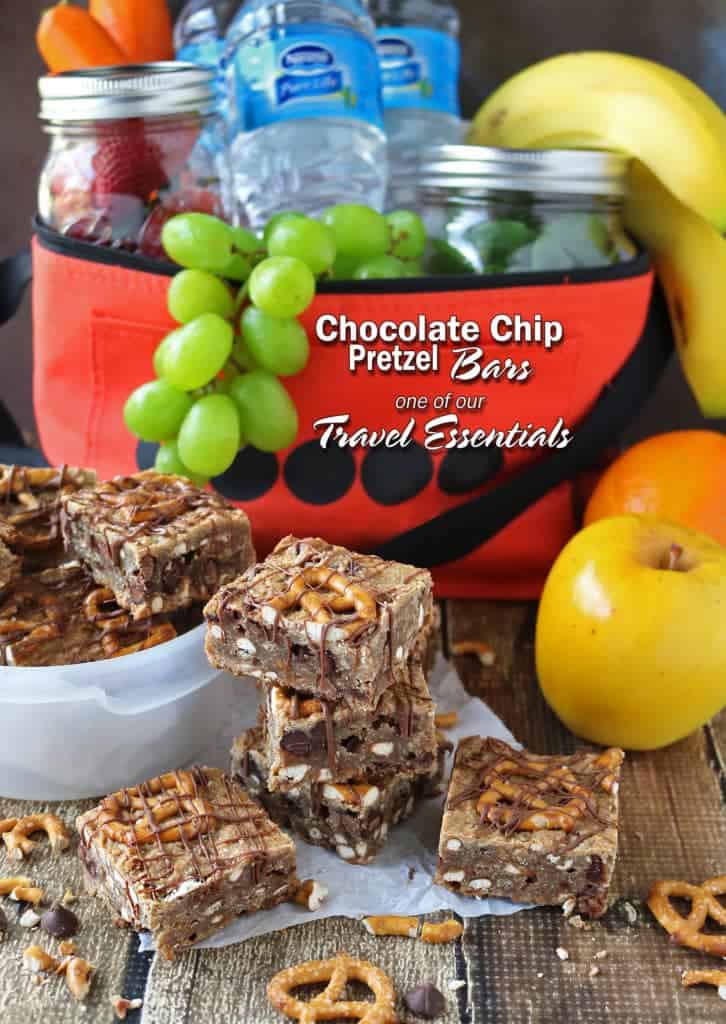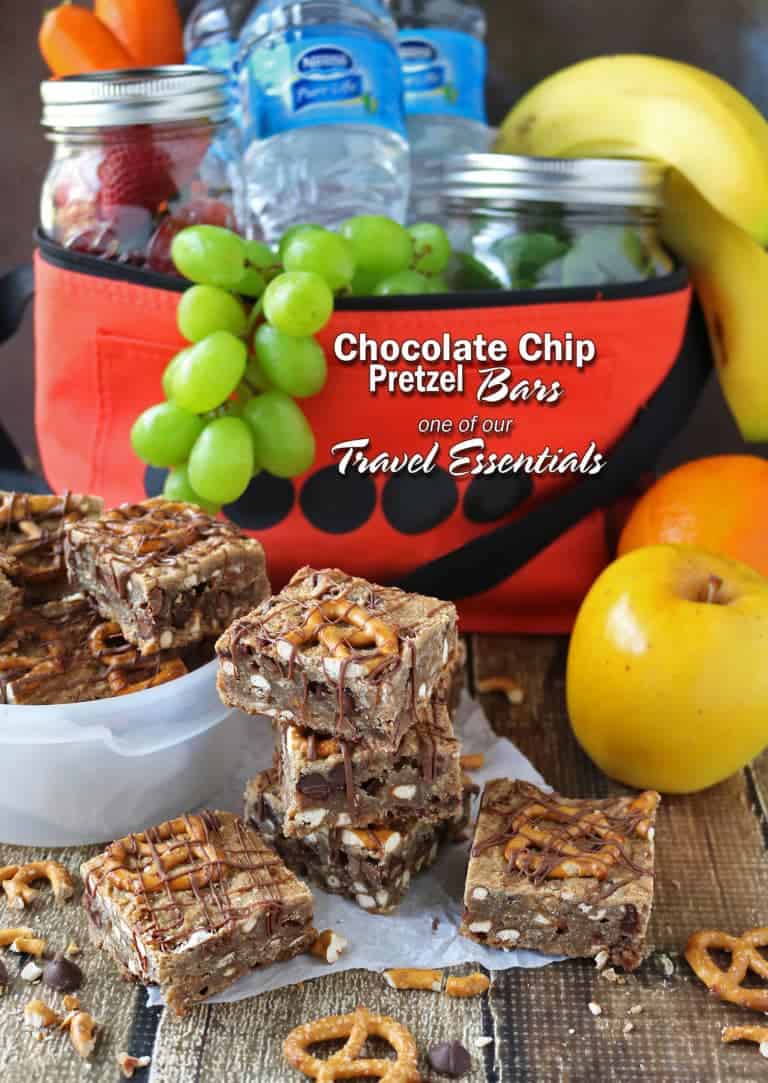 Between you and me, how far have you gone for your favorite food?
Well, between you and me, I lurrve cake. So, when my friend and fellow blogger, Allie (from Through Her Looking Glass), mentioned how wonderful the chocolate cake at Brick Street Cafe was, well, there was only one thing to do.
And…that was to take a road trip to taste and see for myself!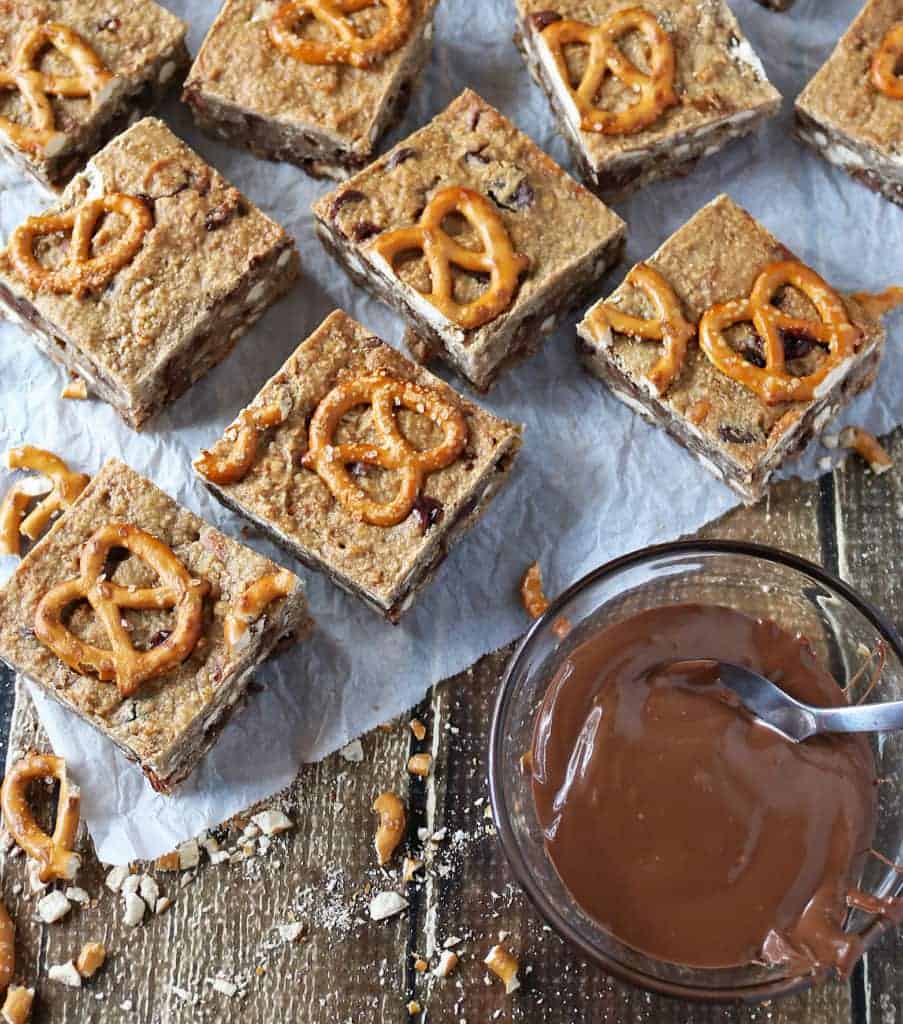 I managed to talk my daughter into joining me on a drive up to Greenville, South Carolina, to enjoy some of that Brick Street Chocolate Cake!
And, y'all, that chocolate cake didn't disappoint!
It was good! Great, even!
But, so was the coconut cake, the sweet potato cake and the german chocolate cake.
Yes, we had cake for lunch AND for dessert.
We hadn't packed anything else to munch on so figured why not!
After getting totally caked, the thought of jumping back in our car and sitting still for 2+ hours on the drive back was almost unbearable. Besides, I knew that when that sugar high wore off, I'd be super sleepy! And, for some weird reason, when I get sleepy when I'm driving, I need to guzzle water. Loading up on h20 somehow manages to keep me awake. But, as luck may have it (total sarcasm here) we hadn't packed any water to bring along!
But, live and learn – right?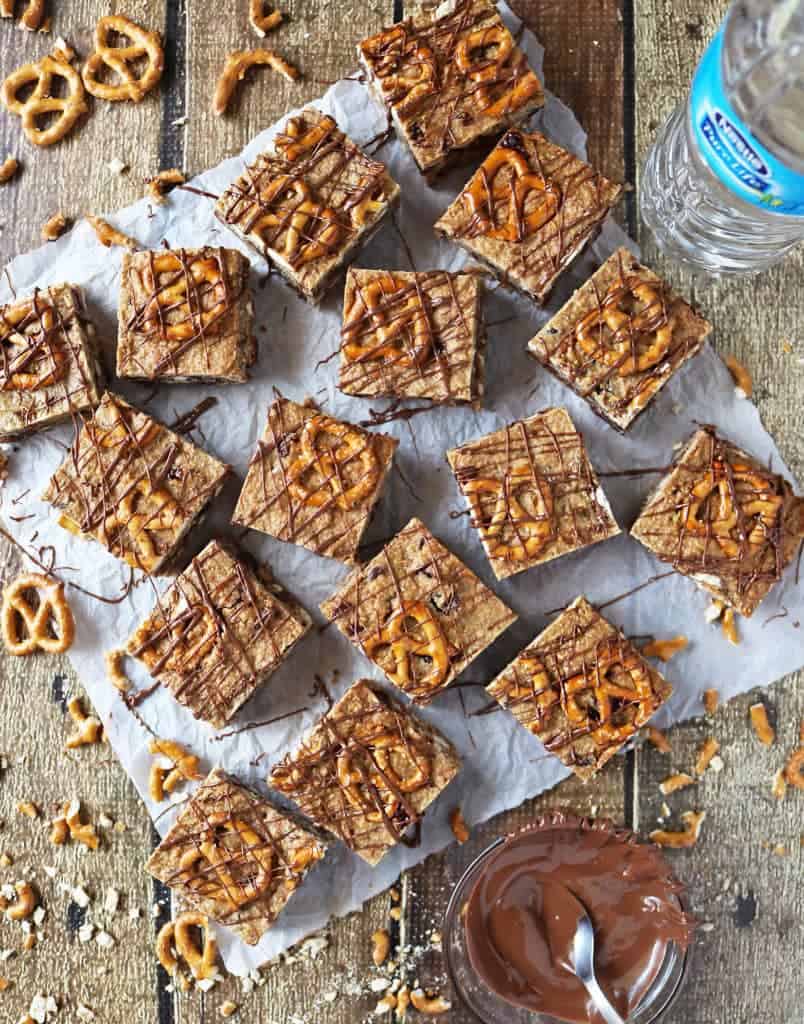 Well, now whenever we decide to take a road trip, we make sure we are armed with a 40 count pack of Nestlé® Pure Life® Water along with 9 other travel essentials!
Nestlé Pure Life is committed to delivering pure, great-tasting water to you and your family. Every drop in every bottle of Nestlé Pure Life is filtered through a 12-step quality process. To ensure great taste, Nestlé enhances their water with a unique blend of minerals.
40 count packs of Nestlé Pure Life are now available in select Sam's Club stores (for the same price as the 35 count packs), ask your Club Manager about getting Nestlé Pure Life Water in your store if it's unavailable.
These days, our Road Trip Essentials are:
1) H20 such as Nestlé® Pure Life® Water
2) Salads in Mason Jars
3) Berries in Mason Jars and other fruits – especially grapes (which are not only fun to munch on but fun to throw at the passenger who is falling short on their navigation duties or is dosing off)
4) Nuts – out favorite is almonds!
5) Sunglasses
6) A small first aid kit with pepto on hand
7) Tissues and paper towels which also double as "plates"
8) Wet wipes – perfect for dealing with sticky messes
9) A small firs aide kit
10) A healthy treat – like these sweet and salty, Chocolate Pretzel Bars!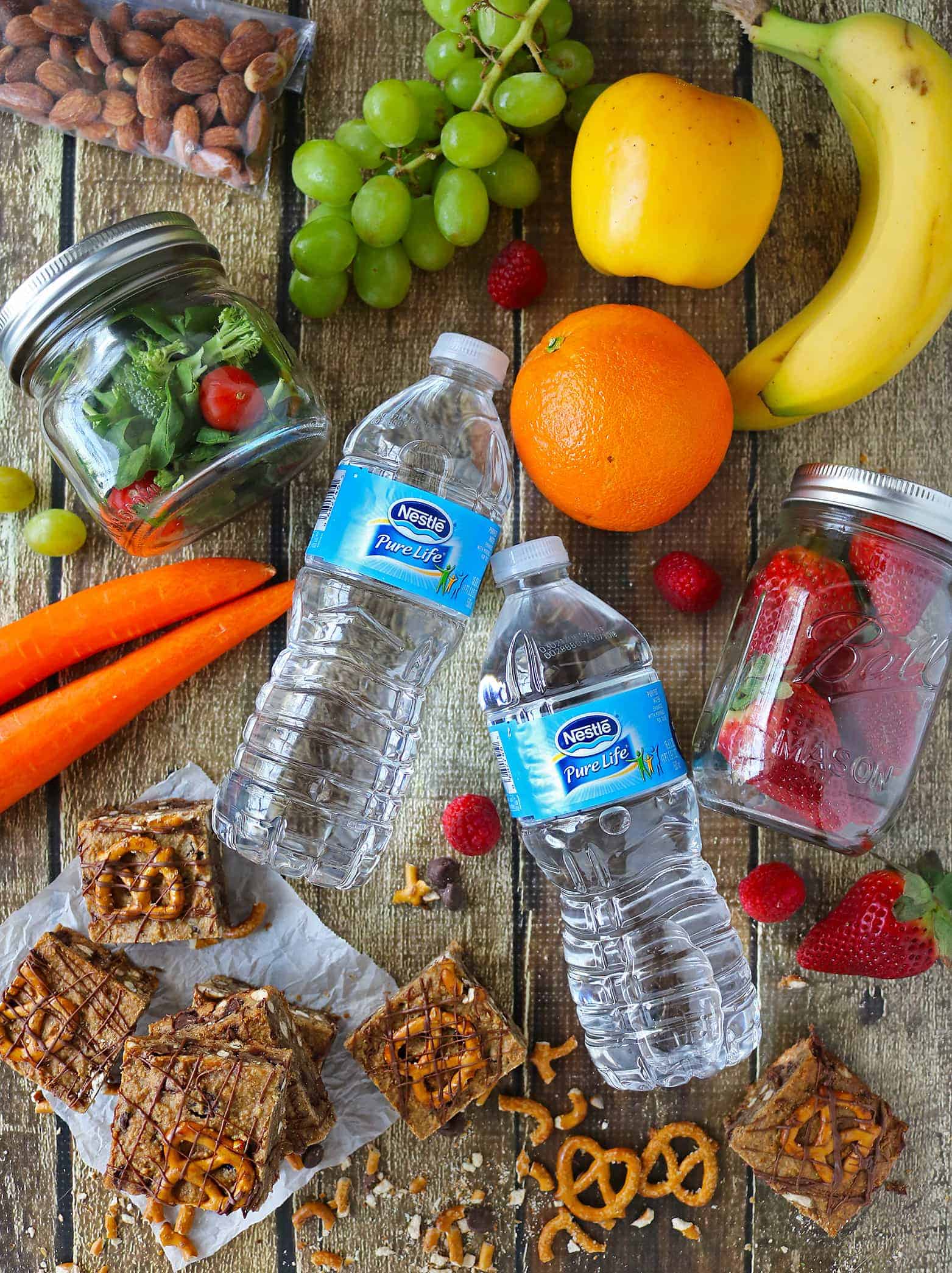 I made two batches of these Chocolate Pretzel Bars.
I sweetened one batch with medjool dates and employed coconut oil in it in-place of butter. So, other than the chocolate chips, this first batch was refined sugar free. I made another batch with brown sugar instead of dates and half butter and half coconut oil. I didn't get to taste the second batch as I took it to my daughter's school and ended up bringing home an empty tray – so, I guess it's safe to say my daughter's classmates enjoyed them.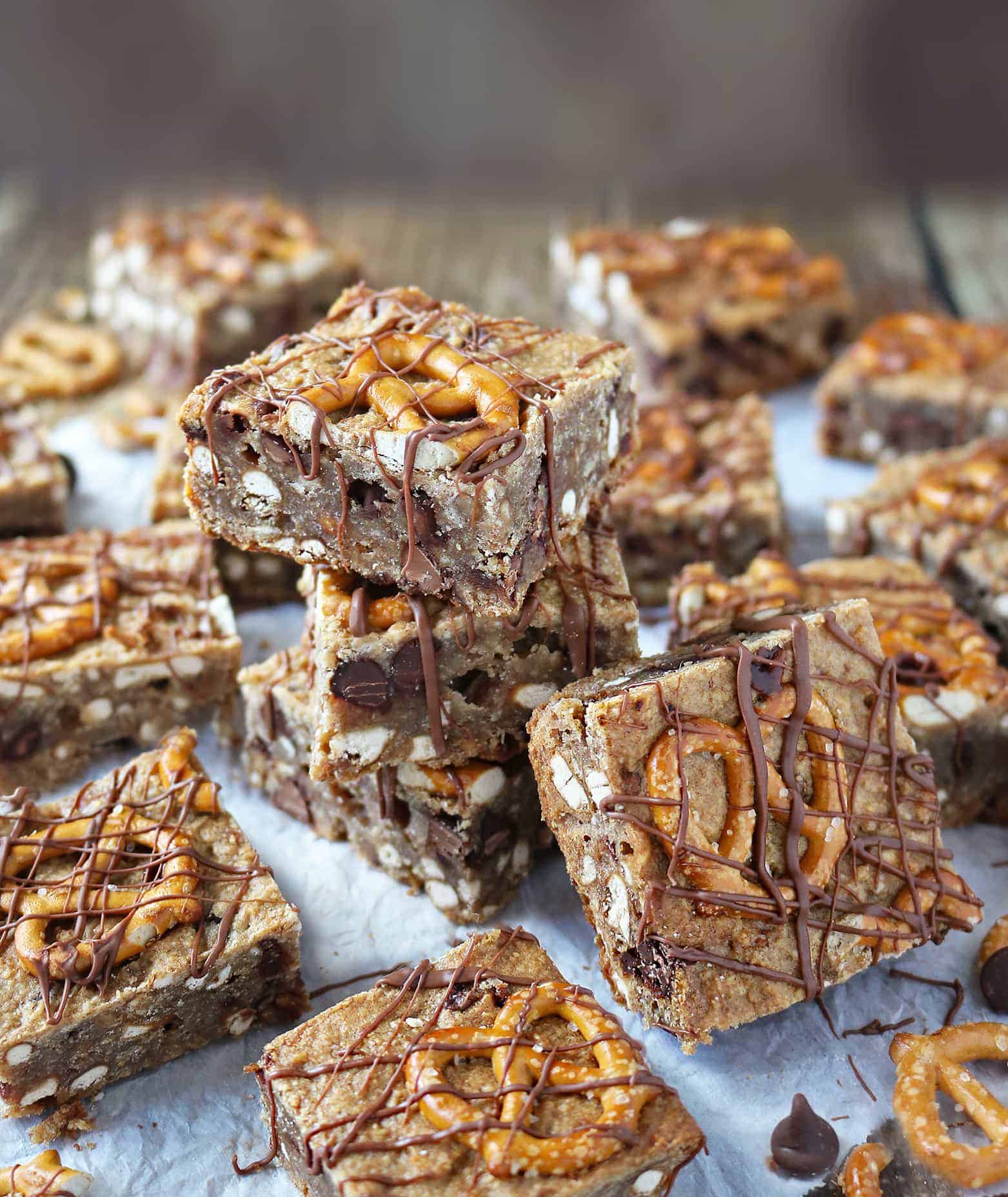 I can attest to the fact that that first batch was so ridiculously good – and easy to make! If you have some oats, eggs, coconut oil, dates, chocolate chips, and pretzels in your pantry, y'all can easily whip up a batch of these with the help of your blender and oven! Slightly crunchy and less crumbly than the second batch – this second batch id not only wonderful road trip food, but are just as delightful with a cup of tea or coffee for breakfast or dessert.
[Tweet "Healthier, 8-Ingredient Chocolate Chip Pretzel Bars #PureLife40pk #ad"]
So, how far have you gone for your favorite food?
How do you stay awake during a long drive?
Would you like to find out more about Nestlé® Pure Life®? Then make sure to follow them on Facebook and Instagram!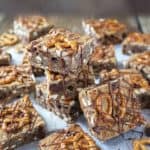 Print Recipe
Healthy Chocolate Chip Pretzel Bars
Ingredients
2

cups

rolled oats

10

large mejdool dates (about 1 cup)

or, you can substitute 1 cup brown sugar

1

cup

coconut oil (melted)

or, you can use 1/2 cup better and 1/2 cup coconut oil

1/2

tsp

salt

2

eggs

1

tsp

vanilla

1

cup

chocolate chips (I used a mix of milk and semi sweet)

1

cup

roughly crushed pretzels
Instructions
Pre-heat oven to 350 degrees

Prep a 8x8 or 9x9 inch baking tray but spraying with oil and then placing parchment into it

Add the dates to a bowl of warm water and let soak a few minutes till soft (if water is hot it takes about 3-5 minutes, unless dates are super dry, then might take 10 minutes)

Place the rolled outs in a blender and pulse till oats resemble oat flour

Add the softened dates, coconut oil, eggs, salt and vanilla to the blender and pulse till well incorporated.

Add in the pretzels and chocolate chips and, using a spatula, mix till evenly distributed

Pour mix into parchment lined baking tray and bake for 35-37 minutes.

Let cool and, if so desired, melt 2 ounces of good quality chocolate and drizzle on top and enjoy!