Easy and delicious, these gluten free Navy Bean Falafel are spiced with smoked paprika, turmeric, coriander, cumin, onion and garlic and make a tasty and nutritious snack.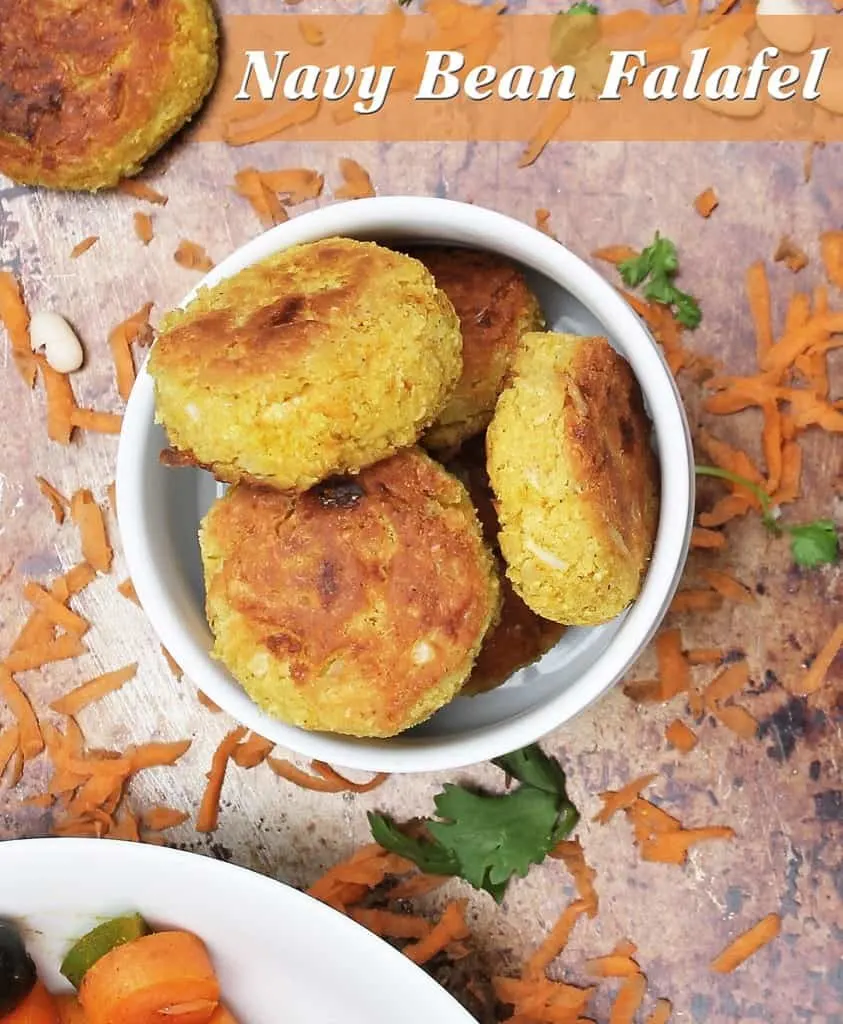 *This post was first published in May of 2014 – it has since been updated and is being republished today.
Sometimes my daughter and I plan on having an 8 hour movie marathon and rent about 4 movies from our neighborhood Redbox…
Only to return all of them the next day – without watching a single one!
Mind boggling eh?
Well, this past weekend we actually rented and sat down and watched one: "God's Not Dead" – without pausing it or getting up or playing with the dogs or deciding to hand wrestle or…well, you get the picture.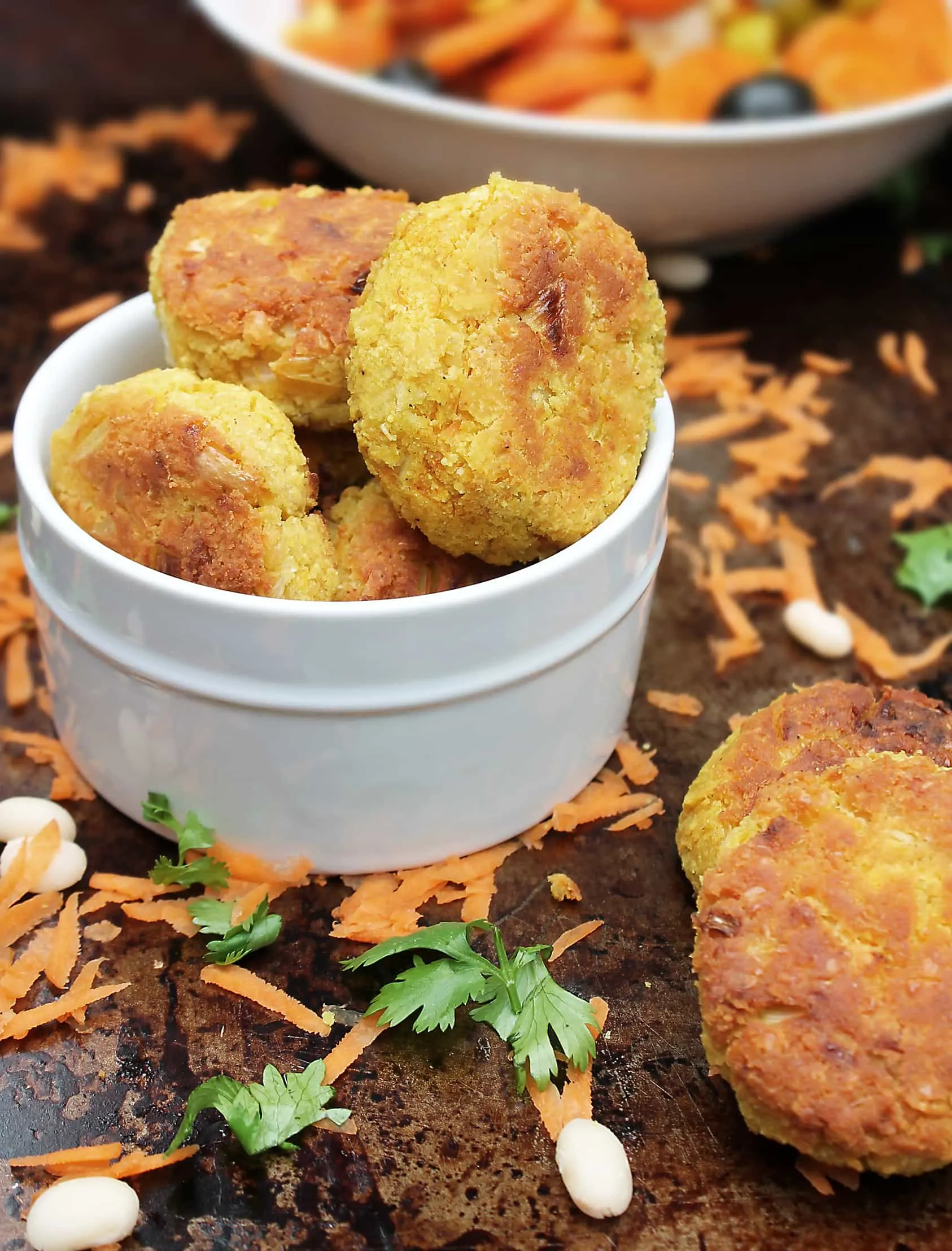 My daughter and I had wanted to watch this movie since last year, when we first saw the trailer for it. "God's Not Dead" happens to have been panned by critics, earning a score of 16 out of 100!
Now, I might not have the experienced perception of a movie critic; but, I would have to disagree with that score! This movie ignited discussions and realizations in our house, that were eye opening.
While the main focus of this movie is on the college student who decides to take on the challenge of proving God is not dead to his atheist professor; there are numerous other characters that show the strength and perseverance and beauty of the human spirit when fueled by faith.
One such character that moved me was "Reverend Jude" played by Benjamin Ochieng.
Reverend Jude's quite calm, his wise words, his hope and his always joyful demeanor not only reminded me of my dad; but they also reminded me that there is always a reason, there is always a plan.
We might not be privy to these reasons and plans – but they all work together to bring us closer to The Big Guy.
Sometimes it is very hard to accept; sometimes we question the reason behind a loved one's death; sometimes we cannot seem to see the reason behind a friends health woes; sometimes we are baffled at the never ending onslaught of bills that threaten to drive us to bankruptcy; and, sometimes we are boggled by friendships and relationships that just end.
But, if we stay still, oh so still and look clearer, we might see that the reason has nothing to do with the result.. and we just have to hang in there and trust.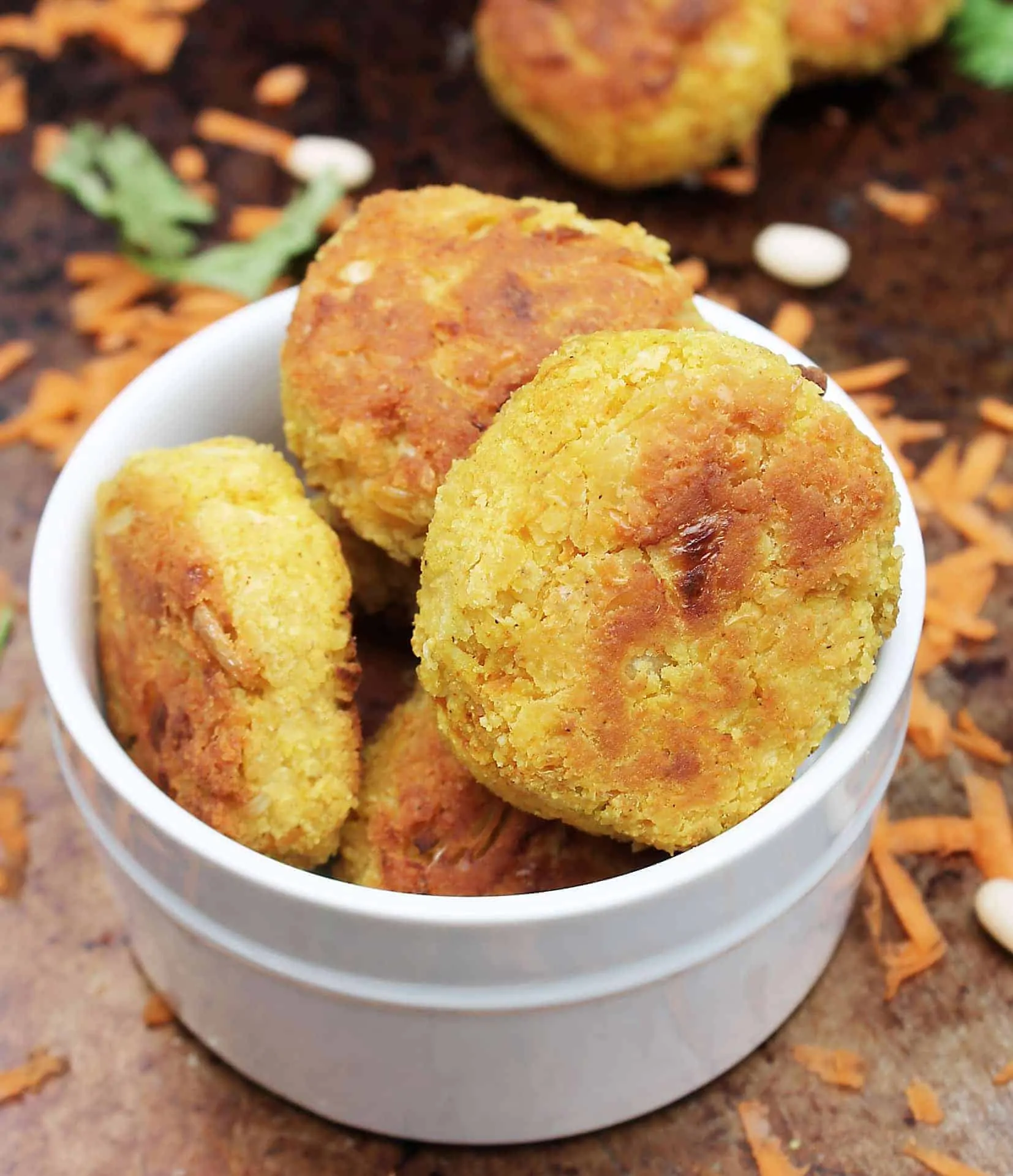 Other than this movie having us hooked, another reason we actually sat through this without getting up is because we had a whole 12 inch pan of these Navy Bean Falafel bites!
These Navy Bean Falafel are so easy to make:
For these falafel, I decided to go a different route from the traditional chick peas and use smooth canned navy beans instead. Make sure you completely drain the navy beans and dry them a bit between paper towels.
And with a little carrot and onion these little bites were big on taste! These are also jam packed with garlic, turmeric, cumin and coriander – ingredients, my mom swears, ward off nasty colds.
My daughter and I wolfed these down without any other sides or sauces or dressings – and when a picky teen does it – well…I'll let you come to your own conclusions…
If you need a sauce to accompany these, these navy bean falafel can be enjoyed with this sweet spicy chili (recipe can be found here) sauce or this pumpkin chili sauce (recipe found here).
If you want to make this a meal, then serve it with this Za'atar Ras El Hanout Chicken and this Broccoli Kale Cilantro Sambol (Salad) and these air fryer zucchini fries.